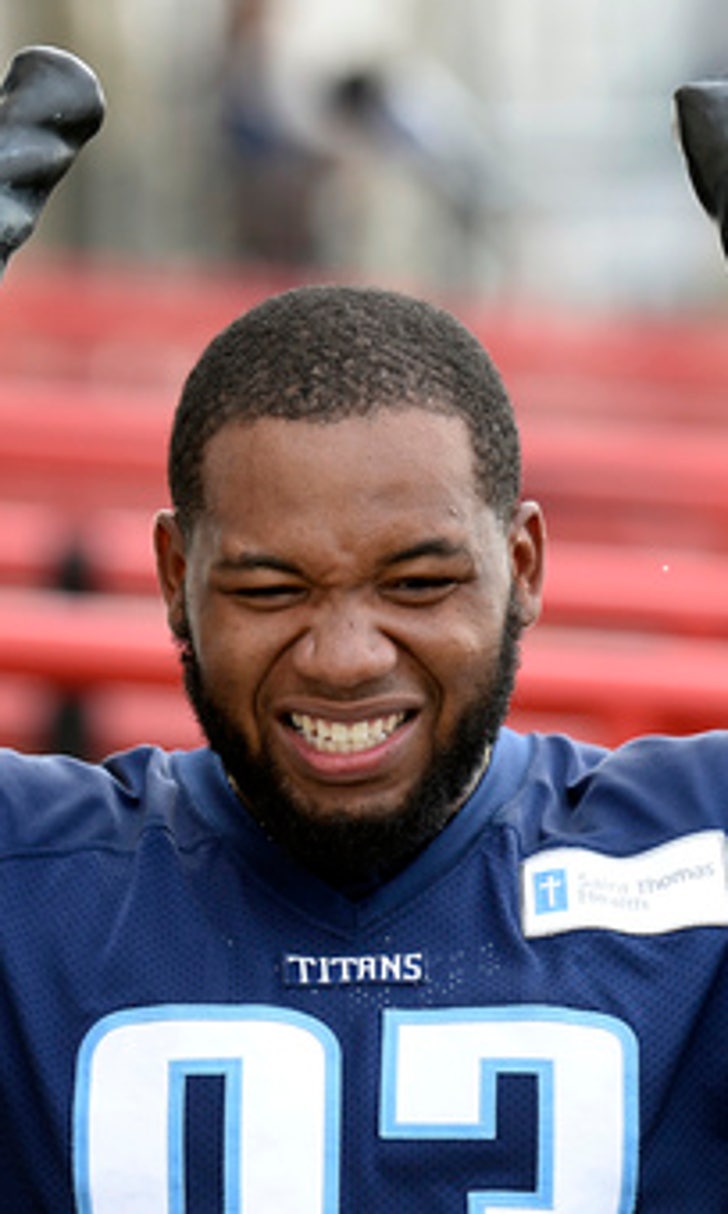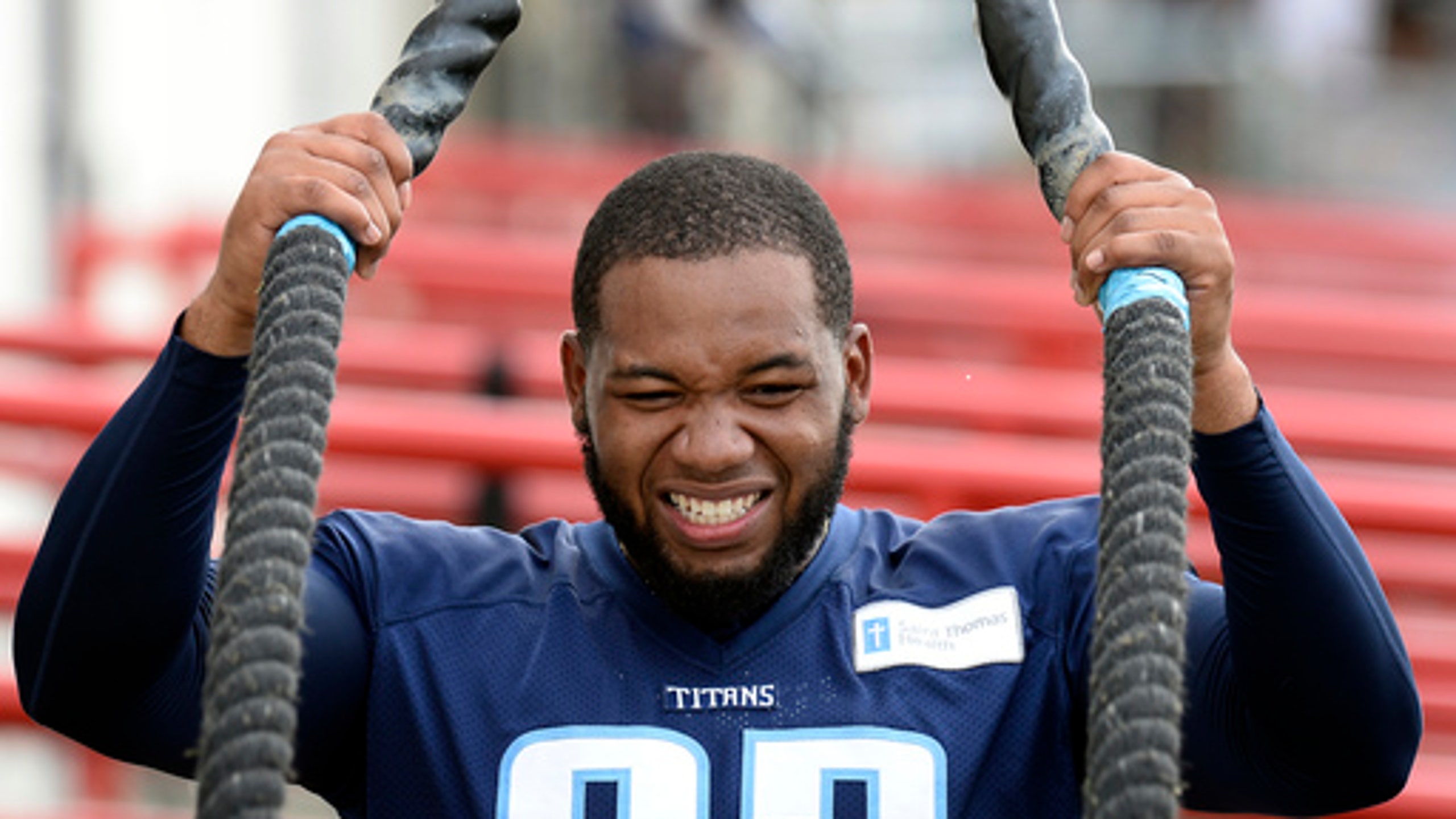 Titans rookie linebacker Dodd eager to make preseason debut
BY foxsports • August 23, 2016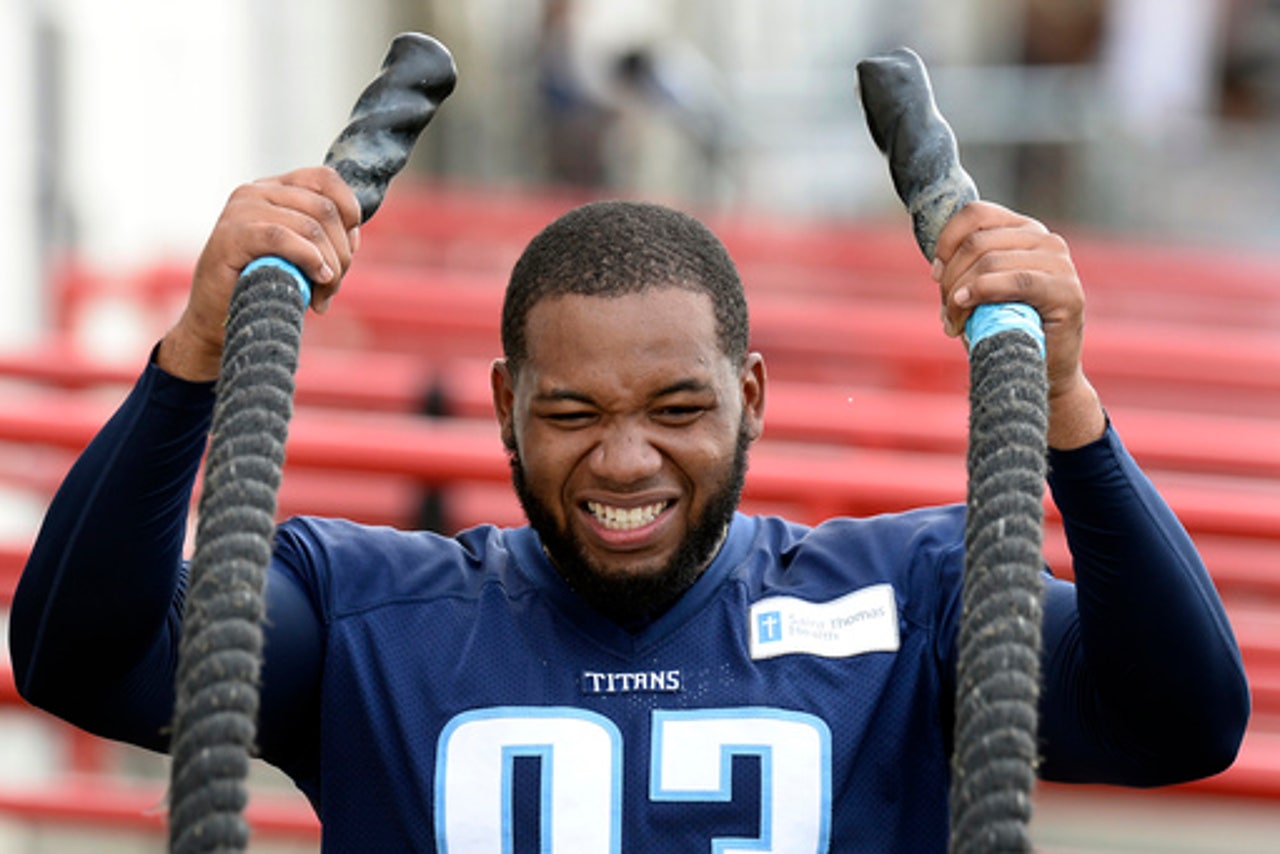 NASHVILLE, Tenn. (AP) The Tennessee Titans will finally get to see rookie outside linebacker Kevin Dodd on Saturday night when the second-round pick from Clemson is scheduled to make his preseason debut.
Dodd, the first of three Titans second-round picks this year, had surgery on his right foot in May and began training camp on the physically unable to perform list. The Titans activated him Wednesday. Dodd hopes to catch up as much as possible, beginning Saturday night against the Oakland Raiders.
''I'm pumped just to get started and get out there and compete with the team,'' Dodd said. ''I'm ready to get out there and see how things are going to go.''
Dodd is still receiving treatment on his surgically repaired foot while trying to get in football shape before the Sept. 11 regular-season opener with the Minnesota Vikings.
''My biggest concern with him right now is his conditioning,'' Titans coach Mike Mularkey said when Dodd was placed on the active roster. ''You can get on a StairMaster and a bike and all those things when you're (injured), but there's nothing like game condition. I'm a little concerned about that. Hopefully he's going to have enough time. We've got a couple weeks here to work with him. He's got to do a lot on his own, too, when nobody's watching and nobody's demanding that of him.''
The Titans will do what they can to accelerate the process, giving Dodd as many preseason game reps as possible over the final two weeks. That could even mean first-team work spelling starters Derrick Morgan and Brian Orakpo, as the veterans will play sparingly in the preseason.
''He's got to take as many reps as he can, even with the ones if we can get him up into that group,'' Mularkey said. ''We're not going to play the starters (too much), those two outside guys, regardless of the preseason game, we're going to monitor how many reps they get. So he'll get in there earlier than normal.''
For Dodd, every opportunity count between now and the regular season - both in games and practice.
''I want to get the practice reps and get the real live reps, because it's easy in the meeting rooms,'' Dodd said. ''I can just sit back and watch film and say, `Coach, I got this.' Breaking down X's and O's in the meeting room is easy. But going out there on the field, I just want to continue to do that.''
Dodd isn't the only Titans rookie linebacker scheduled to play his first professional game on Saturday. Seventh-round pick Aaron Wallace, who has returned from a high ankle sprain suffered early in camp, also is expected to play.
''I just had to do what I could,'' Wallace said. ''I definitely showed them how bad I wanted to be out there and contribute.''
The game has some added meaning for Wallace because his father, Aaron Wallace Sr., played eight seasons with the Raiders.
''It's in California,'' Wallace said. ''I'm going to be my first kind of action as a Titan, and I'll have some family there to see it.''
The younger Wallace isn't old enough to remember his father's NFL career.
''I was young, but I've got all the pictures in all the Raider gear to prove it,'' he said.
---
AP NFL website: www.pro32.ap.org and www.twitter.com/AP-NFL
---
---