National Football League
National Football League
Titans ready to win at start of Mike Munchak era
Published
Aug. 23, 2011 8:06 p.m. ET

The Tennessee Titans are enjoying their fresh start very much in the post-Vince Young and Jeff Fisher era.
Gone are the drama and distractions along with the quarterback and coach after a 5-2 start disintegrated into a 6-10 collapse in 2010. That led to the decision to release Young three weeks before the team parted with Fisher, the only head coach this franchise had known since his promotion in November 1994 while the team was still the Houston Oilers.
Owner Bud Adams stayed in-house for his new coach, promoting Mike Munchak from offensive line assistant and choosing a man who has been with the team since 1982, when the Oilers drafted him in the first round out of Penn State. And Munchak wants to win now.
''The beauty of the NFL is you can go from 6-10 like we did last year to winning it all, so why not us?'' Munchak said.
Munchak surrounded himself with a mix of assistants, including his former Oilers teammate Jerry Gray as his defensive coordinator and the experienced Chris Palmer to oversee the offense. The Titans restocked at quarterback first by drafting Jake Locker out of Washington at No. 8 overall, then signing veteran Matt Hasselbeck to a three-year contract.
''In my mind, there's a great running game, great offensive line, good pass call, talented wide receivers, great running back, good defense,'' Hasselbeck said of his decision to come to Tennessee. ''I mean it's perfect.''
Adams, who turns 89 in January, didn't stop spending money there.
The Titans loaded up on defenders in the draft led by linebacker Akeem Ayers out of UCLA. Once the lockout ended, they signed veteran tackle Shaun Smith and middle linebacker Barrett Ruud, while adding experience in the secondary with safeties Jordan Babineaux and Anthony Smith, and cornerback Frank Walker.
Those moves are meant to improve a defense that ranked 26th in total yards allowed per game in 2010 and 29th against the pass.
They also added veteran tight end Daniel Graham along with linemen Adam Terry and Pat McQuistan. Graham said he chose the Titans because he sees plenty of talent and potential despite the fact Munchak was the eighth and final head coach hired for this season.
''It's been a crazy offseason, but it's nothing we can do about it,'' Graham said. ''A lot of people are in the same spot. We just have to adapt and keep it going.''
The Titans' lone problem - hardly a small one - has been Chris Johnson's holdout. The Titans are ready to make him the highest-paid running back ever, but Johnson wants to be one of the NFL's highest paid players.
In other words, quarterback money.
Munchak remains hopeful Johnson will be back by the opener Sept. 11 at Jacksonville. The coach said Johnson can contribute right from the start if he's with the team.
''We need him here to be part of this thing for us to reach our goals,'' Munchak said.
The new coach also is waiting to see if NFL Commissioner Roger Goodell suspends receiver Kenny Britt for two arrests in New Jersey during the lockout. Britt met with Goodell on Tuesday.
The Titans are embracing Munchak's new rules and his message of one team.
Televisions, game systems and big stereos are no longer allowed in the locker room, where players often camped out battling each other, and the players' lounge has been stocked with comfy recliners. Hats aren't allowed in the building either. Accountability is the buzzword, and fullback Ahmard Hall said they know Munchak will keep players who want to do right so they can win.
''I see a united team, and that's not so much what we've seen from the past,'' Hall said. ''We've seen a lot of the individual stuff going on, a lot of distractions. What I'm seeing now is a very united team. The defense is connected with the offense. We're the Tennessee Titans instead of the offense and defense and guys doing their own things.''
That alone could help a team that has had a six-game skid each of the past two seasons.
Quarterback was the biggest offseason question. Now Hasselbeck is expected to start, though he is being pushed by Locker, whose poise, leadership and accuracy have been impressive early on.
''It definitely gives us a 2 1/2-mile start from where we would be were he not here,'' linebacker Will Witherspoon said of Hasselbeck.
The Titans need that passing threat to free up Johnson. He followed his 2,006-yard rushing season by running for 1,364 yards in 2010 when opponents stacked the line of scrimmage, daring Tennessee to beat them through the air. Tennessee couldn't and ranked 17th in yards rushing, 25th in yards passing.
Receivers Britt and Nate Washington, along with tight end Jared Cook, give Hasselbeck the weapons to do that.
''We have all the tools, and I think it's all up from here,'' Cook said. ''Success is in our tunnel vision.''
---
---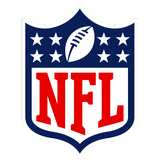 Get more from National Football League
Follow your favorites to get information about games, news and more
---