National Football League
National Football League
Titans' Munchak fires Heimerdinger
Published
Feb. 8, 2011 12:00 a.m. ET

Titans coach Mike Munchak has fired offensive coordinator Mike Heimerdinger as he starts to remake his coaching staff a day after taking over the top job.
Heimerdinger, who is continuing cancer treatment after being diagnosed in November, confirmed to The Associated Press on Tuesday that he had been fired.
''It's never easy to be fired,'' Heimerdinger said. ''He has to do what's good for the Titans, and Munch will do what's best for the Titans. I appreciate my time here, but it's never easy to be fired.''
The Titans defended firing Heimerdinger, saying they immediately offered to extend the coordinator's contract when he was diagnosed with cancer so he would not have to worry. Heimerdinger was under contract for 2011.
The Titans also released a statement Tuesday saying that two more coaches will not be retained, defensive assistant Rayna Stewart and offensive assistant Richie Wessman.
Munchak was introduced Monday and promised that changes were coming. Heimerdinger, under contract for 2011, was the second coach the Titans interviewed to replace Jeff Fisher. After Munchak was hired, Heimerdinger said he was happy that Munchak got the job.
But Munchak signaled Monday that he wasn't committed to keeping anyone on the coaching staff, and the Titans gave him freedom to keep or hire anyone he wants. Munchak said anything is possible when asked specifically about Heimerdinger.
''I feel like we're starting fresh,'' Munchak said Monday. ''It's not the same-old, same-old.''
This now gives Munchak six openings to fill on his coaching staff. Fisher had fired defensive coordinator Chuck Cecil last month, while the defensive line coach, running backs coach and wide receivers assistant all left for other jobs. Former teammate Bruce Matthews, now an assistant in Houston, is expected to be Munchak's top target to fill his old job with the offensive line.
The news brought almost instant reaction Tuesday.
Titans safety Michael Griffin wrote on Twitter that, ''People thought it was a joke when I said no one is safe.''
This was Heimerdinger's second stint as offensive coordinator with Tennessee. He helped Steve McNair earn co-MVP of the NFL honors in 2003 and was part of three playoff teams in his first five seasons before leaving for the same job with the Jets in 2005. Fisher brought him back in 2008 after two seasons in Denver.
The Titans set a franchise-low with 12 sacks allowed in his first season back. The Titans racked up the second-most yards rushing in franchise history in 2009 when Chris Johnson set the NFL record for yards from scrimmage with 2,509 while earning the AP NFL Offensive Player of the Year award.
Heimerdinger kept coaching and didn't miss a game after being diagnosed with a rare cancer the day before Thanksgiving. Fisher extended his coordinator's contract before the season ended, and Heimerdinger said Tuesday his health played no role in the decision with his prognosis good even with two rounds of treatment remaining.
''This is strictly Munch thinks this is best for the Titans,'' Heimerdinger said.
The Titans' offense struggled in 2010, ranking 27th in the NFL in total yards per game (302.1) and 25th in yards passing (194.2). Johnson couldn't help the rushing attack much with just 107.9 yards averaged per game (17th overall).
Worst, the Titans rank last in time of possession, holding the ball just 25 minutes, 54 seconds per game. Tennessee was limited by injuries at quarterback, including the season-ending thumb injury to Vince Young on Nov. 21.
Asked about his offensive philosophy Monday, Munchak said the Titans have to stay on the field no matter what they do on offense.
''We struggled last year to stay on the field as an offense. I'm stating the obvious. But we need to find a way, whatever that offense is, whatever that system is, we have to make first downs and stay out there,'' Munchak said.
---
---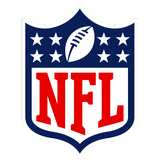 Get more from National Football League
Follow your favorites to get information about games, news and more
---