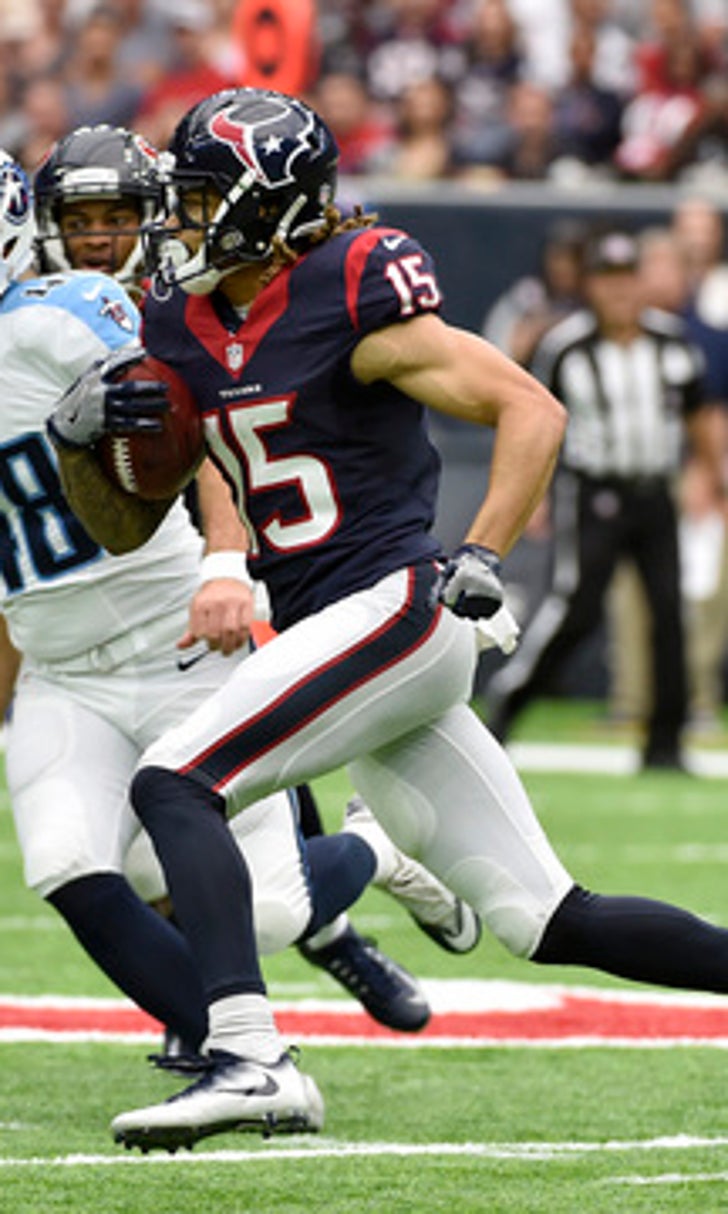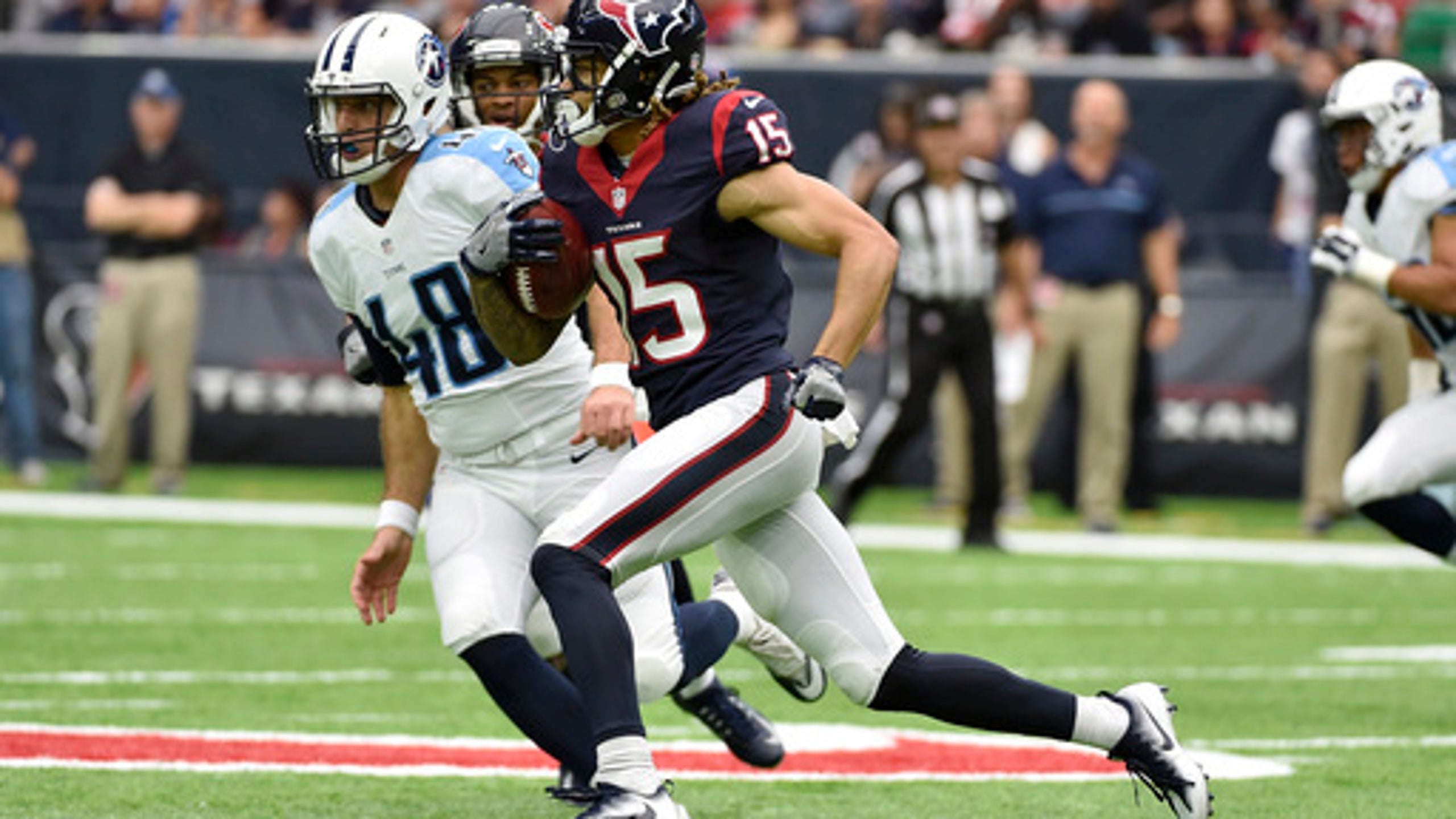 Titans looks to correct punt coverage after 2 TDs in 2 games
BY foxsports • October 13, 2016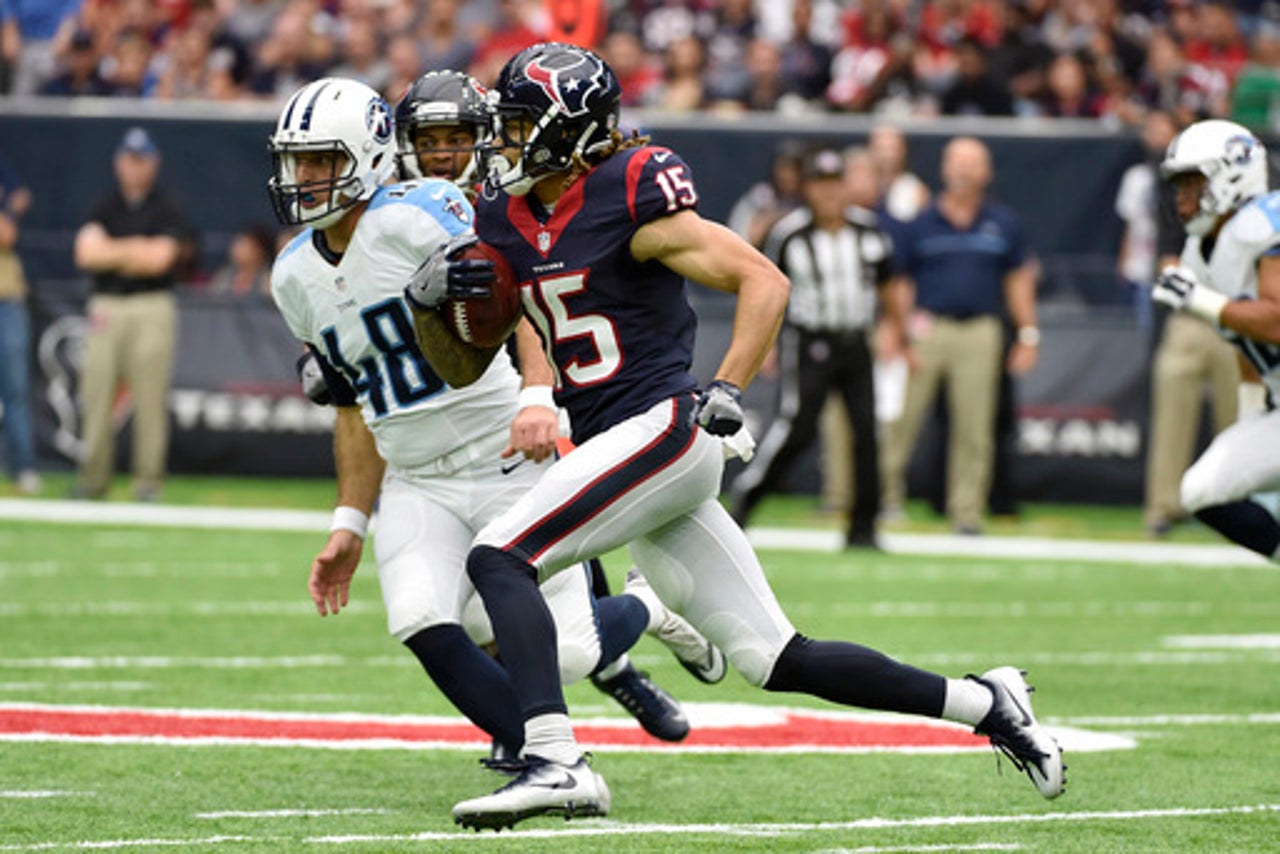 NASHVILLE, Tenn. (AP) Watching a mistake is painful. When a miscue leads to a touchdown not once, but twice in consecutive weeks, it's so agonizing time seems to almost stop.
Steve Hoffman, the new man in charge of Tennessee's special teams, is in agony right now.
The Tennessee Titans gave up a 67-yard punt return for a touchdown Oct. 2 in losing 27-20 at Houston, which helped cost special teams coordinator Bobby April his job a day later. Then the Titans gave up a 74-yard punt return for a TD last week in Miami, though Tennessee pulled out a 30-17 win.
''They happen in about 8 seconds, but it feels like it takes a day for the guy to get to the end zone,'' Hoffman said Thursday of the TD returns. ''All you can do is teach. I got in the huddle the very next play and said, `Look, all we can do about that is forget about it and have it serve to tick you off to now we're going to play the rest of the game solid.''
Correcting the issues on punt coverage is a priority for Tennessee (2-3) with the Cleveland Browns (0-5) visiting Sunday. Titans coach Mike Mularkey fired April on Oct. 3 , unhappy with the latest mistake from a unit that has struggled in recent seasons for a team whose margin of error is slim after going 5-27 the previous two years combined.
Punter Brett Kern took blame for a punt with little hang time not hitting the area of the field the Titans had targeted in Houston. Against Miami, the punt was a little closer to the hash marks than the Titans wanted and players could have stayed in their lanes a bit better. Titans coach Mike Mularkey looked at the tape and remains convinced he saw two holds and Jalston Fowler blocked in the back.
''So we've got to punt it better, and we've got to cover better and they've got to officiate the play better,'' Mularkey said Monday. ''I'm not changing my mind on the officiating on the play. It was not officiated very well.''
The Titans currently rank 30th, giving up 19.2 yards per punt return and 27th allowing 26.7 yards on kickoffs.
Hoffman has been working with special teams since 1989 when he joined the Dallas Cowboys as a kicking coach. He also has worked with the Dolphins, Atlanta, Kansas City and Oakland. He's been with Tennessee since 2013 as an assistant special teams coach and wanted the chance to be in charge of a unit again, though not at the expense of a friend for 27 years.
''At the same time, I was asked to do a job and I thought, `Well, I better get back to work, head back to the salt mine,''' Hoffman said.
Changing schemes completely during the season is nearly impossible. So Hoffman has worked with the terminology the Titans already had in place and has tried to simplify responsibilities as possible.
Cleveland hasn't had a punt return longer than 18 yards this season, and coach Hue Jackson said teams struggling in one specific area tend to clean those up as quickly as possible.
''Whatever all their issues are, I just want them to keep showing up this Sunday for us,'' Jackson said.
Notes: LT Taylor Lewan and Kern both practiced fully Thursday. Kern did not practice Wednesday due to an illness, while Lewan was limited by a shoulder. CB Cody Riggs (hamstring) was limited for a second straight day, and NT Al Woods (calf) did not practice.
---
Online:
AP NFL website: www.pro32.ap.org and AP NFL Twitter feed: https://twitter.com/AP-NFL
---
Follow Teresa M. Walker at www.twitter.com/teresamwalker
---
---