National Football League
National Football League
This HOF snub is going to make me cry
Published
Feb. 3, 2011 12:00 a.m. ET

Willie Roaf is the reason I used to dream of being a Pro Football Hall of Fame voter.
I wanted to be in the room and make an effort to stop the injustice that is likely to transpire Saturday.
Roaf, the former Saints and Chiefs left tackle, is one of 15 modern-day finalists for this year's Hall of Fame. He's the second-best player on the ballot, behind only cornerback Deion Sanders. More than that, Roaf is the second-best offensive tackle of the modern era, finishing just behind Cincinnati left tackle Anthony Munoz.
Willie Roaf is one of the five best offensive linemen of all time — Dwight Stephenson, Munoz, John Hannah, Larry Allen and Roaf.
I'm going to cry Saturday when Roaf isn't a first-ballot Hall of Famer. I'm not joking. I'm going to cry.
I don't respect the Pro Football Hall of Fame selection process. It's rife with politics and cronyism. It's not remotely transparent. The half-dozen selectors who have all the real power and influence have no interest in overhauling a system they know needs to be changed. They want to hold onto their power because it ensures their phone calls to NFL newsmakers get returned. The other selectors are just happy to be part of the fraternity and hope their prominent position protects them from a newspaper layoff.
I realize my criticism of the process sounds self-serving and jealous. I used to dream of being a Pro Football Hall of Fame voter.
I'm hoping you've read enough of my columns and followed my career long enough to know that I'd say and write these very same things (and much more) if I were a voter.
My outspokenness and aversion to politics are the primary reasons I'd never be invited into the fraternity. I'm not, nor have I ever been, a frat boy. I like my independence. I prefer the freedom to choose to do what's right over the sneaky, underhanded thing that's best for the group.
Willie Roaf would be my tipping point. I suspect that on Saturday — when Roaf is passed over for inferior candidates — I'd leave the voting room determined to expose every secret voting deal and every unqualified voter.
Don't get me wrong. I know the selectors have a difficult job. Many of them never played a meaningful game of football after junior high. It takes a special level of courage to brush off the pleadings of former pros who believe they belong in the Hall of Fame.
It's no fun telling Harry Carson he doesn't belong in the same room with Dick Butkus, Mike Singletary and Willie Lanier. But that's the job, and every time a Harry Carson whines, begs and bullies his way into the Hall of Fame, it diminishes sports' most sacred shrine.
I love football. I worship it. I don't mind being the bad guy.
I'm tired of watching former players and sportswriters talk about every candidate like he's Willie Roaf, a deserving Hall of Famer. It's not true. It's not the Hall of Good.
With that in mind, each year I'm going to tell you who is and isn't worthy of enshrinement in the Pro Football Hall of Fame. I'm not going to be politically correct about it.
1. Deion Sanders: A no-brainer. He's one of the 20 greatest players of all time. He's the best cover corner ever. It doesn't matter he avoided tackling.
2. Willie Roaf: I'll give Munoz the edge as a pass blocker and Big Willie the edge as a run blocker. When Willie retired, the Kansas City offense completely fell apart. Idiots believe Jonathan Ogden was a better player. Willie didn't make the NFL Network's Top 100 players. Clueless. Put the (bleeping) film on! I'm tearing up as I write this thinking about how pissed I'm going to be Saturday.
3. Marshall Faulk: A no-brainer. First three years in St. Louis, Faulk could've won the league's MVP award. During that stretch, Faulk was the most complete running back — runner and pass catcher — we've ever seen.
4. Shannon Sharpe: Was the lone receiving threat on the Baltimore Ravens' Super Bowl team. Was a key contributor on three Super Bowl teams. Sharpe deserved to be a first-ballot inductee. I'd take Sharpe over Tony Gonzalez.
5. Cris Carter: There's a myth that Carter wasn't really a star until he lined up opposite Randy Moss. Well, Carter had back-to-back 122-catch seasons long before Moss hit Minnesota. In fact, in the five seasons before Moss, Carter grabbed 56 touchdowns and 515 receptions. No, Cris Carter was not Wes Welker. Cris Carter was Cris Carter, a Hall of Famer.
6. Jerome Bettis: Only five modern players can get in. The Bus needs to wait until next year. He's worthy of induction, but not on the first ballot.
7. Curtis Martin: A very productive player who is a borderline Hall of Famer. Terrific stats.
8. Tim Brown: Another borderline Hall of Famer with terrific stats.
I'm sorry. None of the other candidates — except NFL films guru Ed Sabol — even belongs in a serious Hall of Fame discussion.
Chris Doleman? Child, please. Same for Dermontti Dawson, Cortez Kennedy, Richard Dent, Charles Haley and Andre Reed. They're very good players. Men who should be proud of their careers. But in the same Hall with Jim Brown, John Elway, Reggie White and Joe Montana? Come on, man.
I love the Charles Haley debate. He was a specialist who played on third downs. Ray Guy was a specialist who played on fourth downs. Guy was a more dominant specialist than Haley. Guy belongs in the Hall well ahead of Haley.
OK, I'm done. I'm ready to ball up and cry.
---
---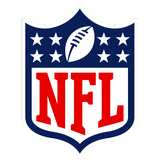 Get more from National Football League
Follow your favorites to get information about games, news and more
---