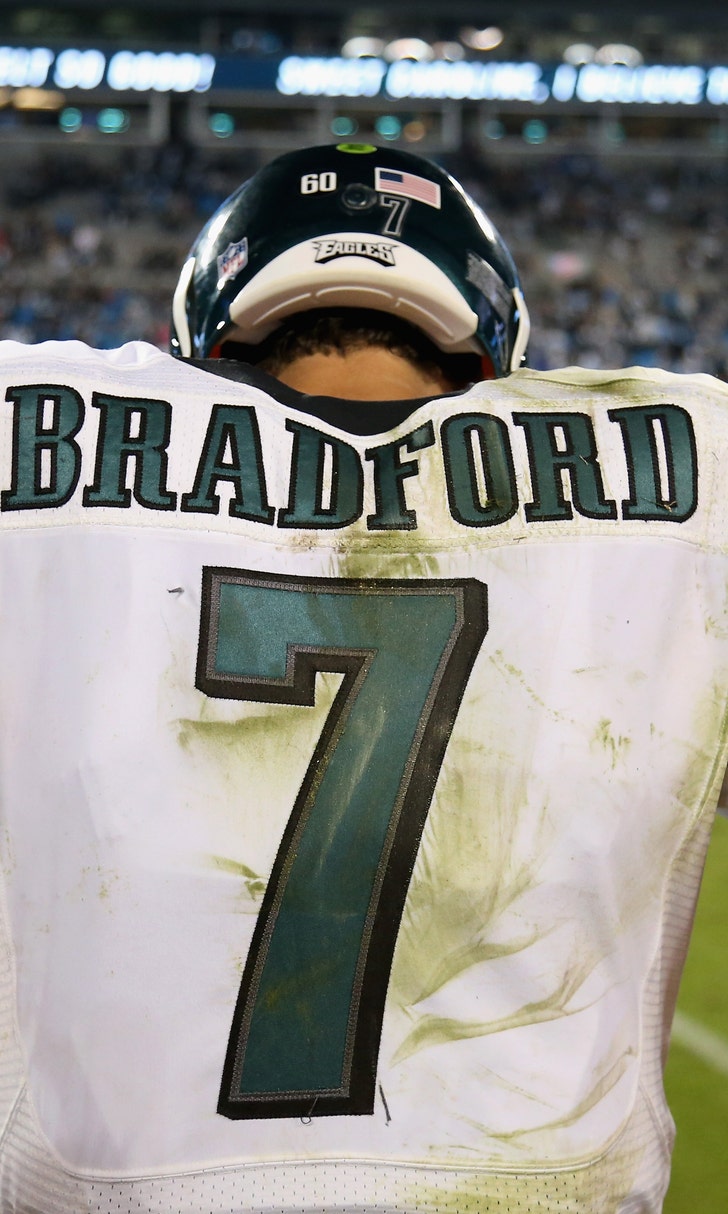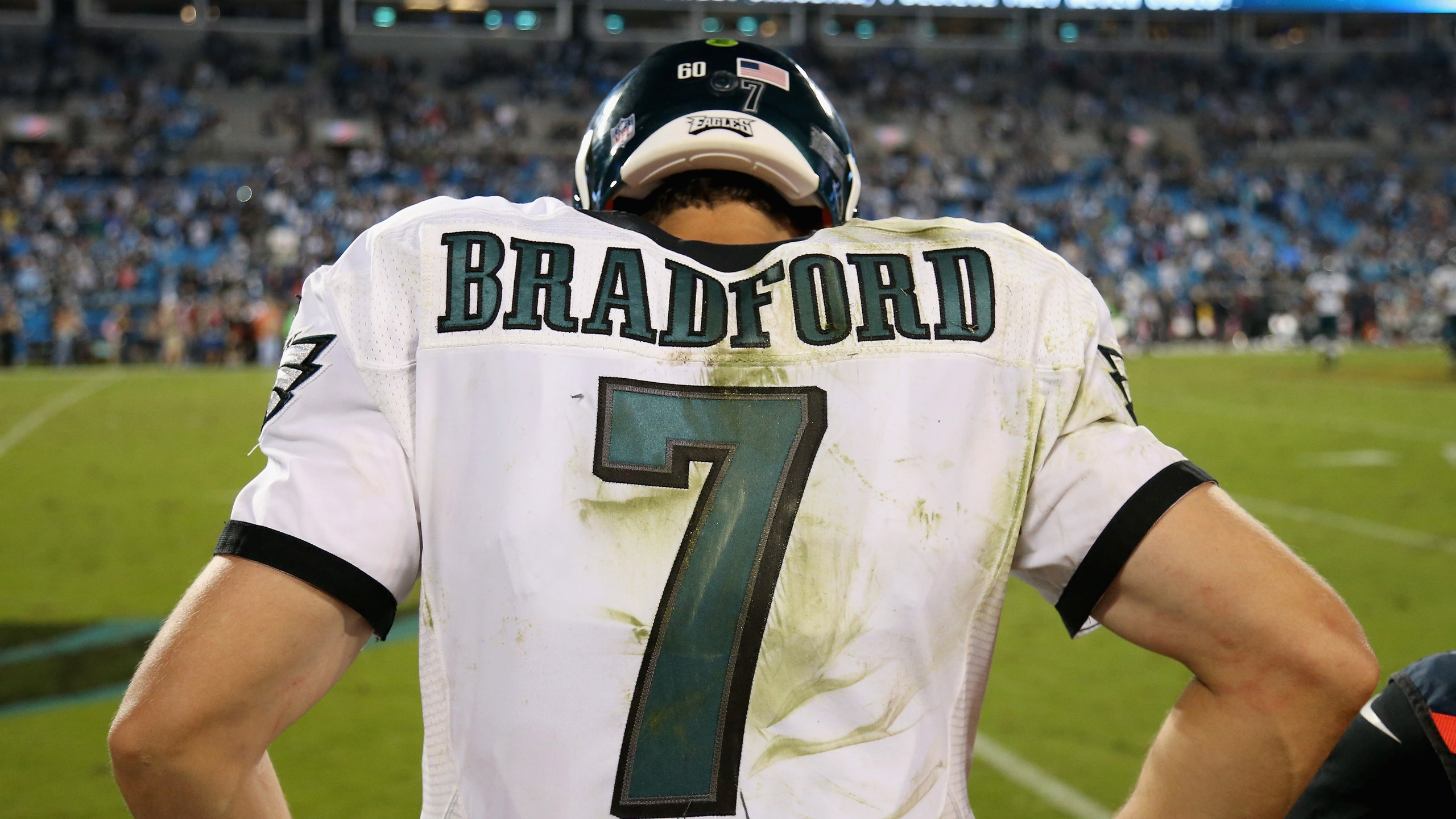 The Philadelphia Eagles are the most dysfunctional mess in the NFL
BY foxsports • April 26, 2016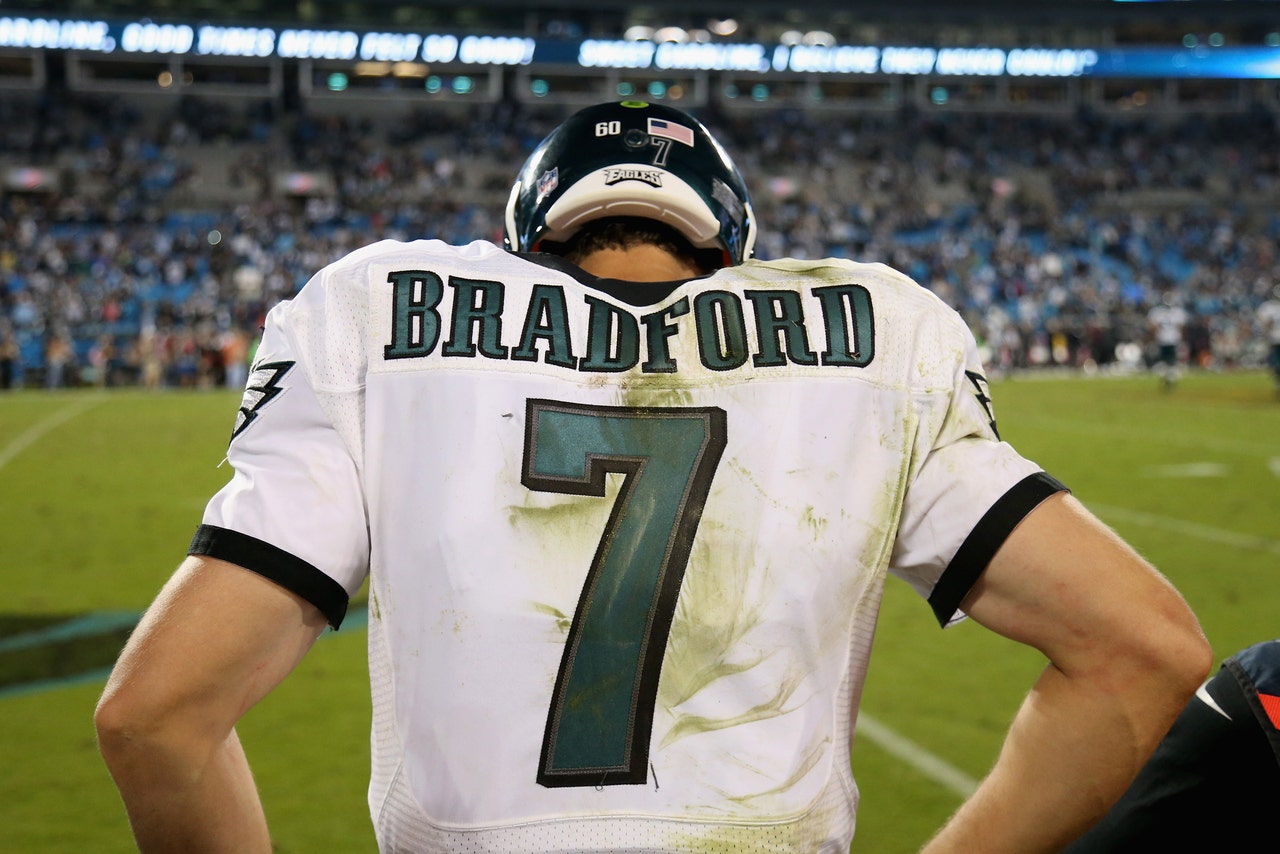 Huh. Maybe it wasn't Chip Kelly's fault after all.
The Philadelphia Eagles are in another personnel mess of their own making thanks to a series of decisions, each more baffling than the last. Then, to cap it off, the Eagles made one single trade that managed to alienate a starting quarterback, put immediate pressure on an as-of-yet undrafted rookie, risk the job security of every decision-maker on the payroll and basically put the next half-decade of the franchise at risk. So, you know, no biggie.
Earlier this offseason, the team signed incumbent starter Sam Bradford to a two-year deal worth $22 million guaranteed. The Eagles followed that up by signing a new backup, Chase Daniel, to a deal that nets him $12 million, at minimum. That's $34 million to two QBs, one whose best NFL move was having a birthday that allowed him to be the last quarterback selected No. 1 in a draft without a rookie salary cap, and the other who played backup to Drew Brees and Alex Smith and has started two games in six NFL seasons.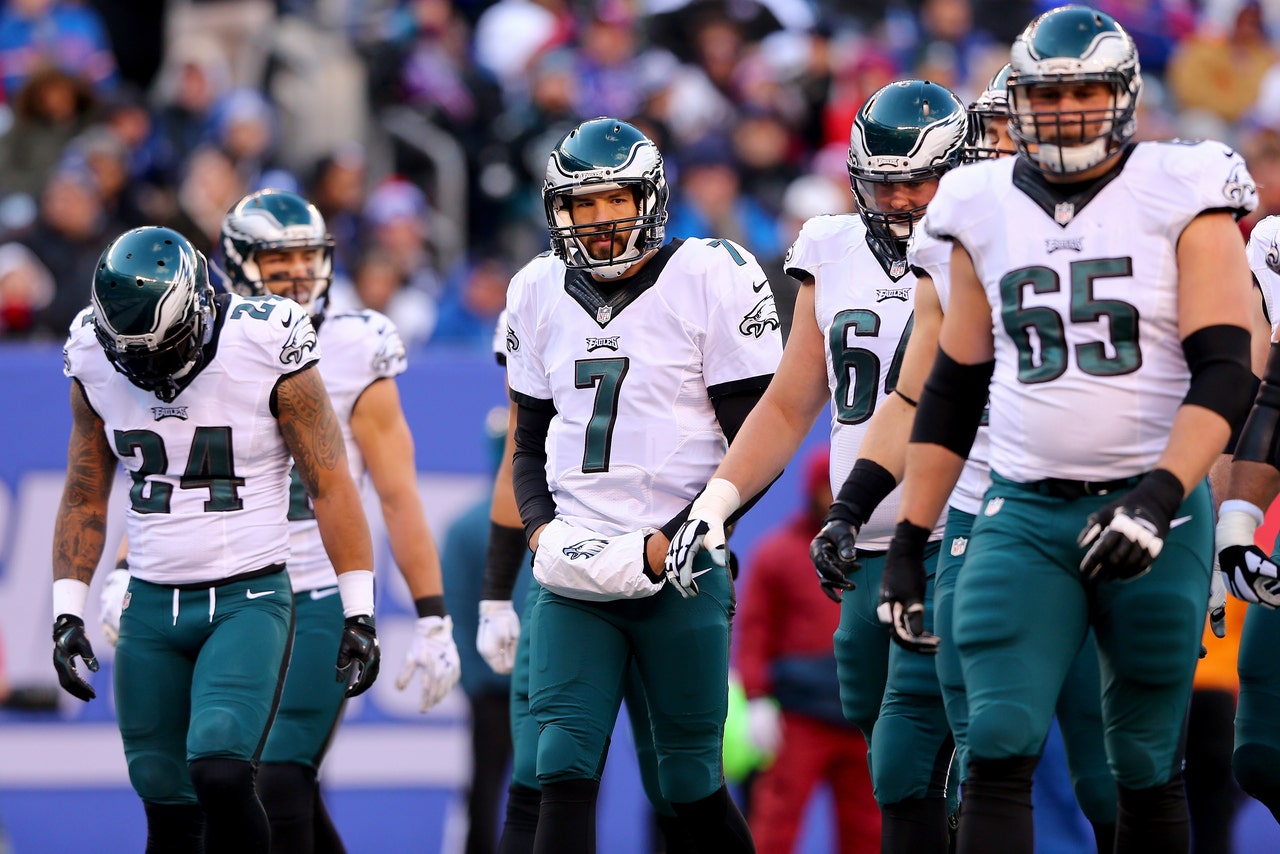 (Photo by Elsa/Getty Images)
But the Eagles weren't done. Oh no, the Eagles weren't done. Then, they traded the bulk of their next two drafts to move up to No. 2 in Thursday's draft where they're fully expected to take a — you guessed it — quarterback. (It'll either be Jared Goff or Carson Wentz — whoever doesn't go No. 1 to Los Angeles. Most expect Wentz to fall to the Eagles.) Barring a miracle, the Eagles will have three quarterbacks on their roster this season, none of whom has had any NFL success, and will be paying something like $40 million for the pleasure.
This had a two-pronged effect:
1. The trade apparently enraged Bradford, who signed with Philadelphia with the expectation that the job was his for the long haul if he earned it on the field over the next two years. He's now demanded a trade of his own but almost certainly won't get one no matter how much he stomps his feet, both because he's instrumental to Philly's plans with grooming Wentz (we'll assume it's him) and because Bradford already got an $11 million signing bonus that he'll keep whether he starts, is traded, gets cut, is asked to merely to play Santa at halftime or is benched for Randall Cunningham.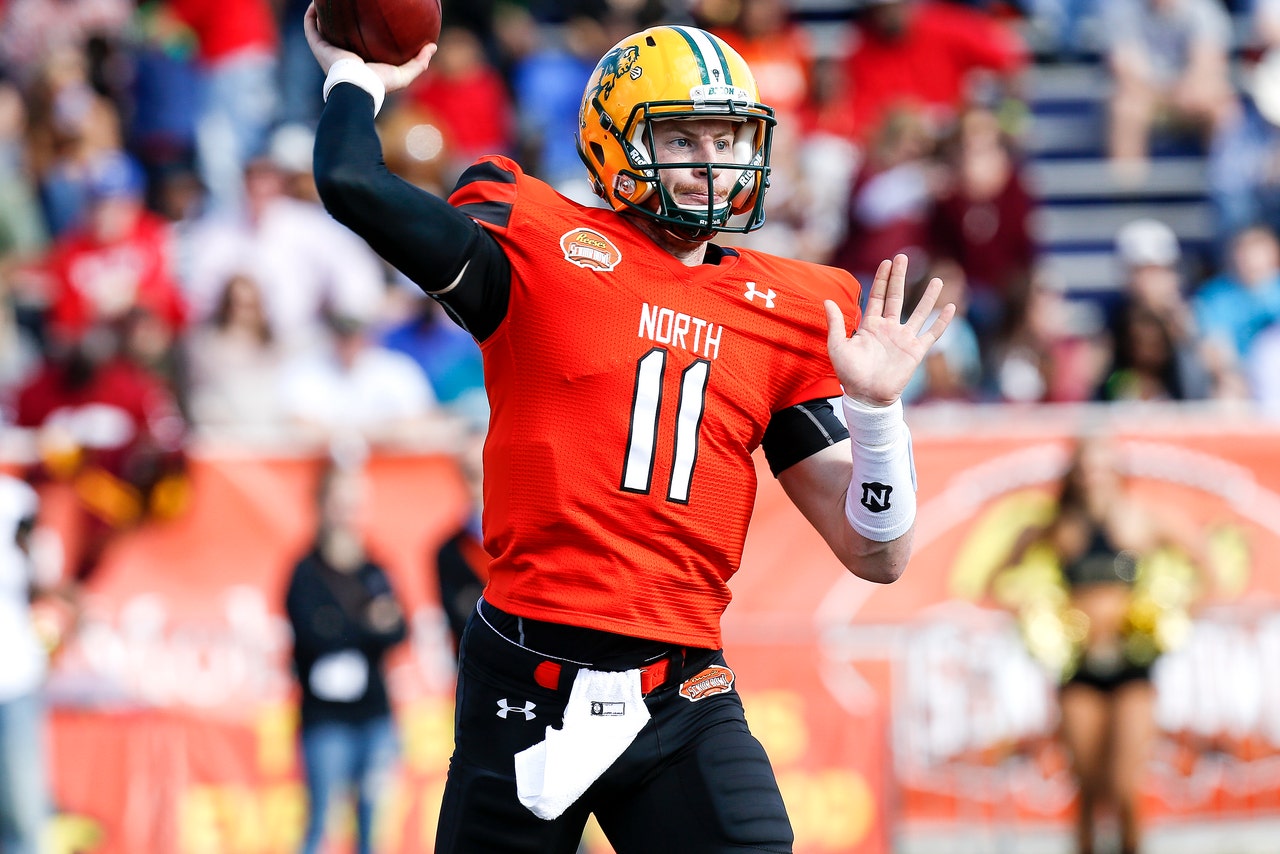 (Photo by Don Juan Moore/Getty Images)
2. It hamstrings the Eagles' ability to get better in 2016. The team got rid of a top-10 draft pick for Wentz instead of using their original pick to address one of their half-dozen need areas. (That's not to mention the 2017 first-rounder also going to Cleveland which, at this point, looks like it could easily be another top-10 pick.) From all angles it looks like Philly vastly overpaid Bradford to become a one-year babysitter/mentor while quarterbacking a team that should have no business making the playoffs. If they didn't want Bradford there for the long term, why not just sign Daniel, let him sink or swim in 2016 and then hand the reins to Wentz in 2017? Playing ahead of Wentz is a job for one, not two.
And Bradford has to assume that Wentz is the only QB of the future currently in Philadelphia because if anyone knows how protective NFL teams are of the quarterbacking investments they make in the draft, it's Bradford. He got that record $50 million in guaranteed money when he was drafted No. 1 out of Oklahoma. After that, how could the Rams not stay with him through his few ups and many downs? They were in too deep. Bradford knew this. He knows it now.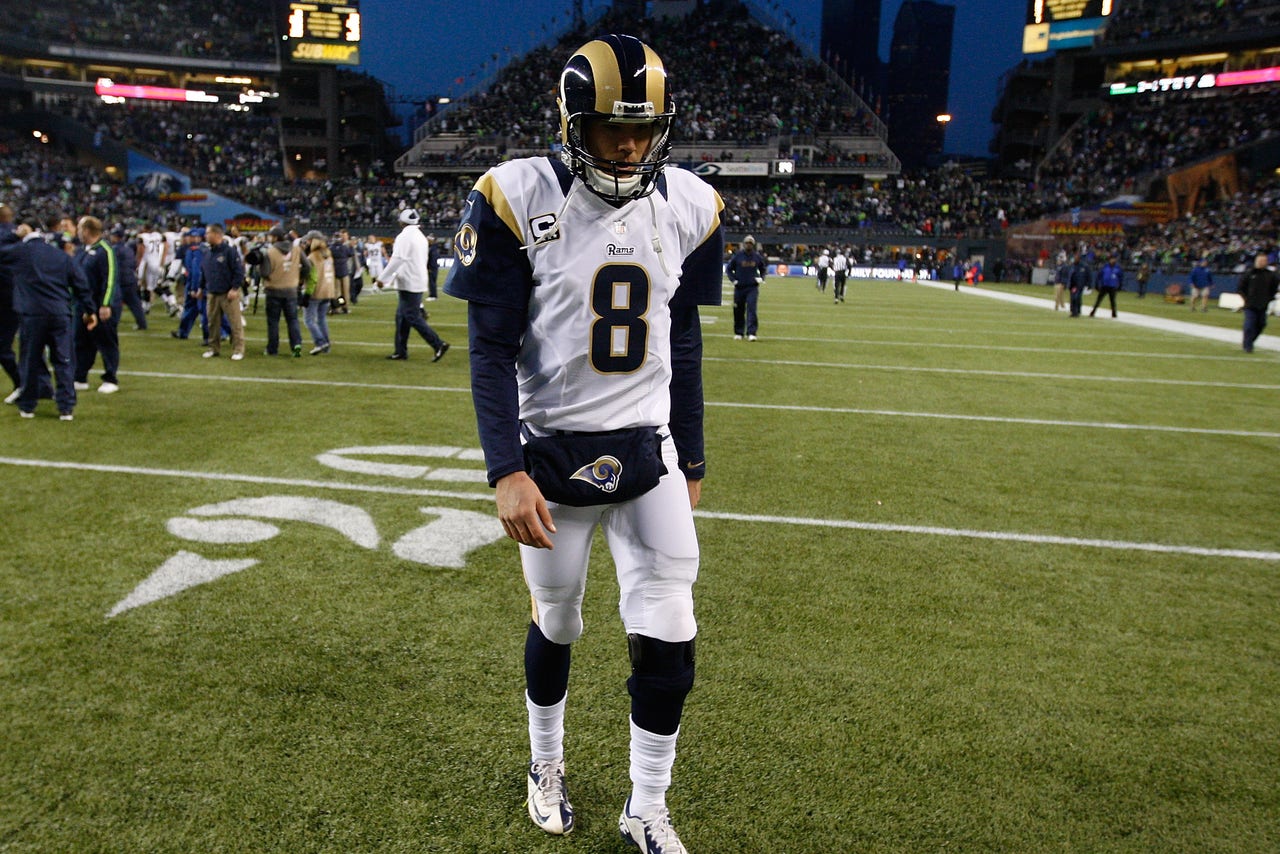 (Photo by Kevin Casey/Getty Images)
The Eagles have to be the same way with Wentz. You don't make a huge move up in the draft to take someone you'll sit on the bench for three years. This isn't the Brett Favre to Aaron Rodgers succession plan. This is more like something on Game of Thrones, where no one knows what the end result will be except that it'll likely involve someone getting stabbed in the back.
That's why this Bradford trade request shouldn't have been so stunning. (Apparently the Eagles were floored. It must not take much.) Even though we all know the NFL is a business and merely getting a contract doesn't ensure you a job, there was the tacit agreement between the Eagles and Bradford that he'd be the team's quarterback in perpetuity if he earned the job on the field in 2016. Now the team has gone back on that, big time.
But here's the thing: Bradford should be OK with the whole thing. Yes, he was misled. Yes, it's not the ideal situation for him. But you're Sam Bradford. You've done nothing to deserve the money or hype you've received during your six-year NFL career, yet you're getting paid like a playoff starter when your teams have barely gotten close enough to even catch a whiff of the postseason. Man up, accept that you're in a competition and go out and win it instead of pouting and impotently demanding trades you know aren't going to happen.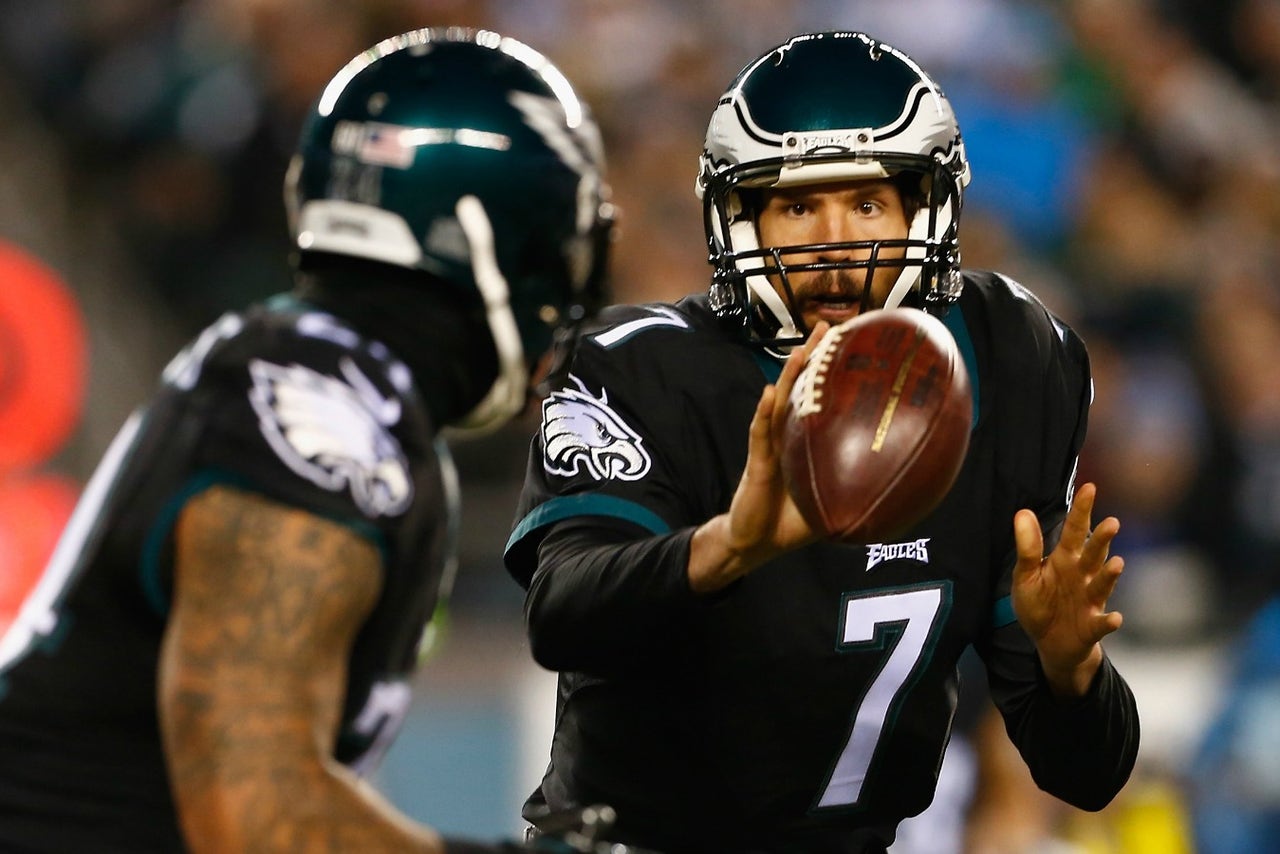 (Photo by Rich Schultz/Getty Images)
His situation for 2016 hasn't changed at all, other than beginning with slightly more saltiness and perhaps the lack of cohesion that is often created at the minicamps Bradford vows to skip. If he wants to "show everyone who's best" (as a source told Adam Schefter), then he should do it by going out on the field and, you know, showing everyone who's best. In the ideal scenario for Bradford, he plays well and signs a mega-deal in Philly, which either makes Wentz a highly drafted backup or a much-coveted piece of trade bait. Or Bradford shines and the Eagles still give the job to Wentz, thus making Bradford the rarest of NFL commodities: a free-agent quarterback playing well in his prime. (He'll be 29 next year.)
The worst-case scenario hasn't changed either: Bradford plays poorly, gets cut by the Eagles after they pay him the $22 million he's owed and then signs somewhere else for still-decent money. He'll either sign with a bad team in which he can earn a starting job, or accept the role of a backup, from which he can springboard back into a starting gig in a year or two. Remember, this is a market in which Brock Osweiler can get $37 million guaranteed. No one should be crying for Sam Bradford. 
That's not to say the whole situation isn't a disaster. It is. The Eagles turned a relatively stable, if not great, quarterback situation into a three-man circus and no one seems to know, or care, how this will benefit the team in 2016. But with a disgruntled quarterback, new coach, tough division, thin draft and the ongoing chaos that's sure to continue well into the season, the only thing the Eagles and Sam Bradford have ensured over the past few days is mutually assured mediocrity.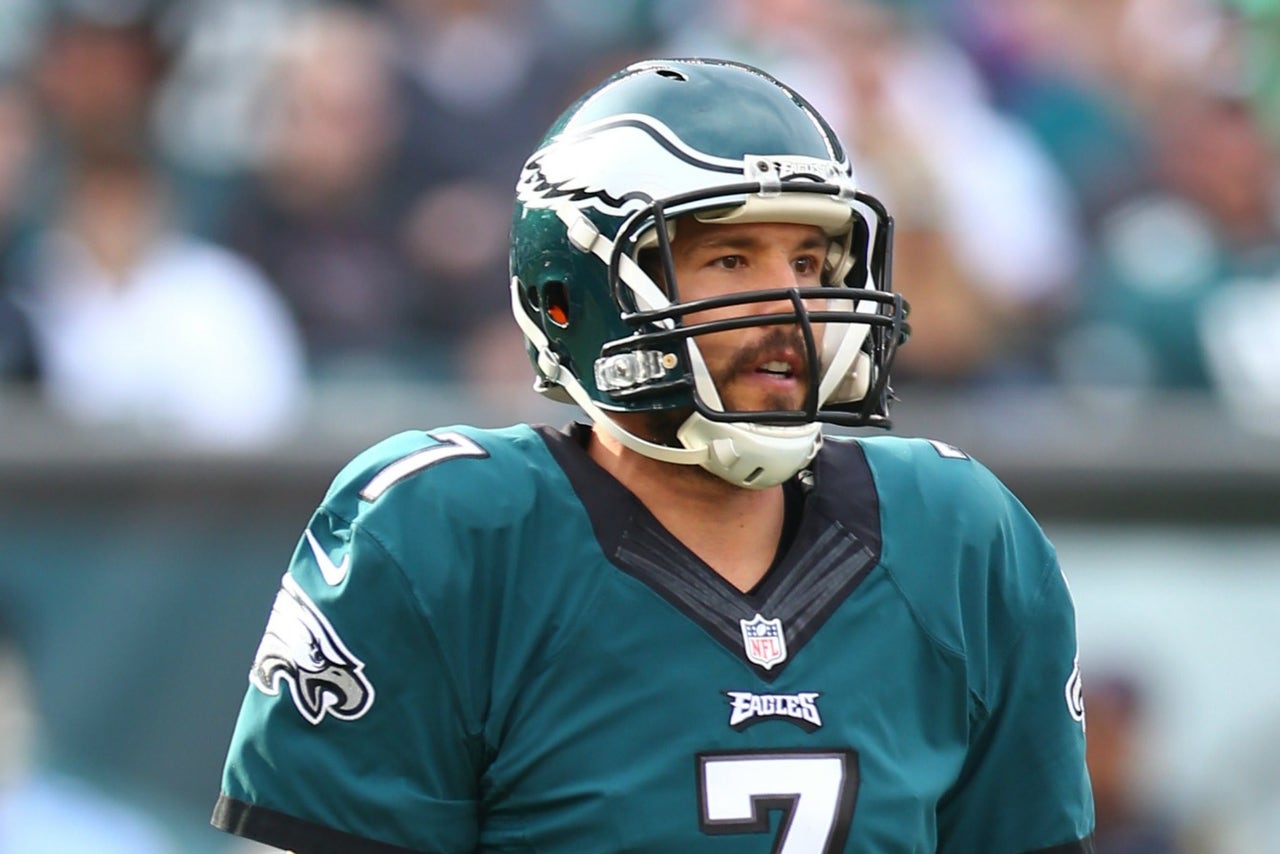 (Photo by Jim Rogash/Getty Images)
---
---