National Football League
National Football League
The official NFL sleeper pick of 2010
Published
Aug. 24, 2010 1:00 a.m. ET

They're baaaaack ...
No different than the bed bugs currently taking over Manhattan, talking heads and know-it-alls are coming out of every media orifice this week, throwing darts at boards filled with 32 NFL logos and proclaiming some lucky team their "sexy sleeper" pick for the coming season.
It's a tradition as old as time. Media guy wakes up on an August morning, sees there's nothing but Little League baseball to talk about, and labels random NFL team X as his sleeper squad. More times than not, he'll use the word "sexy" to describe said team. Ugh.
But what makes an NFL team a "sleeper" exactly? The word is so often misused. Here are my five rules:
A sleeper pick...
1. Must not have qualified for the postseason the year before.
2. Cannot be a preseason media darling.
3. Could not have played in a Super Bowl in the previous three years.
4. Must be at least somewhat surprising. (Use the "Subway Test." If you said "Team X is going to go 10-6 and make the playoffs this year" on any given subway ride in any given city, would that comment make a random stranger stop dead in their tracks and give you a quixotic look? If the answer's no, Team X isn't a sleeper pick. They're just … well, a pick.)
5. Must have your unwavering support through thick and thin from August through January. (This includes Week 1 season-ending injuries, bad September losses and terrible coaching and front-office decisions. There's no jumping ship in Week 3 when one of the McCown brothers is suddenly your starting quarterback.)
Unlike any other American professional sports league, the NFL offers the opportunity for sleeper squads to emerge. The numbers don't lie. Since 1996, 83 teams have made the playoffs after not qualifying the previous season. 2009 marked the 14th consecutive season with at least five new playoff teams in the field of 12. The Bengals, Cowboys, Patriots and Saints all won their respective divisions. None were in the postseason the year before.
Analyzing the odds, it's safe to assume that of the 20 teams that did not make the playoffs in 2009, at least four are headed to the postseason in 2010. But only one will be the right "sleeper" pick.
ELIMINATED RIGHT AWAY
Buffalo Bills: New coach, new GM, new 3-4 defensive scheme, no space-eating DT on the roster, three unproven QBs in midst of underwhelming preseasons, no noted pass rushers and a tough, tough schedule. … Need any more reasons? The Bills could very well be the worst team in the NFL this season.
Tampa Bay Buccaneers: Of the 80 men in Bucs camp this summer, just three — cornerback Ronde Barber, defensive lineman Stylez White and guard Keydrick Vincent — are over the age of 30. Tampa also features a second-year starting QB, two rookie wide receivers and two rookie defensive linemen — all expected to play big roles this year. In 2013? They can very well be Super Bowl champs. In 2010? They're headed toward another top five draft pick. Warren Sapp told me Tuesday there's no reason the Bucs — in that sturdy Tampa 2 — can't win eight games. I think they're looking at four or five victories. But don't kid yourself — you'll have to earn every yard against these kids.
St. Louis Rams: The Rams are a combined 6-42 over the past three NFL seasons. Though they have some promising young players on offense and a few bright spots on defense, their receiving corps, defensive line and secondary are still among the worst in the league. Poor Steven Jackson. The guy is coming off back surgery and still has to carry an entire NFL team on his shoulders.
Seattle Seahawks: Though the Pacific Northwest seems to be brimming with optimism over the start of the Pete Carroll Era (P.C.E.), there's going to be some growing pains up in Seattle this season. The defensive front seven has serious holes, the prized rookie left tackle is already injured and there's a rookie (Earl Thomas) and 16-year veteran (Lawyer Milloy) starting at safety. Year One of the P.C.E. will not be an easy one.
WORTH CONSIDERING, BUT NOT HAPPENING
Carolina Panthers: The '09 Panthers were the first team in NFL history to feature two different 1,100-plus-yard rushers. Unfortunately, that was all they had. 2010 should be a transition year, featuring new play at quarterback and question marks at defensive end, linebacker and No. 2 wideout. They'll be competitive, but won't be above .500.
Kansas City Chiefs: The additions of offensive coordinator Charlie Weis, Thomas Jones and rookie Dexter McCluster make the 2010 Chiefs offense a lot more exciting than the 2009 version. While Eric Berry should make an immediate impact on the defense, the unit's still not ready to compete with the NFL's big boys. I'm also still not sold on Todd Haley as an NFL head coach.

Jacksonville Jaguars: The Jags defense underwent an "Extreme Makeover: Defensive Line Edition" this offseason, getting rid of all of the old and bringing in a whole bunch of new. The offensive line is still a question mark. I'm not certain Mike Thomas or Jarett Dillard are No. 2 receivers, and there's going to be some empty seats at home games. What's it all mean? Yet another 7-9 season and a draft pick in the teens.
Denver Broncos: The Broncos have been riddled with a string of unfortunate events this summer. The loss of Elvis Dumervil for the season is devastating, and not having Knowshon Moreno for the preseason won't help much, either. Though they spent first- and third-round draft picks on receivers, and everyone's high on Jabar Gaffney this preseason, they'll miss Brandon Marshall more than they expect. A transition year, for certain.
Detroit Lions: The Lions haven't finished above .500 or anywhere but last or second to last in their division since 2001. Expect more of the same in 2010. They'll be significantly better than they were in 2009, and could maybe even win five or six games, but they're not there just yet. Playing in the rough and rugged NFC North doesn't help their cause much, either.
Cleveland Browns: The Browns finished '09 with four straight wins, made significant upgrades at QB and spent first- and second-round picks on a tremendous corner and promising safety. And then there's the presence of Mike Holmgren. All that said, they're not a playoff team, yet.
Washington Redskins: Mike Shanahan, his son (and new offensive coordinator) Kyle Shanahan and seasoned defensive coordinator Jim Haslett are reason enough to be pumped about the new-look Redskins. Add in Donovan McNabb, two new offensive tackles and a handful of intriguing veteran running backs — and there's genuine optimism in D.C. over the 2010 'Skins. But this season will still be a transition year. Who knows what you'll get out of Albert Haynesworth or the 3-4 defense this season? Washington looked flawless against Buffalo during Week 1 of the preseason. They looked horrendous last weekend versus the Ravens. To me, that's a microcosm of what's in store for 2010. Some ups and some downs, and in the end, an 8-8 or 7-9 campaign.
REALLY INTRIGUING, BUT NOT HAPPENING
Chicago Bears: Forget the Mike Martz/Jay Cutler marriage and all the highs and lows they'll go through this season for just a moment. How about a coaching staff that includes four former or current NFL head coaches in Lovie Smith, Martz, Mike Tice and Rod Marinelli? There's a lot of experience on that staff. There's also a heck of a lot of personality. Will they all gel? I'm as high on Cutler as anybody and think he flings a football the way the pigskin was meant to be flung, but that O-line — with all its acne, warts and bruises — simply scares me too much. Will he be upright long enough in Martz's fast-break offense to get the rock to his wideouts accurately? I'm not sure. The defense should be better than they were in 2009, but they're hardly the Monsters of the Midway. The NFC North is a beast of a division, too. They'll be solid — I think — but they're not playoff bound.
Tennessee Titans: The elite coaching staff, the incredible running game, the veteran O-line and the star-studded defensive backfield all make Tennessee an awfully attractive playoff pick. But they don't pass the ol' Subway Test, and thus, don't qualify as a sleeper. If you overheard someone on the subway saying the Titans were going 12-4 and winning the AFC South this year, you might think he's stupid, but you wouldn't necessarily think he's crazy. Also hurting both the Titans' sleeper and playoff team bids? That schedule. On paper, the Titans have the toughest schedule in the league this season.
WE'RE TOO SEXY — THIS YEAR'S CHIC MEDIA PICKS
Houston Texans: I picked the Texans as my sleeper pick back in 2008. They burned me. They were everyone else's sleeper pick in 2009. They burned them. Now, in 2010, coming off their first winning season in franchise history, it's almost assumed that they'll be a playoff team in 2010. They'll score with anyone, but I'm leery of any team that has an already fully packed media bandwagon. And Houston's? Well, it's overflowing. Like Tennessee, the Texans have a juggernaut of a 2010 schedule, too, including bouts with their AFC South rivals and the NFC East. You can't be a sleeper when everyone's sky high over you.

Atlanta Falcons: Check any major preview magazine and you'll find a fawning reporter salivating over the 2010 Falcons. That's a bad sign in sleeper world. Again, a bandwagon full of media members just ain't good for business. Never has been; never will. From their quarterback to their young safeties in the defensive backfield, there's a lot to love about the 2010 Falcons. They're not a sleeper pick, though.

San Francisco 49ers: Why even play the season? The media's already handed the woeful NFC West over to the Niners. Forget that their quarterback hasn't proven a thing in five years. Forget that they're starting two rookies on their O-line. Forget that they haven't been to the playoffs since 2002. Ask anyone (including me) and they'll tell you that the 49ers are going to the playoffs. But again, you can't be a sleeper and a lock to win a division. It just doesn't work that way.
THE THREE NON-SLEEPERS
New York Giants, Miami Dolphins and the Pittsburgh Steelers: All three of these teams are perennial playoff squads with rich history and tradition. All three should be very much in the thick of the playoff hunt this season. Again, though, I point to the Subway Test. Would anyone even blink an eye if you said the Dolphins were going to win the AFC East this year? How about the Steelers in the AFC North? With Polamalu back and healthy, it's 100 percent possible that Pittsburgh rattles off 10 wins and takes the division. These three aren't sleepers. They never have been, and they likely never will.
So who is this year's official sleeper pick?
Drum roll, please…
YOUR OFFICIAL 2010 SLEEPER PICK
Oakland Raiders

Huh?!
Oh yes, I just went there.

I've done the unthinkable. I've tied my name to Al Davis and Tom Cable. And with that decision, I am also ready to stand behind Oakland through thick and thin this season. Yes, folks, the 2010 Raiders are my sleeper playoff pick.
Let it soak in for a bit.
Now, when you're done crying of laughter and have picked your jaw off the floor, let me explain.
The AFC West is putrid. It's downright awful. I'm not convinced the San Diego Chargers are even a playoff team in any other division. Right off the bat, those six games against San Diego, Kansas City and Denver give the Raiders a shot at the postseason.
The Raiders defense? Well, it's pretty darn good. I'd go as far as saying, when healthy, the Raiders feature a top-10 defensive unit. You know about Nnamdi Asomugha and Richard Seymour. But there's plenty more. Tyvon Branch is one of the best young strong safeties in the league, Michael Huff is coming off a career-best 2009 campaign at free safety, Chris Johnson is a vastly underrated young corner and new additions Rolando McClain, Kamerion Wimbley and LaMarr Houston are all primed for breakout seasons. This D is young, hungry and ready to come together.
The offense? Well, it all starts at the quarterback position. And for the first time in years, there's actually a real quarterback under center in Oakland. Never treated like "the guy" in Washington, Jason Campbell's been given the keys in Oakland and is ready to drive the car all the way to a playoff berth. Offensive coordinator Hue Jackson, the same man who mentored Carson Palmer during his early years in Cincy and Joe Flacco in Baltimore, will ensure turnover-free, steady play at the position. Zach Miller has all the ability in the world at tight end and the two running backs — Darren McFadden and Michael Bush — could have breakout years this season if healthy. The offensive line has some questions to address, and the receivers are a bunch of unproven kids, but who knows? Darrius Heyward-Bey and Louis Murphy have each gotten their fair share of positive media buzz at times this summer. Perhaps they're the real deal after all.
Longtime AFC player and CBS broadcaster Solomon Wilcots acknowledged all the talent in that Raiders locker room, but warned me sternly on Tuesday about falling for what might look good. "The Raiders are like that pretty girl in the pretty dress," said Wilcots. "Everything looks great. But then she can't read the darn cue cards."
17-year league veteran Steve Beuerlein shook his head when I mentioned Oakland as a playoff hopeful. "Jason Campbell certainly helps them tremendously, but the Raiders can't help but always get in their own way. They're their own worst enemies."

Everyone I mention my Raiders playoff pick to seems to either chuckle or say, "Good luck with that one."
But when it comes to picking a sleeper, those are the exact reactions I'm looking for.

Hey, the bandwagon is currently empty. It's Al Davis, a bunch of freaks with spikes and face-paint on ... and little ol' me. That's just the way I like it.
You've heard it here first. The 2010 Raiders are going to the playoffs.
Just win, baby.
 
---
---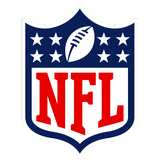 Get more from National Football League
Follow your favorites to get information about games, news and more
---