The Latest: Garoppolo inactive, Brissett warming up for Pats
BY foxsports • October 2, 2016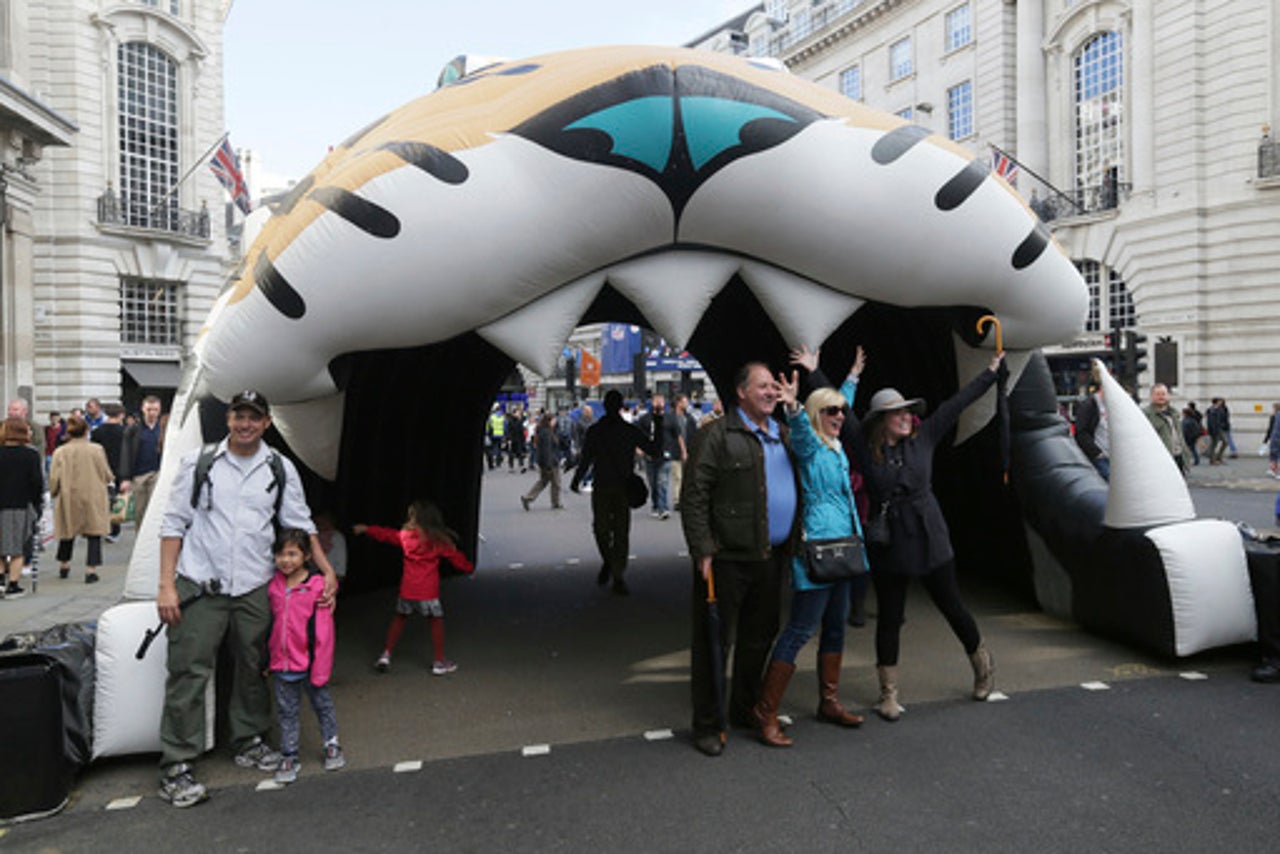 The Latest on the fourth week of the NFL season (all times Eastern):
12 p.m.
Patriots quarterback Jimmy Garoppolo is listed as inactive for the New England Patriots matchup with the Buffalo Bills, as he continues to nurse a sore right shoulder.
The move suggests that third-stringer Jacoby Brissett - himself limited in practices this week with a right thumb injury - will make his second career start in the Patriots' final game before Tom Brady can return from his four-game ''Deflategate'' suspension.
Brissett was on the field warming up about 90 minutes before kickoff and could be seen throwing passes with a sizable bandage on his thumb. He wore a smaller bandage during practices this week.
---
11:55 a.m.
As expected, Seahawks quarterback Russell Wilson is active and starting for Seattle against the New York Jets on Sunday despite suffering a sprained medial collateral ligament in his left knee last weekend.
Wilson fully practiced during the week and coach Pete Carroll had no concerns about the quarterback being fully effective. He will be wearing a brace on the knee, which could limit his mobility on scrambles a bit.
Jets wide receiver Eric Decker had been ruled out by the Jets on Friday with a partially torn rotator cuff in his right shoulder. Quincy Enunwa, who leads the Jets with 17 catches, is starting in Decker's place opposite Brandon Marshall.
Tight end Austin Seferian-Jenkins, claimed off waivers from Tampa Bay following his release after a DUI arrest, will not play. He had a short week to get up to speed in the Jets' offense after practicing for the first time with his new team on Thursday. - Dennis Waszak Jr. in East Rutherford, New Jersey.
---
11:50 a.m.
DeSean Jackson is wearing cleats with a design of yellow police ''caution'' tape during warmups prior to Redskins-Browns game.
Jackson says he's using his platform as a professional athlete as an attempt to ''be part of a solution and start dialogue about the senseless killings of both citizens and police.''
In a statement released by the team, Jackson says it's meant to be a peaceful way of showing concern without protesting law enforcement.
The team says it supports Jackson and respects law enforcement.
---
11:30 a.m.
Jacksonville Jaguars left guard Luke Joeckel will not return to the game against the Indianapolis Colts after sustaining a knee injury in the second quarter at Wembley Stadium.
Joeckel had to be helped off the field Sunday by two members of the Jaguars' athletic training staff midway through the period. He was ruled out for the game shortly after the second half began.
Backup right tackle Patrick Omameh has played as the Jaguars' left guard in Joeckel's absence.
---
10:50 a.m.
Jacksonville Jaguars tight end Marcedes Lewis has left the game against the Indianapolis Colts with a hip injury and is questionable to return.
Lewis was injured with 4:53 remaining in the second quarter after catching a 12-yard pass and landing awkwardly on the left sideline.
The Jaguars were already thin at tight end, with Julius Thomas inactive because of an elbow injury and Ben Koyack unable to make the trip with a knee injury.
Neil Sterling is the only other tight end on their active roster.
---
10:45 a.m.
Jacksonville Jaguars left guard Luke Joeckel has left the game against the Indianapolis Colts with an unspecified knee injury and is questionable to return.
Joeckel, who played left tackle last week, was moved back to left guard when Kelvin Beacham was cleared from a concussion. He was injured with 6:40 remaining in the second quarter, helped off the field by two athletic trainers and taken directly to the locker room.
The second pick in the 2013 draft, Joeckel is in his fourth season with the Jaguars. He was replaced at left guard by Patrick Omameh.
---
9:50 a.m.
Indianapolis Colts cornerback Antonio Cromartie took a knee and raised a fist on Sunday as the national anthem was sung before the game against the Jacksonville Jaguars at London's Wembley Stadium.
Cromartie, who began his protest a week ago before the Colts' game against the San Diego Chargers, stood before the singing of ''God Save The Queen,'' the British national anthem.
None of the Jaguars players offered a demonstration before Sunday's game.
Such gestures have become commonplace in the NFL after San Francisco 49ers quarterback Colin Kaepernick began kneeling during the national anthem in the preseason. Kaepernick has been vocal in protesting police brutality.
---
9:30 a.m.
It's another sellout crowd at 84,000-seat Wembley Stadium, where the official London ''home'' team, the Jacksonville Jaguars, is hosting the Indianapolis Colts for the first of the NFL's 13 games Sunday.
Unlike American-staged games with big halftime shows, the British version focus its entertainment on the pregame, headlined by Robin Thicke performing his 2013 hit ''Blurred Lines.'' He was accompanied by a flaming video backdrop and a chorus line of Jaguars cheerleaders. Much of the crowd had a tough time seeing any of them, though, as field-level fireworks filled the stadium with sun-soaked smoke.
Taking the field for the coin flip were Jacksonville's honorary captains, former running back Fred Taylor and tight end Kyle Brady, and former Colts tight end Dallas Clark and linebacker Gary Brackett.
The award for most impressive entrance went to the Jaguars' London mascot, Union Jaxson, who landed on the 50-yard line by zip wire from the rooftop.
---
8:20 a.m.
Colts wide receiver Phillip Dorsett is active for Sunday's AFC South matchup with the Jacksonville Jaguars, the first of three NFL games being staged this season in London.
Dorsett had been listed as questionable with an ankle injury but will play for a Colts passing attack missing wideout Donte Moncrief. But quarterback Andrew Luck could face added pressure as the Colts confirmed that both starters on the right side of the line, guard Denzelle Good and tackle Joe Reitz, would not play due to back injuries.
The Jaguars will be without tight end Julius Thomas, scratched from the lineup with an elbow injury.
Colts inactives: WR Donte Moncrief, CB Darius Butler, RG Denzelle Good, RT Joe Reitz, C Jon Harrison, WR Devin Street, DT T.Y. McGill.
Jaguars inactives: TE Julius Thomas, QB Brandon Allen, CB Dwayne Gratz, DE Jared Odrick, LB Dan Skuta, G Chris Reed, TE Ben Koyack.
---
6:10 a.m.
This NFL Sunday is about 3 1/2 hours longer than usual thanks to an early start in London.
The Jaguars play the Colts at Wembley Stadium to begin a slate of 13 games Sunday in the fourth week of the season. Jacksonville coach Gus Bradley could be in danger of losing his job with a loss, given higher expectations for the Jags going into this season.
The Patriots play their last game without suspended quarterback Tom Brady, with a chance to move to 4-0 with a win against the Bills. Denver quarterback Trevor Siemian tries to follow up a strong road start last week with another against Tampa Bay, which has been inconsistent and is playing without top running back Doug Martin.
Among five late afternoon games, the Raiders visit Baltimore, one of the league's surprise teams so far this season.
Also playing Sunday: Tennessee at Houston, Detroit at Chicago, Carolina at Atlanta, Seattle at New York Jets, Cleveland at Washington, Los Angeles at Arizona, Dallas at San Francisco, New Orleans at San Diego and Kansas City at Pittsburgh.
---
AP NFL websites: http://pro32.ap.org and http://twitter.com/AP-NFL
---
---