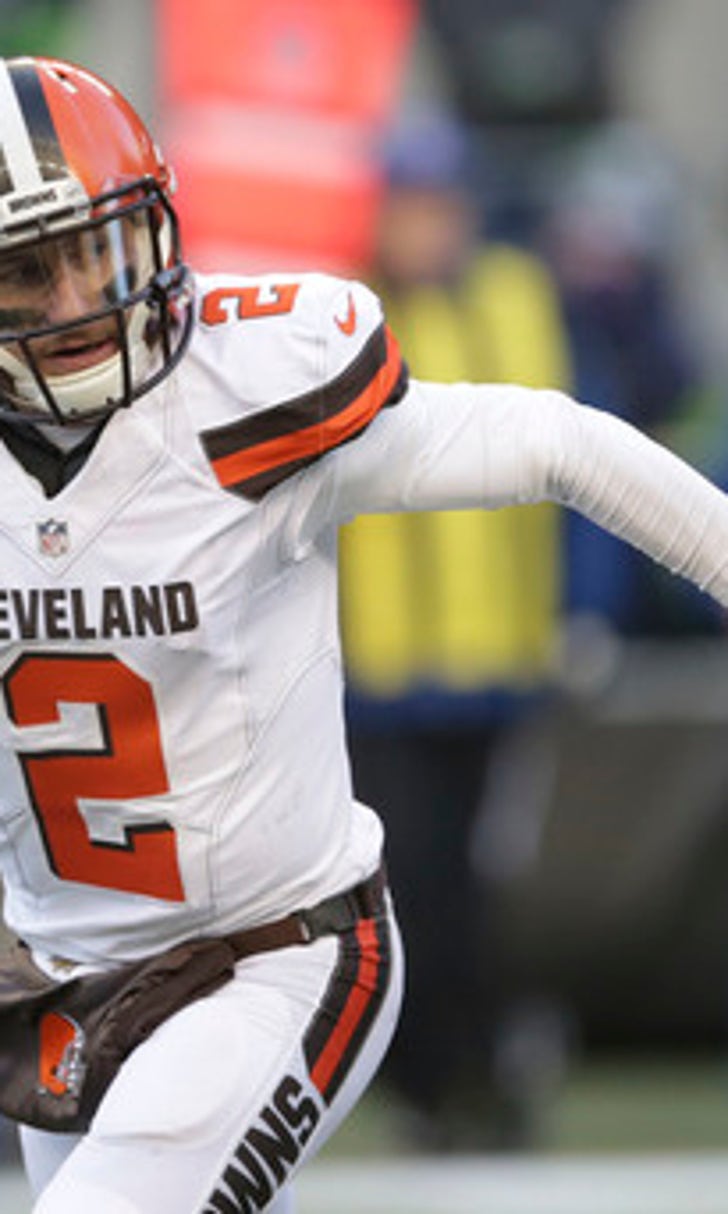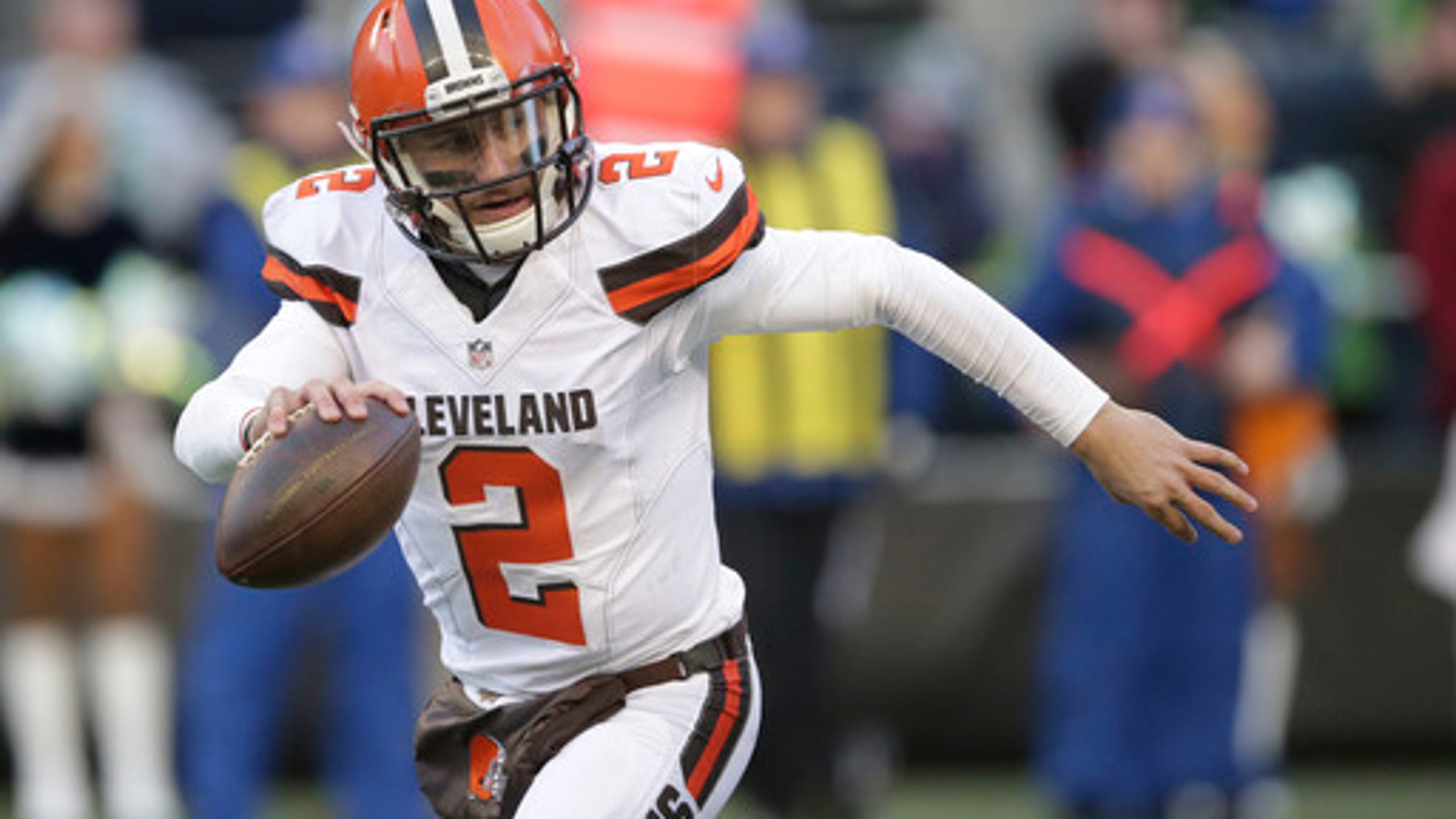 The Latest: Dallas police reopen Manziel assault probe
BY foxsports • February 5, 2016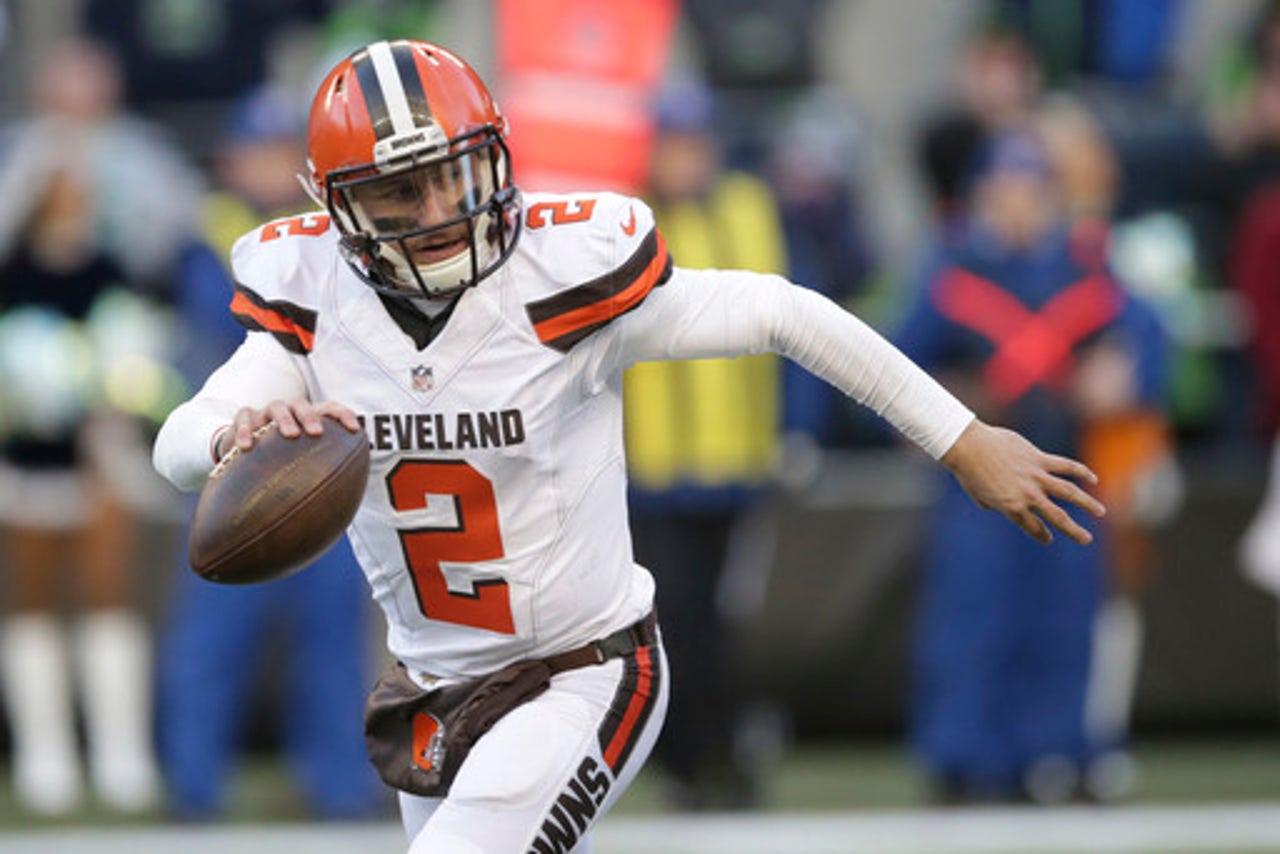 CLEVELAND (AP) The Latest on troubled quarterback Johnny Manziel (all times local):
---
9:40 p.m.
Dallas police are opening a criminal investigation into a reported assault by Johnny Manziel on his ex-girlfriend.
A day after saying their investigation was closed, police said in a statement Friday night that they received a complaint of a domestic violence assault that occurred Saturday. The statement listed the Cleveland Browns quarterback as the suspect and said detectives would investigate and determine whether criminal charges were warranted.
Colleen Crowley told Fort Worth police that Manziel was ''aggressive'' toward her after they were out with friends last weekend in Dallas. She said he struck her, including once in the left ear, before they drove back to Fort Worth and he was physical with her during the ride. Crowley said she later fled her apartment and ran to a neighbor's for help.
The Dallas police statement noted that ''as there are many emotional factors involved, it is not uncommon for a victim of domestic violence to question or delay reporting an assault.''
---
7:45 p.m.
Johnny Manziel's former girlfriend has gotten a protective order against the quarterback.
According to the order first obtained by television station WFAA, Manziel cannot see Colleen Crowley for two years.
The order says Manziel must stay at least 500 feet from Crowley's home and place of work, and owes $12,000 in legal fees.
The order was signed by district court Judge Mike Sinha on Wednesday.
Manziel was under police investigation for allegedly hitting Crowley last weekend. Police in Fort Worth and Dallas said Thursday their investigations are closed and Manziel won't face charges.
---
12:55 p.m.
Johnny Manziel's father says he fears for the quarterback's safety.
The troubled quarterback was under investigation by two police departments following allegations that he hit his former girlfriend last weekend in Texas.
His father, Paul Manziel, told The Dallas Morning News that he worried that without help, his son ''won't live to see his 24th birthday.''
He said the family has made two unsuccessful attempts in the past week to get the player into a rehab clinic.
Johnny Manziel entered the NFL with a party-boy reputation.
The 2012 Heisman Trophy winner spent 73 days last winter in a Pennsylvania treatment center specializing in care for alcohol and drug dependency.
Manziel will be released by the Cleveland Browns next month after two tumultuous seasons.
---
11:15 a.m.
Johnny Manziel's agent has dropped the quarterback following two police investigations in Texas last weekend.
Erik Burkhardt released a statement to media outlets Friday saying ''with deep regret'' he has ended the business relationship. Manziel will be released by the Cleveland Browns next month.
Burkhardt says he will remain supportive of the 23-year-old player. The agent adds that he and Manziel's family have gone to great lengths to outline steps to help him.
Manziel was under police investigation for allegedly hitting ex-girlfriend Colleen Crowley. She told police the Heisman Trophy winner struck her ''several times'' at a Dallas hotel and later when they drove back to her apartment in Fort Worth. The police departments in both cities said Thursday their investigations are closed.
Burkhardt isn't the first to end business ties with Manziel. Cavaliers star LeBron James' marketing agency ended its association with him last month.
---
AP NFL website: www.pro32.ap.org and www.twitter.com/AP-NFL
---
---