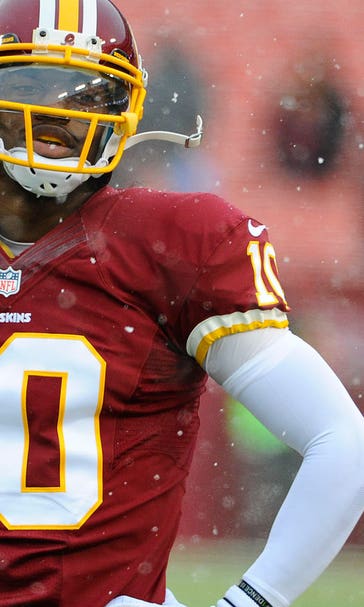 The Chiefs can win the trade deadline with this sneaky move
November 2, 2015

Like most seasons, the Kansas City Chiefs probably won't swing a deal when the NFL trade deadline approaches at 4 p.m. ET on Tuesday.
That isn't to say they should stay put. General manager John Dorsey can win the looming deadline with one simple move: Trading for Robert Griffin III.
Andy Reid would certainly welcome the move. He's been a head coach and quarterback whisperer to Donovan McNabb and Michael Vick. Griffin fits their mold.
With both Reid and starting QB Alex Smith and entrenched, they can afford to sit Griffin down without fear of radical change. That's the ideal scenario to get the former Heisman winner back on his feet and throwing.
He could be had at a low price if the Redskins truly believe in Kirk Cousins. Dorsey should take them up on any potential offer and pad the future of his franchise.
---
---