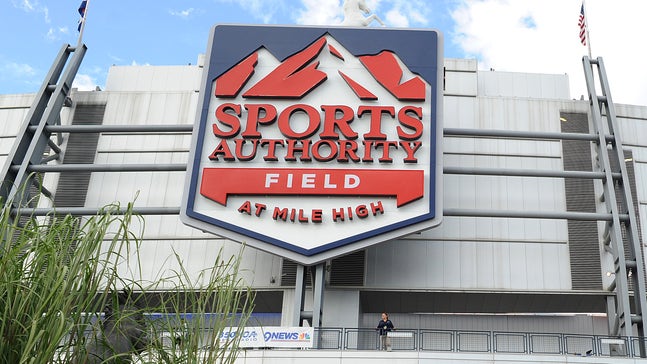 The Broncos will have suitors if they have to rename their stadium
Published
Mar. 17, 2016 11:07 a.m. ET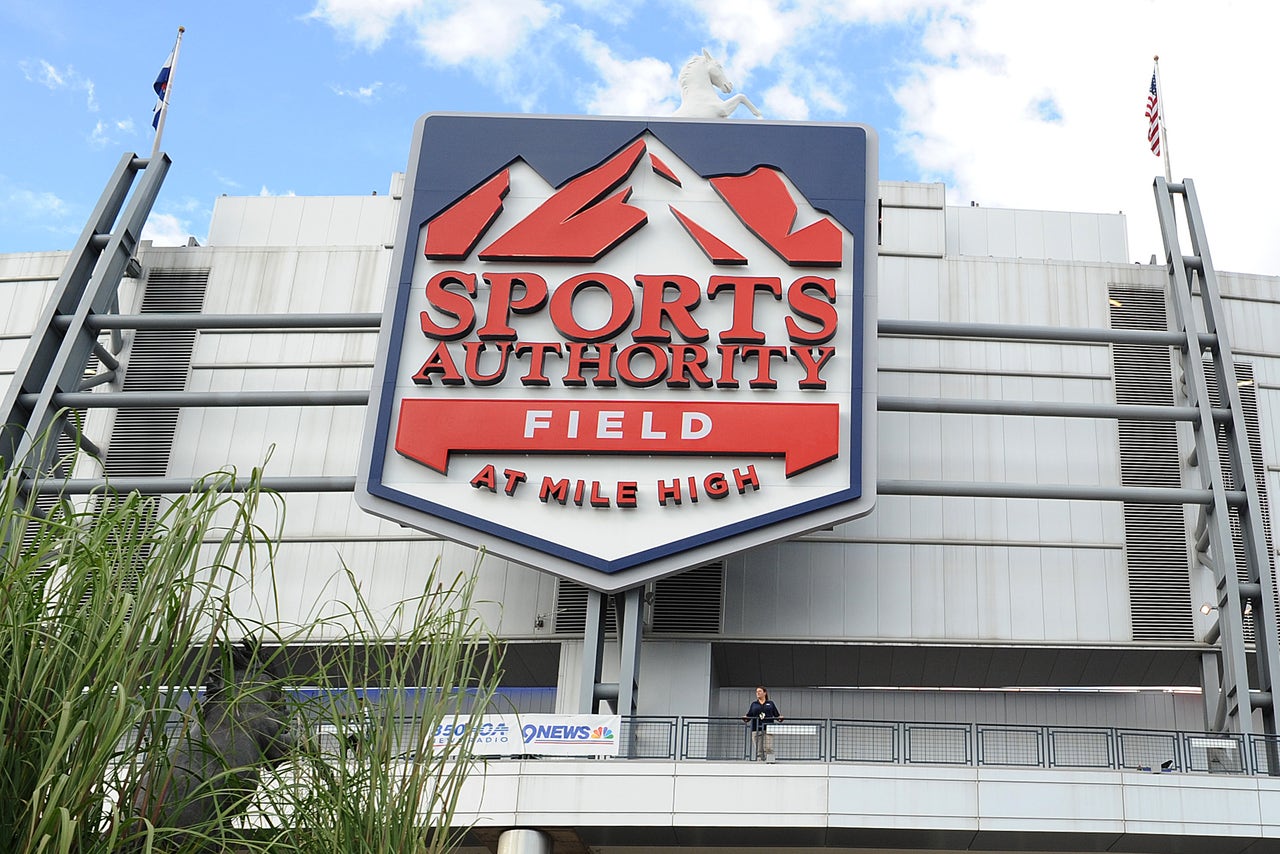 The Broncos will have suitors if they have to rename their stadium
Sporting goods chain Sports Authority is in bankruptcy reorganization, and sporting goods chain Sports Authority has its name on the side of the Super Bowl champion Denver Broncos' stadium.
Those two things don't seem to go together, even though the retailer has told the Broncos it still "values the asset," while it is closing about a third of its 464 stories and weighing whether it will reorganize and emerge from bankruptcy or sell itself off, according to The Denver Post.
One thing is for certain, though: If Sports Authority doesn't want to pick up the $3,601,890 annual payment due in August, the Broncos will be just fine. Via the Post:
Companies are already lining up, hoping to hang their banner on the Mile High City's home of the Super Bowl champion, said Mac Freeman, the Broncos' head of business development.

"If anyone does have any anxiety about it, we have already had some unsolicited calls inquiring about the deal," Freeman told Denver's Metropolitan Football Stadium District board on Wednesday. "This is not the worst time in the world for the state of the brand in this marketplace. I don't know if anyone ought to be widely concerned as far as the revenue that we count on from this deal at this point continuing on."

Sports Authority took over a 20-year naming rights contract from Invesco in 2011, and that deal runs through 2021. So while the beleaguered company mulls its future, just know that the Broncos -- if they have to --€" will have a much easier time replacing Sports Authority than they've had replacing recently retired quarterback Peyton Manning.
---
---