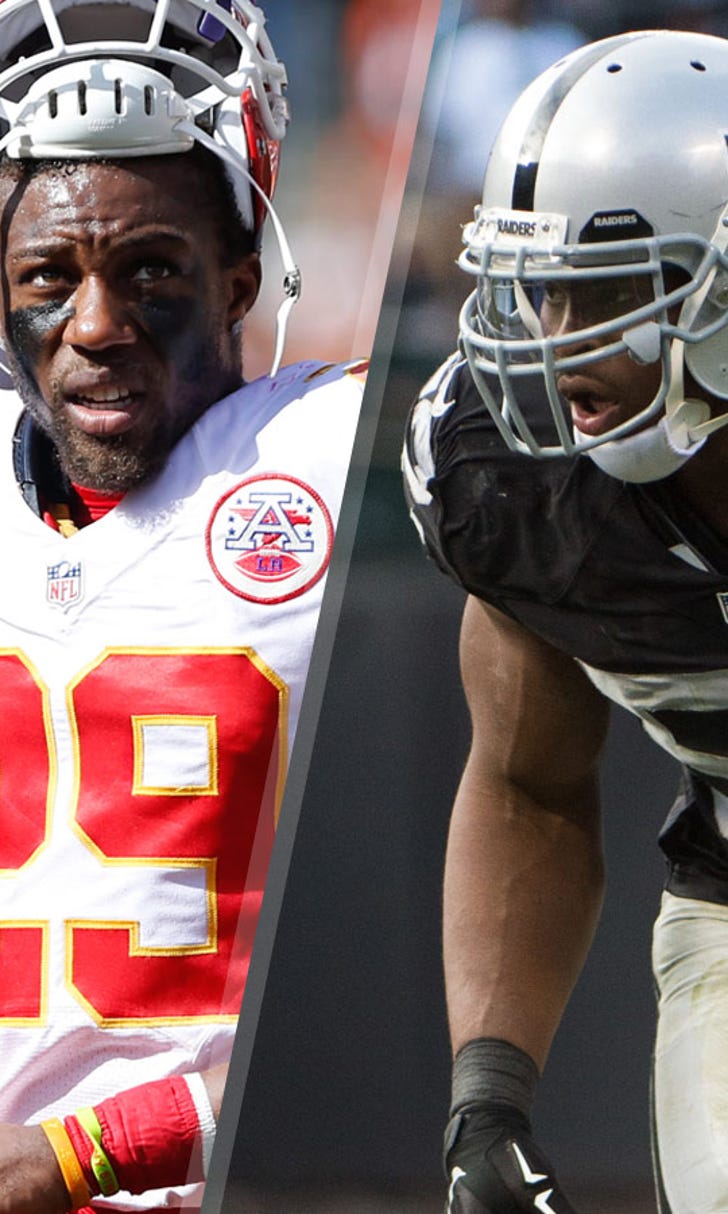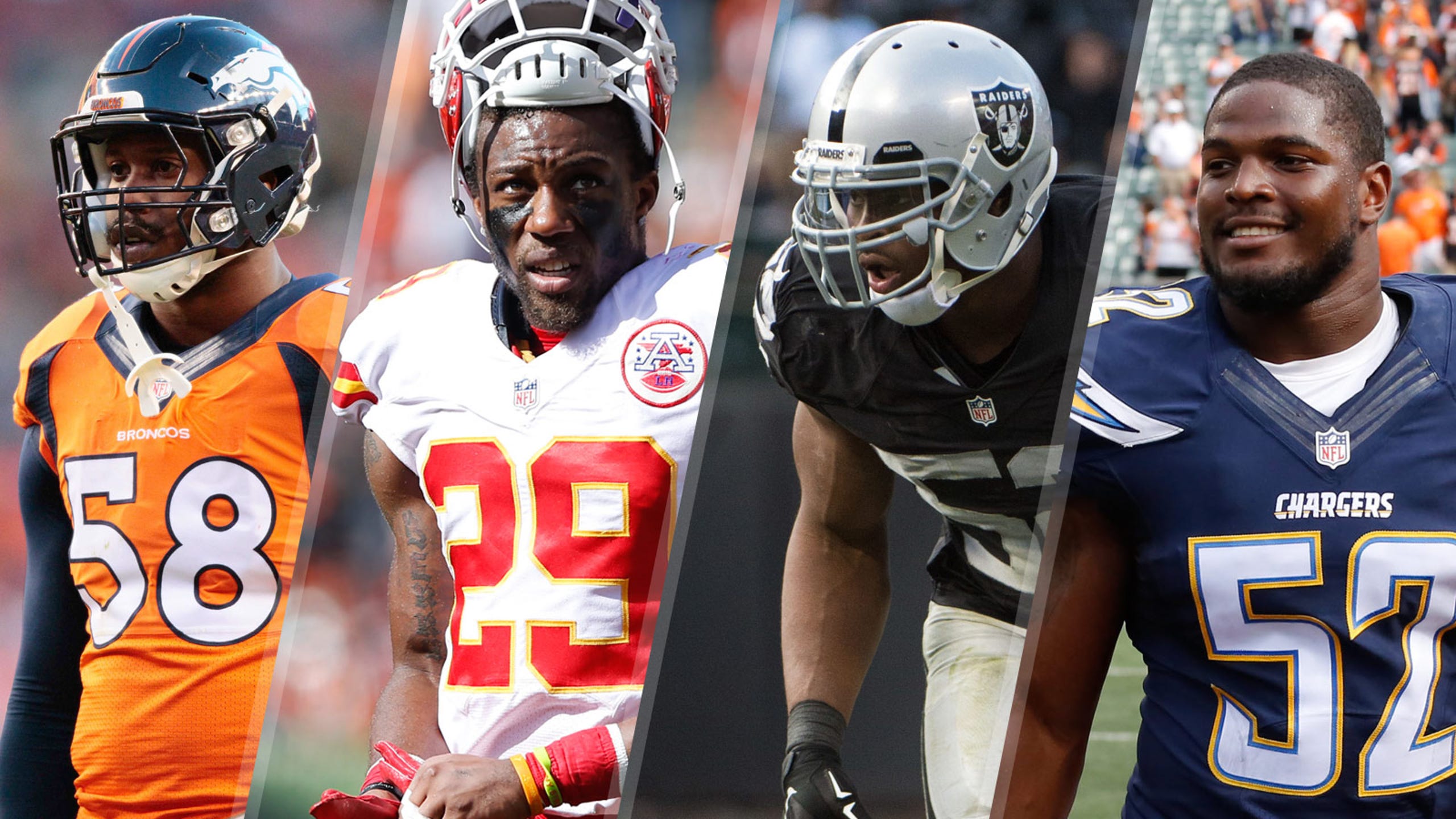 The 2015 All-AFC West Team (Defense)
BY foxsports • February 3, 2016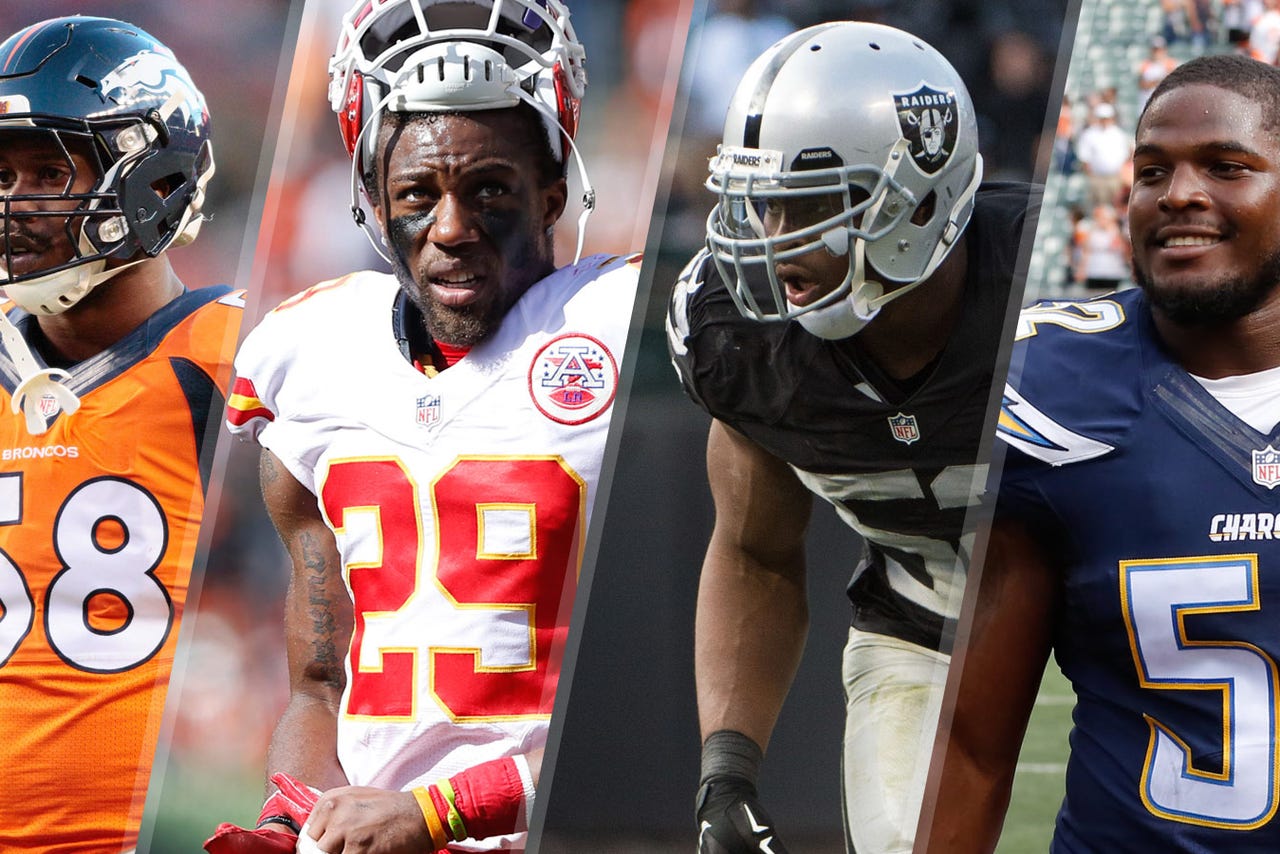 The AFC West sent two defensive-minded teams to the postseason in 2016.
So it's no surprise that the Denver Broncos and Kansas City Chiefs each have four defenders on our AFC West All-Defensive Team. And, save for a few historic performances, they could've sent more.
Here's the all-star cast -- with plenty to cheer about if you reside in Kansas City or root for the AFC's representative in Super Bowl 50:
Derek Wolfe, defensive end
Wolfe parlayed his anger from an early-season four-game suspension into a $36 million contract extension. How? By becoming the NFL's most improved lineman, that's how. He tallied at least half a sack in five of the Broncos' final six regular season games. And he's been a nightmare assignment to block this postseason.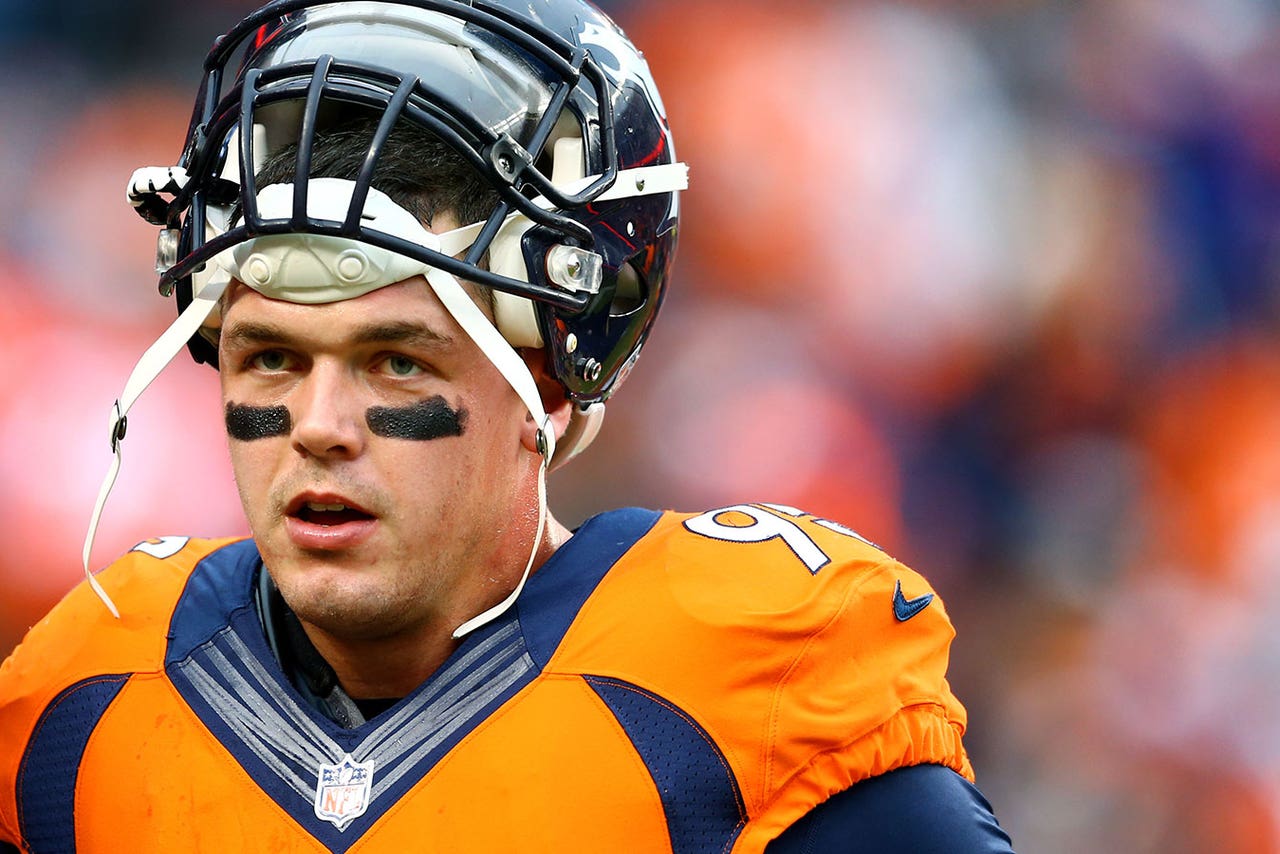 Dontari Poe, nose tackle
Don't judge Poe by stats and figures. The 346-pound monster is the NFL's best nose tackle because of what he does for his 10 other teammates. Consider that the Kansas City Chiefs were still fourth in sacks (47.0) despite down years from Justin Houston and Tamba Hali. That doesn't happen without Poe clogging up blockers in the middle of the field.
Malik Jackson, defensive end
Only J.J. Watt, Muhammad Wilkerson, and Fletcher Cox pressured quarterbacks more from a "five-technique" position than the Broncos' Jackson did, per Pro Football Focus. And none of those aforementioned stars tallied as many batted balls as Jackson's league-leading seven. Jackson was an absolute terror.
Von Miller, outside linebacker
Just re-watch Miller's AFC Championship Game film to understand why he makes the list. The Broncos' All-Pro repeatedly harassed Tom Brady (2 1/2 sacks), tallied seven tackles, and dropped back into blanket coverage on Rob Gronkowski for an interception. He'll be in line for Ndamukong Suh-type money this offseason.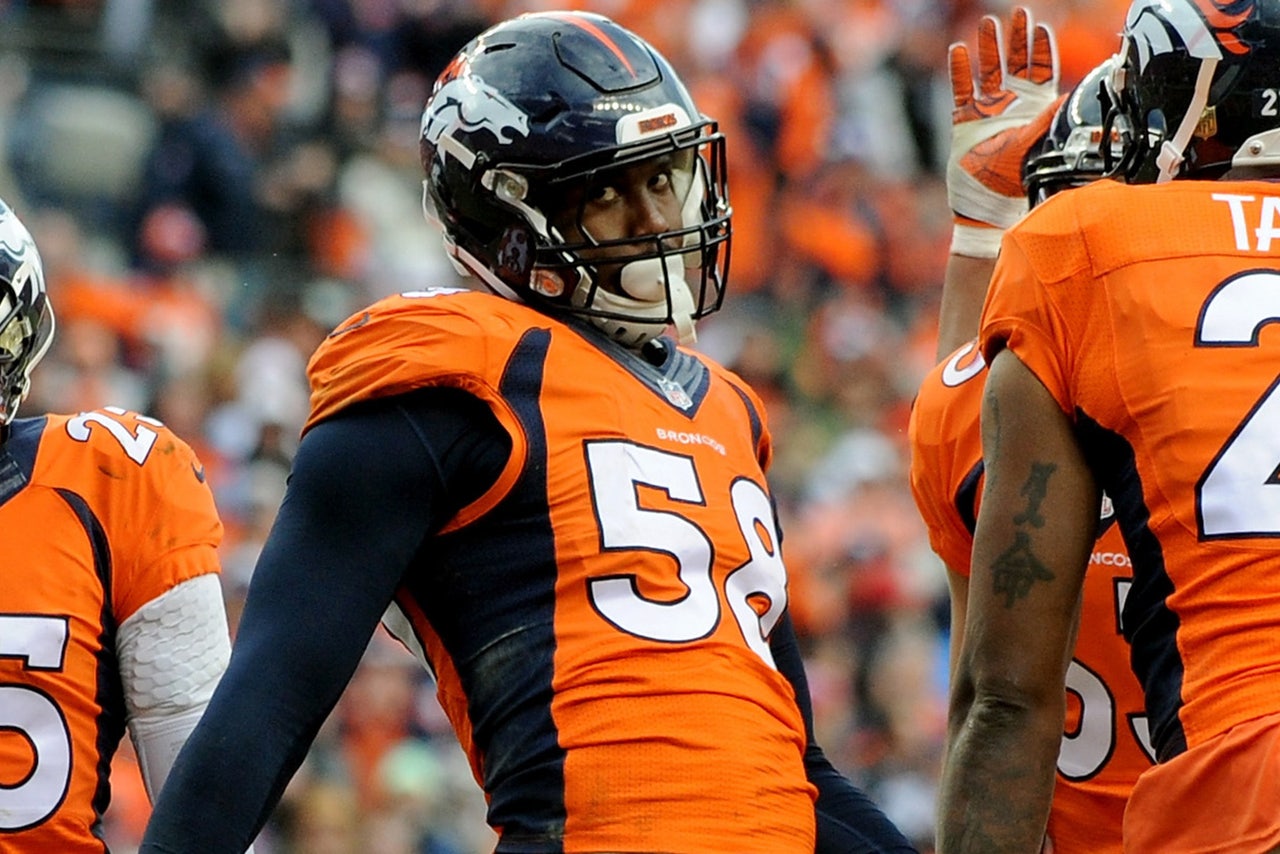 Derrick Johnson, inside linebacker
He turned 33 years old this season. He was coming off a devastating Achilles' tendon tear. And Derrick Johnson responded with another 100-tackle season and Pro Bowl berth. This past season might be his finest yet in the heart of the Kansas City Chiefs' defense.
Denzel Perryman, inside linebacker
Perryman is the sole Chargers representative on our list -- and perhaps, the sole reason for optimism on San Diego's defense. He led the team with 64 solo tackles despite starting only nine games. Plus, he paired well with incumbent Manti Te'o. You're looking at the next great linebacker from "The U."
Khalil Mack, outside linebacker
Defensive end or linebacker? It didn't matter to the Raiders' Mack, who turned in a 15-sack season from both positions in 2015 -- and became the first-ever NFLer to receive multiple All-Pro nods for it. Here's the scary part: Mack has only scratched the surface of what he can be in Silver and Black. The sack title might be his next fall.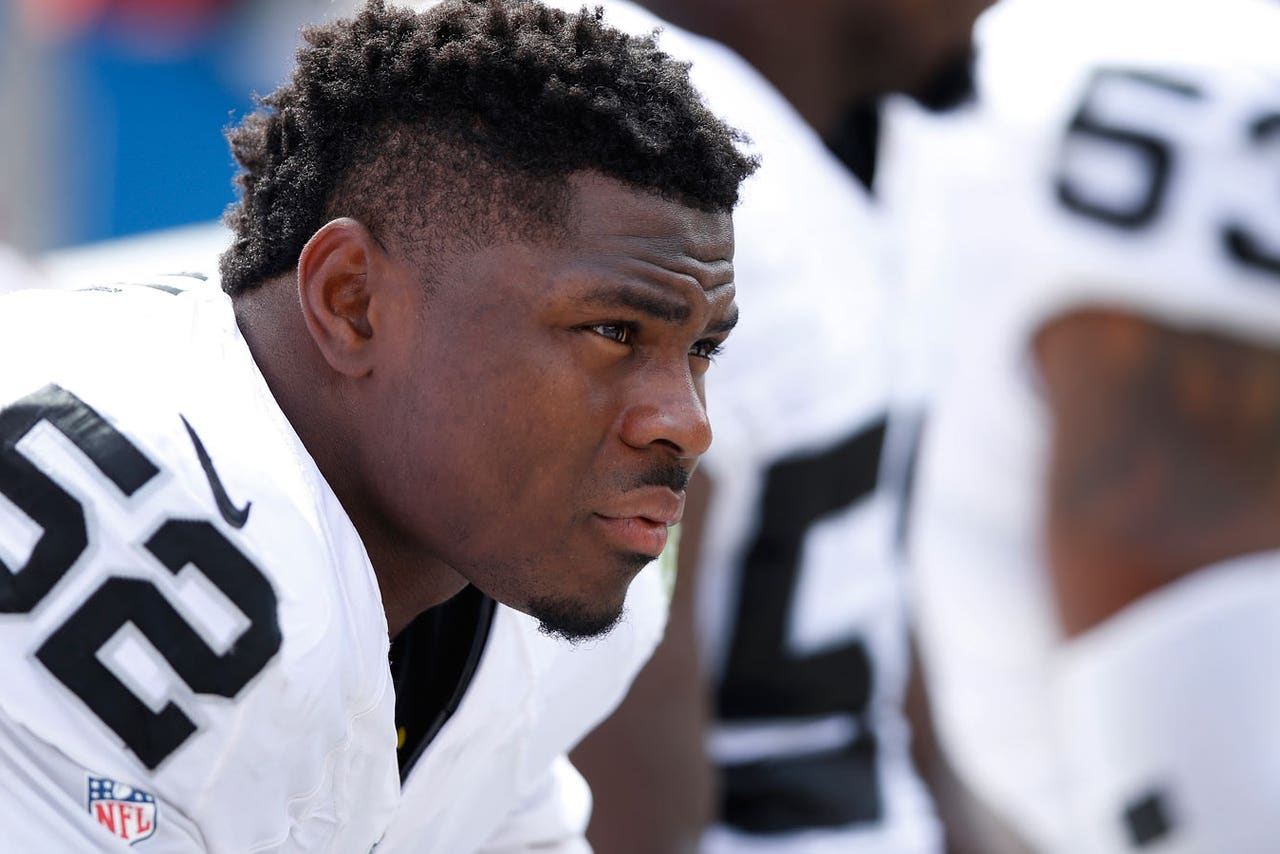 Marcus Peters, cornerback
Kansas City really did its homework on Peters and ended up with an A-plus. They turned a suspended, brash character risk out of Washington into a Pro Bowl cornerback in just 16 games. Now, the AFC West will have to steer clear of No. 22 for the foreseeable future -- or risk another eight-pick campaign.
Chris Harris Jr., cornerback
Denver's cornerstone cornerback went over two seasons without surrendering a single touchdown. Let that sink in. In today's pass-happy, flag-throwing NFL, no one could best Chris Harris Jr. in 36 games. Is there another lockdown corner you'd rather have right now?
Eric Berry, free safety
The star Chiefs safety beat cancer in less than seven months (and worked out during chemotherapy, too). Then, he suited back up in red and gold to beat receivers and tight ends on Sundays as if nothing happened. His 61-tackle, two-interception season is miraculous and awe-inspiring.
Charles Woodson, strong safety
Oakland's legendary No. 24 didn't really need to hang up his cleats. But there was nothing more for Charles Woodson to accomplish; he's the only player in NFL history with 50 career interceptions and 20 career sacks. And in 2015, his impressive five interceptions added to a total that'll put him fifth on the all-time list (65). What a career.
---
---