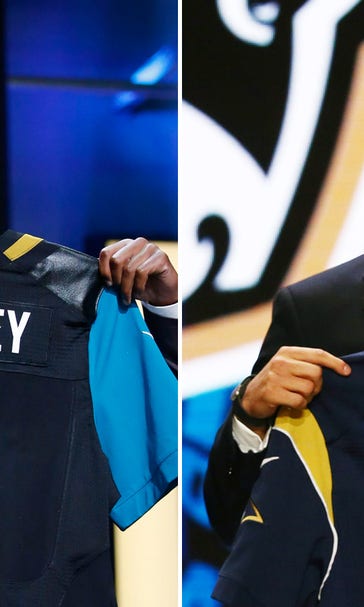 The 10 best NFL rookies for 2016
May 5, 2016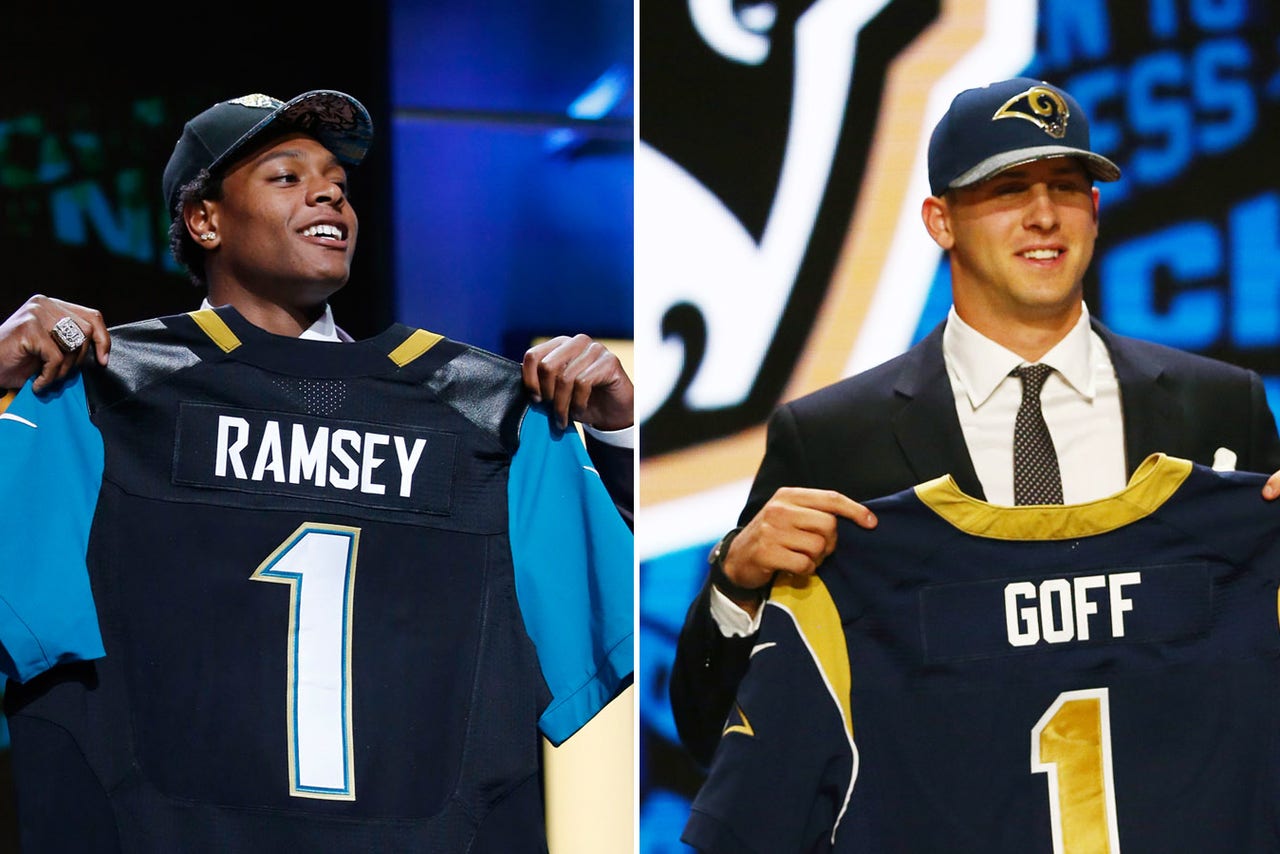 We're still four months away from the start of the NFL regular season, but it's beginning to feel more and more like football season with the draft in the books. Rosters are starting to take shape with rookie minicamps taking place across the league this weekend. 
Not every rookie will start from Day 1, but there are plenty that will -- and a handful that are sure to stand out above the rest in 2016. Here are the 10 best rookies for next season, in no particular order.
Arguably the best defensive player in the draft, and possibly the best overall player, fell to the Jaguars at No. 5. Whether he plays outside cornerback or safety, Ramsey is going to make an immediate impact and be one of the best defenders on the team. Even if he doesn't rack up big interception numbers (just three in college), his do-it-all ability will elevate the Jaguars' defense in Week 1. Ramsey is a favorite to win Defensive Rookie of the Year, and he likely will if he records four-plus interceptions.
The runaway favorite to be the best offensive rookie in the league, Elliott is going to thrive behind the Cowboys' offensive line. Had he been drafted by a team like the Dolphins, his stock may not be so high for his first year, but Dallas' offense changes that. The over/under for rushing yards by Elliott is set at 900 right now, and it's very likely he eclipses that number. He's a perfect scheme fit in Dallas and will assume the role DeMarco Murray left after rushing for more than 1,800 yards in 2014. The sky is the limit for Elliott.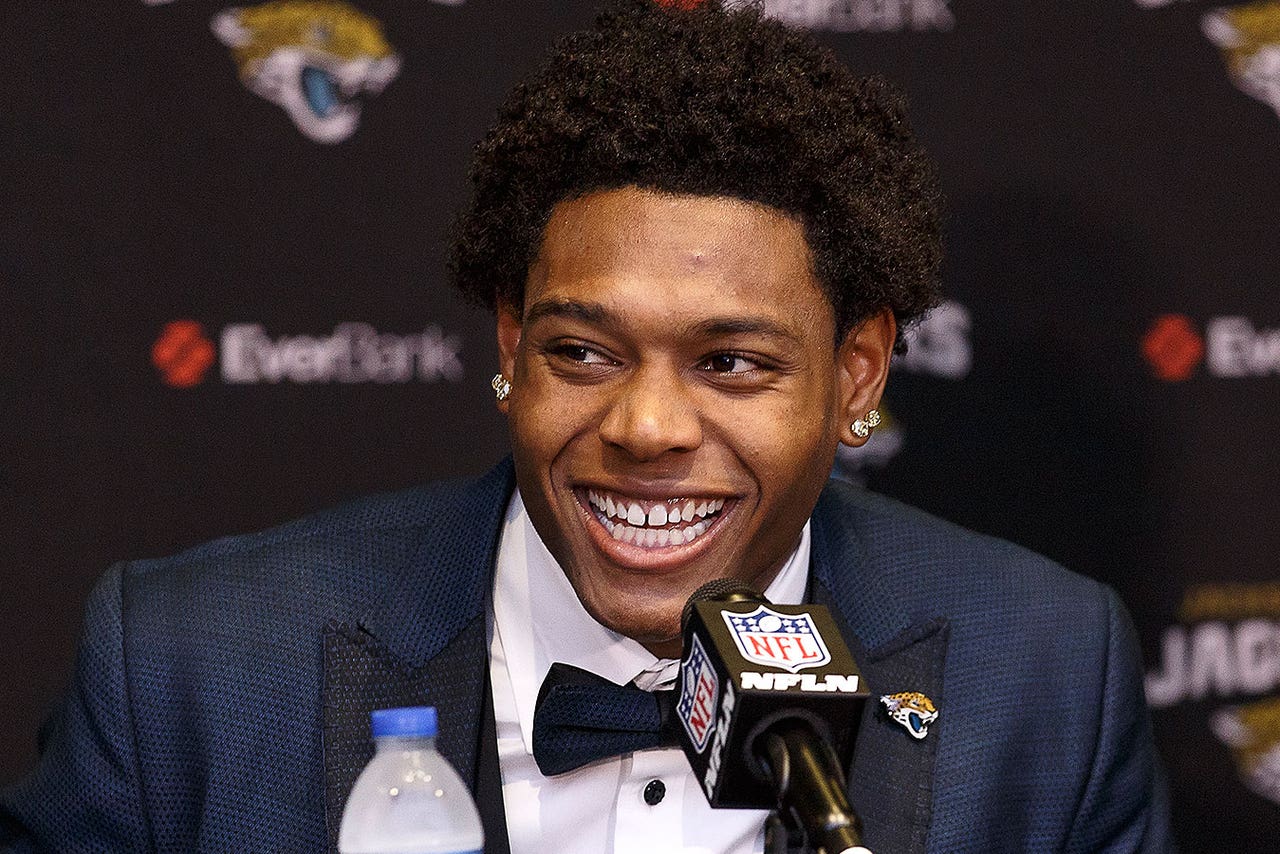 Bosa flew somewhat under the radar in the weeks leading up to the draft as he's not viewed as a dominant pass rusher. Instead, he's a versatile defender that can line up anywhere across the Chargers' defensive line. His numbers at the end of the season won't be eye-popping and he won't record 10-plus sacks, but he's a stout run defender. Winning Defensive Rookie of the Year will be a challenge because it's a numbers-based award, but Bosa's impact will certainly be felt in Year 1 with the Chargers. 
Had it not been for his draft-day free fall, Tunsil would have gone in the top 10. He's the best offensive lineman in this class and immediately makes the Dolphins' line much better -- even if he starts at right tackle. Like Bosa, Tunsil won't win any awards because he won't have numbers to warrant it over a guy like Elliott, but at the end of the season, he'll be considered a "steal" at 13th overall. 
Goff is going to play in 2016. Whether it's in Week 1 or Week 8, he's going to get on the field in his first season. The Rams have been mum and noncommittal on when Goff will make his debut, but they didn't trade up from 15 to have him sit for the entire season. When Goff does start, he's going to have his hiccups, but the Rams are set up to give him success early. He has the ability to hand the ball off to Todd Gurley to take pressure off himself, and his pinpoint accuracy bodes well for the receiving corps. If he plays in at least 12 games, he should put up 20-plus touchdowns. 
Joseph was somewhat of a surprise pick at 14th overall, but it was a terrific one by the Raiders. The former West Virginia safety has the potential to be a Bob Sanders-type player on Oakland's defense, boasting incredible range and hitting ability. A knee injury could keep him out of offseason activities, but he expects to be ready for training camp. It won't take long for Joseph to find himself on highlight reels week in and week out with crushing hits and ultra-athletic plays. So long as he stays healthy, Joseph has a good shot at being the best rookie in 2016.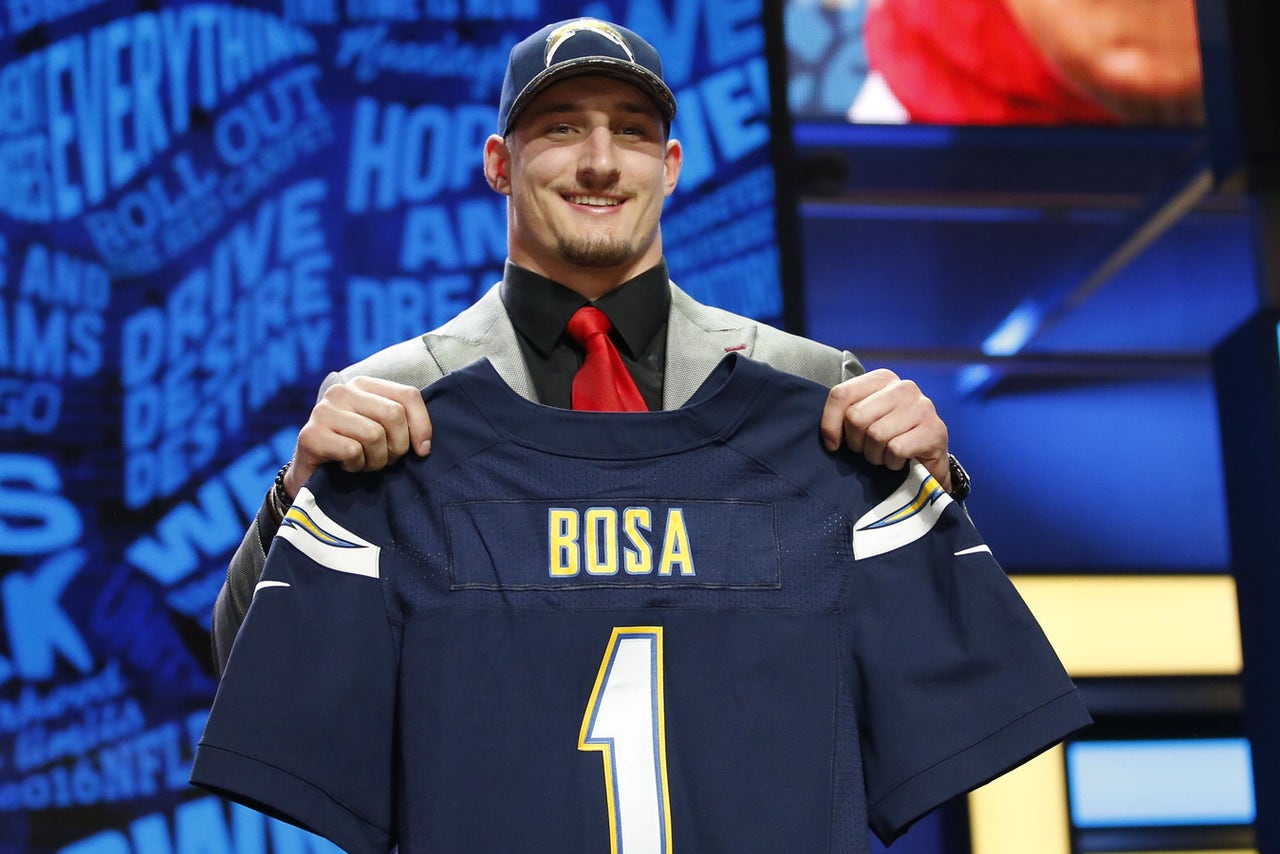 This is more about fit than the player himself. Ragland was tremendous at Alabama and continues the Crimson Tide's run of producing NFL linebackers, but he has his limitations. He's more of a run-stopping backer without ideal range, but he's going to thrive in Rex Ryan's defensive scheme. He compares favorably to David Harris of the Jets, who was a great linebacker for Ryan in New York. Ragland won't be handed the starting middle linebacker job right away, but he'll earn it in camp and rack up more than 100 tackles as a rookie.
Treadwell wasn't the first wideout off the board, but he'll be the best rookie at the position in 2016. Teddy Bridgewater hasn't had a big possession receive to throw to, but he's going to love having Treadwell in Minnesota. Because he's not the most explosive athlete, Treadwell probably won't put up more than 1,000 receiving yards. However, his presence in the red zone is something that will get everyone's attention. The Vikings had just six receiving touchdowns by wideouts last season, and it wouldn't be surprising to see Treadwell eclipse that number on his own in 2016. Bridgewater just has to trust him when taking shots with jump balls down the field.
No defensive back in the draft boasts better ball skills than Jackson. As a senior, he picked off five passes, returning two for touchdowns. Yet, what's more impressive is that he had a total of 28 passes defensed in 2015 -- the most in the nation. With the Bengals' attacking defense and stout defensive line, opposing quarterbacks will be forced to make throws with defenders in their face. Thus, there will be plenty of jump-ball opportunities for Jackson, which will lead to a boatload of interceptions. Keep an eye on Jackson as he could wind up with more picks than any rookie next season.
Dodd's Clemson teammate, Shaq Lawson, got most of the attention leading up to the draft, but the Titans got a steal in the second round with Dodd. He played his best games down the stretch, recording 7 1/2 sacks in the final five games, including three in the National Championship game against Alabama. In addition to being a great pass rusher, Dodd is instinctive against the run, which the Titans will need against the likes of Jacksonville and Houston's rushing attacks.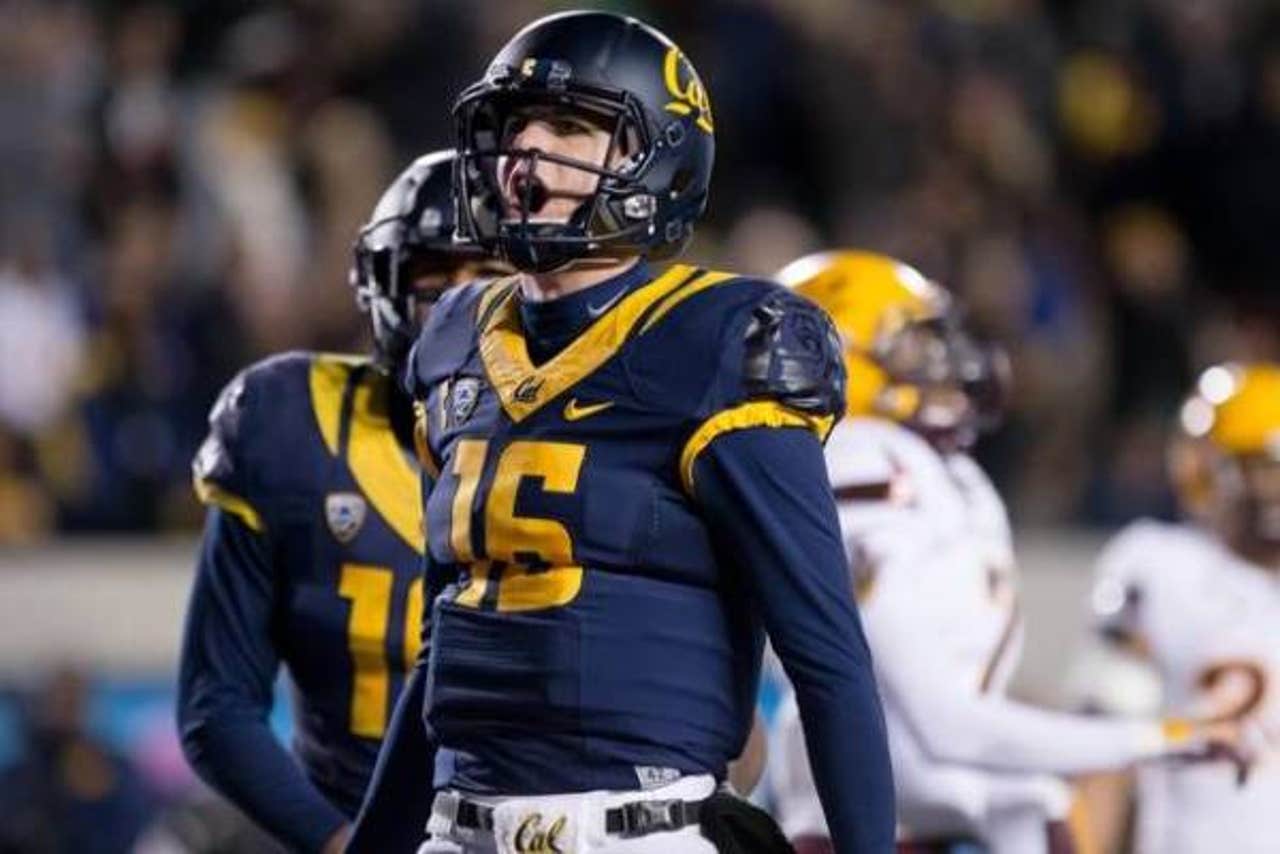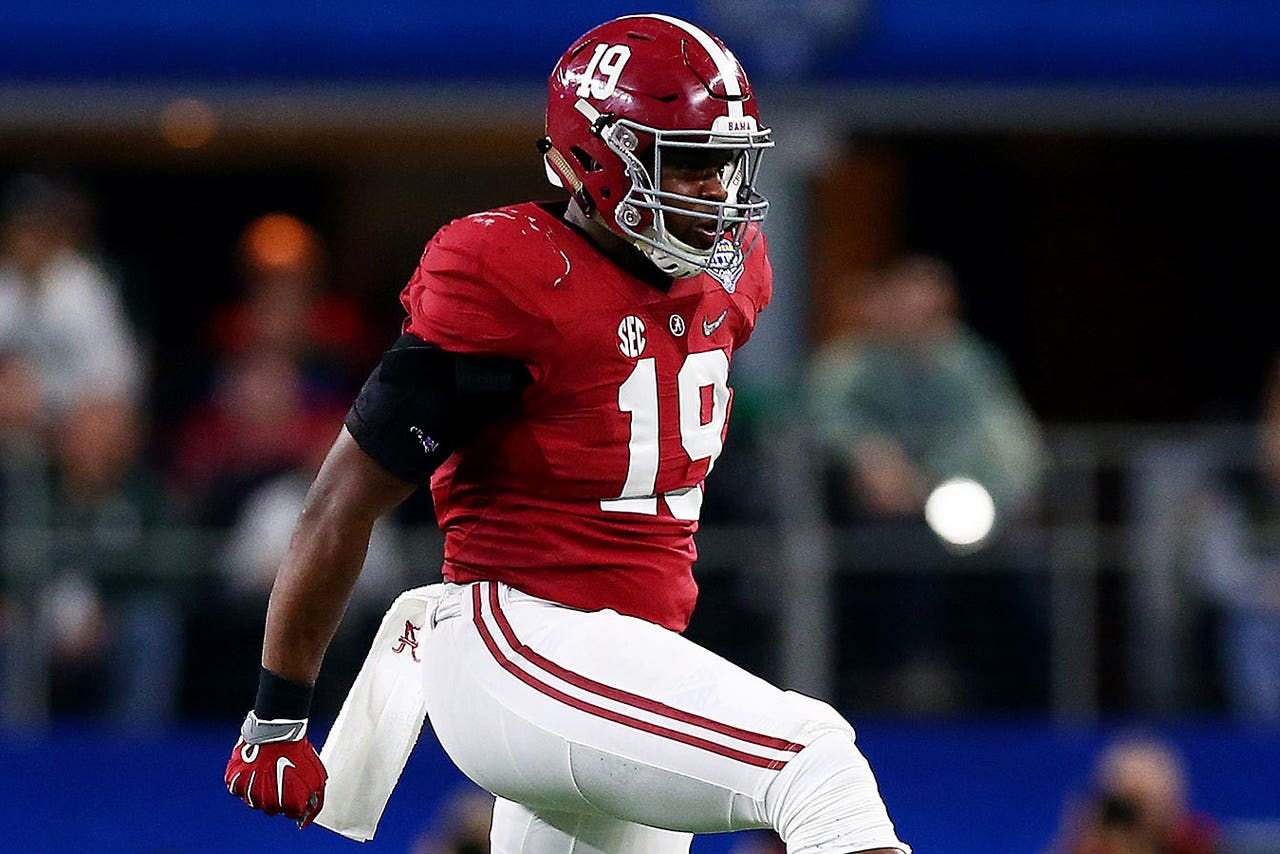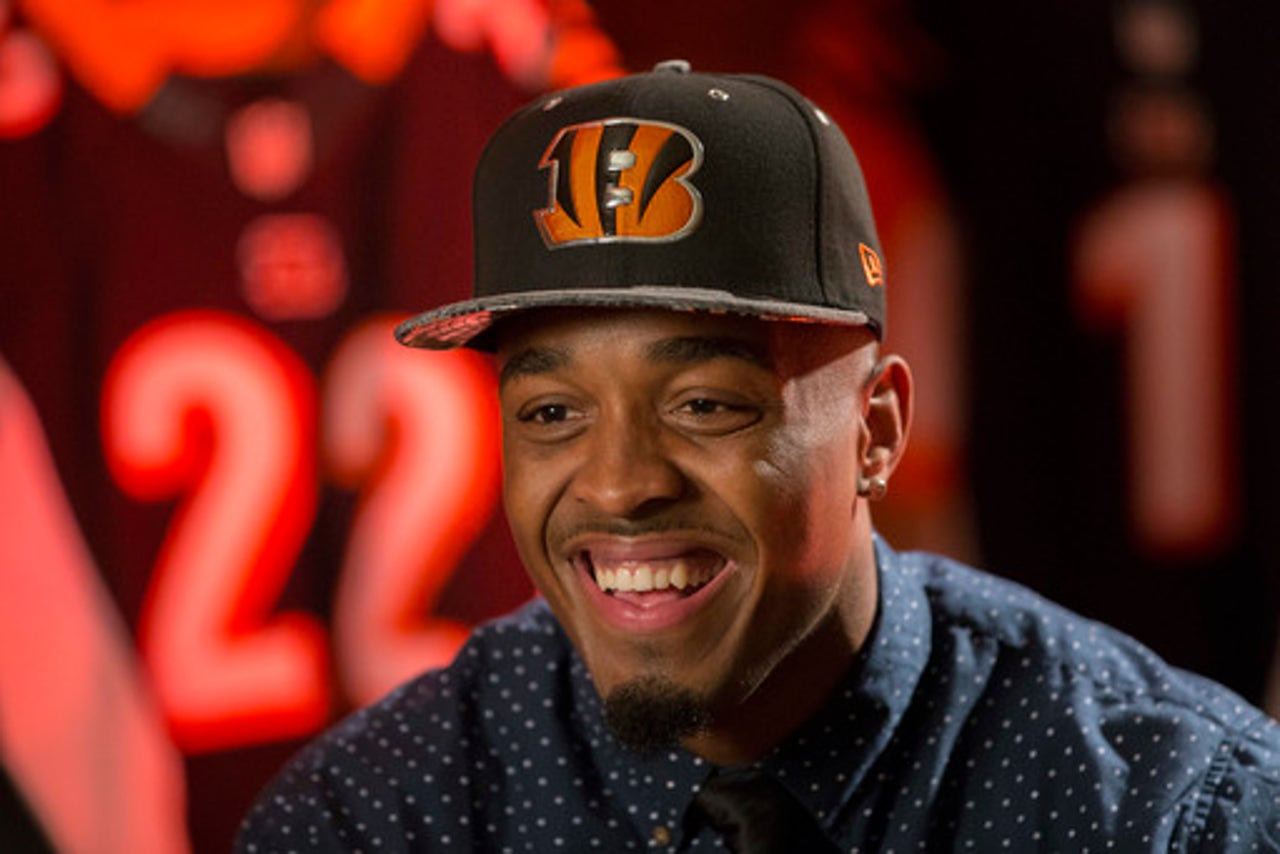 ---
---