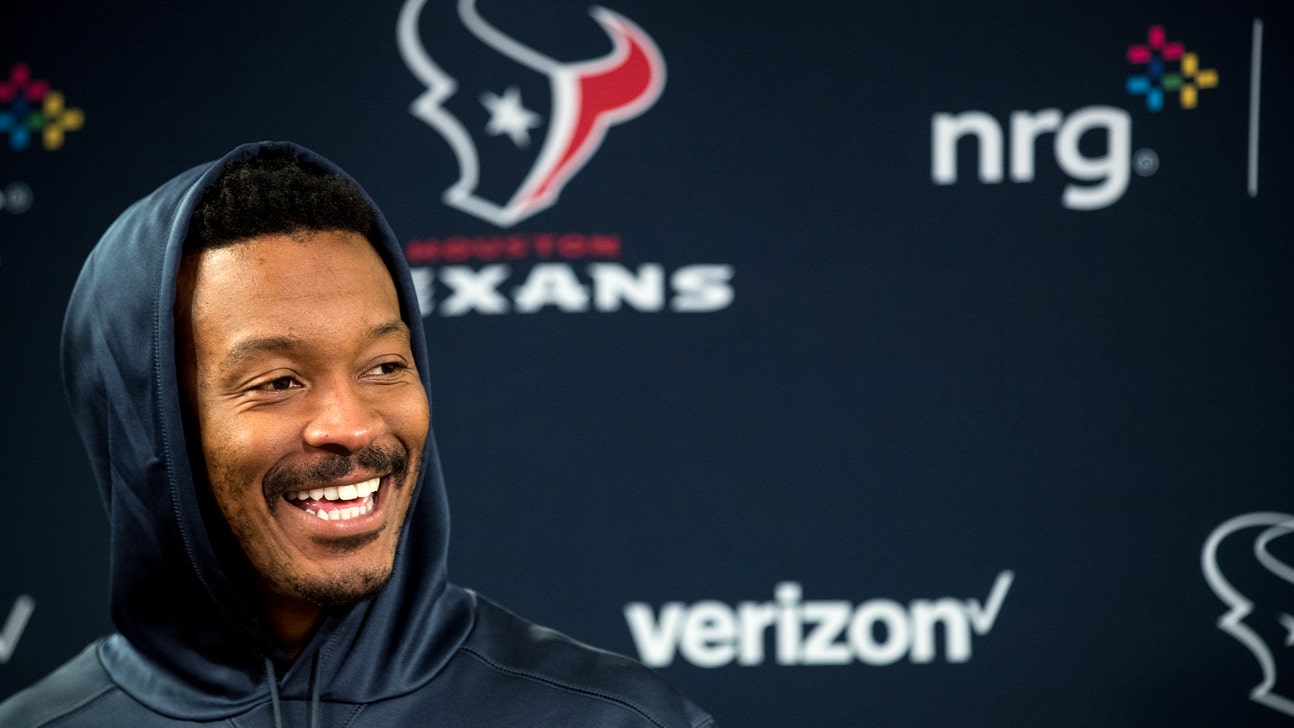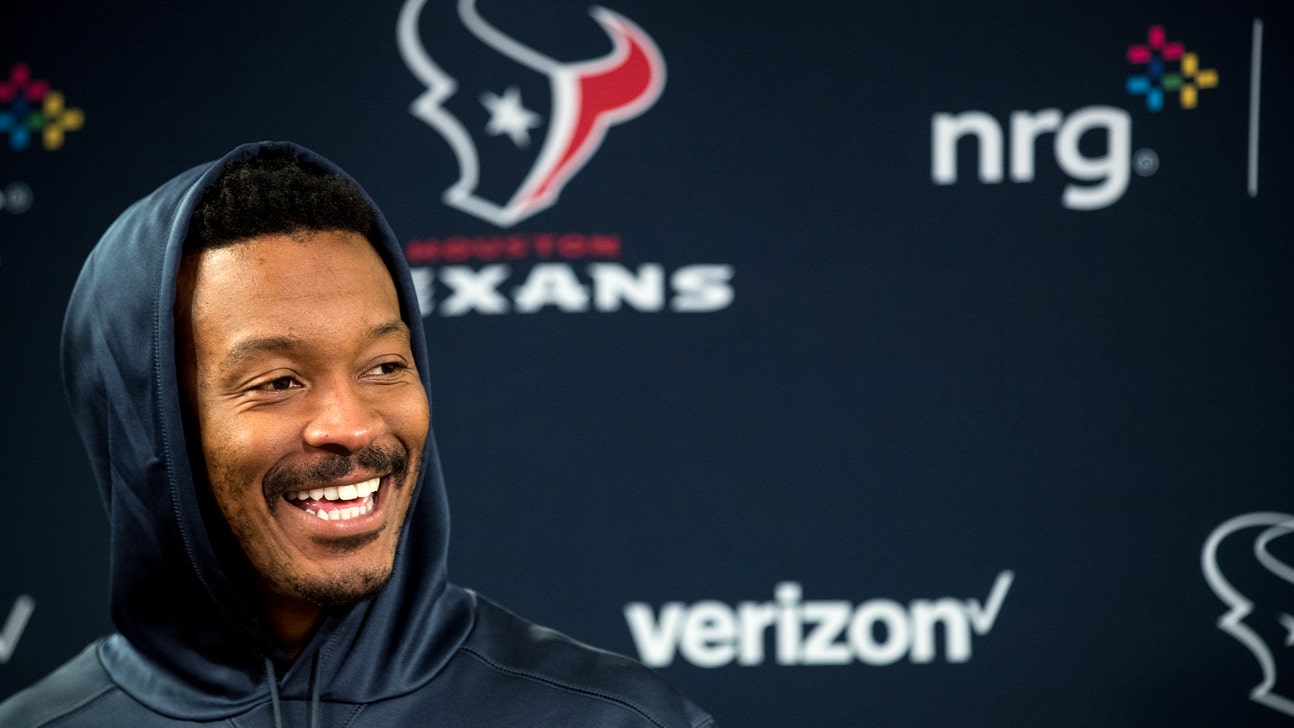 Texans' Thomas makes quick return trip to Denver
Updated
Mar. 4, 2020 12:21 p.m. ET
DENVER (AP) — The Denver Broncos may have lost a respected voice when they traded former captain Demaryius Thomas to the Houston Texans on Tuesday, but they certainly didn't lose any of their gift of gab.
"I don't flinch from situations like this," declared rookie receiver Courtland Sutton , whose emergence as a big-play threat made the 30-year-old Thomas more valuable to general manager John Elway as trade bait than a tutor.
Broncos cornerback Chris Harris Jr., who credited Thomas with helping to make him the superstar he's become, will spend Sunday trying to snarl DeAndre Hopkins when the Broncos (3-5) host the Texans (5-3) in Thomas' hurried homecoming.
If Harris finds himself covering Thomas, who's replacing Will Fuller (ACL) in the Texans' lineup, the advantage goes to ...
"Oh, me," Harris said matter-of-factly.
Why's that?
"I'm that good."
The same can't be said for the Broncos overall.
They've lost five of six despite a backfield that's the best in the business, averaging an NFL-high 5.3 yards per carry but just 18th in rush attempts per game.
Offensive coordinator Bill Musgrave is doing what Mike McCoy did in Denver before getting fired last year: spreading out the offensive formations despite a good ground game and left tackle Garett Bolles' holding habit.
Case Keenum has been sacked 22 times, 20 of which have come with him in the shotgun, to go with a league-high 10 interceptions.
Defensively, the Broncos have been stumped by cornerback Bradley Roby's slide after his promotion from nickel back following the trade of Aqib Talib. In a contract year, they expected him to flourish as a starter. Instead, he's been giving his man too much cushion or getting fooled by quarterbacks burning him for big plays.
Middling drafts prior to this year's crescendo has left coach Vance Joseph (8-16) without the option of benching Bolles or Roby, although cornerback Tramaine Brock's return from a pulled hamstring and solid play over the past two weeks could foretell a return to some nickel back snaps for Roby.
Elway insists the Broncos can turn things around over the second half and avoid the franchise's first back-to-back losing seasons since 1971-72.
If not, Joseph could be out of a job.
Texans coach Bill O'Brien was feeling the heat himself before J.J. Watt and DeShaun Watson rounded into form, leading Houston on a five-game winning streak, something only four other teams in the Super Bowl era have done after starting 0-3.
The Texans were devastated last week when receiver Will Fuller (32 catches, 503 yards, 4 TDs) tore an ACL, ending his season.
Enter Thomas (36 catches, 402 yards, three TDs) .
"It's going to be great" having Thomas alongside Hopkins, Watson said. "Nothing really should stop the train. D.T.'s a veteran guy that can do a lot of different things and he's played a lot football. So it's a great opportunity for all of us to get on the same page and continue to put a lot yards in the air and put a lot points on the board."
Other subplots Sunday when Thomas returns to Denver for his first look at the visitor's locker room and gets a peek at the "Thank you" banner being added to his 10-story-high image on the north side of Mile High Stadium:
KEENUM-O'BRIEN
Keenum and O'Brien are mutual admirers, but they have a different view of their brief time together in Houston.
In his book, Keenum wrote that when the Texans signed Ryan Mallet and cut him, "Coach O'Brien looked right at me and told me I'd never be more than a third-string quarterback in the NFL."
Not so, said O'Brien.
"In all my years of coaching, I've never said anything like that to any player," O'Brien said, adding, "I have a great, great amount of respect for Case Keenum."
Keenum didn't back down, saying he "outlined it in my book," but he did return the praise.
"I've got so much respect for Coach O'Brien. I learned so much ball from him, just how to study defenses, what type of leverages and coverages, just dissecting defenses. He taught me so much ball," Keenum said.
"Whatever it was that was said motivated me. Every coach I've ever had, they've gotten me to where I am now. I've got the utmost respect for him and the whole Texans organization."
WATT A COMEBACK
Watt has shaken off two years of injuries to return to superstardom with eight sacks, 10 tackles for loss, 13 quarterback hits and four forced fumbles. He's started all eight games this season after playing in just eight games combined over the previous two seasons because of a bad back and a broken leg.
"I can't sit here and get too mad at people who thought I might be washed up or thought I might be done because I was sitting in that same boat when I was sitting at home with a cast on my leg and not being able to walk, thinking, 'Man, will I be the same again?'" Watt said.
"I still don't think I'm there yet. I still think I'm working and trying to get back there, but it's been fun to play, it's been fun to win, it's been fun to just go out there and make some plays."
YOUTH SERVED
Sutton isn't the only Broncos rookie making a huge impact. Edge rusher Bradley Chubb , the No. 5 overall pick in the draft, leads all rookies with seven sacks and is won Defensive Rookie of the Month honors for October. Undrafted running back Phillip Lindsay leads all rookies with 531 yards rushing.
---
---