National Football League
National Football League
Texans struggling, Jets thriving late in games
Published
Nov. 21, 2010 5:03 a.m. ET

The New York Jets are ready to get back to playing four quarters of football instead of five.
Not that working a little extra has been a bad thing for them. They became the first team to win consecutive overtime games on the road last week, but all of the anxiety is starting to wear on everyone's nerves.
''I don't know if anybody in my family has any nails left,'' quarterback Mark Sanchez said, ''or any cuticles.''
It's been that kind of tense stretch for the Jets, who won at Cleveland last Sunday 26-20 with 16 seconds left in OT, a week after pulling out a 23-20 overtime victory at Detroit. At 7-2, they're tied for the best record in the NFL - and some might say they've gotten a few lucky breaks along the way. That's not something the Jets take too kindly to.
''I don't really respond to that kind of talk,'' defensive tackle Sione Pouha said. ''Last time I checked, we still have to go out there and play the game no matter what.''
After starting 5-0 on the road, the Jets are home Sunday to host the Houston Texans (4-5) with an eye on improving their 2-2 mark at the New Meadowlands Stadium.
''You never want anybody coming to your hometown and taking a victory,'' wide receiver Santonio Holmes said. ''That's probably going to be our biggest focus, is not letting anybody else come in here and beat us.''
Not even hard-luck Houston, which has had some rough losses the past two weeks.
''Life throws you curveballs and it's just about how you hit 'em,'' Texans running back Arian Foster said. ''You keep on moving. You've just got to keep working and not get too pessimistic, because that just makes it worse.''
The Texans are trying to bounce back from a stunning 31-24 loss at Jacksonville in which Mike Thomas caught a 50-yard touchdown pass off a ball defensive back Glover Quin tried to bat down, but ended up hitting into Thomas' hands as time expired.
''It's going to be difficult to put that type of loss behind you, but you've got to,'' defensive end Antonio Smith said. ''You can't dwell on it. You can't sit and lick your wounds. You've got to move on.''
That was exactly the message coach Gary Kubiak delivered to his team.
''We need to get rid of last week and that last play of the game,'' Kubiak said. ''And the only way we can get rid of that is to be honest with yourself and work ... and get ready to go the next week and that's what we're trying to do.''
Two weeks ago, Houston fell to San Diego 29-23 in another agonizing loss. The Texans were driving and at the Chargers 28 late in the fourth quarter when Paul Oliver intercepted a pass that was tipped by Andre Johnson. The play was reviewed, but the call was upheld and the Chargers went on to win.
''Well, it's very frustrating,'' Kubiak said of the team's 4-5 start. ''I think I've said this all along: There have been some issues. But that's not an excuse for not improving.''
So, Kubiak has been more demanding of his team, insisting on fewer errors in practice.
''Everyone can say he's cracking down or becoming more strict or whatever, but he can't go out and play the games for us,'' Johnson said. ''If we don't take the responsibility amongst ourselves to go out and get the job done, then some of the guys who are here maybe don't need to be here. That's pretty much it.''
On top of everything else the Texans have been dealing with, starting quarterback Matt Schaub was hospitalized for a night earlier in the week with an injury to the bursa sac in his right knee. He was released Thursday and is expected to start - unless he has a setback.
''Hearing about Matt, it just kind of makes you think, 'Man, when are we going to catch a break?''' Johnson said.
The Jets certainly don't want it to be this Sunday. After all, New York has won all four of its previous meetings with Houston, including last year's opener in which Sanchez made his regular-season debut.
''I'm glad that game didn't go into overtime because I don't know what I would have done last year,'' Sanchez said.
It never came close to an extra period as the Jets cruised to a 24-7 victory in Houston. Sanchez has improved since that game, becoming more of a playmaker and leader. His 891 yards passing in the last three games lead the NFL during that span, and he'll be going up against the league's lowest-ranked pass defense on Sunday.
''I'm happy with the way our team is coming together,'' Sanchez said. ''It seems like we're coming together at the right time and we're ready to make this final push and now it's just a matter of making that extra step.''
New York knows it won't be easy, not with the game against Houston on Sunday and another home game four days later against Cincinnati on Thanksgiving. The Jets' defense will have a tough task against the Texans, whose offense ranks sixth overall and boast the league's leading rusher in Foster.
The Jets ranked No. 1 in overall defense a year ago, and are fifth this season. But that's not good enough for Ryan.
''It's a little embarrassing being where we're at now,'' he said. ''But there's only one way to fix it, and that's to play better.''
Which is exactly the approach the Texans are taking with them on the road this weekend.
''Right now, we're at the point, we need to be the ones running off the field with excitement,'' Smith said. ''We need some kind of excitement around here, a win, a big win.''
---
AP Sports Writer Chris Duncan in Houston contributed to this report.
---
---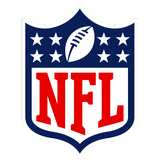 Get more from National Football League
Follow your favorites to get information about games, news and more
---