Texans offseason to-do list, starting with finding a better QB
BY Sid Saraf • January 9, 2016
Each day between now and post-Super Bowl Monday, we'll roll out a get-to-the-point offseason plan for one NFL team. Today, the Texans, tomorrow the Bengals. After that, we'll see. Here's our three-point plan for Houston:
1. Find a &*%$ quarterback. Now.
The Texans' 2015 quarterback situation can be explained with a simple equation: Ryan Mallett + Brian Hoyer + Brandon Weeden + T.J. Yates = garbage. And that was before Hoyer turned the ball over four times in the first half of Saturday's elimination loss to Kansas City. How the Texans even made the postseason with a revolving door under center is anyone's guess, but a 30-0 defeat upon getting there should deter anyone in the organization thinking of going this route again. There could be some interesting options available via trade or free agency this offseason — RG3? Colin Kaepernick? — and the franchise could choose to chase one of them or turn its attention to the draft. Will the Texans make a play to grab either Paxton Lynch, Jared Goff or any of the other incoming rookies? Ultimately, that's up to them, but one thing is certain: The answer isn't on the roster.
2. Close the door on the Arian Foster era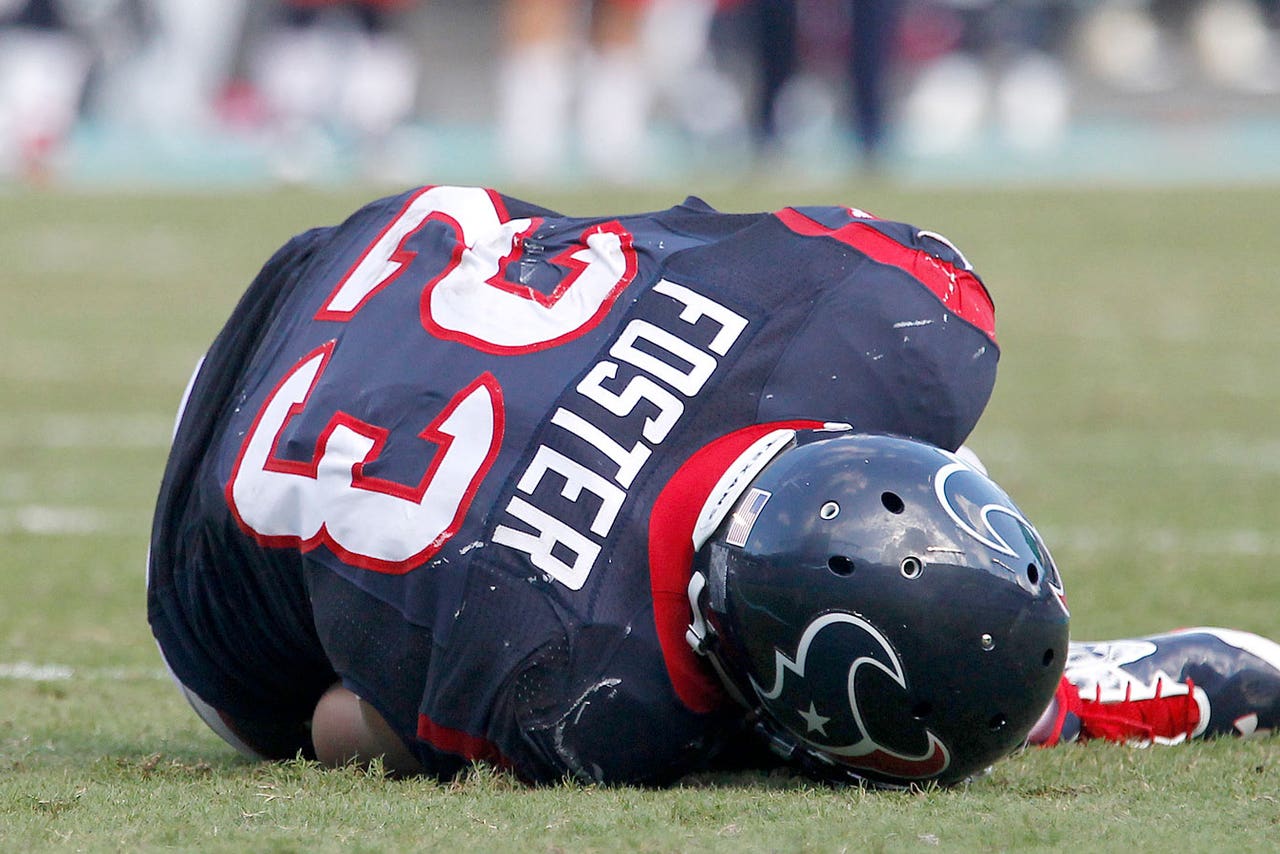 Foster was slowing down even before his Achilles injury.
This is no disrespect to Foster, who took the league by storm after arriving in Houston as an undrafted free agent in 2009. But the truth is plain as day. Foster will turn 30 in August and will be trying to return from a ruptured Achilles suffered Oct. 25. That kind of injury is tough for anyone to recover from, much less an aging running back. Foster was averaging just 2.6 yards per carry before his injury and has one season left on his contract with a salary cap hit of $9.3 million. The Texans might be best served by giving Foster a hearty slap on the back for services rendered and a point toward the door.
3. Get DeAndre Hopkins some help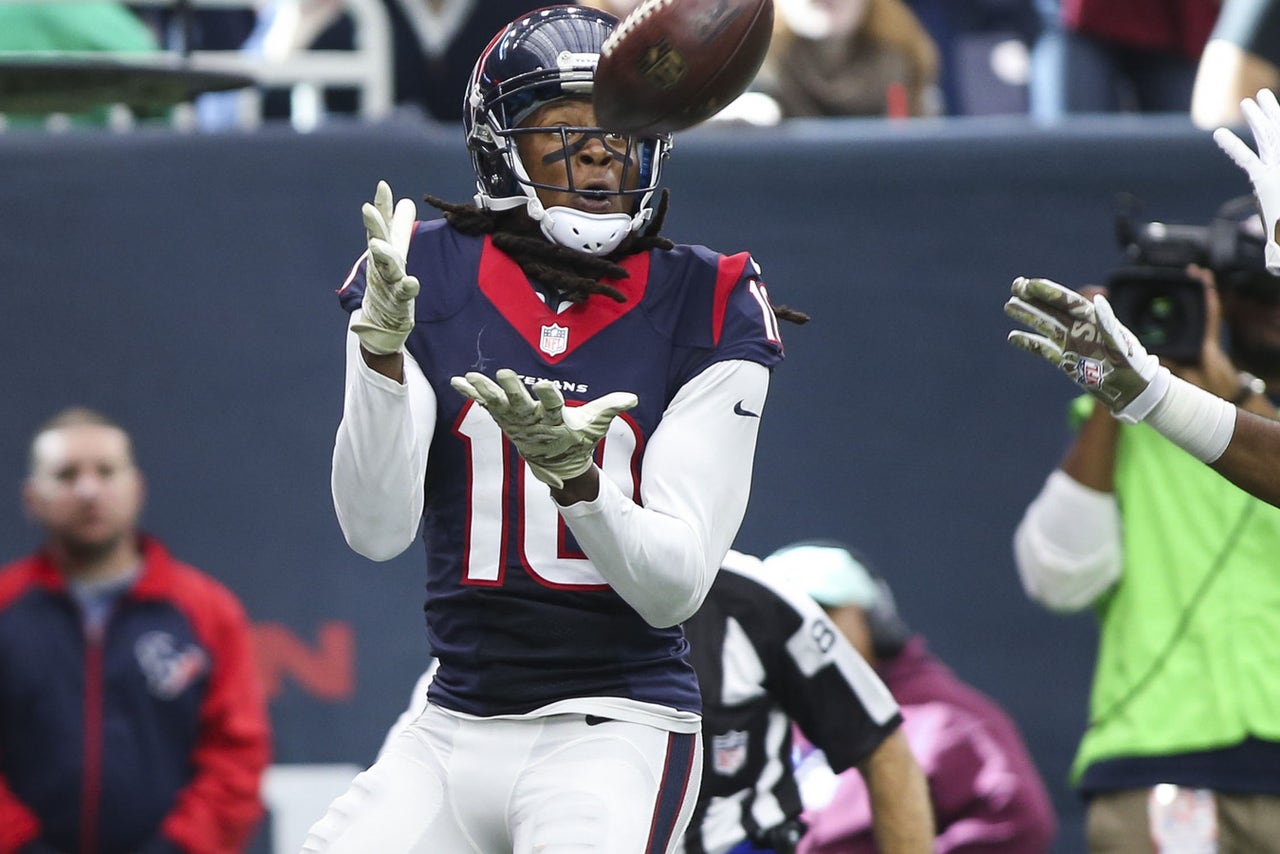 Hopkins can't do it all himself, but he sure tried in 2015.
It boggles the mind that with so many quarterbacks shuffling through, the third-year receiver somehow caught 111 passes for 1,521 yards and 11 touchdowns. What if opponents had to respect Houston's ground game, which averaged 3.7 yards per carry and was led by Alfred Blue's 698 yards? What if the Texans could do better than Ryan Griffin's 20 catches at tight end? What if the Texans hadn't cut veteran Andre Johnson loose last offseason? Notice all the what-ifs? Not good. The Texans have one proven offensive threat. Now, it's time to stock the cabinet with more weapons.
EARLIER TO-DO LISTS
---
---