National Football League
National Football League
Texans fall short of Patriots, chance at AFC title
Published
Jan. 14, 2013 2:33 a.m. ET

The Houston Texans vowed this game would be different than their embarrassing, 28-point loss to the Patriots in the regular season.
Only the margin of victory changed.
The Texans mounted enough offense to avert a repeat of the Dec. 10 blowout that signaled they weren't ready to compete with the defending AFC champions. With a second chance and a spot in the conference title game at stake, they could do little more than keep it close for a half in a 41-28 loss in New England on Sunday.
''I think every team in the NFL knows how good that opponent is,'' Texans coach Gary Kubiak said. ''If you're going to achieve something, you're going to have to go through them at some point. This organization will keep battling to do that.''
Danieal Manning returned the opening kickoff 94 yards, but he was brought down at the Patriots 12 and the Texans settled for a field goal. Houston scored 10 points in the final minutes of the first half - but still trailed 17-13.
And, after Matt Schaub moved Houston into New England territory in the fourth quarter with a chance to pull within a touchdown, his floater was intercepted by defensive lineman Rob Ninkovich.
That essentially clinched the game for the Patriots and sent them to their seventh AFC championship game since the 2001 season.
''There's no good landing in this league unless you're playing a few weeks from now,'' Kubiak said. ''Every landing's a crash.''
The Texans were 11-1 with the best record in football before losing to New England and then again in their final two games. They lost on the second weekend of the playoffs for the second consecutive year.
''It's always difficult when your season ends unless you're the last team standing,'' Schaub said. ''It's difficult to stand here with the realization that your season's over.
Tom Brady got his 17th postseason victory - the most for any quarterback in NFL history, throwing for three touchdown passes to lead New England (13-4) to an AFC title game rematch with the Baltimore Ravens. The two-time NFL MVP completed 25 of 40 pass for 344 yards and three touchdowns.
''I think the two best teams are in the final,'' Brady said. ''Baltimore certainly deserves to be here and so do we.''
Seldom-used Shane Vereen scored three times, twice on pinpoint throws from Brady. Wes Welker caught six passes for 120 yards in the first half and finished with eight catches for 131 yards.
That helped make up for the absence of tight end Rob Gronkowski, who re-injured an arm that kept him out of five games in the regular season, and running back Danny Woodhead.
''Shane had a great game, just a huge growing up moment for him, very special,'' Brady said. ''There were a lot of guys who made a lot of plays.''
Vereen scored the Patriots' first two TDs on a 1-yard run and an 8-yard pass, capping his biggest pro performance with an over-the-shoulder 33-yard catch early in the fourth period. It was Brady's 41st postseason TD pass, behind only Brett Favre (44) and Brady's childhood hero, Joe Montana (45).
''I grew up a 49ers fan,'' Brady said. ''Joe Montana and Steve Young ... those guys are in another class.''
New England's defense helped put away the Texans. Rob Ninkovich's leaping third-quarter interception stopped a drive, and six plays later, Brady hit Brandon Lloyd for a 6-yard score.
Schaub threw for two fourth-quarter touchdowns, but couldn't get the Texans within 10 points.
Unlike their 42-14 loss here a month ago, the Texans didn't fold early. J.J. Watt, their dominating defensive end, bothered Brady. And, when they fell behind 17-3, they managed to get back into the game.
Arian Foster did all the work after Manning's second big kickoff return, this one a 35-yarder that had 15 yards tacked on when kicker Stephen Gostkowski brought down Manning with a horse-collar tackle. The Pro Bowl runner covered all 47 yards on a five-play drive and his 1-yard run - he barely squeezed into the end zone - made it 17-10.
Houston forced a three-and-out, and a short punt gave the Texans another shot just before halftime. They got close enough for Shayne Graham to kick a 55-yard field goal as the half ended.
But the Patriots pulled away in the third quarter for coach Bill Belichick's 17th postseason win, third behind Tom Landry (20) and Don Shula (19).
Needing a quick jolt after being blown out by the Patriots on Dec. 10, the Texans got it on the opening kickoff from Manning. He took the ball 6 yards in his end zone and never hesitated in returning it. He broke free at the Houston 30 and wasn't run down until reaching the New England 12.
That spark didn't even last one play, though, and Houston wound up with Graham's 27-yard field goal 63 seconds in.
And when the Texans closed the first half with a 10-point spurt, they wasted the momentum by allowing a quick touchdown drive to open the third period. Brady went to the familiar (Welker and tight end Aaron Hernandez) on that series before second-year back Stevan Ridley scored on an 8-yard burst.
New England lost Gronkowski and Woodhead almost immediately: Woodhead left after one play and Gronkowski was injured on the eighth offensive down.
So Brady found other targets; he probably could complete passes to Belichick for big gains.
Vereen was an unlikely star. After gaining 400 yards overall during the season, he picked up 124 against the Texans. He had four touchdowns in the regular season.
NOTES: New England has played in eight AFC championship games, going 7-1, including 5-1 with Brady and Belichick. ... Brady threw for 344 yards, and Schaub threw for 343. Schaub's TD passes were 25 yards to DeVier Posey and 1 to Foster. ... Foster had 90 yards rushing, the first time in four playoff games he did not reach 100. But his 515 tie for most in a player's first four playoff games with Denver's Terrell Davis.
---
Online: http://pro32.ap.org/poll and http://twitter.com/AP-NFL
---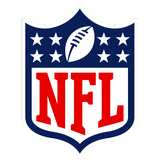 Get more from National Football League
Follow your favorites to get information about games, news and more
---