National Football League
National Football League
Texans 30, 49ers 7
Published
Aug. 28, 2011 6:06 a.m. ET

One early mistake did nothing to rattle Matt Schaub.
Schaub stepped back to pass on the first play of the game and threw right to 49ers linebacker Ahmad Brooks a few yards away. After that rare blunder, Houston's reliable quarterback was spot-on.
Schaub recovered after the early interception, leading the Texans on scoring drives in each of their next three series in a 30-7 exhibition rout of the rebuilding San Francisco 49ers on Saturday night.
''We had a lot of early mistakes and turnovers but guys bounced back and made plays,'' Schaub said. ''I think that shows the maturity of our team that those mistakes aren't going to linger.''
Troy Nolan made two interceptions for new defensive coordinator Wade Phillips, returning the first pick 73 yards for a touchdown to give the Texans 24 straight first-half points after they fell behind 7-0.
Schaub enhanced an already impressive preseason, going 16 for 24 for 180 yards and a touchdown for the unbeaten Texans (3-0). So far, Houston looks very much like an AFC contender, although the Texans had to remove 2010 NFL rushing leader Arian Foster when his troublesome hamstring began bothering him again late in the first quarter.
Coach Gary Kubiak is optimistic Foster will be ready for the opener Sept. 11 against the defending AFC South champion Indianapolis Colts.
''We don't think it's anything worse than what we were dealing with before,'' Kubiak said of Foster, who sat out the first preseason game.
San Francisco quarterback Alex Smith wound up 2 for 6 for 17 yards, just 4 more yards in the air than he lost in two sacks.
There weren't very many people to boo him this time.
The Candlestick Park stands were about one-third full a week after things turned violent and two men were shot in a parking lot after the 49ers beat the Bay Area rival Oakland Raiders 17-3.
NFL security chief Jeff Miller attended Saturday's game and said he's optimistic Candlestick's beefed up security and increased police presence can help prevent further incidents of violence this season.
''We all recognize what happened last week was very unsettling and something we want to change,'' Miller said. ''Tonight what I saw in the parking areas was that the police were extremely engaged. They did a fantastic job working with the fans, trash removal, little things like that.''
The 49ers got more highlights from their first-team defense than from Smith and Co.
''Obviously we took our lumps tonight,'' Smith said. ''It was rough for all of us. We have to find a way to get something going and get right.''
Brooks intercepted that first pass by Schaub and returned it 13 yards for San Francisco's lone points - and this was hardly the kind of performance new coach Jim Harbaugh hoped to see at this stage.
Houston had run 32 offensive plays to San Francisco's eight midway through the second quarter and the Texans managed 15 first downs to the 49ers' one. The overall first downs: Texans 28, 49ers 6. Total yards: Houston 417, San Francisco 105.
''To me, they're one of the best offenses in the NFL, so it was a good test for today going against a fast offense like that,'' 49ers linebacker Patrick Willis said.
Backup QB Colin Kaepernick got his shot for San Francisco. He didn't look much better than Smith.
Kaepernick, the team's second-round draft pick out of Nevada, threw the interception to Nolan on his fifth play from scrimmage and third pass attempt after two previous incompletions.
Smith returned for a three-and-out and then another series in which he threw an interception in the closing seconds of the first half.
Running back Frank Gore, hoping for a new contract before the Sept. 11 opener with defending division champion Seattle, didn't play.
Smith was sacked by Connor Barwin on third down on San Francisco's first drive for a 6-yard loss. Barwin ran over left tackle Joe Staley.
Antonio Smith sacked Smith on the next Niners drive. So Phillips has to be pleased with how his unit looked Saturday night - and in the preseason as a whole. Houston's passing defense ranked last in the NFL in 2010.
''Confidence wise, it's certainly important for us to be where we are,'' Phillips said.
The Texans have 13 sacks from nine players and have forced seven turnovers in the first three exhibition games.
Donte Whitner's pass-interference penalty late in the first quarter helped set up Derrick Ward's 1-yard TD run that put Houston ahead 10-7. The points were the first given up by San Francisco's No. 1 defense in three preseason games.
Neil Rackers kicked field goals of 27 and 47 yards for Houston. Foster had 38 yards on eight rushes.
''It's a bitter pill to swallow when you're beaten that thoroughly in pretty much all phases,'' Harbaugh said. ''We're not going to have any loser talk or hang our heads. If you're waiting for that, you're not going to get it.''
---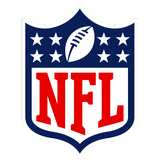 Get more from National Football League
Follow your favorites to get information about games, news and more
---