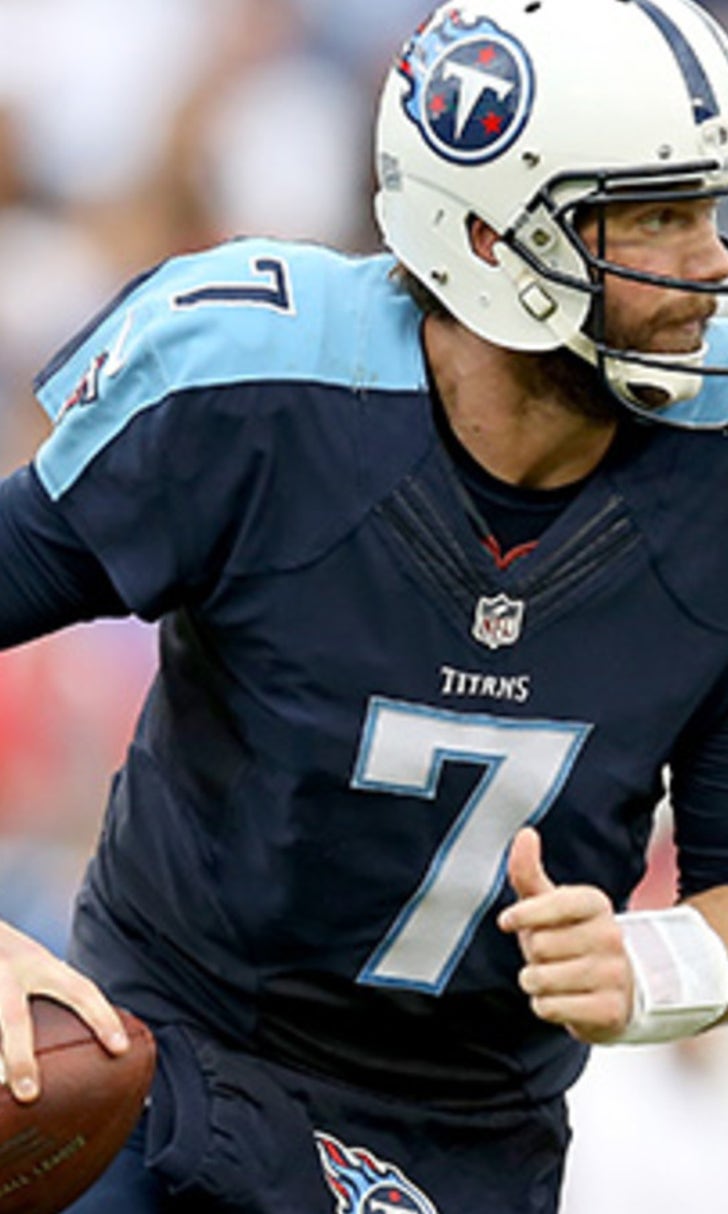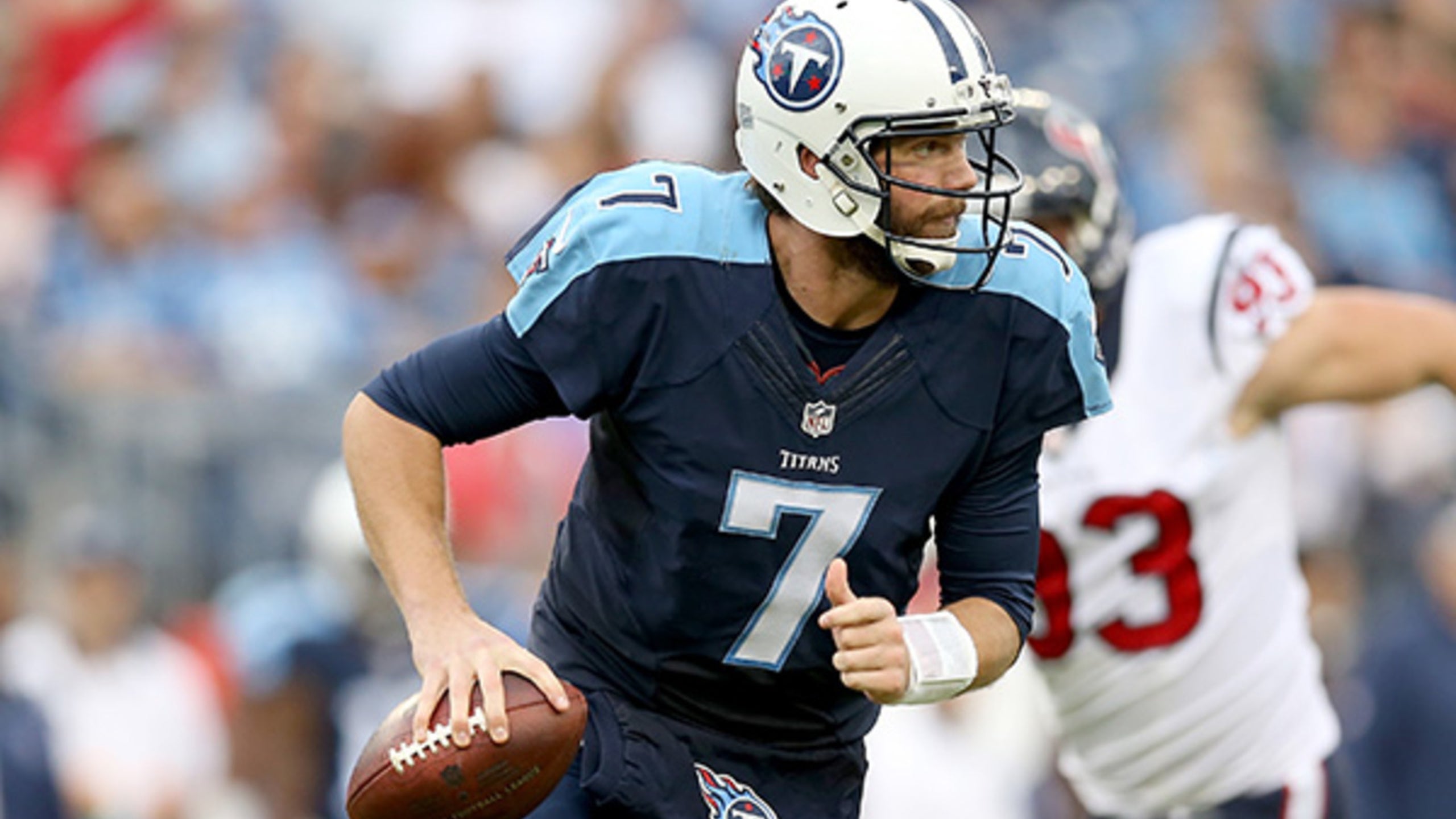 Tennessee Titans looking for fresh start in 2016
BY foxsports • January 28, 2016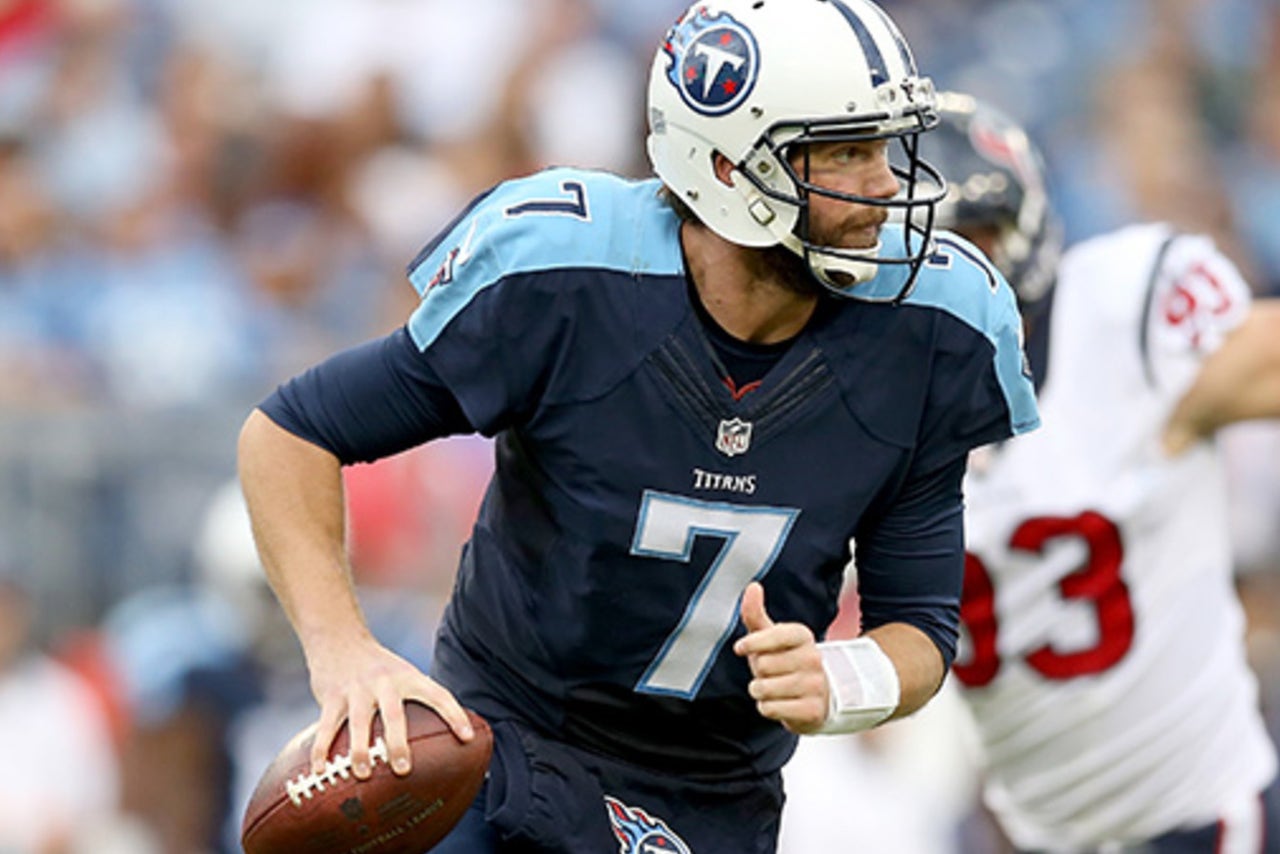 There are few reasons for the Tennessee Titans to celebrate the 2015 season. The team had a 3-13 record, tying the Cleveland Browns for worst in the NFL, ranked 30th overall in total offense, and sacrificed a league-high 52 sacks.
On a bright note, the Titans currently have the No. 1 overall pick in the upcoming NFL draft. Both Mel Kiper Jr. and Todd McShay predict that Tennessee will select Ohio State defensive end Joey Bosa.
The Titans also improved from two years ago. Compared to 2014, the 2015 team had a better overall record (3-13 vs. 2-14) and sent two players to the Pro-Bowl (Jurrell Casey, Delanie Walker). They improved on defense, ranking higher in total defense (12th from 27th), rush defense (18th from 31st), and pass defense (seventh from 15th).
Regardless, the past two seasons have frustrated certain players in Tennessee. When asked about the Titans' finish to the 2015 regular season — a 34-6 loss to the Houston Texans —Jurrell Casey said, "Very frustrating. Very frustrating, very frustrating."
Jason McCourty expounded upon Casey's sentiments: "It's just disappointing. I guess after two years ago [2013], finishing with Munchak, finishing at 7-and-9, and then coming over these last two years [2014, 2015] and winning five games in two seasons has been very disappointing. I think for me that last home game versus Houston, just being on the sideline watching, I guess was a culmination of just like the last two years. Just a bad feeling."
A bad feeling, indeed, to have won only five games in the last two seasons.
The organization is taking steps forward, though. Mike Mularkey's new coaching personnel boast an impressive resume.
Dick LaBeau was promoted to assistant head coach / defensive coordinator, filling the former role of Ray Horton. Before joining the Titans in 2014, LaBeau served as defensive coordinator of the Pittsburg Steelers for 11 seasons, during which time the Steelers' defense ranked top five in the league 10 times.
Terry Robiskie was hired as offensive coordinator after the Titans ranked 29th and 30th in total offense under Jason Michael the past two seasons. Robiskie has 34 years of NFL experience, the last eight seasons of which he spent as the Atlanta Falcons' wide receiver coach. During this tenure, Robiskie coached Roddy White, Julio Jones, and Harry Douglas to 1,000-yard seasons.
Russ Grimm was hired as offensive line coach. He replaces Bob Bostad after the Titans sacrificed a league-high 54 sacks in 2015. Grimm is both an experienced player and coach. He played 11 seasons at guard with the Washington Redskins, during which time he won three Super Bowls. In 2010, Grimm was enshrined into the NFL Hall of Fame. Moreover, he has coached the offensive line for the Pittsburg Steelers (2005-2007) and the Arizona Cardinals (2007-2012).
Last, Bobby April replaces Nate Kaczor as special teams coach. April has 21 years of NFL coaching experience and spent last season with the Jets.
Certain players, like Delanie Walker, remain optimistic about the upcoming season and future of the Tennessee Titans: "I think there's a lot of fight in these guys here … I think we're just a few pieces off [from a strong team]."
Walker has an argument. Last season the Titans lost six games by three points or less. The 3-13 team might have been 9-7, a record that earned the Texans a playoff birth as AFC South champions.
"A lot of times during the season, there was a play here, a play there that was the difference in the game," said DaNorris Searcy. "So we just gotta find a way to make those plays or keep the [opposing] offense from making plays."
A play here, a play there, and the Tennessee Titans may turn things around for the better. While there are few reasons to celebrate the 2015 season, there are many reasons to look forward to the 2016 season: experienced coaches, the No. 1 overall draft pick, the return of healthy starters, a second-year franchise quarterback, and a fresh start.
More from isportsweb.com:
---
---