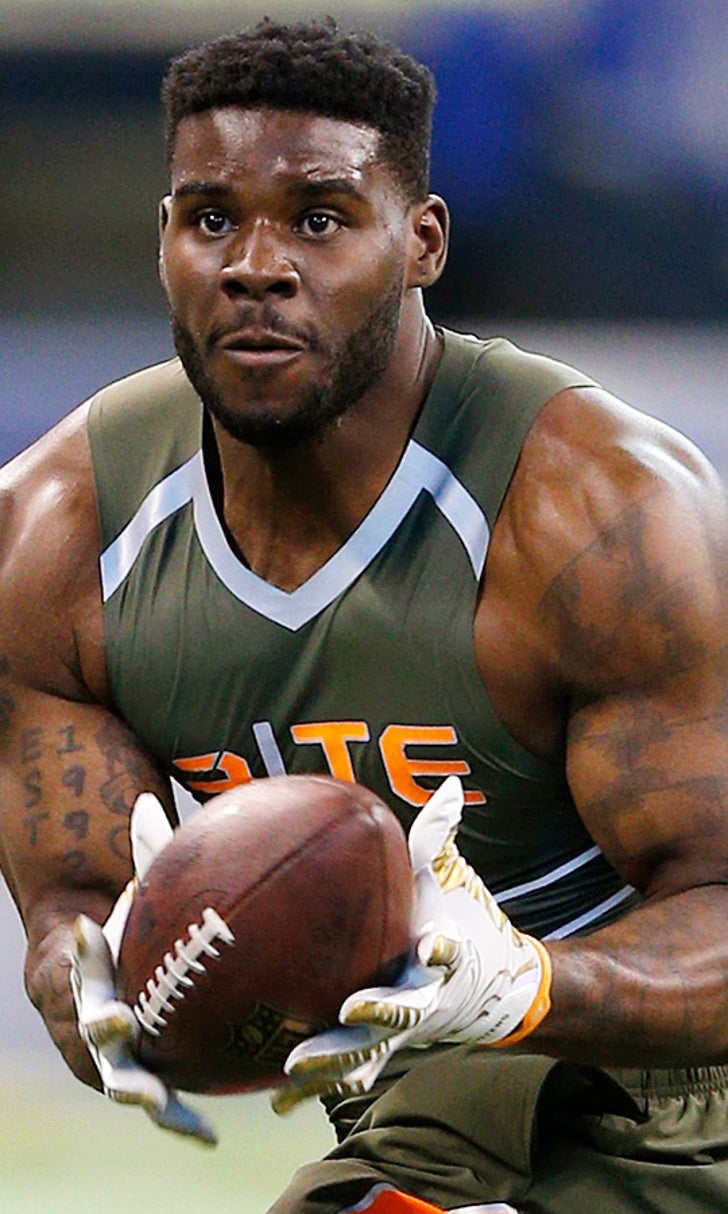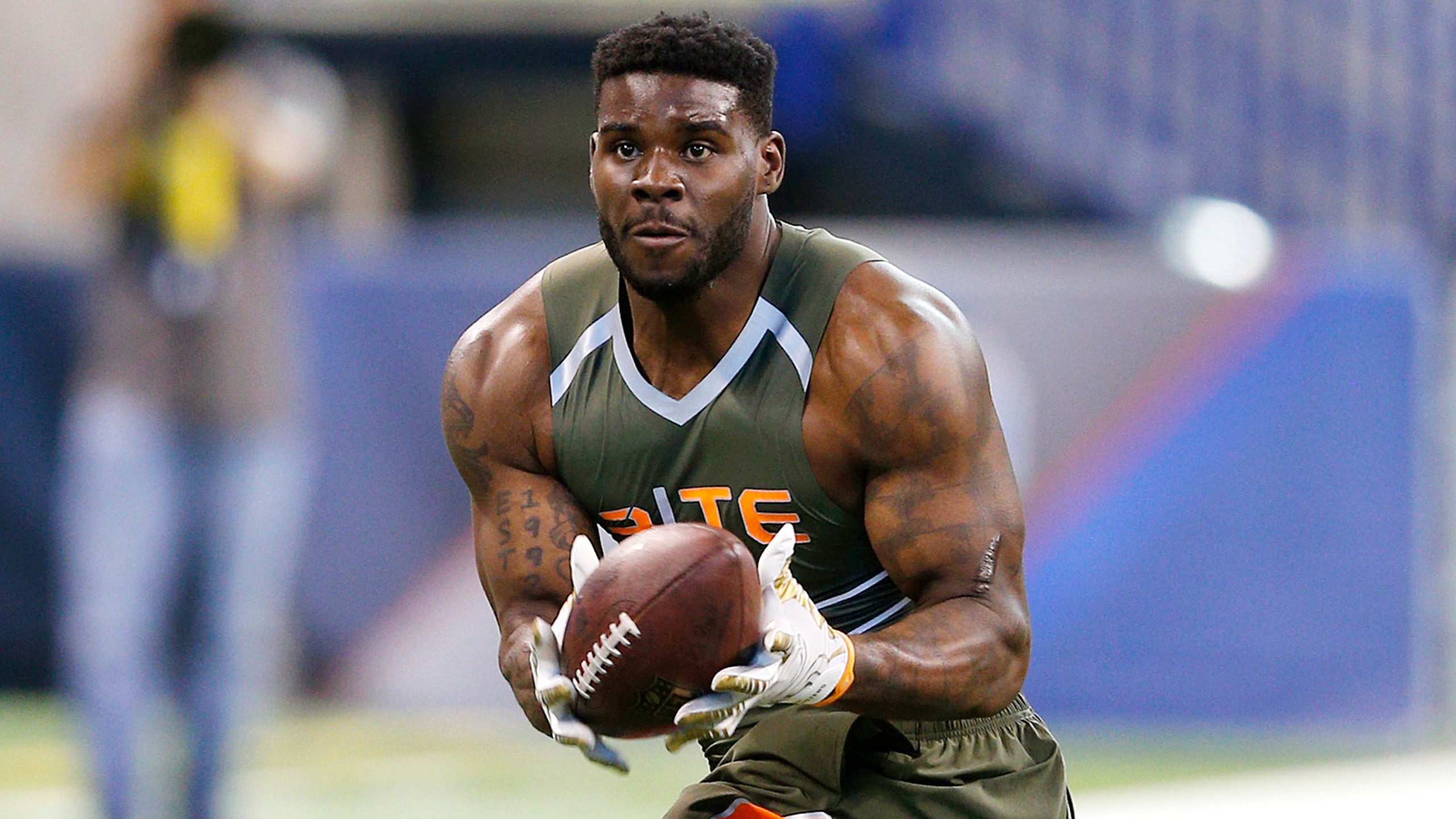 Tennessee State TE A.C. Leonard already has Hall of Fame hopes
BY Ross Jones • May 2, 2014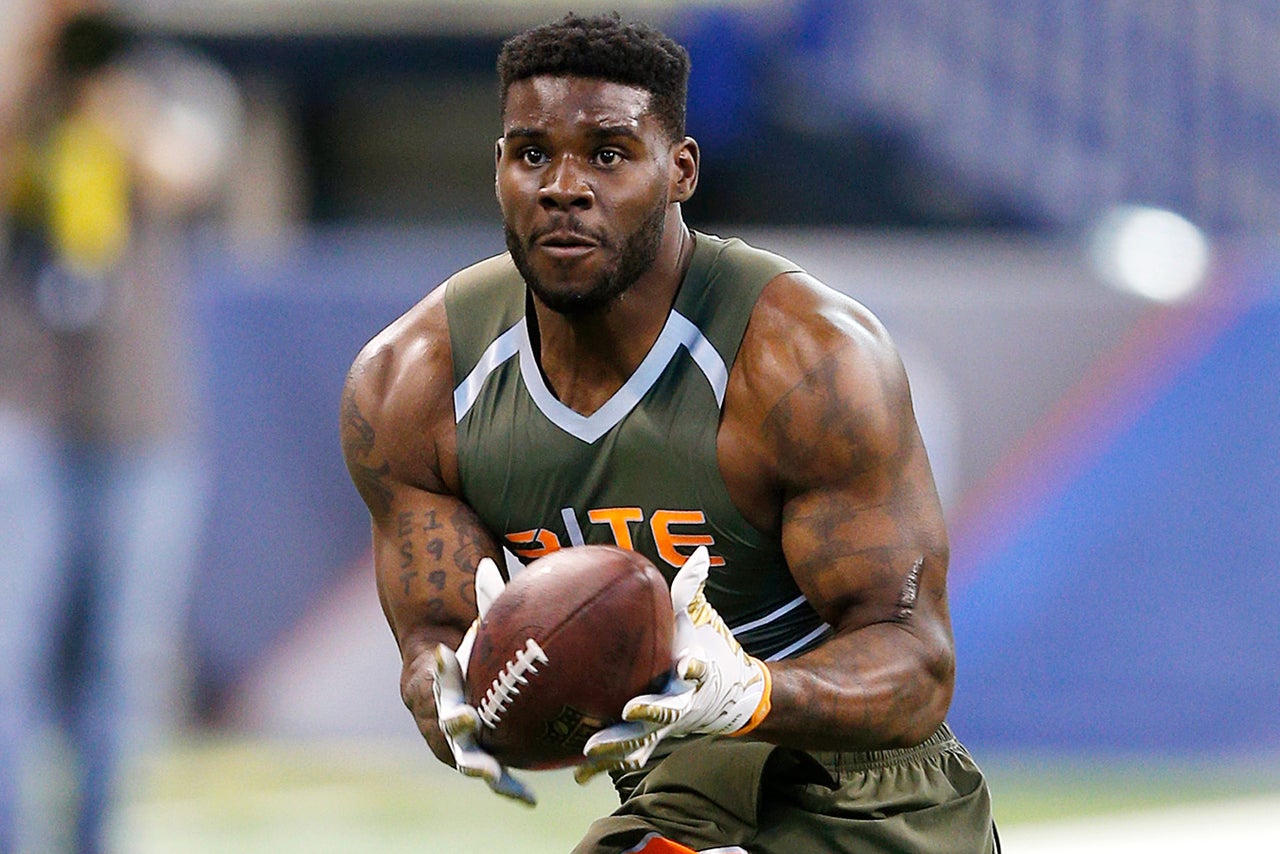 If speed was all that mattered, Tennessee State tight end A.C. Leonard would be a surefire first-round pick in next week's NFL Draft.
Leonard, who posted the fastest official 40-yard-dash time (4.50) at his position in Indianapolis, understands that being a well-balanced player is far more important.
"Working on the little things will make me great," Leonard told FOXSports.com. "I've been trying to perfect my moves in my route running. In college I knew I could set people up, but now I know I'm going to a place where people study film non-stop. It's all about setting players up and then making a move."
While teams have shown moderate interest, Leonard isn't so concerned about where he'll play as much as how he'll impact the team when he finds his destination. In fact, he already has a distinct vision, which includes donning a golden jacket in Canton, Ohio.
"I always feel like I'm the underdog," Leonard said. "People are sleeping on me. I know I still have a lot to prove and I haven't done anything yet. I won't be satisfied until I'm a Hall of Famer."
At 6-foot-2, 250 pounds, Leonard is a naturally gifted athlete. His potential was noticed early on in his high school career and he was recruited heavily, rating as one of the top tight ends in the nation, according to Scout.com. After playing a season at the University of Florida, Leonard met with head coach Will Muschamp and decided it'd be best to transfer following an off-the-field incident.
"A.C. is a sensitive kid and he doesn't trust a lot of people," Tennessee State head coach Rod Reed said.  "I think he lost that trust and didn't think that they believed in him down there anymore. He wanted to find something new. I sat down and talked with him about the way we do things here.
"He was a great citizen while he was here and did everything that we asked him to do."
Sometimes Leonard ponders what life would've been like if he had stayed in Gainesville. The plan, according to Leonard, was to unveil a two tight end attack, similar to the Patriots of a few seasons ago. While Leonard was a highly coveted athlete, Florida also had an imposing weapon in Jordan Reed, who had a breakout rookie campaign for the Redskins in 2013.
"I was talking to Jordan a few days ago about that," Leonard said. "It would've been crazy. I think we would've been better than [Aaron] Hernandez and [Rob] Gronkowski. We put in so much work that it was going to be a great year. We were talking about it the other day how if I end up with the Redskins, we'd have a chance to make that combination work."
A hip flexor injury hampered Leonard from the beginning of last training camp, but he was able to battle through the pain. During his two seasons in Nashville, Leonard had 85 receptions for 1,174 yards and 11 touchdowns. His growth as a player on the field is credited to tight ends coach Bill Khayat.
"Billy helped with his knowledge of the game, understanding angles and how to run routes effectively," Reed said. "Had A.C. not been hurt all year, I think he would've really flourished."
Leonard, 22, prides himself on his work ethic. He finds ways each day to get better whether it be on the field, in the weight room or doing yoga.
"That's one thing you'll not have a problem with him is putting in work," Reed said. "He'd be in our indoor at 4 in the morning before everybody got there. He wants to work. He wants to be pushed."
The internal anxiety to be special is the fuel that separates the good from the great.
"I'm very competitive," Leonard said. "I don't care who it is. If I'm running sprints I'm going with the running backs and wide receivers. If I'm lifting, it's with the big linemen. I just want to be great. I want it so bad. I do something every day to be great so I can be a Hall of Famer one day."
---
---