College Football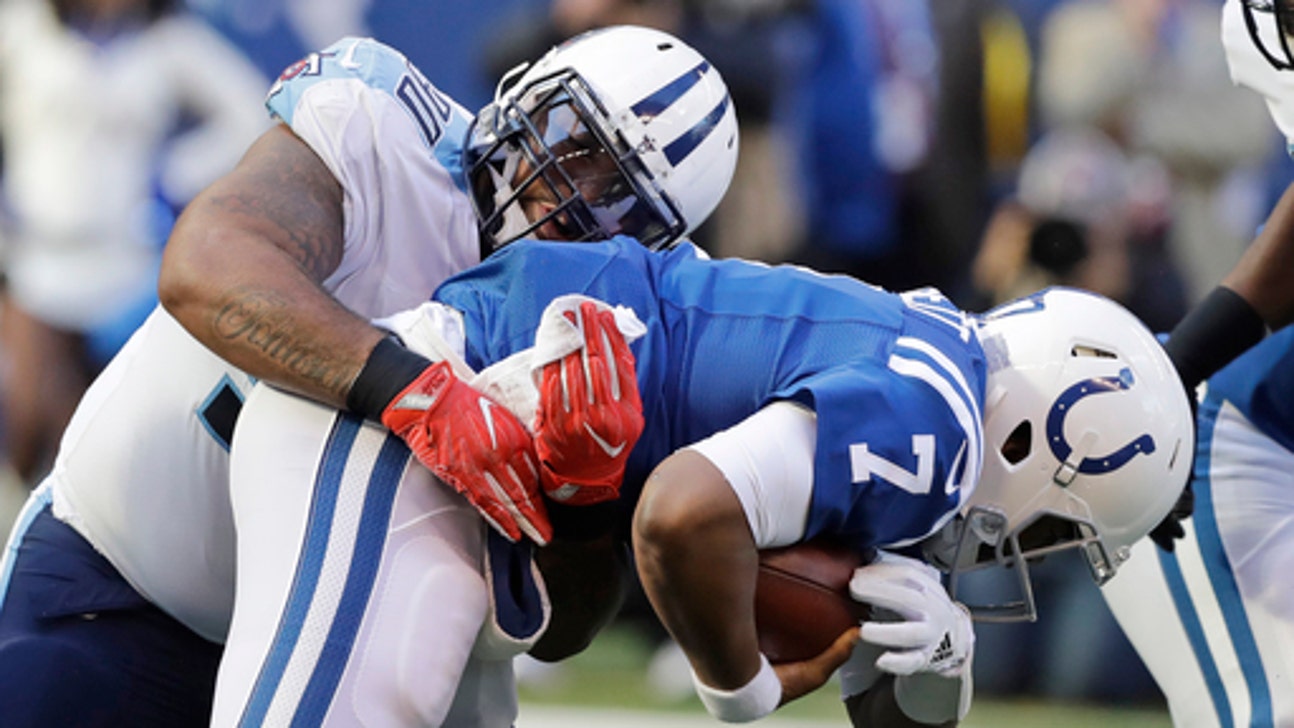 College Football
Tennessee puts pressure on Colts in 20-16 victory
Updated
Mar. 4, 2020 11:16 p.m. ET

INDIANAPOLIS (AP) Tennessee put more pressure on Indianapolis than it could handle Sunday.
It's happened a lot to the Colts lately.
Quarterback Jacoby Brissett spent most of the day getting up from the turf. The Titans forced a key turnover late in the third quarter and overpowered the Colts in the fourth to rally from a 10-point deficit to a 20-16 victory.
The Titans (7-4) finished with eight sacks, the third-highest single-game total in franchise history and one short of a record the Houston Oilers achieved twice - most recently in 1971 against Cincinnati. There were so many to go around the players even lost count.
''I didn't even know until we got in here that I had one,'' linebacker Avery Williamson said. ''Indy was handing them out, so we took advantage of it.''
Indy (3-8) has allowed a league-high 47 sacks in 11 games this season, three more than it did all of last season, 15 short of matching the franchise's single-season record of 62 set in 1997 when Jim Harbaugh was the primary starter.
Williamson gleefully helped the Titans end an 11-game losing streak in this series last month, and he was just as happy to bid farewell to Tennessee's 0-9 record at Lucas Oil Stadium .
And, not surprisingly, it was the defense that made it happen.
The Titans' suffocating secondary only allowed three wide receivers to catch six balls all day: three-time Pro Bowler T.Y. Hilton had two receptions for 15 yards, Chester Rogers had three for 34, and Donte Moncrief had one for 16. Meanwhile, when the pass rushers weren't sacking Brissett they were forcing him off the spot and to slide down protectively.
''All I can say is we had a lot more time today than we usually do, and that's a credit to our back end,'' linebacker Derrick Morgan said. ''They were letting us play, giving us a little extra time to get back there, get to the quarterback, and we took advantage of that.''
But it was safety Kevin Byard's fumble recovery at the Colts 4-yard line with 2:25 left in the third quarter that eventually swung the game.
Rookie Grover Stewart was offside on the first snap, moving the ball to the 2, and on the next play, Marcus Mariota hooked up with Delanie Walker for a TD pass that got Tennessee within 16-13.
Indianapolis never recovered.
After the Titans forced one punt, they capped a nine-play, 77-yard drive with DeMarco Murray's 1-yard TD plunge to take the lead. And after forcing a second punt, Tennessee ran out the clock.
''It comes down to blocking, tackling, throwing, catching and finishing - and doing it for 60 minutes,'' Colts coach Chuck Pagano said.
Here are some other things that will be debated from Sunday's game:
IN THE LEAD
Tennessee has its best 11-game record since going 10-1 in 2008. It also has something else: a share of the division lead and the current tiebreaker over AFC South co-leader Jacksonville, courtesy of a 37-16 win at Jacksonville on Sept. 17.
The two teams meet again in the season finale, Dec. 31.
THE COLD SHOULDER
Colts officials made the rare choice to open the roof and the window in the north end zone on a chilly November afternoon. While the players didn't seem to mind playing in temperatures that hovered near 50 degrees, fans who are accustomed to climate-controlled conditions weren't happy.
Some voiced their opinions on social media. Others simply left. By the end of the game, there were many more empty seats than fans.
RUN HEAVY
Murray and Derrick Henry struggled early but finished strong.
After the Titans ran 11 times for 9 yards in the first half, they touched the ball on 13 of 15 the last plays before Mariota started taking knees to run out the clock.
Henry set up the Colts' defense with five strong runs on the final scoring drive and finished with 79 yards on 13 carries.
GOING AND GOING
Colts running back Frank Gore ran 17 times for 62 yards, moving within 27 yards of surpassing Jerome Bettis (13,662 yards) for sixth all-time, and 49 yards of passing LaDainian Tomlinson (13,684) for fifth.
Since the start of the 2016 season, Gore has passed a who's who of running backs including Franco Harris, Marcus Allen, Jim Brown, Tony Dorsett and Eric Dickerson. And his TD run late in the first half, No. 77 of his career, tied Dorsett for No. 22 on the league's career list.
---
For more NFL coverage: http://www.pro32.ap.org and http://www.twitter.com/AP-NFL
---
---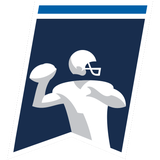 Get more from College Football
Follow your favorites to get information about games, news and more
---