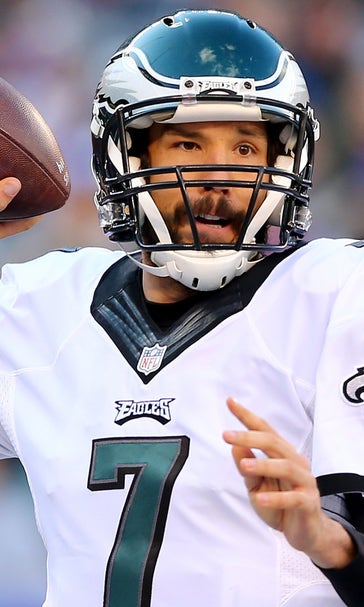 Teammate says Sam Bradford is returning to Philadelphia Eagles today
May 9, 2016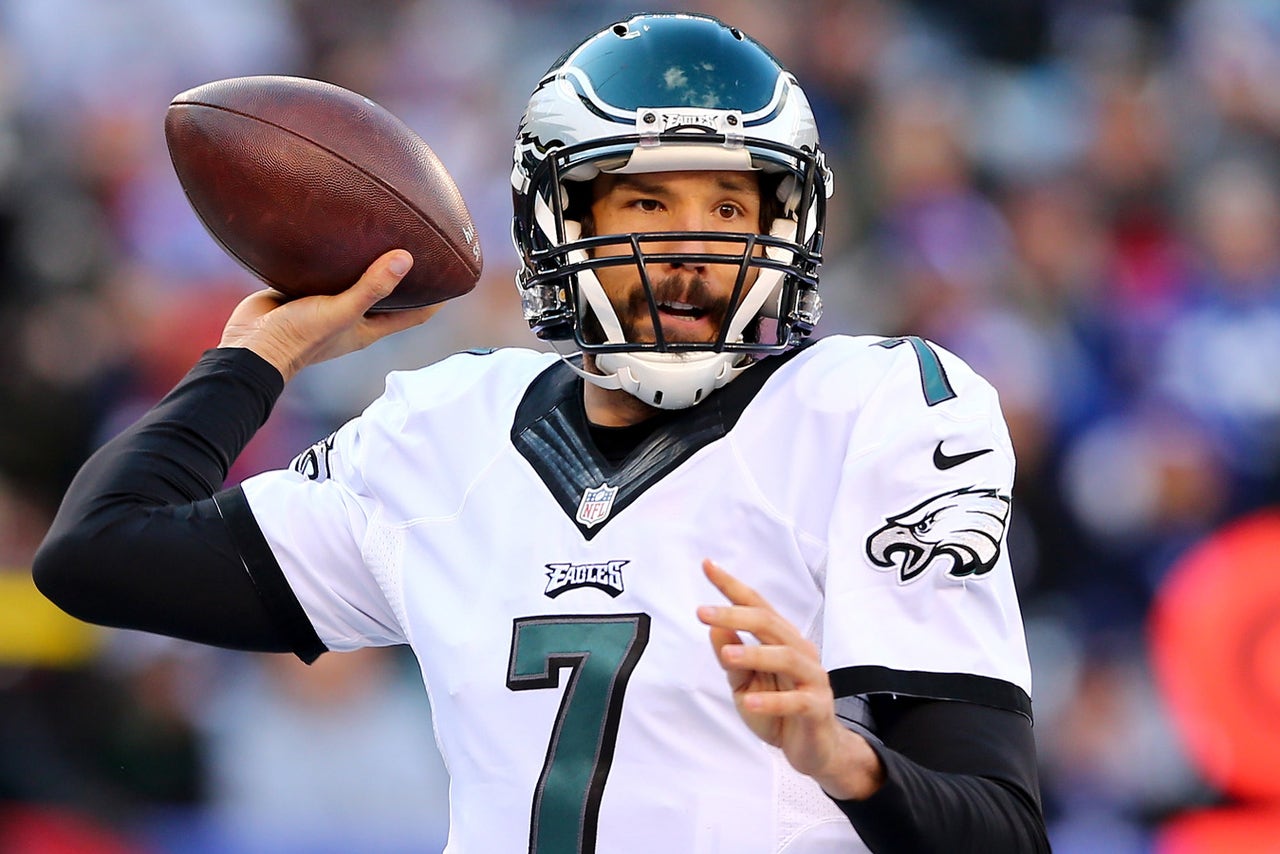 Philadelphia Eagles defensive end Connor Barwin says disgruntled quarterback Sam Bradford will rejoin the team today.
Bradford has been in self-imposed exile from the team since it made a move to get the No. 2 pick in the NFL Draft and selected North Dakota State quarterback Carson Wentz as its QB of the future. Bradford demanded a trade immediately after the trade was reported.
Previously, on Friday, Barwin had said Bradford would be back within a week or two -- and definitely by the time mandatory events were in session next week.
But on Monday morning, Barwin told sports radio host Howard Eskin "He'll be here today. I talked to him. He'll be here this week -- he'll be here today," according to CBS Philly.
Barwin also joked that he was starting to feel like a reporter with a very specific beat.
"I feel like I'm the Sam Bradford like news -- reporting for Sam. But yeah, he'll be here today."
So how will Bradford be received when and if he returns? Barwin seems to think the locker room will be behind him -- and behind Wentz, too.
"At the end of the day, all that we really care about in the locker room is who is the best quarterback who is gonna help us win games. And I think right now we're excited and we know we drafted Carson Wentz, but I think most of this locker room -- or if not all of us -- understand that Sam is our starting quarterback and he's gonna be the best quarterback to help us win next year. So we're all excited to have him back," he expained, per CBS' transcript.
It remains to be seen whether Bradford and the Eagles' brass can work out their differences, but his reporting to camp today would probably go a long way toward quieting critics such as Joe Theismann -- who ripped the former No. 1 overall pick over the weekend.
---
---