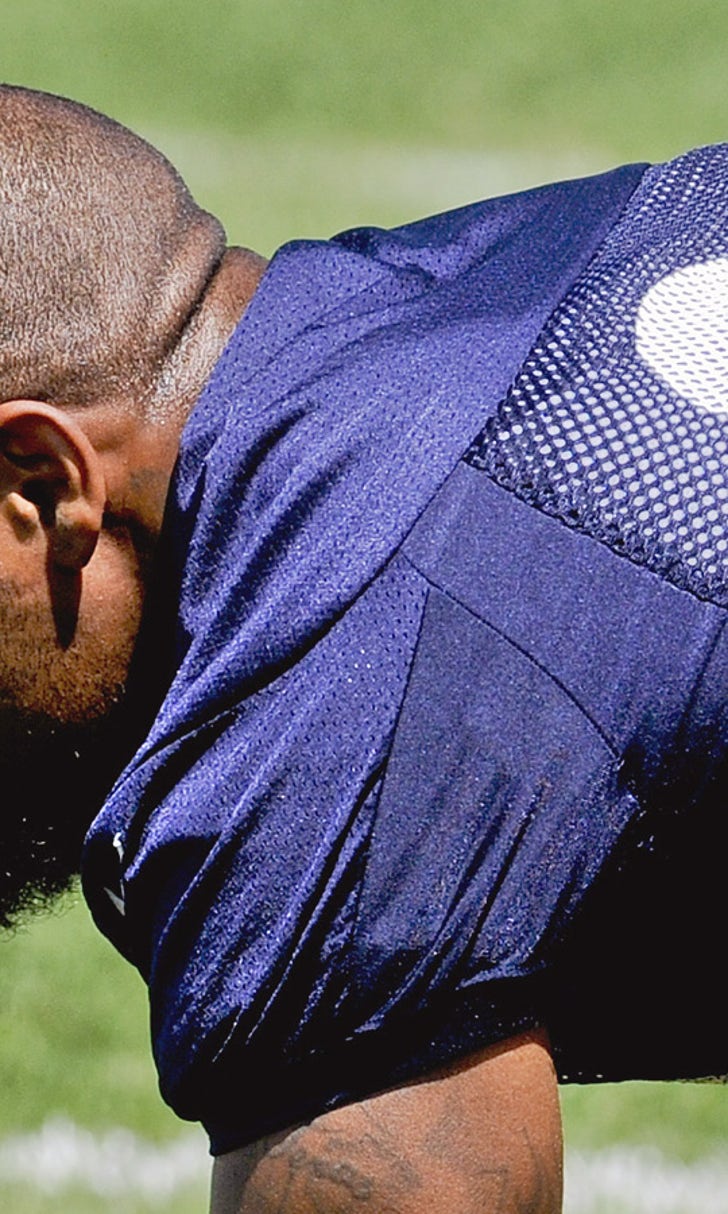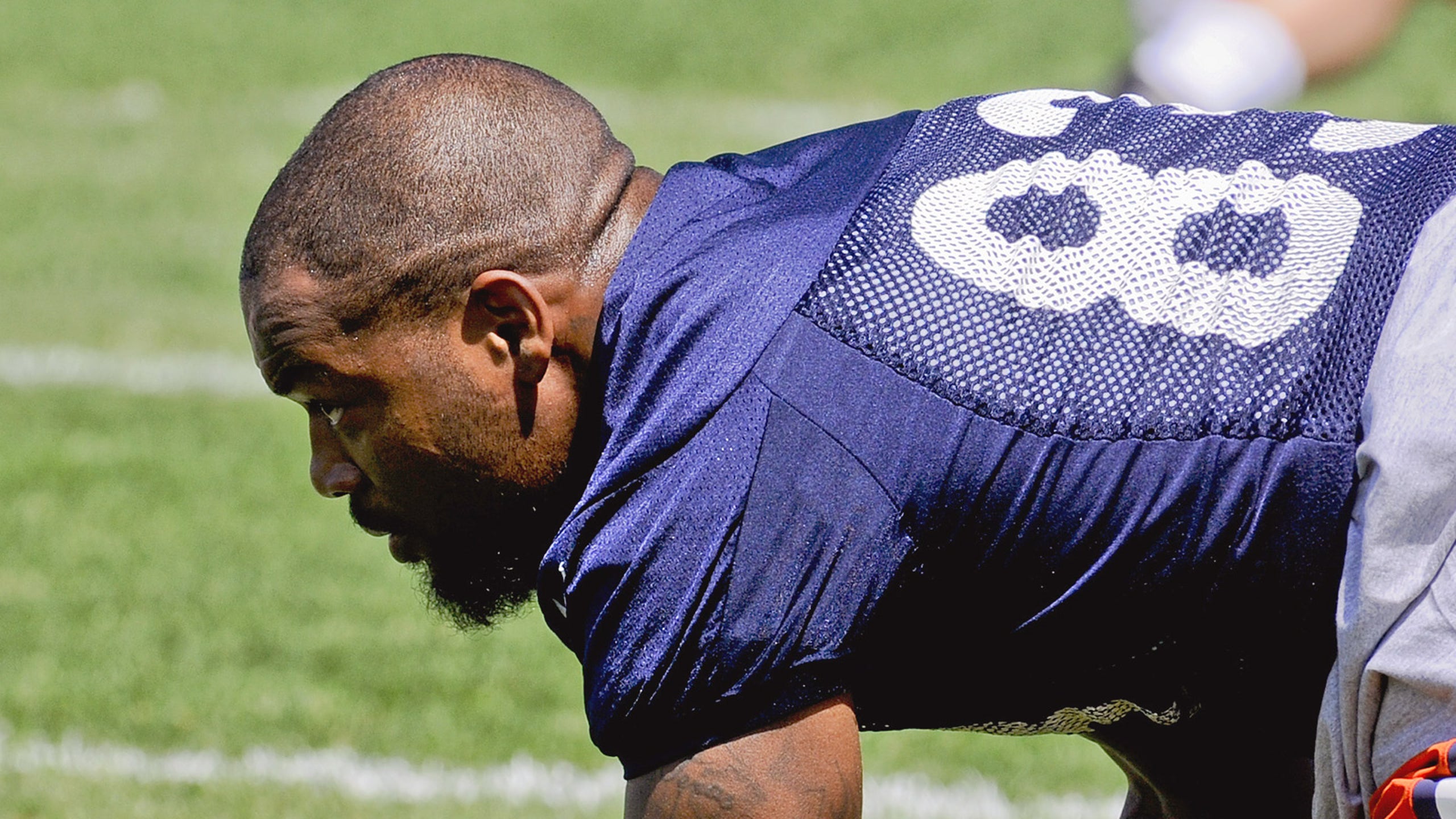 TE Martellus Bennett back for Bears minicamp after skipping OTAs
BY foxsports • June 16, 2015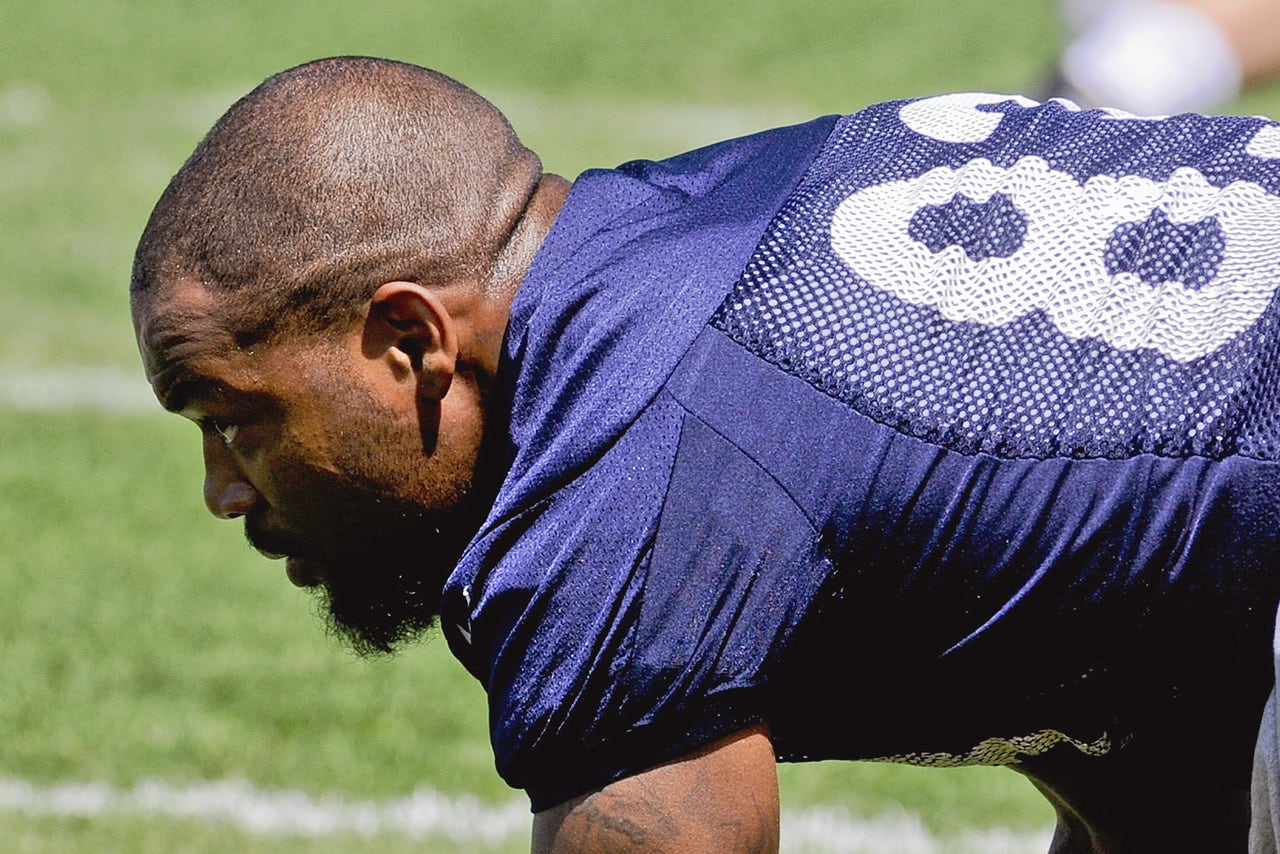 Tight end Martellus Bennett likened his first day under new Chicago Bears coach John Fox to starting out at a new school.
When mandatory minicamp began Tuesday, Bennett made an appearance after staying away optional offseason workouts because he'd like a contract extension with two years still remaining on his present deal. Bennett seemed entirely in tune with the new Bears offense despite the absence.
''Just like going to a new school,'' he said. ''I fit in everywhere I go.''
His first exposure to the new Bears offense under coordinator Adam Gase left Bennett feeling it is entirely within his grasp.
''The great thing about football, there's only so many concepts you can possibly run,'' Bennett said. ''Nobody's really doing that many things different around the league. It's just different ways of getting there. Once you crack that code, you're pretty good. It's no different from coding on a website or something.''
New contract or not, Bennett said he expects to be at the start of training camp July 29, although he hedged a bit later.
''There's always a possibility,'' he added about missing the start. ''I take it one day at a time.''
Bennett said his agent will continue to try to push the Bears toward improving his contract after a 2014 season unlike any by a Chicago tight end. Bennett set a team record for tight end receptions last year with 90. He caught six touchdown passes and had 916 receiving yards.
The Bears have made it a policy in the past not to renegotiate contracts two years before expiration, a common practice in the NFL.
''But most people don't honor their damn phone contract,'' Bennett said. ''So, I mean it's just like being in an apartment and getting out of your lease because you want to find a better apartment or something better. ... I think every American, every person in the whole world should be trying to get a new contract. And if they're not, it's silly.''
Quarterback Jay Cutler found Bennett up to his normal standards. The Bears had been working several players at Bennett's position in practices, including Dante Rosario and free agent acquisitions Bear Pascoe, Chris Pantale and Blake Annen. Zach Miller, who had an impressive preseason before a season-ending foot injury cost him all of 2014, also has played in the spot.
''All of us reached out to him at certain points throughout the offseason,'' Cutler said. ''He wanted to be here. There is a business side to this and he feels passionate about his position. So it is what it is. We're happy he's here right now and will continue working with him when he's here.''
Fox's first look at Bennett confirmed the talent he'd seen on film.
''The tougher matchups you can create for the opponent's defense, the better,'' Fox said. ''He's got all the physical tools it takes, both as a blocker and as a pass catcher.''
NOTES: Though not a hockey fan as a youth, Cutler said he has become one after watching the Chicago Blackhawks win their third Stanley Cup in six years Monday. ''The Blackhawks have a dynasty going right now, and they've got this town excited, and rightfully so,'' he said. ''We have to congratulate them, they're doing great things, and hopefully we can catch up at some point.'' ... Right guard Kyle Long continued taking snaps with the first team offense at right tackle. The two-time Pro Bowl player was moved to the spot last week in OTAs because of injuries to tackles Jermon Bushrod and Jordan Mills, but had often been projected as an eventual tackle because he played the position at Oregon. ... 2015 first-round draft pick Kevin White missed practice because of an apparent injury, although the team wouldn't reveal what the specific situation is.
---
---