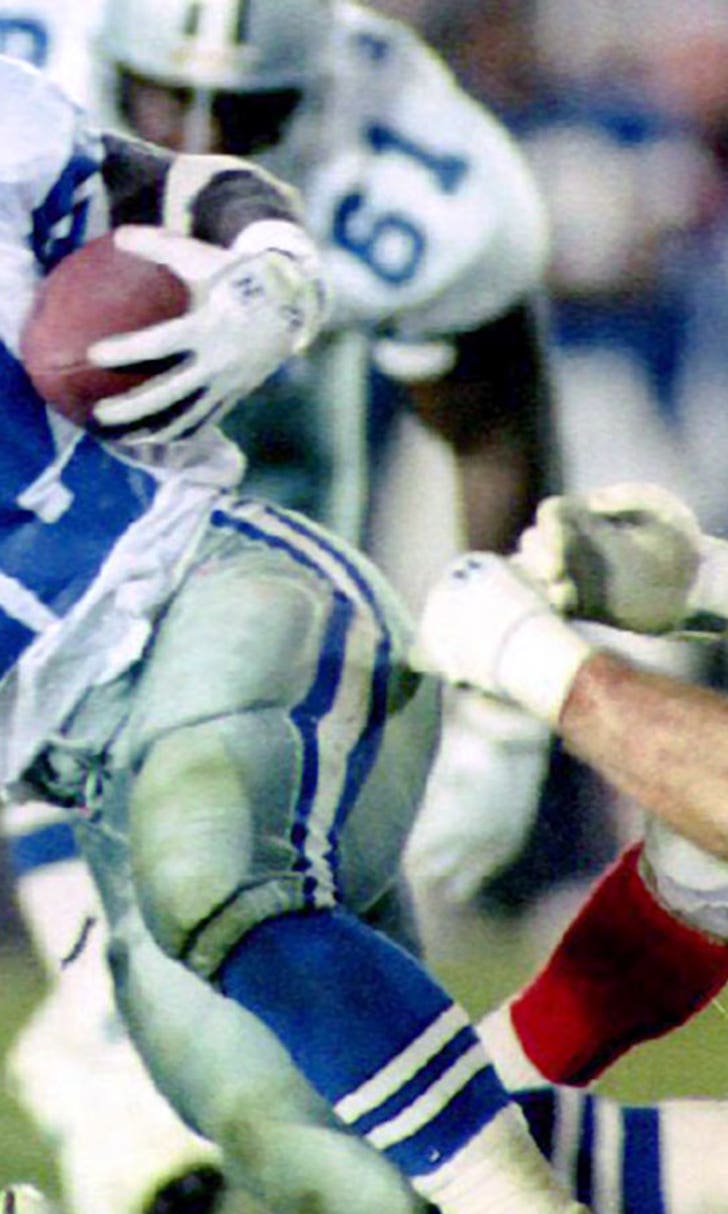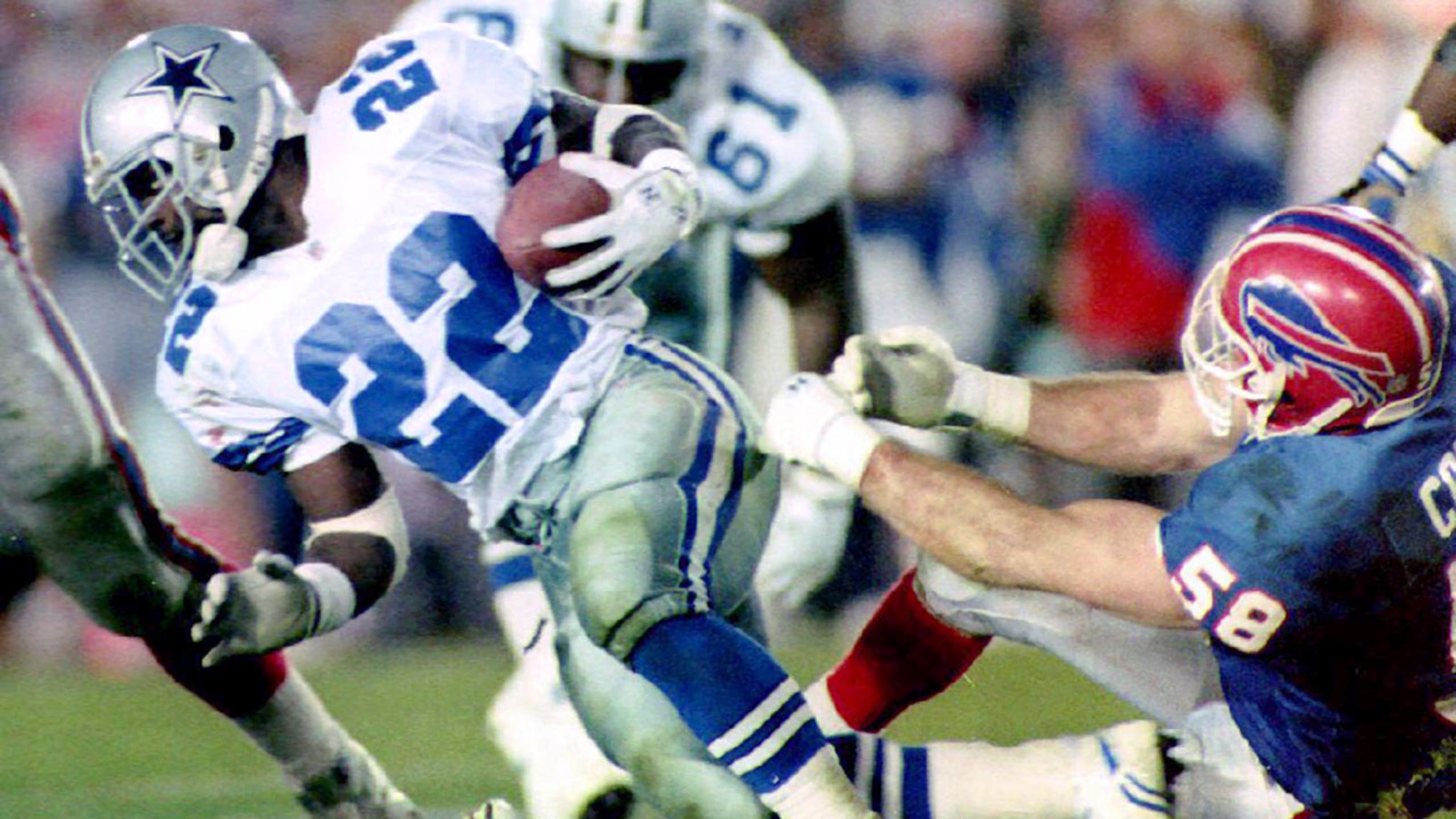 #TBT: Old photo shows Emmitt Smith's goals for the 1993 season
BY foxsports • July 30, 2015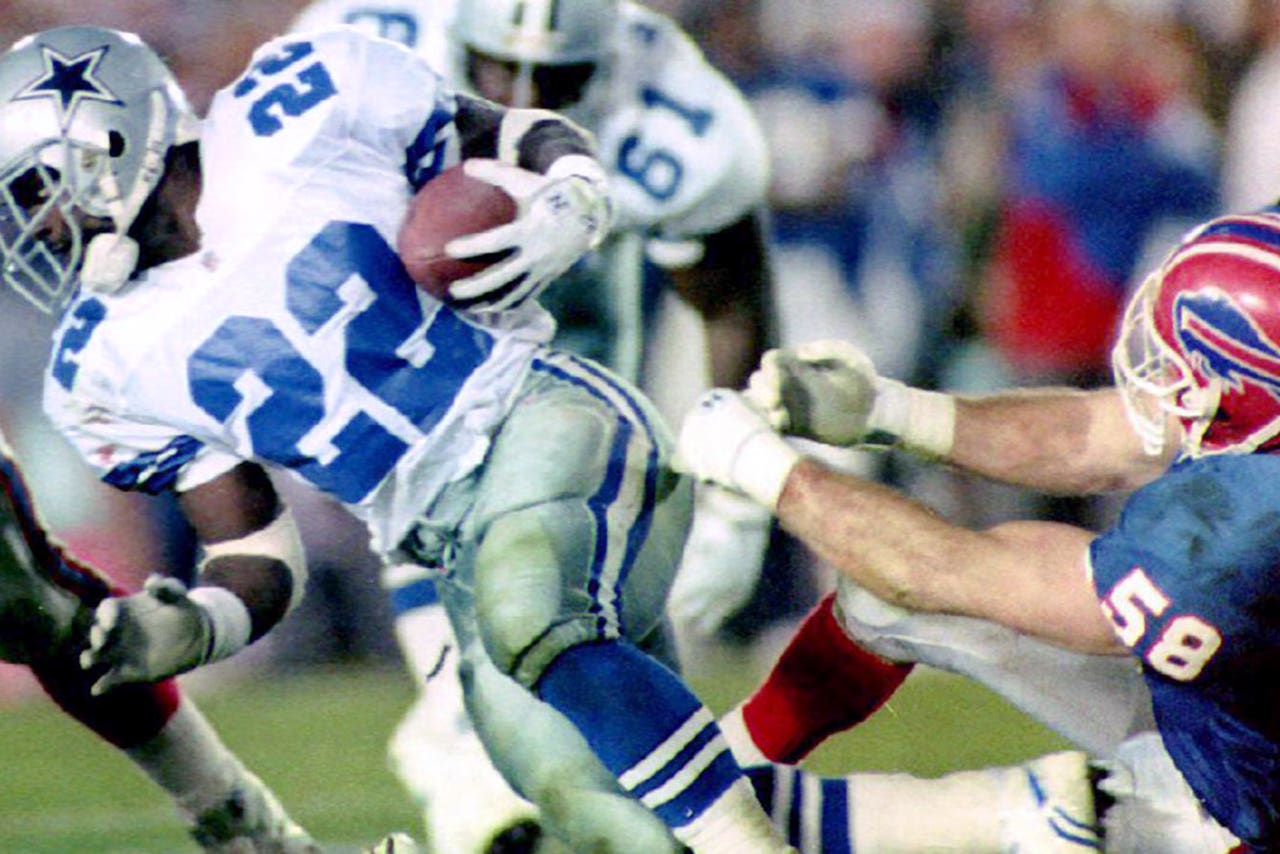 Emmitt Smith is one of the greatest running backs of all time, so it makes sense that he would set some lofty goals for himself. Prior to the 1993 NFL season, Smith created a checklist of 14 individual and team goals that he set out to accomplish.
Talk about a "Throwback Thursday" for the ages. This one dates real far back. His checklist was done old-school style, in print. Let's take a look: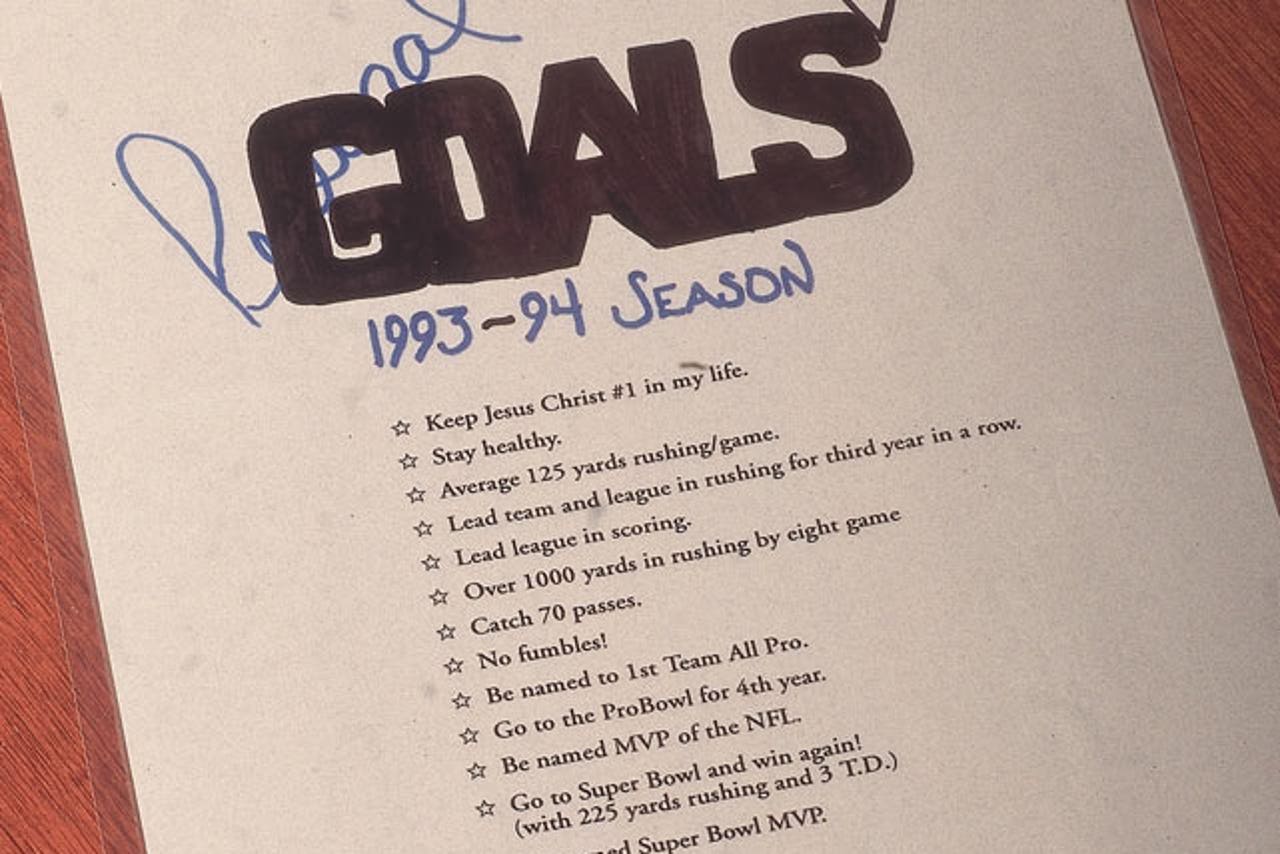 Smith has always been a confident man, but the two team goal he listed seemed well within reach before the start of the season. Smith managed to knock off the most important goal on the checklist--a trip to Disneyland. In Super Bowl XXVIII, the Cowboys defeated the Bills 30-13. Did he also keep Jesus in his life? Tough for us to say.
As for the individual goals on his checklist, Smith set his sights sky high. Just look at the list. He wanted to accomplish pretty much everything possible for a running back in one single season. Let's break it down one by one:
Stay healthy - Smith got close, but he was forced out of a Week 8 matchup with the Falcons after just one carry. He came so close.
Average 125 rushing yards per game - Smith came up short with just 106.1 yards per game, but let's keep in mind that he racked up only 283 rushing attempts. His yards per carry was a ridiculous 5.25 average.
Lead team and league in rushing for 3rd year in a row (Check!) - Well that was an easy one. Despite missing almost three full games, Smith racked up a league-leading 1,486 rushing yards.
Lead the league in scoring - Another failed goal for Smith. He scored just 10 touchdowns and didn't even crack the top 20 in scoring.
Over 1,000 yards rushing by eight game - This was another fail for Smith. Not only did he miss his goal, but he also missed the letter "s" in games when he originally set the goal.
Catch 70 passes - Yet another fail for Smith on what seems like a ridiculous goal to set. Smith finished with 57 receptions. To be fair, that's a lot for a running back. Don't beat yourself up over this one, Emmitt.
No fumbles - Really Emmitt? Come on now. This was obviously a fail -- he coughed it up four times that season. What running back ever finishes a season with zero fumbles?
And that's when Smith's checklist started to hit the sweet spot...
Be named to 1st team All-Pro (Check!) - He knocked that one down, easy.
Go to the Pro Bowl for 4th year (Check!) - Winner once again, after a bit of a humble brag (I mean couldn't he have just said "go to the Pro Bowl")
Be named MVP of the NFL (Check!) - You read that right. There was a time in the NFL when a position other than quarterback could be named MVP.
Go to the Super Bowl and win again (with 225 yards rushing and 3 T.D.) (Eh?) - You had to add that last parenthesis Emmitt, huh? The Cowboys won the Super Bowl, but Smith finished the game with 132 rushing yards and two touchdowns.
Be named Super Bowl MVP (Check!) - Boom. Smith was named the MVP even though he missed his individual statistical goal for the game.
(h/t Reddit: Romobyl)
---
---