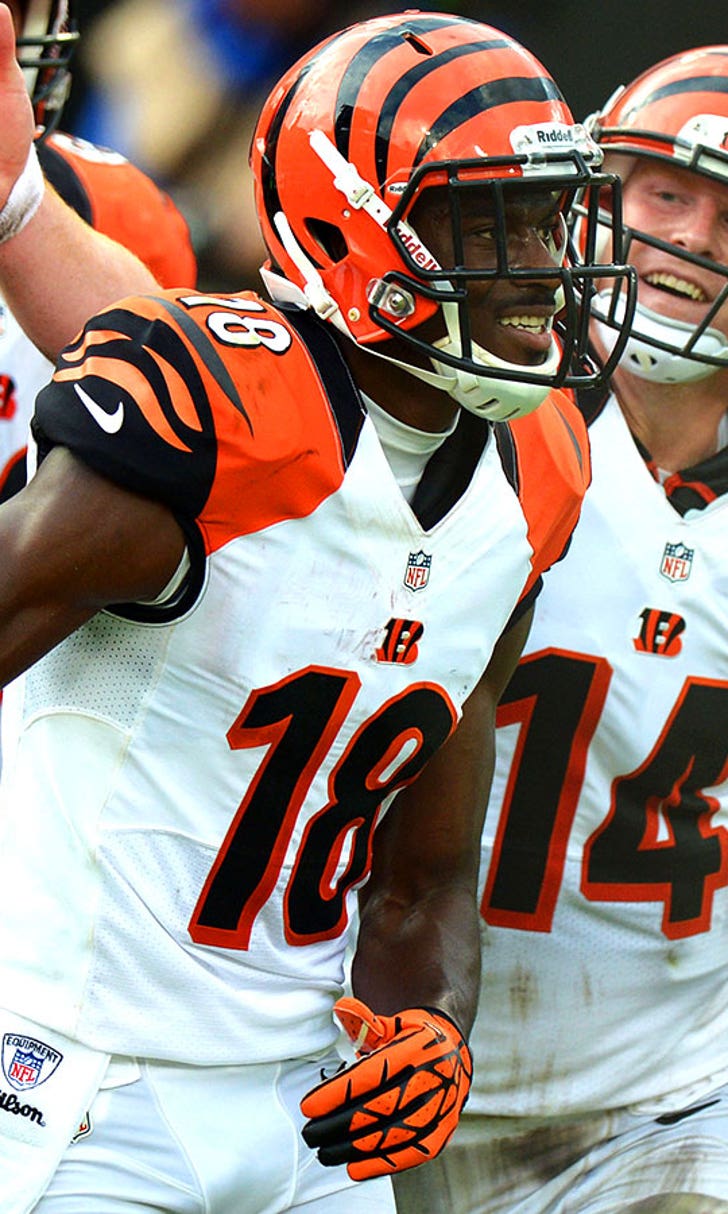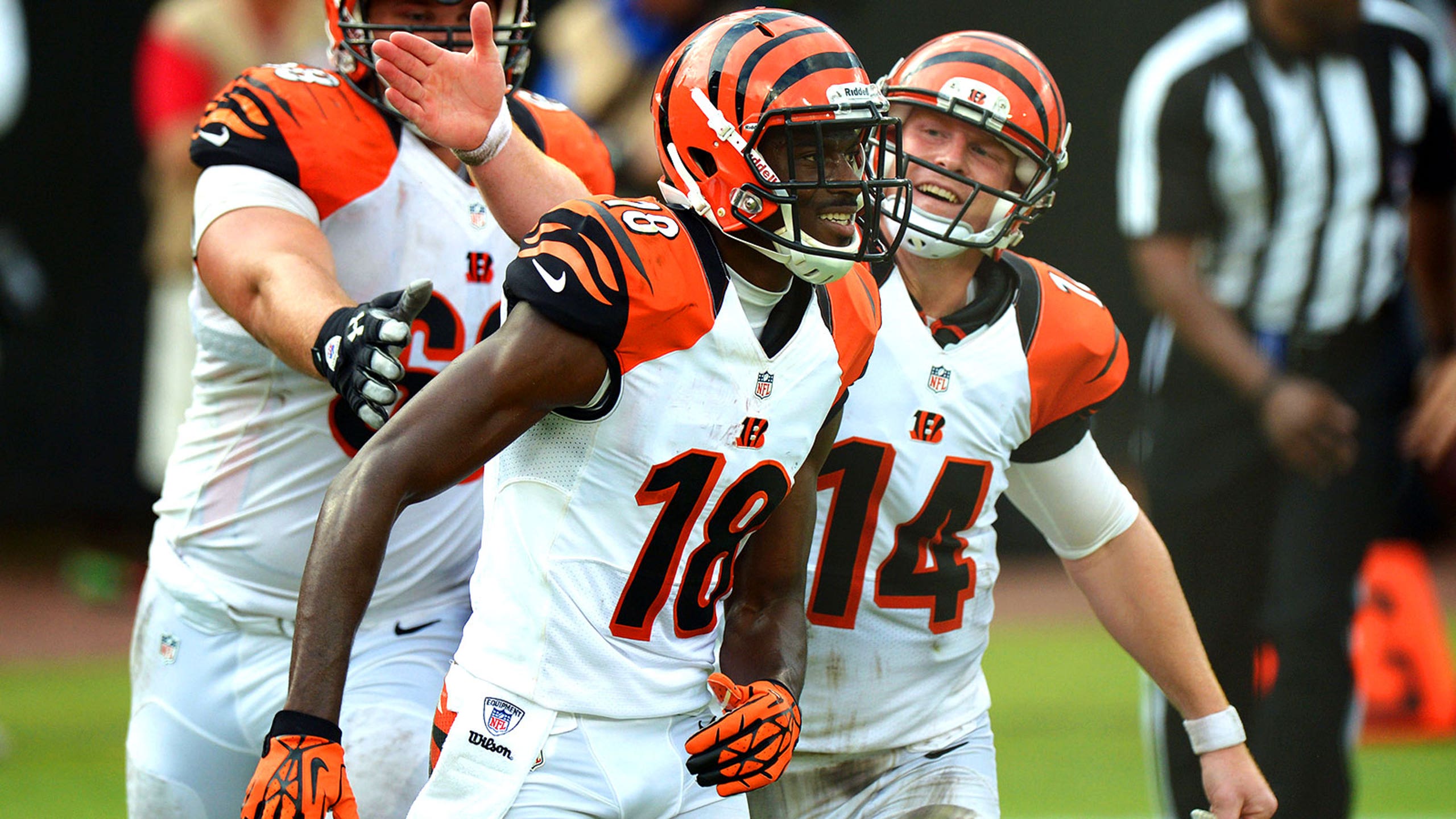 Tale of the tape: 5-0 starts of the 2015 Bengals vs. 1988 Bengals
BY foxsports • October 12, 2015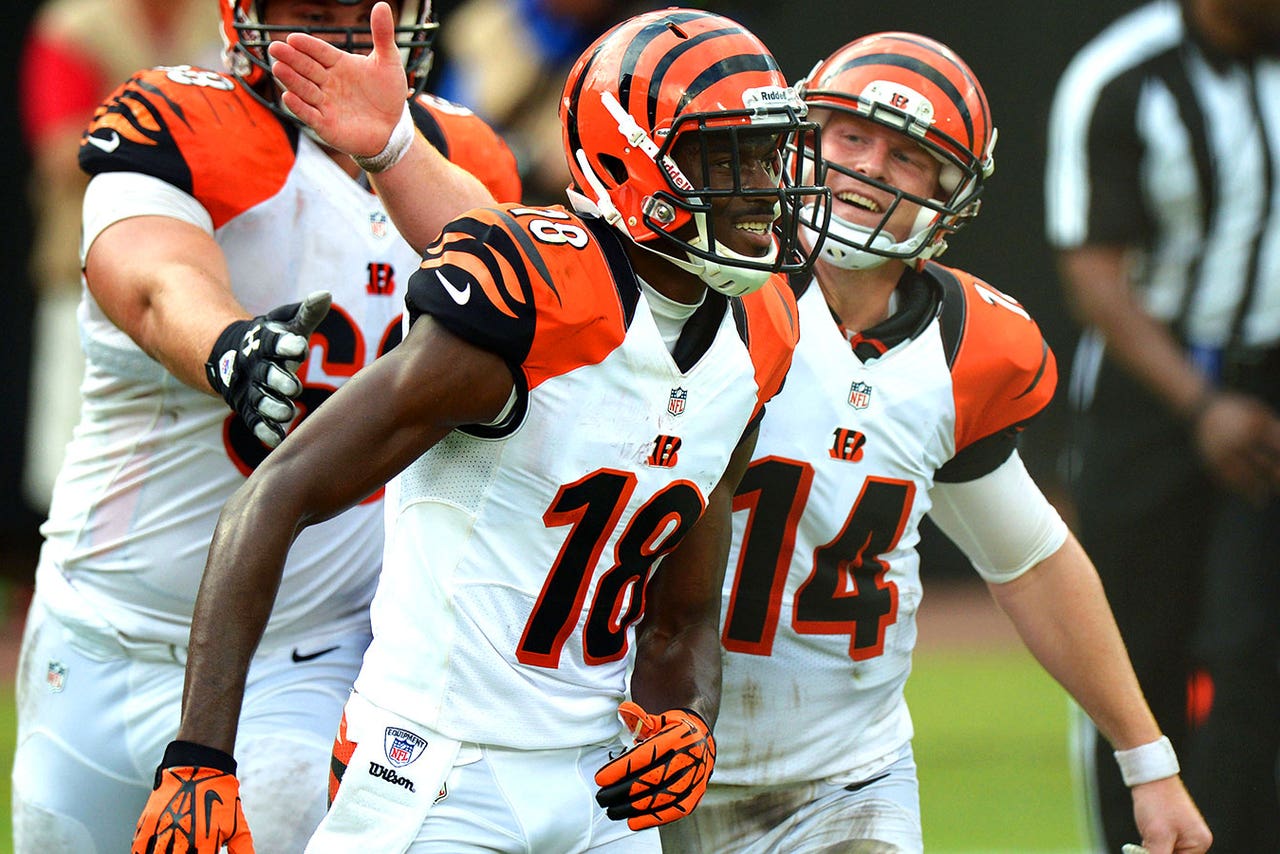 The Cincinnati Bengals are 5-0 for the first time since 1988, which also happens to be the last season they went to the Super Bowl. 
Andy Dalton has led the franchise to four straight postseasons, which have all ended after one game. An impressive comeback victory over Seattle on Sunday has many thinking that this squad is different and ready to get over the playoff hump. 
The 1988 Bengals were the highest scoring team in the league, led by Boomer Esiason's no-huddle offense and a rookie running back named Elbert "Ickey" Woods and his 15 touchdowns. They were one late Joe Montana heroic drive from a Super Bowl title. 
Let's see how this year's team stacks up against its predecessors from 27 years ago. 
Cincinnati Bengals Tale of the Tape: 2015 vs. 1988
| | | | |
| --- | --- | --- | --- |
| Position | 2015 | 1988 | Advantage |
| Quarterback | Andy Dalton: Has gotten Bengals to playoffs in four straight years, but still looking for first postseason win | Boomer Esiason: 1988 NFL MVP, four-time Pro Bowl selection.  | 1988: Boomer |
| Running backs | Giovani Bernard & Jeremy Hill: Young and talented, but neither has established himself as star just yet | James Brooks & Ickey Woods: Brooks was four-time Pro Bowl selection with three 1,000-yard seasons in Cincy, Woods was breakout star as rookie with 1,066 yards and 15 TDs in 1988 | 1988: Get some cold cuts |
| Receivers | A.J. Green, Marvin Jones & Mohamed Sanu: Green is one of NFL's best receivers while Jones and Sanu are capable complementary pieces | Eddie Brown, Tim McGee, & Cris Collinsworth: Brown averaged astounding 24 yards per catch (NFL single-season record , min. 50 receptions); McGee had just 36 catches in '88, but had career year in '89; Collinsworth had just 13 catches in final season of eight-year career  | 2015: Green > Brown |
| Tight ends | Tyler Eifert is emerging as force with five touchdowns in five games, best in NFL among tight ends | Rodney Holman had first of three straight All-Pro seasons in 1988, is still franchise leader in catches among tight ends with 318 -- which Eifert should threaten if he stays healthy and stays in Cincy | 1988: Holman |
| Offensive line | Andrew Whitworth continues to be one of NFL's best left tackles; rest of unit has done tremendous job keeping Dalton clean this season (six sacks allowed in five games) | Anthony Munoz is one of the best tackles in NFL history; right guard Max Montoya no slouch either, with four Pro Bowls in decorated career | 1988: Munoz & Co.  |
| Defensive line | Geno Atkins regained Pro Bowl form, while Carlos Dunlap already has five sacks through five games | Tim Krumrie was menace at nose tackle, but even more remembered for horrific broken leg he suffered in Super Bowl against San Francisco | 2015 |
| Linebackers | Without Vontaze Burfict, this group is solid, but average | Reggie Williams was at tail end of 14-year career in Cincy; no world beaters here either | PUSH |
| Secondary | Top four corners are all first-round picks, but starter Dre Kirkpatrick has struggled badly; George Iloka solid when healthy; fellow safety Reggie Nelson has seen play drop off  | CB Eric Thomas and safety David Fulcher both Pro Bowl picks, but Bengals fans probably can't penalize Lewis Billups enough for dropping Joe Montana's pass in end zone for John Taylor early in fourth quarter of SB. Still, unit deserves props for holding one of best WR duos of all-time to just six points through three quarters | 1988 |
| Special teams | "Pacman" Jones has been fantastic once again as a returner.  | Kicker Jim Breech had horrible season, connecting on just 11 of 16 field goals (68.8 percent). Fortunately, the Bengals scored whopping 59 TDs and didn't need his services much (he also missed three PATs) | 2015 |
The 1988 team wins 5-3-1. That doesn't mean this year's unit can't make it to the Super Bowl, but Dalton and company may be able to finally break into the playoff win column.
---
---