National Football League
National Football League
T.O. not lost for words with Bills coming to town
Published
Nov. 17, 2010 11:53 p.m. ET

New team. Same old, defiant, outspoken and, yes, playful Terrell Owens.
Whether it was in Buffalo last year or now in Cincinnati, T.O. had no difficulty talking about himself, Bills quarterbacks or anything else Wednesday as the Bengals (2-7) prepare to host the Bills (1-8) in Sunday's ''battle of the worst,'' as he put it.
Owens opened and closed a near 20-minute conference call with Buffalo reporters by playfully saying, ''Go Bills.'' In between, he expressed no surprise that the Bills lost faith by cutting quarterback Trent Edwards earlier this season; and offered a message to anyone - including Buffalo's first-year coach Chan Gailey - who might have thought he hit the wall last season.
''No, T.O. doesn't hit any walls,'' Owens said when informed that was one of Gailey's concerns in not re-signing him. ''Trust me, if there's any walls in front or me, I'm going to find a way to go through it, around it, or over it. There's no just hitting the wall.''
At 36, Owens' production this season certainly speaks to the contrary.
Nine games in, he ranks third in the NFL with 834 yards receiving and is tied for fourth with seven touchdowns - numbers surpassing the 829 yards and five scores he had in his one year with the Bills.
Though disappointed in the Bengals' record, Owens isn't surprised by his resurgence in a year he had to wait until July for Cincinnati to sign him to a one-year contract.
''Teams passed up on me because of what I didn't do so much in Buffalo. Other than that, I can only do what I can do to prove a lot of people wrong,'' Owens said. ''If I'm put in the right situation, I'm able to succeed and do some of the things that people are seeing now that they feel is, I guess, eye-opening for my age.''
Though he isn't sure about his future with the Bengals beyond this season, Owens can see himself continuing to play and produce at 40. It was just like old times for Owens, who expressed similar sentiments in Buffalo.
And it was no surprise that T.O. had an opinion on the Bills' quarterbacking situation after Edwards, now a backup in Jacksonville, was benched after two games and then released a week later in favor of journeyman Ryan Fitzpatrick.
''I think it was just going to be a matter of time,'' Owens said. ''I was shocked at the beginning of the season that Trent was still named the starter. I think that coaching staff kind of recognized that he wasn't, I guess, at the level that they needed him to be.''
Owens has a personal bias, because he had his best games with the Bills after Fitzpatrick took over in November. And that included Owens enjoying a season-best 197 yards receiving in an 18-15 loss at Jacksonville. It was a game in which Fitzpatrick hit him for a 98-yard touchdown pass, the longest in team history.
Edwards, by comparison, was the quarterback who failed to complete a pass to Owens in a 27-7 loss to New Orleans on Sept. 27, ending T.O.'s 185-game streak that was the third longest in NFL history.
''I liked Fitz's demeanor. I liked his confidence. He has that type of, you know, swagger about him,'' Owens said. ''I knew the guy could play all along. I'm not surprised by any means. He's doing a great job.''
Fitzpatrick isn't surprised by Owens' production this season. As a former backup in Cincinnati, Fitzpatrick also provided Bengals starter Carson Palmer a few words of advice regarding T.O. last summer.
''I told Carson, `You want this guy on your team because he can play,''' Fitzpatrick said. ''So they're using him, I guess, like he should be used, and throwing him the ball like crazy.''
Where Fitzpatrick drew the line was whether he would've preferred Owens still be in Buffalo.
''I think everybody understood what it was. They brought him in for a year and things didn't work out the way everybody wanted them to work out,'' Fitzpatrick said before noting how well Steve Johnson has filled Owens' job as the No. 2 receiver. ''I'm not disappointed I'm throwing to Steve instead of Terrell. I guess I can say that.''
Gailey credited Owens for the season he's enjoying, but acknowledged the receiver's age and production played into the team's decision to not re-sign him.
''You do reach the wall, and it's a guess on when guys are going to do that. And you have to make assumptions with the information that you have at hand,'' Gailey said. ''We didn't know where (the wall) was. We knew it was probably getting close. Obviously it wasn't. But we felt like it was getting close.''
Gailey also added he wanted to free up a spot to allow his younger receivers to develop.
---
---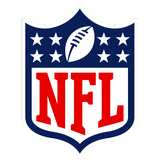 Get more from National Football League
Follow your favorites to get information about games, news and more
---