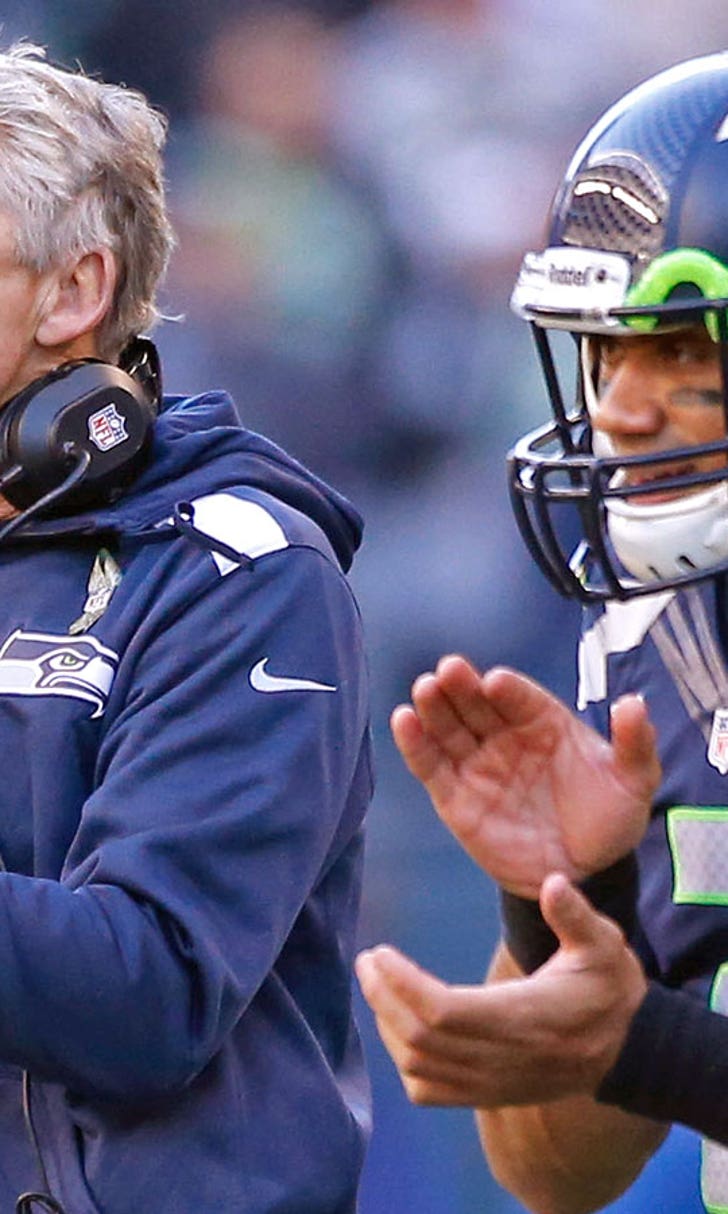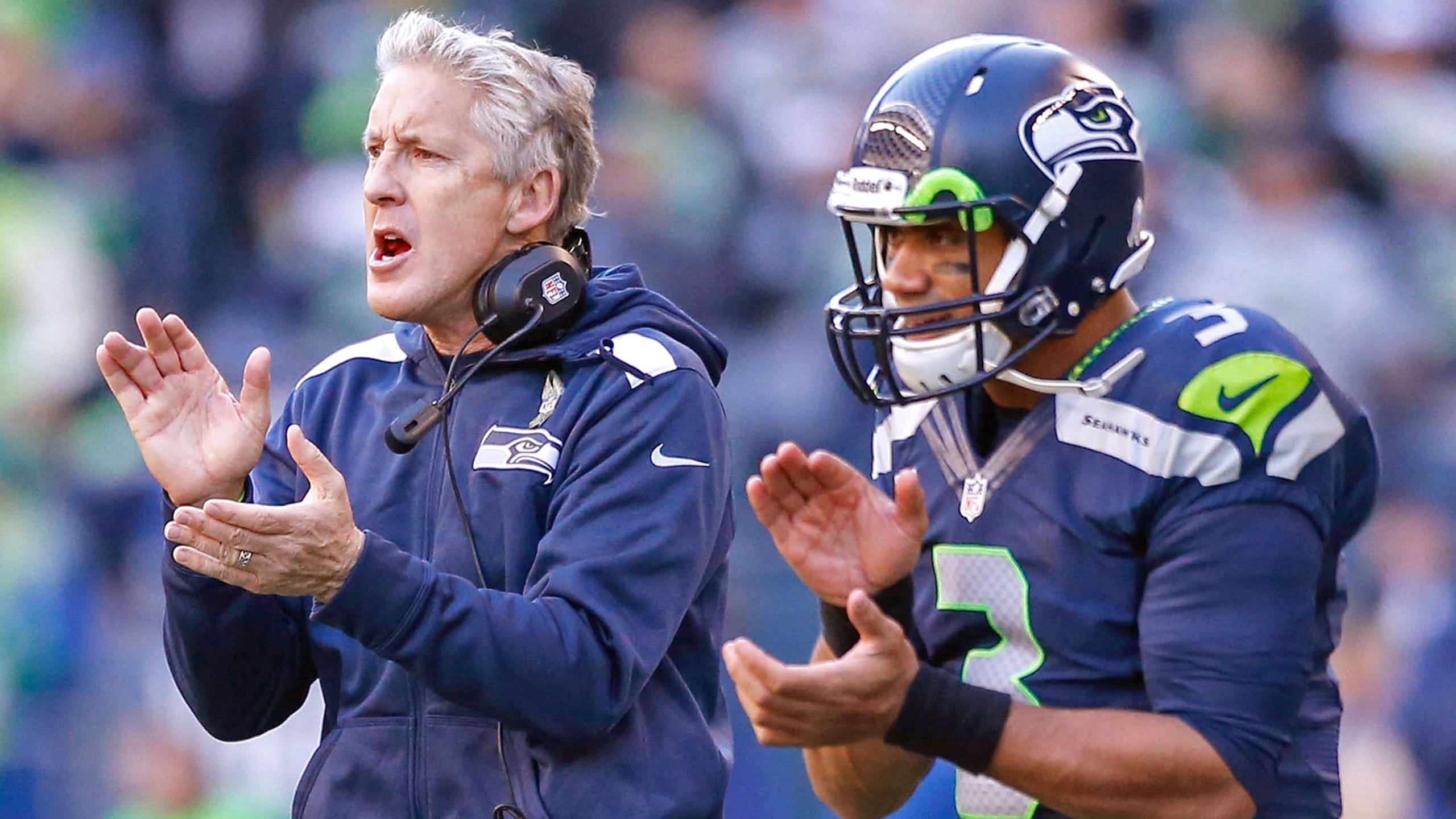 Super Bowl XLVIII Cheat Sheet: It's time to believe in Seattle
BY Peter Schrager • February 1, 2014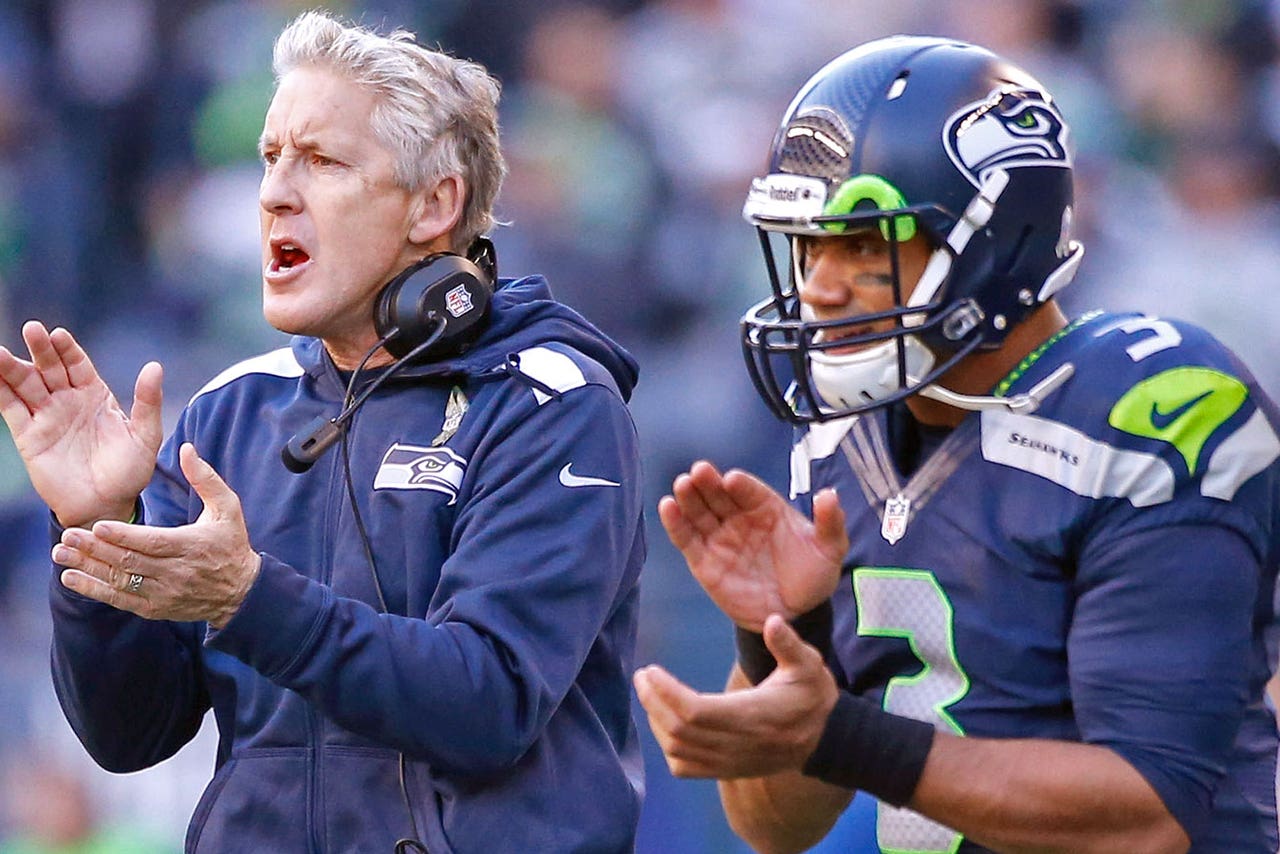 The Broncos and Seahawks are officially done with all of their required media obligations, ending a week that began with intrigue around what Richard Sherman would say, then finished with great interest in all the things that Marshawn Lynch wouldn't. The teams' media duties -- required sessions Tuesday, Wednesday, and Thursday with every player and coach, as well as Sunday, Monday, and Friday with a select few -- are usually just one of many potential distractions in a Super Bowl week.
Typically, the Super Bowl city is a giant laser beam of distraction. At the very least, the players and teams tend to be a few short slants away from the heart of the action. In Indianapolis two years ago, the New York Giants' team hotel was about two blocks from Lucas Oil Stadium, where the game was being played. Last year, the Ravens and 49ers were just a few blocks away from both Bourbon Street and the Superdome. This year? The Broncos and Seahawks are situated in Jersey City, across the Hudson River. They might as well be out in Trenton. The Jersey City Westin and the Hyatt are lovely hotels and truthfully, both teams wouldn't want it any other way.
I've spent the past five days in Jersey City and though the local residents and businesses are certainly intrigued by the fact two Super Bowl teams are staying in their city, it's not exactly the only topic of dinner conversations. The Chili's restaurant next to the Westin wasn't swarmed with Seahawks fans on Thursday and other than an unexpected interaction with Jake Plummer, I haven't seen a single Broncos fan on the PATH train from NJ. This is not saying that the team's faithful fans -- two of the best fan bases -- haven't made the trip out East. That's factually wrong. You can't walk two steps in Times Square this week and not bump into a fan in a Manning or Wilson jersey. They're just not swarming the actual team hotels. "This week is a little light," Seahawks wide receiver Ricardo Lockette said on Thursday. Though he didn't suit up for the game, Lockette was with San Francisco for the 2012 season. "Last year, we had everybody in the lobby, we had people in the elevators, people everywhere you went. If you went to Pizza Hut, they would follow you to Pizza Hut. This year, it's more controlled."
No media circus to throw them off, no wild swarms of fans or goofy madness outside their doors, no major weather calamities, and truly no big off-the-field developments (remember the term "Deer Antler Spray") -- the result is just football.
And if it's just football, I'm going with the Seahawks on Sunday. I know, I haven't been the biggest Seahawks supporter this year. Or 2012. Or really, ever before. But the evidence is out there.
1. The time I bashed the Seahawks' 2012 Draft class because I didn't think Russell Wilson was big enough to be an NFL starter. I'm serious. I gave the Seahawks' 2012 NFL Draft -- one that netted Bruce Irvin, Bobby Wagner, Russell Wilson, and Robert Turbin -- a "D." It's right here, and I'm still dislodging the foot from my mouth.
2. The time in August, when I said the Rams -- and not the Seahawks -- would be the team to beat in the NFC West. Yes, less than five months ago, I said Seattle would miss the playoffs. That's HERE.
3. When I argued with FOX Football Daily host Scott Fujita on the show because he (correctly) thought the Seahawks would win the NFC.
4. Two weeks ago, when I thought the 49ers would beat the Seahawks in front of the 12th Man.
Fool me once, shame on you. Fool me four times, well, that's probably on me.
And being around this Seahawks team this week, it's hard to ignore there's something very special about this team right now. They speak of something called "Seahawks 24-7" -- a mantra, yes, but also a way of going about their business both on the field and off -- that has kept them glued together through any and all adversities. The Percy Harvin injury. The Brandon Browner suspension. The Richard Sherman postgame interview backlash. The Marshawn Lynch non-interview backlash. They've never wavered. They've never broken off from one another.
I chatted with linebacker Bobby Wagner on Thursday. I asked him what made this team so special. "I think just how close we are together. It feels good when you're out there competing with guys that you're close to, guys that I look up to as brothers. When you've got that type of care for each other, you've got trust out there on the field, you have the ability to play faster. You just know the guy next to you, behind you, in front of you and that's why we move so fast."
I know Peyton Manning's had a historical season. I believe Champ Bailey deserves to hoist the Lombardi Trophy before he calls it quits. I understand just how difficult it is to stop a team that's scored the most points in NFL history, too.
But I also know that defense wins championships.
No real distractions, a week of preparation outside the Times Square Super Bowl bubble, and an uncanny ability to prove doubters wrong -- whether it be once, twice, three times, or four -- this team has what it takes.
With my last "Cheat Sheet" pick of the season, I'm going with Seattle.
Final Score: Seahawks 31, Broncos 23
---
---