National Football League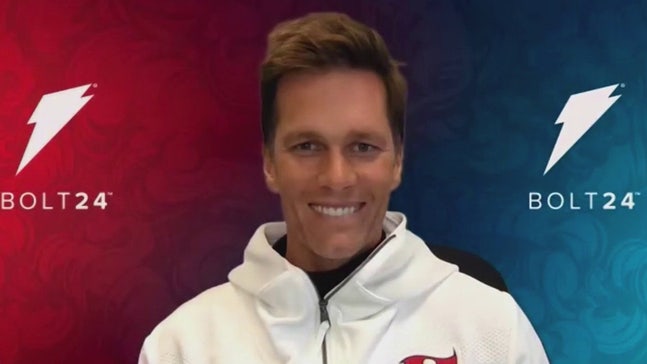 National Football League
Best of Super Bowl's 'Opening Night'
Updated
Feb. 1, 2021 6:26 p.m. EST
This year's Super Bowl week has already proven to be unlike any other, starting with "Opening Night."
Because of the pandemic, "Opening Night" ⁠– which typically serves to kick off the media blitz that accompanies the Super Bowl ⁠– shifted to the daytime, as a daylong event Monday.
Even for a guy with extensive familiarity with Super Bowl media, the experience warranted special documentation.
Tom Brady and several Tampa Bay Buccaneers players and coaches were made available to start the day at 12 p.m. ET, with Patrick Mahomes and the Kansas City Chiefs followed at 4 p.m. ET.
Follow along as we collect the best quotes and moments from an "Opening Night" frenzy that's one of a kind.
Brady's watchful eye
When it comes to the Super Bowl, one turnover can dictate the outcome of the game. Brady's keenly aware of that and noted that he'll have to be extra cautious to avoid opportunistic Chiefs defensive back Tyrann Mathieu in Sunday's clash.
Magic Mahomes
Mahomes sits one victory away from becoming the youngest player in league history to win two Super Bowls. Of course, if he wins Sunday, he'll break Brady's record ... one of the many the Bucs' QB holds.
Brady complimented Mahomes on his career trajectory, saying the 25-year-old has "only elevated" since his MVP year of 2018.
Standout Buccaneers wide receiver Mike Evans admitted he knew about the Chiefs' QB long before he hit the scene at Texas Tech in college and with the Chiefs in the NFL.
It appears the Buccaneers are reluctant to give Mahomes and the Chiefs any kind of bulletin board material — probably for good reason.
Returning the praise
Both teams were feeling the love Monday, as the Chiefs reciprocated the kind words the Buccaneers shared earlier in the day.
Regarding Brady, Mahomes relayed that he often finds himself watching tape of the Bucs' quarterback playing the position "the right way."
Mathieu went with an elegant, lyrical approach when describing what he sees when watching Brady.
The elephant in the Zoom
Sunday will mark Brady's 10th Super Bowl, but it's his first trip with the Bucs. His previous nine appearances came with the New England Patriots and head coach Bill Belichick.
Understandably, folks wanted to hear from Brady about his relationship with his former boss.
This is also the first Super Bowl as a member of a team other than New England for tight end Rob Gronkowski.
Gronk retired as a Patriot in 2019 after winning Super Bowl LIII, but he came back this season to link up with Brady in Tampa.
When asked if he'd heard from his former coach, Gronk said he has a great relationship with Belichick, but it has been radio silence since he joined the Bucs.
Still going strong
The question of the 43-year-old Brady's desire to keep going in the NFL is becoming old hat for the Bucs' quarterback, but it has to be asked.
"I don't know when that time will come, but I think I'll know, and I'll understand that I gave it everything I could. ... I can never go at this game half-assed."
With a win Sunday, would a ride off into the sunset be an option for Brady? It would certainly make for a fairytale ending.
On the other hand, with 40 passing touchdowns in the regular season, it seems like there's plenty left in Brady's tank.
Sneaky Gronk
Layabouts, take note!
If you're ever subject to virtual workouts but don't feel like you've got the juice on a particular day, Gronk outlined a tricky way to get around those check-ins.
Leader of the pack
Rookie reporters are a staple at Super Bowl media days — even virtual editions. One youngster used his time to ask Mahomes who he thought his spirit animal was, and the Chiefs QB leaned in to being a leader.
He also went with an unusual choice for Travis Kelce's spirit animal ...
Deep thoughts
Another young reporter asked Chiefs head coach Andy Reid for his solution when he feels "stressed out."
Reid kept it simple — and unsurprising — when he said his tonic is to air out the football.
That seems like a pretty sound option when you've got the likes of Mahomes and Tyreek Hill at your disposal.
Bonus halftime show?
Bucs wideout Scotty Miller made headlines last week after he said he'd take his chances against Hill, aka "The Cheetah," in a race.
Hill didn't entirely take the bait when asked about that. Instead, he took the high road and said he appreciated Miller's confidence in himself.
Hill did, however, leave the door open to settling the issue.
Sure, The Weeknd has a likely blockbuster performance lined up for the halftime show on Sunday, but Hill's idea is a quality Plan B.
Tight as brothers
Gronkowski and Kelce are two of the greatest tight ends to grace the NFL.
The two 31-year-olds reflected on how much they've impacted each other over the course of their careers:
Check back throughout the day for more updates!
Enter the Super Bowl LV contest on the FOX Super 6 app for free, and you can win the $250,000 jackpot! Download now at foxsuper6.com!
---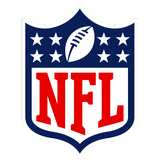 Get more from National Football League
Follow your favorites to get information about games, news and more
---