National Football League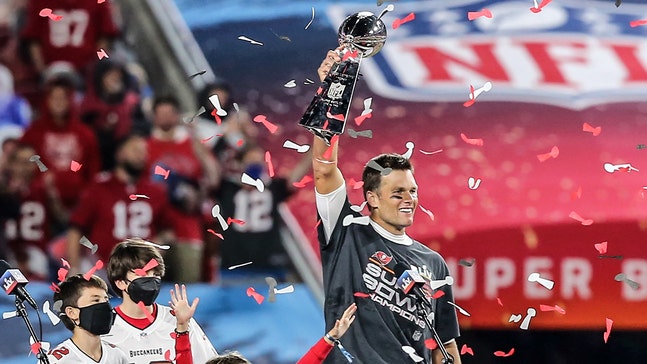 National Football League
The science behind NFL Super Bowl futures
Updated
Jul. 20, 2021 12:40 p.m. ET
By Sam Panayotovich
FOX Sports Betting Analyst
The ink has barely dried on the Tampa Bay Buccaneers' 31-9 win over the Kansas City Chiefs in Super Bowl LV, yet bookmakers have already turned their attention to next year's championship odds.
FOX Bet has the Kansas City Chiefs atop the betting board at +550, which means a $100 bet makes you $550 and pays out $650. Those are almost the exact preseason odds that Kansas City had last offseason.
After the Chiefs, it's the new kings of the NFL castle. The Tampa Bay Buccaneers are +850 to win Super Bowl LVI. FOX Bet is doing you a solid by boosting Tampa Bay's odds to run it back to +1000. Every dollar counts in this life.
The Green Bay Packers (+900) are third, followed by the Los Angeles Rams (+1200), Buffalo Bills (+1200) and Baltimore Ravens (+1300) to round out the six teams with the best odds.
"It starts off with weighing the best teams at the end of this year, and then we layer in consistency," FOX Bet content integration specialist Jacob Blangsted-Barnor told me. "The Packers have made two straight NFC Championship Games. There's been talk about Aaron Rodgers leaving, but he's not really going anywhere.
"Consistency is what sticks you at the top of this list. Kansas City has played in back-to-back Super Bowls. The Bills made the playoffs again. With the Buccaneers, you're probably looking more at Brady's consistency, as opposed to the team's consistency."  
It's a balancing act among following the good quarterbacks, paying attention to past performance and weighing realistic expectations. FOX Bet clearly respects Sean McVay and the Rams, and their odds got even better when the franchise made a move for quarterback Matthew Stafford.
JBB reported that FOX Bet has taken the most future bets on the Buccaneers to win Super Bowl LVI, with four times as many wagers on Tampa Bay as on any other team. The Chiefs, Eagles, Steelers and Rams are the next four teams so far.
"Two really interesting teams to look out for are the Niners (+1400) and Saints (+1700)," JBB observed. "The Niners didn't even make the playoffs last year and finished last in the NFC West. They're sixth in the betting at +1400. When healthy, they're a very talented roster, and the rumors have them addressing the quarterback position.
"The Saints are interesting in the other direction. Drew Brees is likely retiring, and they're in salary-cap hell. They had the third-best odds heading into last season, and they've dropped back significantly to seventh. That could keep dropping depending on what happens next. There could be several core pieces leaving New Orleans before the season starts."
Unlike in most NFL offseasons, many quarterbacks are suddenly available, whether through free agency or the trading block. Ryan Fitzpatrick, Aaron Rodgers, Deshaun Watson, Carson Wentz and Russell Wilson have all seen their names in rumors over the past month or so, and most of those signal-callers would improve the betting odds, should they go to new teams.
"You're going to see some teams' odds wildly change," JBB explained. "The Colts could be at +2500 one day, but if they land Deshaun Watson, they'll probably have level odds with a team like the Bills in terms of roster strength. Things are going to change dramatically for a few teams, and that's the great thing about the NFL."
There's always the flip side to a quarterback changing teams. Often, the positioning of the future number tells you how a sportsbook is feeling about the potential jostling. For example, FOX Bet has the Houston Texans with the highest odds (150-to-1) to win the Super Bowl in the entire league. Even the Detroit Lions (125-to-1), Denver Broncos (100-to-1) and Cincinnati Bengals (90-to-1) have better odds right now. Watson is all but gone in the eyes of the trading room.
FOX Bet is clearly bullish, however, on Aaron Rodgers staying in Green Bay.
"If they move on from Rodgers and roll with Jordan Love, they probably go up to 30-to-1, maybe higher," JBB estimated. "They're a big name, though, and people love to bet them. We took loads of money on the Packers, even though we opened up the Vikings as the favorite to win the NFC North. And Green Bay did what they do. If Rodgers leaves, those odds will change drastically. I personally don't see him leaving. I can't even imagine somebody winning the NFL MVP and then being moved on to another team."
One team to keep a close eye on is the Miami Dolphins. That's a defense built to win right now, with a very solid head coach in Brian Flores. FOX Bet has the Fins at +2800 to win next year's Super Bowl heading into what will be a very interesting NFL Draft.
"They're another interesting team," JBB said. "There's talk they could draft a quarterback with the No. 3 overall pick in the draft. We think they settle with Tua [Tagovailoa], so it's really about what strides he makes and what they put around him. They could go out and add [Alabama wide receiver] Devonta Smith. Tua really didn't have a true No. 1 receiver last year. It's really a huge draft for them. They could even trade down a few spots and still get a really good receiver and something else, too. They're a few players away from being a challenger in the AFC."
For full Super Bowl LVI title odds, click here. 
Sam Panayotovich is a sports betting analyst for FOX Sports and NESN. He previously worked for WGN Radio, NBC Sports and VSiN. He'll probably pick against your favorite team. Follow him on Twitter @spshoot.
---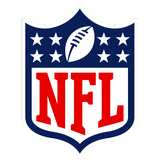 Get more from National Football League
Follow your favorites to get information about games, news and more
---