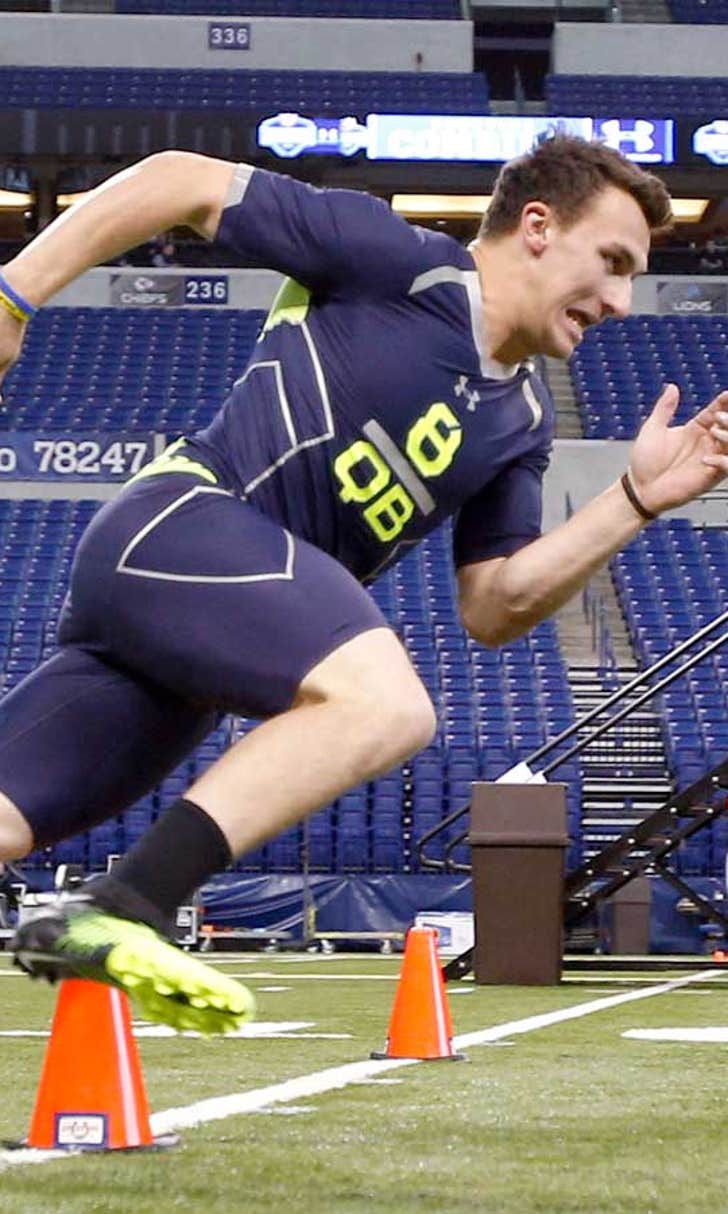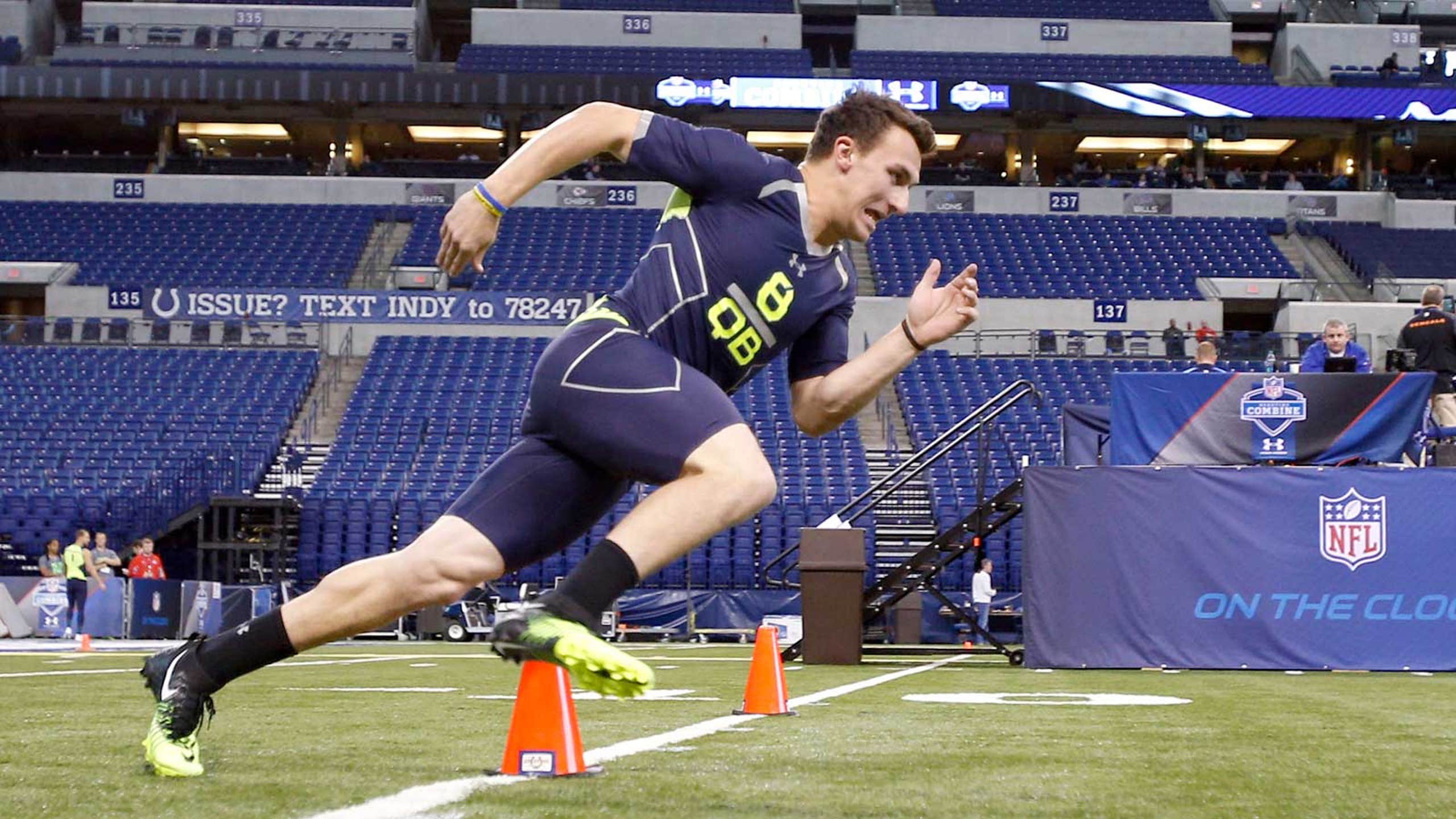 Sunday's Standouts: Blake Bortles puts on a complete show
BY foxsports • February 23, 2014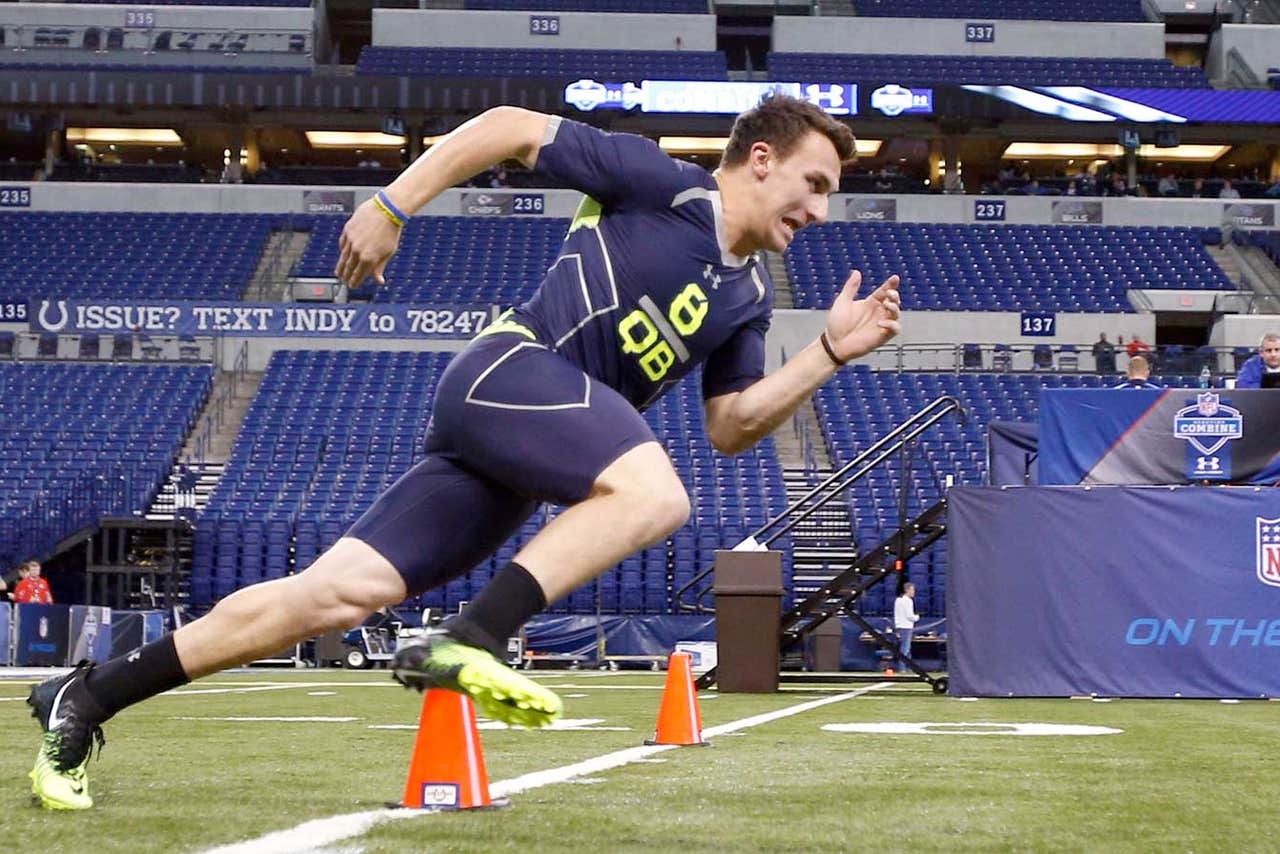 The on-field portion of the NFL Scouting Combine kicked off Saturday with the offensive lineman and tight ends showing off on the turf of Lucas Oil Stadium, but it was the quarterbacks, wide receivers and running backs that were on full display on Sunday.
Just like in Combines past, there were some athletes who decided not to run or throw, but there were plenty that took the opportunity to prove to all 32 teams that they have legitimate talent. Here are a few of Sunday's standouts that left an impression on NFL brass.
Johnny Manziel, QB
Johnny Football chose not to throw at all on Sunday, but he ran an official 40-yard dash time of 4.68 which was right where he thought he would come in and for comparison purposes was just a touch slower than Russell Wilson's time of 4.55 two years ago. But the on-field drills weren't where Manziel was going to make his money this weekend, it was at the podium and in the meeting rooms. When he addressed the 200-plus media members on Friday he displayed the professionalism and maturity that had been lacking during his time in College Station, and by most accounts, that is how he portrayed himself to the teams in his individual meetings as well.
Mike Evans, WR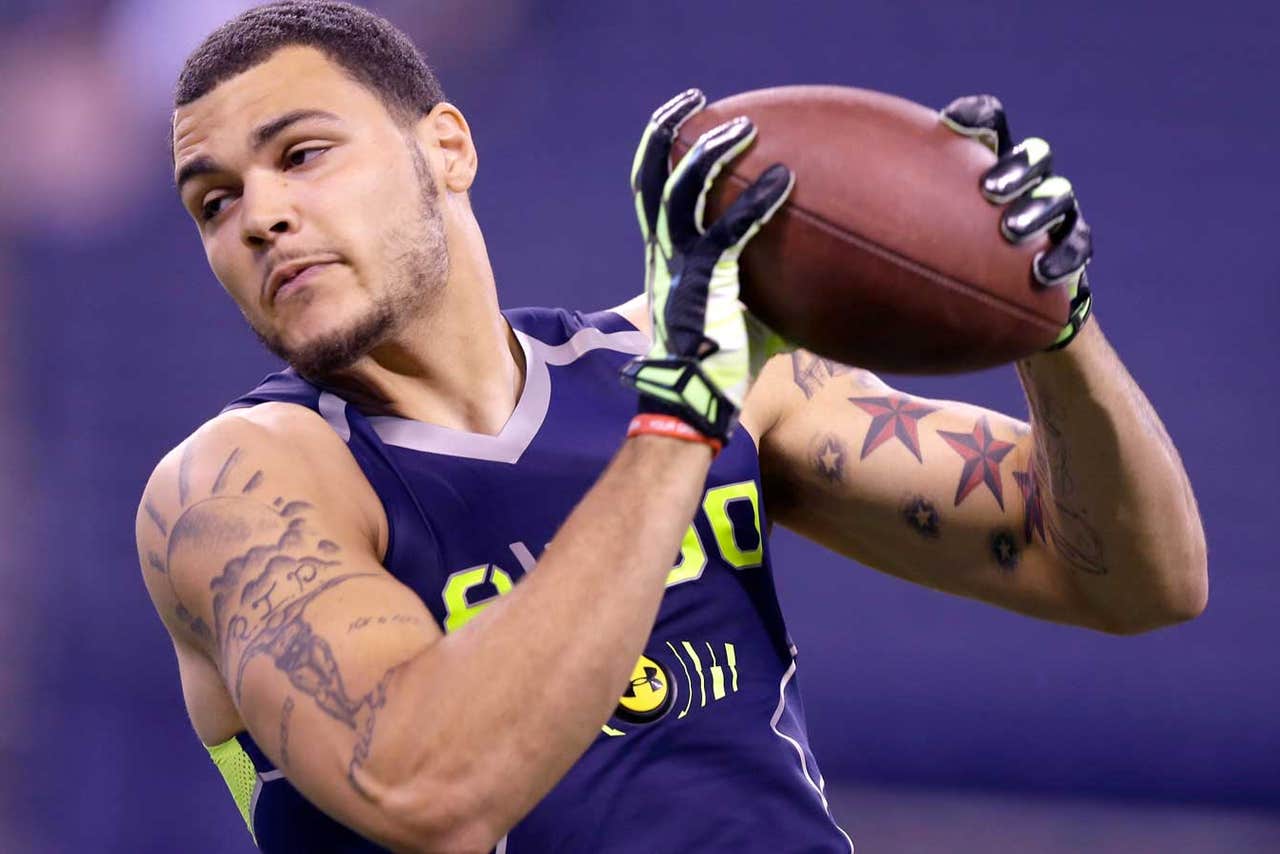 Evans was Johnny Manziel's favorite target at Texas A&M and many people would argue that Evans made Manziel look better. Coming into the Combine, everyone knew Evans had the frame to impress NFL teams at 6-5 and 231 pounds, but it was his overall athleticism that shined on Sunday. He not only had the longest arms of all the wide receivers, but he also had the highest vertical jump at 37 inches, which makes for a ridiculously impressive catch radius. He followed that up with a 4.53 which puts him a tad behind last year's average wide receiver 40 time of 4.51, which is perfectly acceptable for a man of his size. But besides all the measureables, the most impressive part of his day was the fluidity and soft hands in which he displayed during the gauntlet drill. This is a guy who clearly solidified himself as the second-best wide receiver in the class and may have even closed the gap between he and Sammy Watkins.
Blake Bortles, QB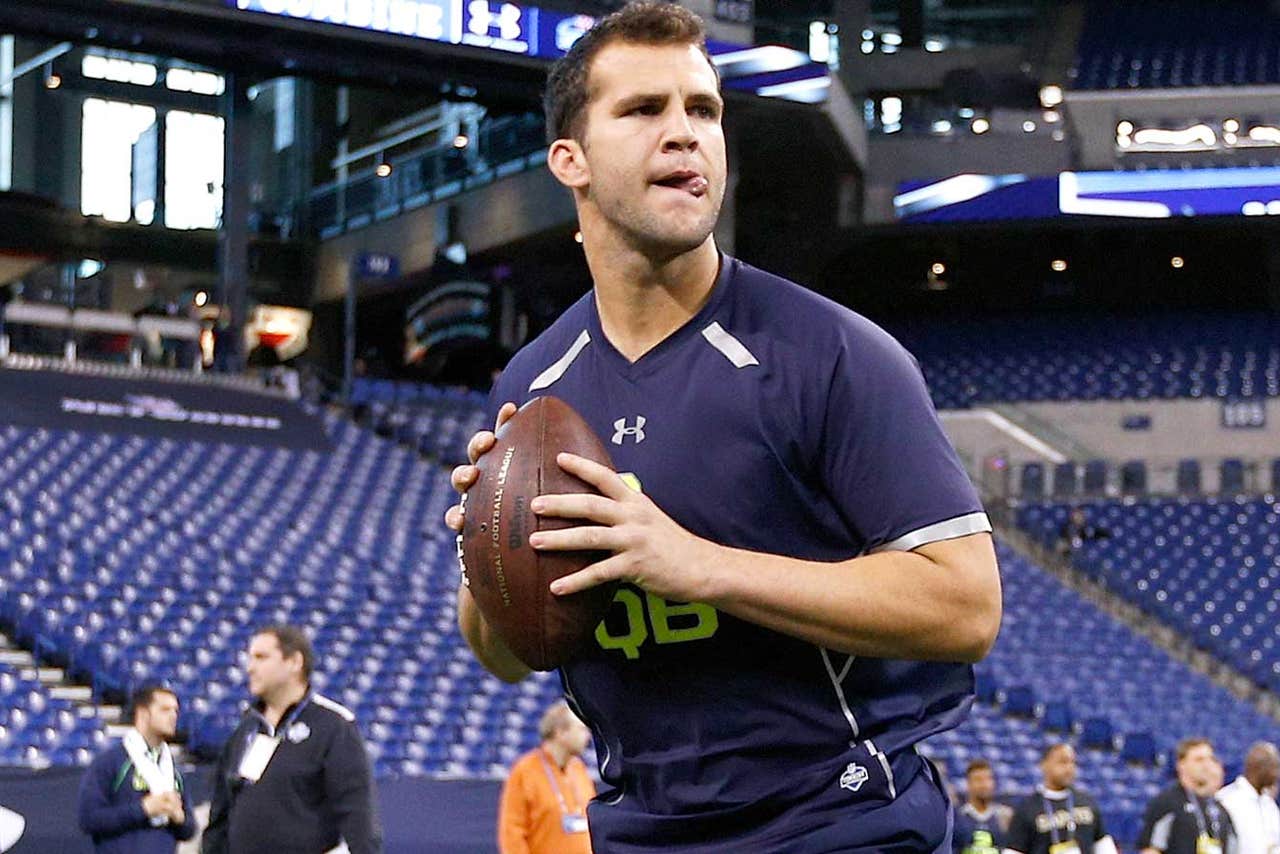 Of the top four quarterbacks in this class, Bortles was the only one who elected to throw in Indy. What's more, he looked impressive. While Johnny Manziel, Teddy Bridgewater and Derek Carr looked on, Bortles looked calm and collected as he led off every drill and consistently put throws on the money. Entering the Combine, his accuracy, and more specifically his deep ball accuracy, has been questioned but he started the day by dropping two perfect dimes over the shoulders of wide receivers designed to evaluate their ability to track and roll their head. He placed them perfectly on the outside shoulder and hit them in stride, and that was just the beginning to his nice day on the field. He consistently showed fluid arm action and a balanced drop back. It wasn't so much that the other three guys will be downgraded for choosing not to throw, but Bortles took advantage of his opportunity and proved that despite playing at a smaller school, he deserves to be in the discussion for the top overall pick in April's draft.
Odell Beckham, WR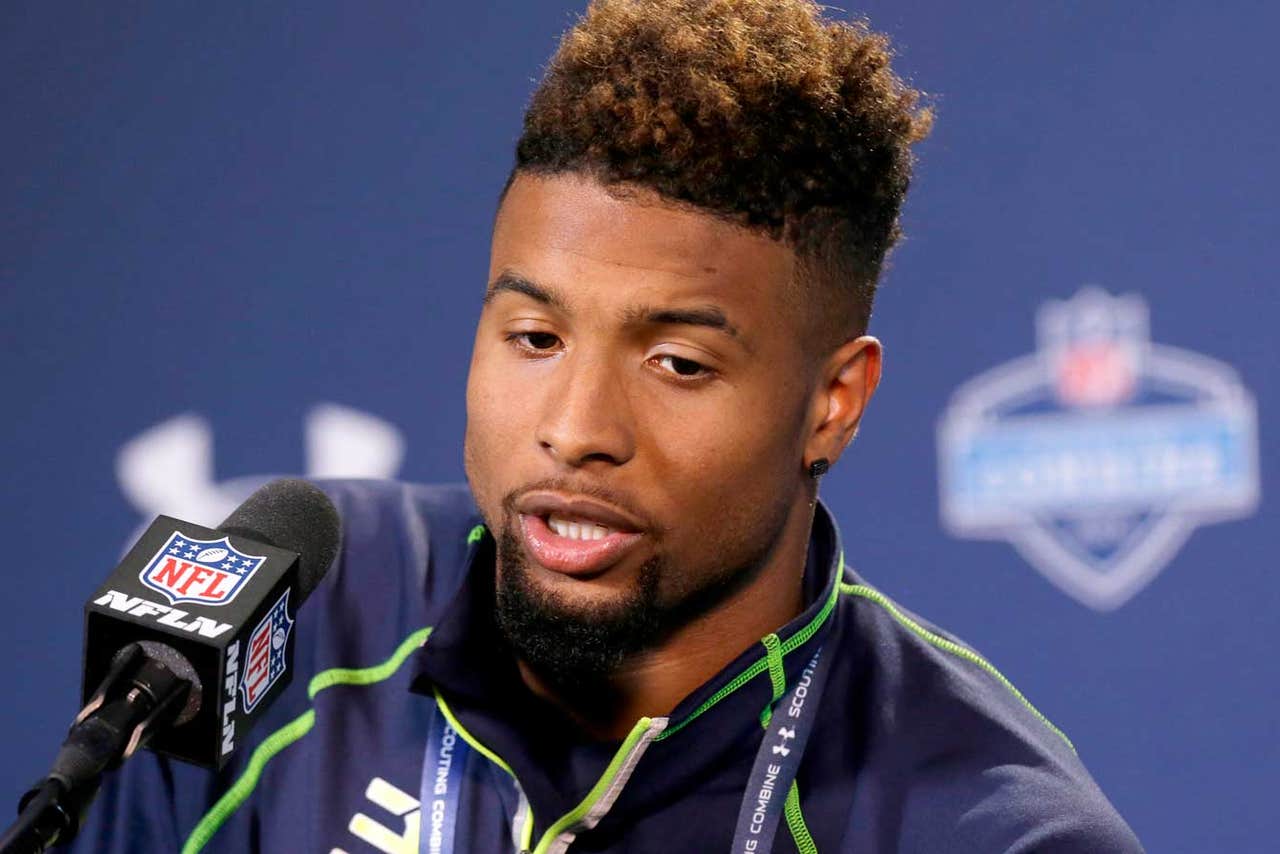 Beckham ran an official time of 4.43 in the 40-yard dash but it was his ball skills in the field drill that really started to create a buzz on Sunday. Everyone knew the kid could fly, but his ability to play as fast as he runs was apparent in the gauntlet as well as running the full route tree. He measured in at 5-11 and 198 pounds and while that is less than ideal for a typical first rounder, it was just a year ago that the 5-8, 174 pound Tavon Austin was the first overall receiver taken with the eighth overall pick. Beckham is a different type of player than Austin and actually a little more versatile in his ability to get vertical down the field. Beckham could have a similar impact as a slot receiver as Victor Cruz with an even greater upside.
Brandin Cooks, WR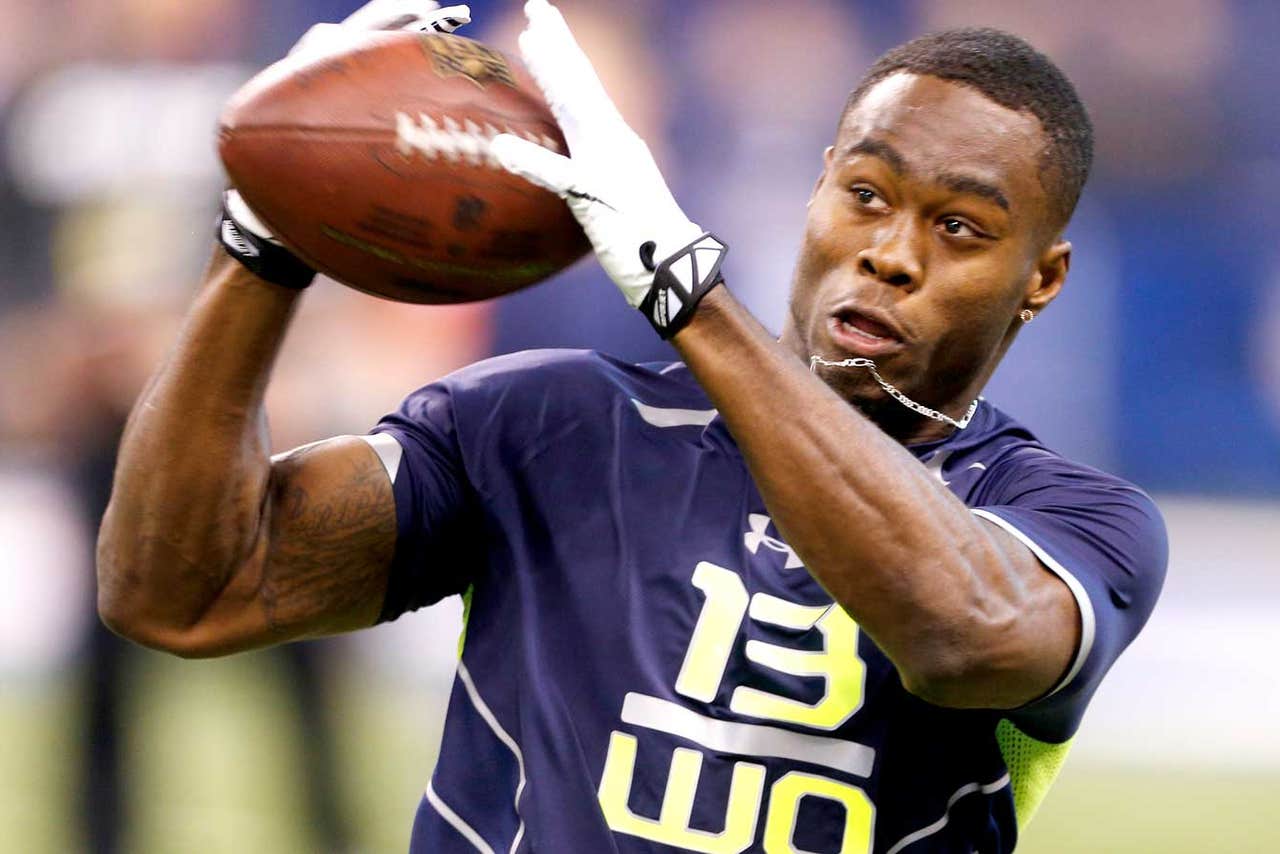 Much like Odell Beckham, Cooks has less than ideal height, 5-10 and 189 pounds, for the typical first-round pick, but he turned some heads on Sunday and may have slid his way into first-round consideration. Cooks ran the fastest of all wide receivers with an official time of 4.33 in the 40-yard dash, but that wasn't even the best part of his day. He proved he was a "soft hands" catcher and ran the seven catch gauntlet better than anyone else. He quickly got in and out of breaks and showed the ability to run routes at any level from a quick slant to a deep out to a stutter-and-go. All in all, Cooks may have turned in the best day for all players and pushed himself into the top 32 players on the board.
Lache Seastrunk, RB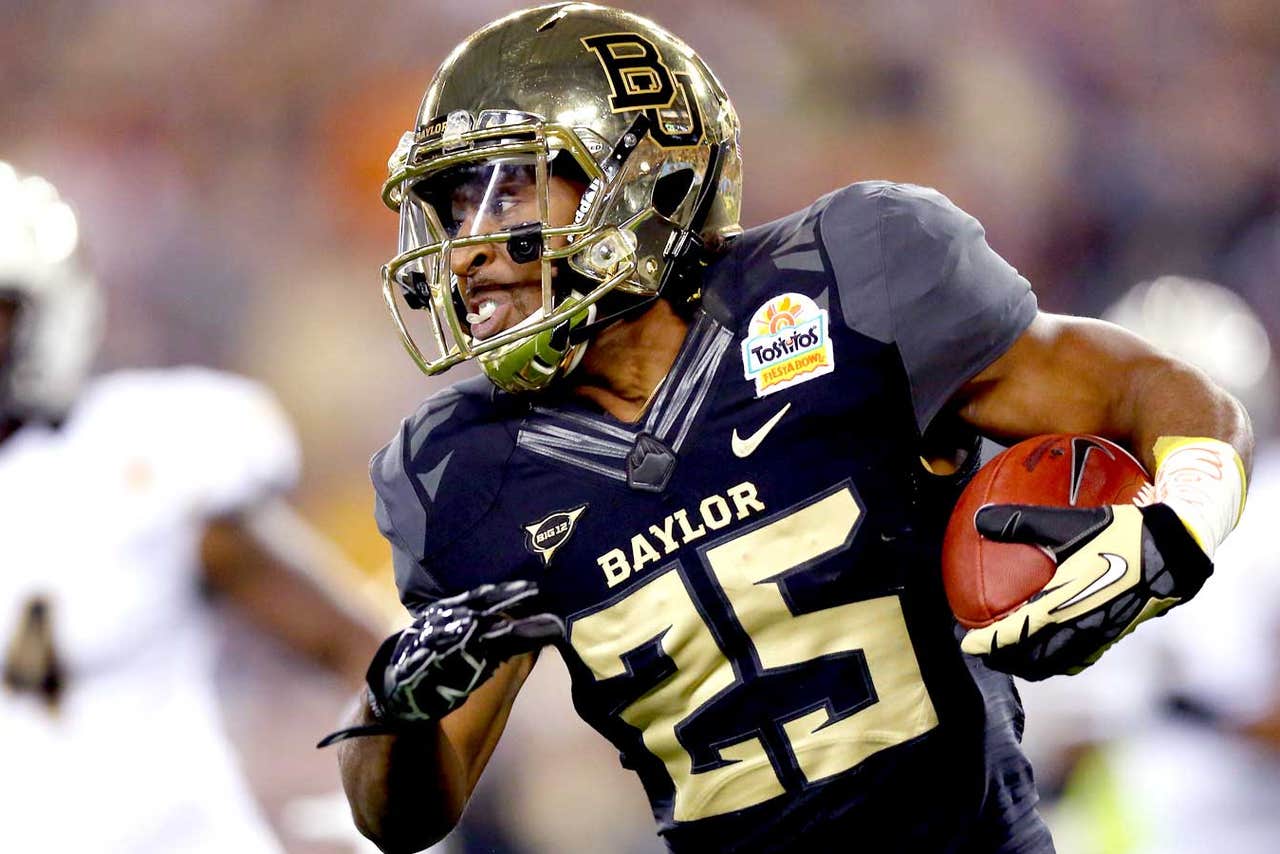 Seastrunk is a bowling ball of a player at 5-9 and 201 pounds but showed some versatility with his performance on Sunday. Seastrunk kicked off the day jumping an eye-popping 134 inch broad jump -- which was the sixth-best in combine history -- and followed it up with a position-best 41.5 inch vertical jump. That shows just how explosive he can be in his compact frame. Seastrunk ran a slower 40-time than was expected at 4.45 but in a running back class that doesn't have a clear cut front runner, Seastrunk's explosion will be an attractive attribute in the second or third round. Seastrunk needs to prove that he can be a force in the passing game as well, something he didn't do in college with very limited production as a pass catcher.
---
---