National Football League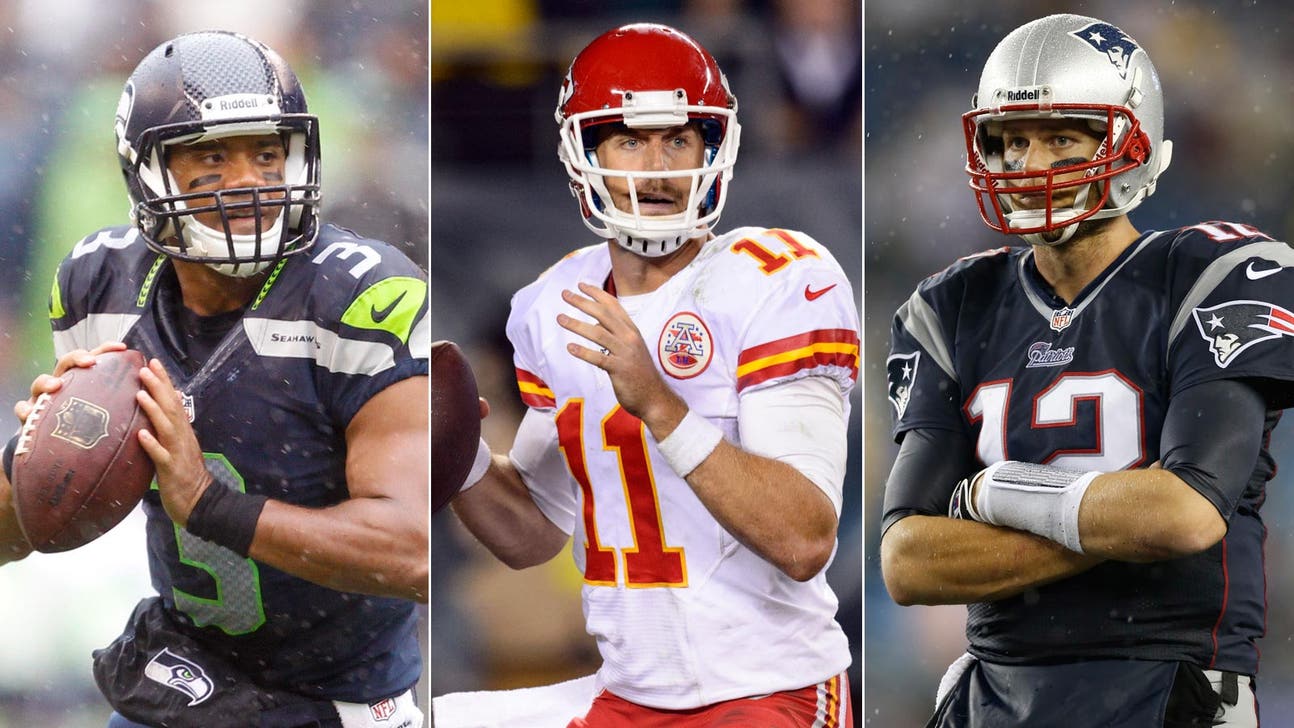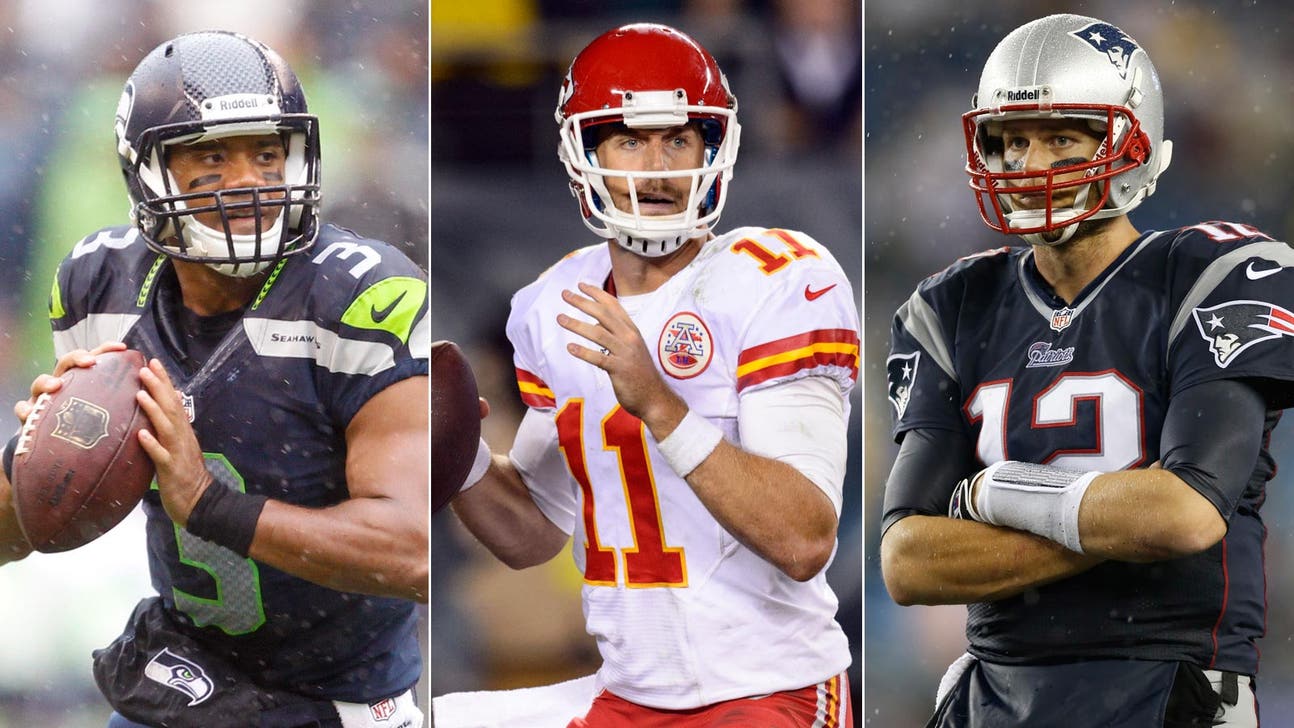 National Football League
Sunday Wrap: Foles ties NFL record
Updated
Mar. 4, 2020 10:39 p.m. ET

Melissa Foles deserved a game ball Sunday.
That's Nick's mother, and she stayed in Philadelphia the week after her son suffered a concussion against the Dallas Cowboys to nurse him back to health.
You see, the Philadelphia Eagles' quarterback wasn't in peak condition even before the head injury that day. His energy level was lower than it usually is, and Mom hung around to make sure he ate right and got the proper amount of sleep the following week.
On Sunday, in his first game back under center, Foles threw for seven touchdowns against the Raiders, tying the NFL record held by Peyton Manning, Joe Kapp, Sid Luckman, Adrian Burk, George Blanda and Y.A. Tittle.
"That's what we all expected, the guys that have been around him every day, so maybe he showed some other people," Eagles coach Chip Kelly said. "I think what happened in the Dallas game was the exception and not the rule."
Thanks in large part to Mama Foles, of course.
'I beat my brother again'
Those were the words of Rex Ryan during his postgame press conference following the New York Jets' stunning 26-20 victory over the New Orleans Saints and his brother Rob, the Saints' defensive coordinator. Ryan then added, "I'm just kidding," so as to not give the New York media an opening to make it seem like he was gloating.
Jets defensive lineman Muhammad Wilkerson, whose hula dance following a sack of Drew Brees revealed even he knows he'll soon be known as a Pro Bowl lineman, told FOX Sports that Ryan told the players the same thing in the postgame locker room — minus the I'm-just-kidding disclaimer.
Rex is now 5-0 against Rob in his career.
"That family, they're very competitive. Rex talked about it all week that he wanted to beat his brother, and we did it," Wilkerson said by phone. "It's a credit to all the coaches, the offensive staff and the defensive staff, putting together a great game plan."
And it's a credit to the team leaders that the 5-4 Jets have been able to recover from each of their defeats. According to STATS LLC, they join the 2005 New England Patriots as the only teams to go win-loss-win-loss-win-loss-win-loss-win through their first nine games.
Wilkerson, an emerging leader, appreciates the resiliency of the team but is hoping to start stringing some wins together.
"I'm going to talk to the team once we get back from the bye and let guys know we had a great win before we left and let's continue, finish out the season strong," Wilkerson said. "Now we're into the second half of the season. This is where we have to turn it up a notch."
Five quick takes
1) Despite warnings from the NFL and NFL Players Association last week, Redskins safety Brandon Meriweather went low and right at the knees of Chargers running back Danny Woodhead on a quick route in the flat on Sunday. Woodhead was defenseless and his left foot landed as Meriweather arrived. Meriweather seemed to make contact in the upper knee/lower thigh area. Woodhead noticed Meriweather at the last moment before the hit and seemed to be fine. However, if it were a taller player — Woodhead is listed at 5-foot-8 — perhaps the injury would have been a lot worse (i.e. Dustin Keller's torn patella or Randall Cobb's fractured fibula on similar hits).
NFLPA executive director DeMaurice Smith said in his statement last week he knows Meriweather is sorry for saying he'd aim for ACLs and try to end careers with hits that are legal (for now) instead of getting fined and suspended for shots to the head. But Meriweather never said he was sorry or tried to clarify his comments. In fact, a source said the union asked Meriweather to do so and he declined. All of this is to say backs and receivers should be on high alert while coming down from leaping catches while Meriweather is around.
2) The Kansas City Chiefs aren't doing much to shut up the yeah-but-who-have-they-played crowd. Sunday's comeback victory over the Buffalo Bills and Jeff Tuel probably wouldn't have happened if not for cornerback Sean Smith's 100-yard interception return for a touchdown as the Bills were leading 10-3. "So surprised. It was like Christmas," Smith told reporters afterward. "You know, you go downstairs as a little kid and there's a big box right there. That's how I felt. If he threw it right to me, the main thing I just wanted to do was focus and catch the ball because I knew once I caught it that no one was catching me."
So even Smith is feeding the storyline that the Chiefs, who have faced third-string quarterbacks in their past two games and only one Opening Day-starting quarterback in the past five weeks, are getting gifts on their way to a 9-0 record. But come Christmas, it won't feel like the schedule-makers were so generous. Following next week's bye, the Chiefs face the Denver Broncos twice in three weeks and their only remaining game against a team with a losing record right now is a Dec. 8 road matchup with the Washington Redskins.
3) It's awfully alarming to see Houston Texans coach Gary Kubiak collapse just a day after Broncos coach John Fox went to the hospital for a heart issue that will require surgery this week. Coaches deal with plenty of stress, which was what Texans defensive coordinator Wade Phillips believed factored into Kubiak's issue when he spoke to NBC's Michelle Tafoya at halftime. In an ultra-competitive league where the slightest edge in technique or scheme often makes the difference, coaches will continue to put in ridiculous hours. Here's hoping Fox and Kubiak heed the warning signs, if the stress of their jobs indeed contributed to either situation.
4) Tony Romo now has 19 fourth-quarter comebacks in the regular season. That's sixth-most among active quarterbacks, only two behind Drew Brees. It's incredible to think how Romo would be viewed if only he had completed a few more comebacks instead of making crucial mistakes at crucial points of games, as his detractors are quick to point out. Maybe a touchdown drive instead of an interception to the Broncos' Danny Trevathan or to the Washington Redskins' Rob Jackson in Week 17 last year of a game to decide the NFC East would make Romo one of the more clutch quarterbacks of this era. Alas, he still has plenty of work to do in that department to prove himself to many, many people.
5) The Tampa Bay Buccaneers haven't quit on Greg Schiano. That much was evident by how well they played early in Sunday's loss to the Seattle Seahawks. But those who are looking for a team to lie down are missing the point. Guys play for themselves, for their reputations and for their current and future contracts in this league. So the notion of a team truly quitting, especially this early in the season, isn't the true test of whether a coach deserves to stick or not. More often than not, it's about whether a fan base has quit on a coach, particularly one like Tampa, where the team has to put a winner on the field. We'll see what kind of reception Schiano gets next Monday at home against the Dolphins in front of another national audience.
10 even quicker takes
Joe Flacco: He's on pace to throw 20 touchdowns, which would match his fewest since his rookie season.
Greg Little: A terrific day on the field (seven catches, 122 yards) was marred by the Cleveland Browns receiver's two 15-yard penalties, plus a punch to the head of a defender before his taunt. He'll get an envelope from the league this week.
Riley Cooper: Some people will never forget what he said at a Kenny Chesney concert. That said, his five catches for 139 yards and three touchdowns Sunday showed why the Eagles stuck with him through that situation.
Alfred Morris: It's incredible to watch the combination of balance and power the Redskins running back has when he lowers his head and just nudges his way for a few extra yards in the middle of traffic. He was excellent in that department on Sunday.
Robert Griffin III: Say what you will about him, his recovery from an ACL injury or what not, the young man is courageous. Watch that leap over a few San Diego Chargers defenders if you're not sure what I mean.
Going for 2: Don't do it in the third quarter. Ever. The Indianapolis Colts' Chuck Pagano was the latest violator of that commandment but got away with it, thanks in part to a successful conversion in the fourth quarter.
Cam Newton: Another win for him and the Carolina Panthers, but his best contribution Sunday was his quote to Laura Okmin on FOX NFL Sunday about not getting too happy with the season just yet: "We can't have no bar mitzvah, we can't celebrate. We can't pop bottles and go, 'Ayyyyy.'"
Chris Johnson: We haven't seen the CJ2K version for a while, yet there he was on Sunday showing that outstanding speed to the edge once again. Good to see.
Dez Bryant: I criticized him here last week and the one clip from NFL Films showing him trying to pump up Romo didn't sway me, but it was good to see him being clearly positive on the sideline Sunday. Here's hoping that continues.
New England Patriots: Putting up 55 on the Pittsburgh Steelers (the most against them in their franchise history) says even more than you realize. The Steelers aren't the usual Steelers, but that was a statement game for New England right there. No letdown against a team that came ready to play. That could be a springboard performance.
---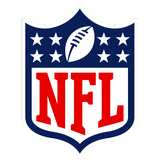 Get more from National Football League
Follow your favorites to get information about games, news and more
---