National Football League
National Football League
Stingy defense key to Rams' home streak
Published
Nov. 21, 2010 5:03 a.m. ET

Recalling Chris Long's dazzling spin move on a sack last week, the seasoned pass rusher on the other side of the St. Louis defensive line could not stifle a satisfied, fatherly chuckle.
Long, the second overall pick of the 2008 draft, was in the 49ers' backfield all day and has a four-game sack streak. It's all music to the ears of mentor James Hall, an 11-year veteran.
Like the rest of the Rams defense that's the biggest reason for the franchise's revival, Long is starting to hit his stride.
''You never know when the light switch is going to go on with a guy,'' Hall said. ''Some guys come in and from Day 1, boom, they get it. It's fun to watch when it does happen.''
The Rams (4-5) are 12th overall on defense, way, way up from 29th last season and beginning to fit coach Steve Spagnuolo's vision entering Sunday's game against the Atlanta Falcons (7-2). They've been stingiest at home, allowing a league-leading 12.6 points and filling their end of the bargain in a home winning streak that has begun to lure back a fan base disenchanted by a three-season black hole of despair.
''Spags has always done a good job with his pressure packages,'' Falcons coach Mike Smith. ''So it's going to be imperative that we do a good job of communicating and ID-ing the blitz packages.''
Long has 5 1/2 sacks but he's two behind the 33-year-old Hall. The Rams are tied for first in the NFL with 28 sacks, three more than they had all last season.
They had five sacks and held the 49ers to 0 for 11 on third down, surely a winning formula most games although it wasn't quite enough to prevent a 23-20 overtime loss last week.
''It's more fun when the whole line's getting after it,'' Hall said. ''Multiple guys getting sacks, everything clicking across the board, and we're getting there.''
To make it five in a row at home for the first time since 2003, the Rams will need a lot more of that. The Falcons' NFC-leading record is no fluke, building on a strong finish from last year's 9-7 record that gave the franchise consecutive winning seasons for the first time and not far from making it three straight.
''We keep our expectations internal,'' Smith said. ''We want to be very workmanlike and businesslike in how we approach the game, and our guys have done a very good job. ''
The Falcons have won seven of eight since an opening day stumble at Pittsburgh, largely because of an offense that features the NFL's top receiver and one of the top quarterbacks, and with an opportunistic defense that's tied for the NFL lead with 14 interceptions.
Matt Ryan has 16 touchdown passes, only five interceptions and a 91.9 passer rating that's among the NFC leaders. Ryan was an immediate starter as a rookie in 2008, and his longtime nickname ''Matty Ice'' still fits.
''Having had those two years under my belt, I'm in a good position now,'' Ryan said. ''We've been in close games, we've been in different situations in the fourth quarter.
''We've done everything that you're going to need to do to win in this league, and we've lost, too, in those situations. You learn from both of those.''
It's a career trajectory the Rams' Sam Bradford can use as a measuring stick, even as coaches remind themselves that they're indeed working with a rookie. He has thrown 138 passes without an interception the last four games, only nine shy of cracking the top three in franchise history.
''You can always learn from guys like that,'' Bradford said. ''I think he's done everything the right way.''
Atlanta's Roddy White has 70 receptions and scored his seventh touchdown on a 33-yard reception that capped the deciding 80-yard drive in the final 1:05 last week against the Baltimore Ravens. He's 66 yards shy of becoming the first player in franchise history with four consecutive 1,000-yard seasons and has four catches of 40-plus yards.
Michael Turner is Atlanta's version of Steven Jackson with three 100-yard games the past five weeks. Jackson is fourth in the NFC with 757 yards rushing, and had 148 yards rushing and receiving last week while playing one-handed to protect a broken ring finger on his left hand.
The matchup is the Rams' lone home game in a stretch of five weeks, raising the ante for a team that's just one game out of first place in the division. They're 0-4 on the road, although three of the losses are by a total of six points, and after this week travel to Denver, Arizona and New Orleans.
''I'm going to tell you a little secret,'' Hall said. ''Every game from now to the end of the season will be a crucial game, and that's how we're approaching it.''
The Falcons are beginning a stretch of four road games in five weeks. Since they're 2-2 on the road, it probably doesn't seem so daunting.
Smith points out that counting the end of the preseason, the Falcons were the visitors six of eight games.
''I think our guys are accustomed to it,'' Smith said. ''The field there in St. Louis is 100 yards long and 53-and-a-third yards wide, so we should be familiar with it.''
---
---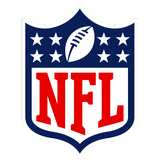 Get more from National Football League
Follow your favorites to get information about games, news and more
---