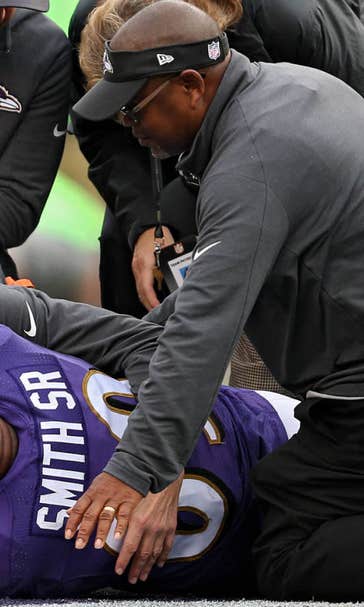 Steve Smith reportedly leaning toward playing in 2016
November 2, 2015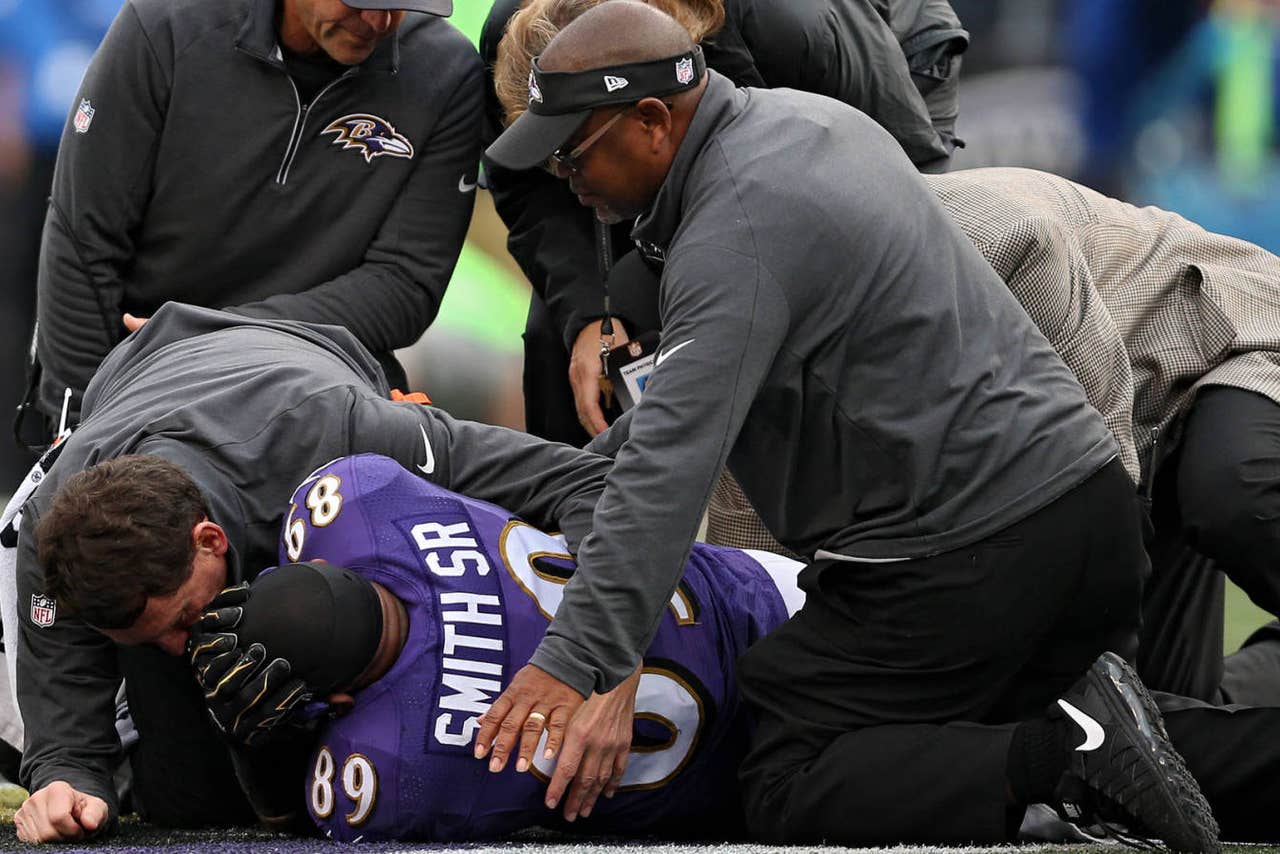 By Steve DelVecchio
Baltimore Ravens wide receiver Steve Smith suffered a season-ending Achilles injury Sunday, and he may not want that to be the last thing that happens in his incredible NFL career.
Jason La Canfora of CBSSports.com reports that Smith is leaning toward returning for another season in 2016.
You can see the video of the play where Smith was injured here.
Smith, 36, is one of the toughest players in the NFL. He finished with 79 catches for 1,065 yards and six touchdowns last year, and he was on pace to surpass those numbers this season. He said during the offseason that this would be his final year, but speculation recently began building that Smith would come back in 2016 because of how poorly Baltimore's season has gone. In response, Smith said he was sticking to his plan, but things have obviously changed.
An Achilles injury is one of the most difficult to come back from, so there's no guarantee Smith won't change his mind. That said, counting him out would be just plain stupid.
More from Larry Brown Sports:
---
---