National Football League
National Football League
Steelers WR Antonio Brown apologizes for livestreaming video
Updated
Mar. 4, 2020 7:51 p.m. ET

PITTSBURGH (AP) Antonio Brown insists he didn't mean to disrespect his coach or create a distraction when the All-Pro wide receiver livestreamed the raucous aftermath of the Pittsburgh Steelers' playoff win over the Kansas City Chiefs last week.
The ever social media savvy Brown also didn't rule out doing it again.
Even as Brown apologized for his decision to let his over 650,000 Facebook fans in on a usually private moment - one that caught head coach Mike Tomlin using a profanity to describe the New England Patriots - he played coy Wednesday when asked if he's going to leave his camera off the next time the postgame locker room door is closed.
''I guess you've got to wait and see,'' Brown said.
In a way it was ''AB being AB,'' a phrase often repeated by Brown's teammates whenever the talented if occasionally overly exuberant star's antics cross the line from harmless fun into something they find themselves having to explain.
The past three days fell into the latter, with Pittsburgh's preparations for its AFC championship meeting with New England taking a back seat to Brown's 17-minute post that forced Tomlin to opening chastise one of the league's best players for something Brown considered innocuous.
''I wanted to give the fans an intimate experience,'' Brown said.
Too intimate it turns out. The livestream violated the league's social media policy - a policy Brown said he wasn't aware of - and opened him to discipline from his head coach, who called Brown's decision to hit the ''live'' button on his Facebook app "foolish" and "selfish."
Not exactly how the Steelers (13-5) expected their run up to the most important game of the season to go.
Quarterback Ben Roethlisberger admitted he was disappointed in Brown, who will be punished internally and could face further discipline from the league, but called it ''water under the bridge.''
It might be by Sunday night in Foxborough, but not yet. Brown posted an apology on his Facebook page late Tuesday night and spent 10 minutes on Wednesday explaining his actions rather than talking about ways for the Steelers to beat Tom Brady on the road for the first time.
One of only two wide receivers in league history to have four straight seasons of at least 100 receptions got caught up in the moment a year after sitting out Pittsburgh's divisional round playoff loss to Denver due to a concussion.
''You guys don't know what it's like being ruled out of the game, having to wait 365 days,'' Brown said. ''After an emotional win, I got a little (over excited).''
Brown added he at no point ''intended to put our organization on blast'' and appeared chastened by Tomlin's admonishment that Brown's occasional forays into the ''look at me'' territory are symptomatic of players who find themselves moved from team to team when their act wears thin.
While Brown's roster spot is hardly in danger, hearing the usually buttoned down Tomlin's forceful rebuke gave Brown pause, at least to a point.
''Those words that he spoke, I didn't take lightly,'' said Brown, who called Tomlin a father figure.
''That's a big statement coming from my head coach. I've got to relish in those words. Looking forward to just doing my job.''
Maybe, but Brown also considers his brand part of his job. When pressed on if he had any sort of deal with Facebook, Brown smiled and responded ''top secret.''
The truth is, last week wasn't the first time Brown has turned his phone on and turned his camera around to get a look around the locker room. He did it following a win over Miami in the wild-card round, with zero fallout.
Of course, that video didn't catch Tomlin using an expletive to describe the Patriots and create a mini-firestorm in the process.
Brown doesn't expect it to have any effect on his performance on Sunday, figuring the chance to get to the Super Bowl is incentive enough. Either way, he's ready to move on.
''It's been a tough week but nothing I can't handle,'' Brown said, later adding ''It's part of the journey ... I've still got a lot to learn.''
NOTES: TE Ladarius Green was a limited participant in practice. Green hasn't played since being placed in the concussion protocol following a helmet-to-helmet hit against Cincinnati in Week 15. ... S Sean Davis (shoulder) did not practice while K Chris Boswell, WR Darrius Heyward-Bey and reserve C B.J. Finney were held out due to illness. ... Roethlisberger and RB Le'Veon Bell both sat out to rest.
---
For more NFL coverage: www.pro32.ap.org and http://twitter.com/AP-NFL
---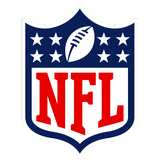 Get more from National Football League
Follow your favorites to get information about games, news and more
---