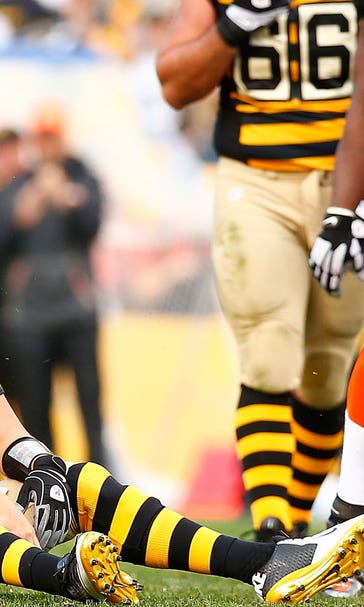 Steelers' Roethlisberger: This loss is on me
November 2, 2015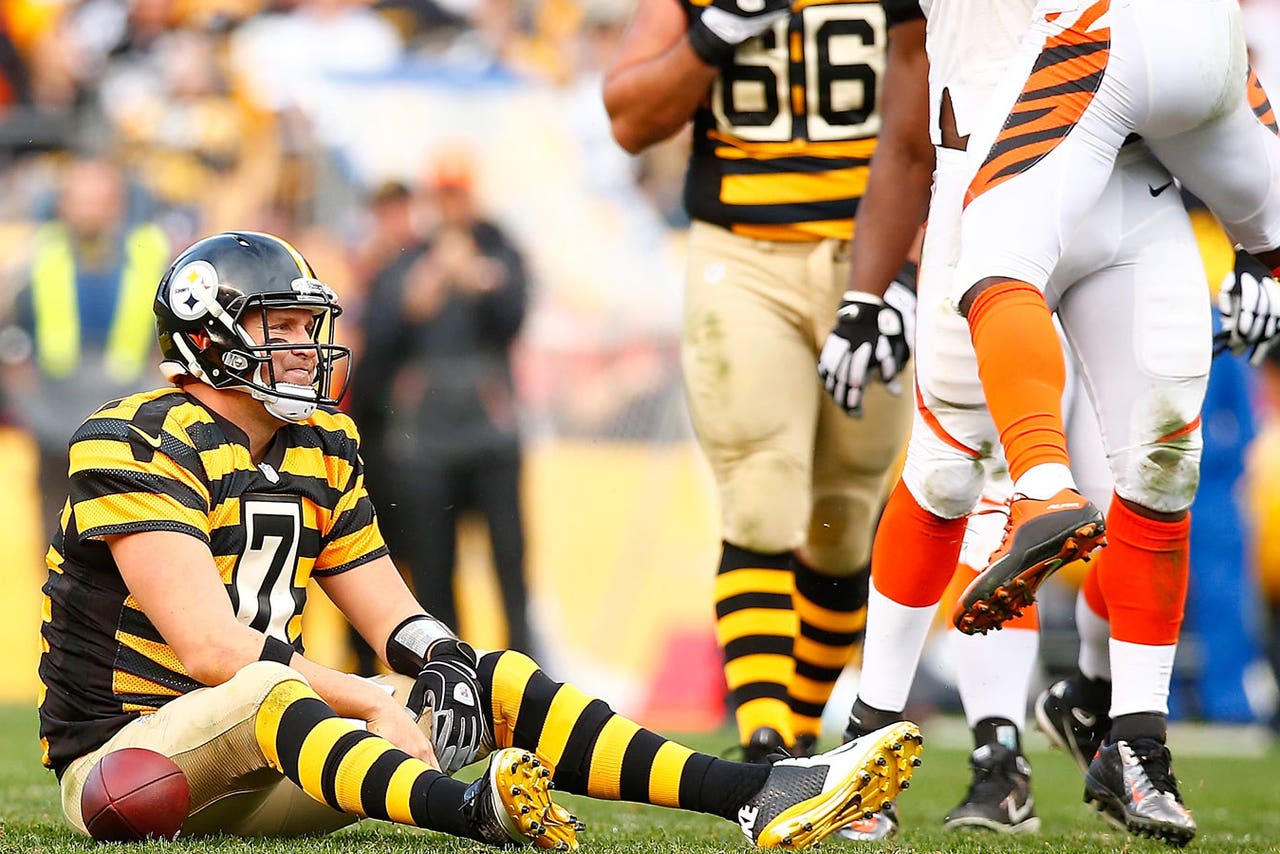 Steelers quarterback Ben Roethlisberger didn't appear to miss a beat during Sunday's opening drive against Cincinnati, but his return to the lineup was all downhill from there.
Roethlisberger threw three interceptions in the second half of the 16-10 loss to the Bengals, finishing 28 of 45 for 262 yards and a touchdown in his first game since suffering a knee injury in Week 3. Roethlisberger's last two interceptions came on back-to-back plays late in the fourth quarter with a Bengals touchdown coming in between that gave Cincinnati its first lead at 13-10. 
The Steelers' last-ditch effort in the final minute came up short as Roethlisberger overthrew Antonio Brown in the end zone from the Bengals 16-yard line as time expired. 
"I'm obviously disappointed in the way that I played," Roethlisberger said via Steelers.com. "I let this team down and I let the fans down. This one is on me and I'm taking the blame and letting everyone know that I have to play better."
The way the Steelers came out on their opening drive makes it hard to believe they only scored 10 points on the day. Roethlisberger methodically drove the offense 80 yards down the field on 12 plays, finishing things off with a 1-yard touchdown pass to his favorite target, Brown. Did the rust set in after the initial rush of adrenaline?
"No, we went down the field with that drive in the beginning," Roethlisberger said of any possible rust. "It was just bad football on my part and I apologize."
The loss of star running back Le'Veon Bell early in the second quarter certainly didn't help. Bell twisted his knee violently when tackled by Bengals linebacker Vontaze Burfict at the end of an 8-yard reception. Bell is likely to miss the rest of the season, leaving veteran DeAngelo Williams to take the reins. It's the latest in a rash of injuries in Pittsburgh this season.
"The injury bug has got us a bit. It's unfortunate," Roethlisberger said. "That is the game of football. We will not make excuses. We will get back there in the South Side and get ready to get better.
---
---