National Football League
National Football League
Steelers QB accused of sexual assault
Published
Mar. 5, 2010 12:00 a.m. ET

Pittsburgh Steelers quarterback Ben Roethlisberger's night of bar-hopping in a central Georgia college town ended with a new allegation against him after a 20-year-old college student told police he sexually assaulted her in a nightclub.

The alleged incident reportedly occurred early Friday morning in a bathroom in Capital City, a club in Milledgeville, Georgia.

The alleged victim, who has already been interviewed by police, was treated at a local hospital and released, law enforcement sources told TMZ.

Roethlisberger's representatives denied the allegations.

"Last night, Ben and his friends met a group of women and everyone mingled together throughout the evening," Roethlisberger's agent,  Ryan Tollner, told profootballtalk.com. "We have spoken to law enforcement. Based on information currently available, an allegation was made against Ben, which appeared to be dismissed after a preliminary investigation last night. Obviously, given the prior accusation against Ben, we are skeptical of motive, but we will continue to cooperate with everyone involved."

"He's been identified as being at the scene and there are allegations naming him as the perpetrator," Deputy Chief Richard Malone said.

According to sportsbybrooks.com, Steelers offensive lineman Willie Colon was with Roethlisberger at the club.

Colon's agent, Joe Linta told Scout.com, "Willie Colon was not and is not involved in any incident alleged or otherwise. His name can be eliminated from any further discussion."

A rep from the Steelers told FOXSports.com's Alex Marvez, "We are gathering information on the report and we will have no other comment at this time."

Roethlisberger owns a home on nearby Lake Oconee, which is located roughly 30 minutes north of downtown Milledgeville.

The nightclub, Capital City, is a popular spot for college students who attend Georgia College & State University in Milledgeville. It was crowded Friday night and there was a $20 cover charge to get in.

One patron, 21-year-old college student Brandon Harris, said he saw Roethlisberger come in the night before with two or three big men, who were keeping other club goers away from the player.

The group went into a curtained VIP area in the back of the club, and some women were let inside.

The owner of a restaurant near the nightclub said Roethlisberger and some of his friends came in earlier Thursday night.

"He was very polite with everybody," said Frank Pendergrast, owner of The Brick. "He was down here from about 11:30 until about 1:30 having a good time, talking to a lot of people. Looked like he was signing autographs and letting people take pictures. Other than that, it was really uneventful."

Pittsburgh's first-round draft pick out of Miami of Ohio in 2004, Roethlisberger led the Steelers to Super Bowl victories at the end of the 2005 and 2008 seasons. But while he's been a huge success on the field, Roethlisberger has had his share of problems off it.

Roethlisberger is already being sued by a Reno, Nev. woman, Andrea McNulty, who claims the quarterback sexually assaulted her in 2008. Roethlisberger has denied those accusations and a criminal complaint was never filed. No physical evidence was ever collected, either. Roethlisberger has asked for counter-damages in that case.

Besides the Lake Tahoe allegations, Roethlisberger broke his jaw and several other facial bones in 2006 when he got into a motorcycle crash while driving without a valid license.

The Associated Press contributed to this report.


---
---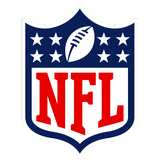 Get more from National Football League
Follow your favorites to get information about games, news and more
---