Ben Roethlisberger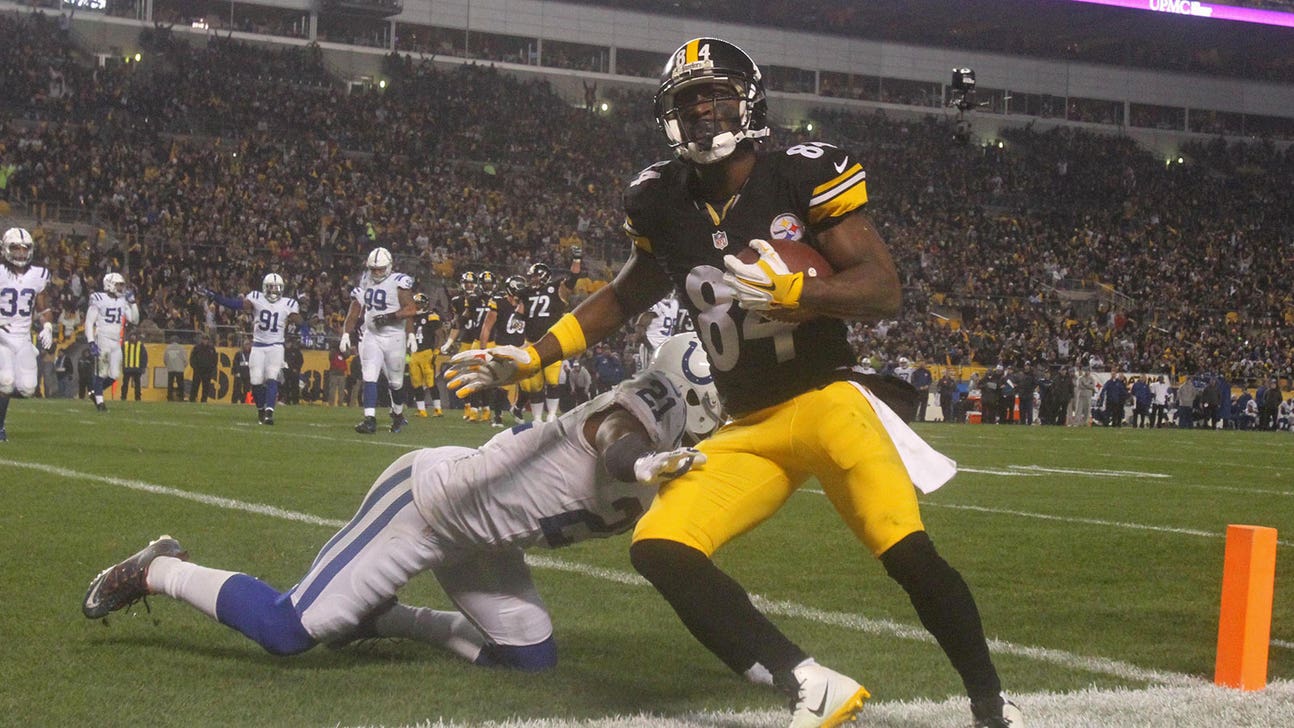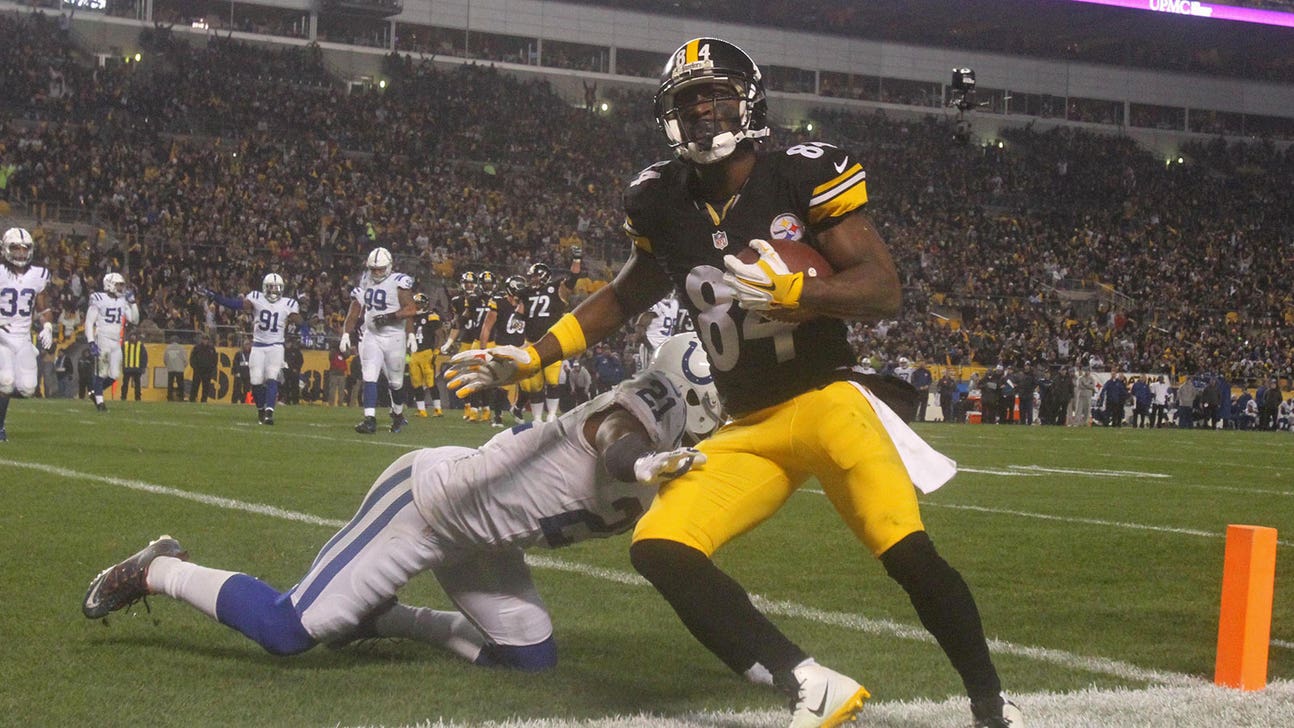 Ben Roethlisberger
Steelers offense rolling heading into pivotal stretch
Updated
Mar. 4, 2020 4:22 p.m. ET

PITTSBURGH (AP) The deluge came quickly and all at once, as if the Pittsburgh Steelers were fumbling around in the dark searching for a light switch before finally flipping it on.
Late in the second quarter on Sunday night, they trailed the Indianapolis Colts by 4. An hour later, they were up four scores on their way to another highlight-reel filled romp complete with the obligatory over-the-top Antonio Brown celebration.
Football isn't supposed to look as easy as the Steelers made it look over the final two-plus quarters of a 45-10 drumming. Yet when Ben Roethlisberger is healthy, Pittsburgh is just as explosive as Todd Haley promised during the offseason when the uber-aggressive offensive coordinator predicted his unit should average 30 points.
In the seven contests when Roethlisberger has played at least three full quarters during his injury-marred season, Pittsburgh is averaging 31.
''We're capable of doing that,'' coach Mike Tomlin said. ''If we don't turn the ball over, that's us and that's been us.''
And it will likely have to be the Steelers (7-5) if they want to get through a critical two-game set against division leaders Cincinnati and Denver that will likely determine whether they reach the postseason. For as unstoppable as Roethlisberger, Brown and the rest of Pittsburgh's offense looked while racing past the Colts, the Steelers' early season missteps mean there is very little margin for error.
''These teams we're about to play are all playoff teams,'' guard Ramon Foster said.
A group Pittsburgh believes it belongs in. The Steelers look the part when Roethlisberger is upright. His four touchdown passes - two to Brown and one each to Markus Wheaton and Martavis Bryant - came in less than 20 minutes of as Pittsburgh turned a 10-6 deficit into a 38-10 lead.
And here's the thing: he's hardly satisfied.
''We want to score every time we get the ball, obviously,'' Roethlisberger said. ''We did some good things (but) I'm more upset with some of the stuff we left out there.''
Squint hard enough and he might be right. Four Pittsburgh drives ended with Chris Boswell field goal attempts, including a 42-yarder in the fourth quarter that came after Bryant let a potential score smack off his hands as he tried to make a leaping grab at the goal line.
''We're just taking advantage of our matchups,'' Bryant said. ''Players are going out there making great plays.''
Few in the league make more than Brown. The All-Pro had already hauled in a pair of short touchdowns when he found himself returning to his roots as punt returner after Jacoby Jones fumbled the opening kickoff and nearly did the same on a punt. Brown possibly reclaimed the job full-time after sprinting 71 yards for the fourth punt return score of his career. He punctuated his performance by leaping onto the goal post stanchion and falling awkwardly on his back, a GIF-worthy moment that may have topped the perfectly executed front flip he broke out against Oakland last month.
''Spur of the moment,'' Brown said. ''It's just the excitement of the game and when you decide to do a play like that, you just get excited.''
While Brown is clearly Roethlisberger's favorite target, the Steelers have proven they are far deeper than their acrobatic leader. Six Pittsburgh players had at least one gain of 20 yards or more on Sunday night. Roethlisberger has at least one 40-yard completion in four straight games, the franchise's longest such streak since Hall of Famer Bobby Layne did it in 1958.
''I just feel a chemistry growing between all of us on offense, from the line to the running backs, tight ends, receivers (and) quarterbacks,'' Roethlisberger said. ''Things just seem to be working.''
They'll have to if Pittsburgh wants to play beyond the regular season finale in Cleveland on the first Sunday in January. To get there, the flashes the Steelers have shown in pockets - thanks in large part to injuries to Roethlisberger and running back Le'Veon Bell - will have to become a full-fledged flame.
''We obviously have no room for errors right now,'' Wheaton said. ''I think just being in the hunt to make the playoffs ... just being in position to make it where we are now, we're happy with that (and) I think we're anxious to get back on the field after that win.''
---
AP NFL website: www.pro32.ap.org and www.twitter.com/AP-NFL
---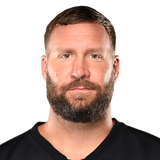 Get more from Ben Roethlisberger
Follow your favorites to get information about games, news and more
---