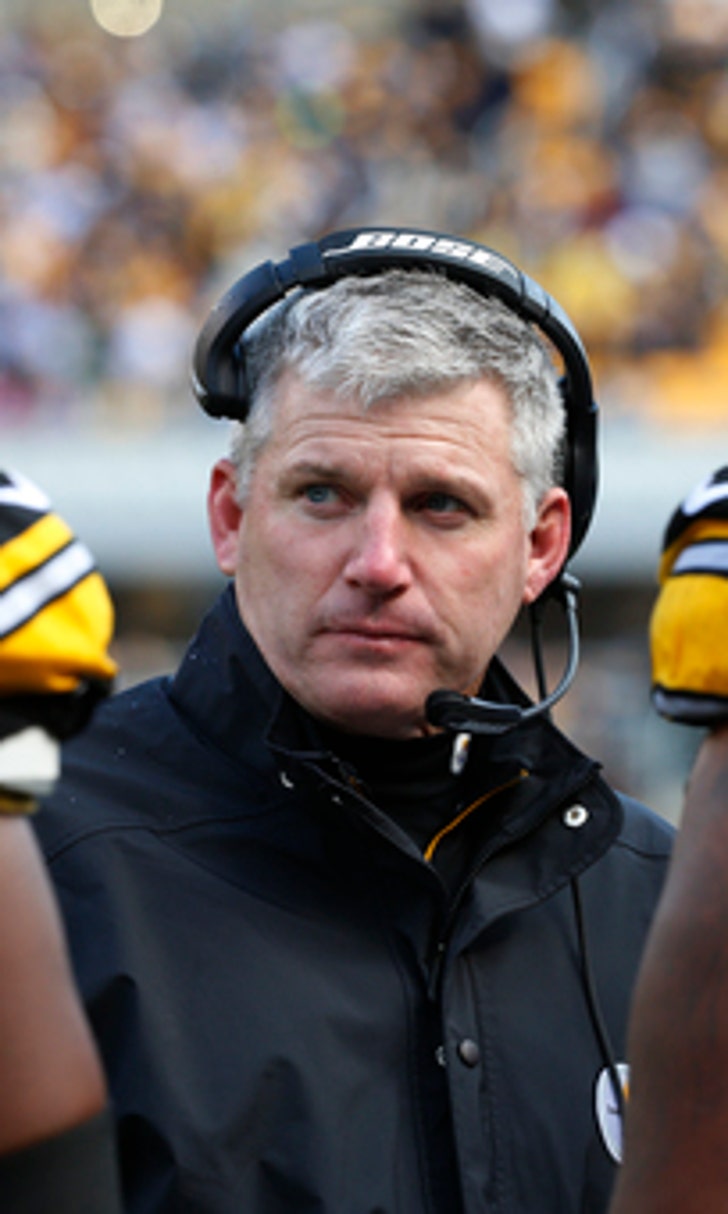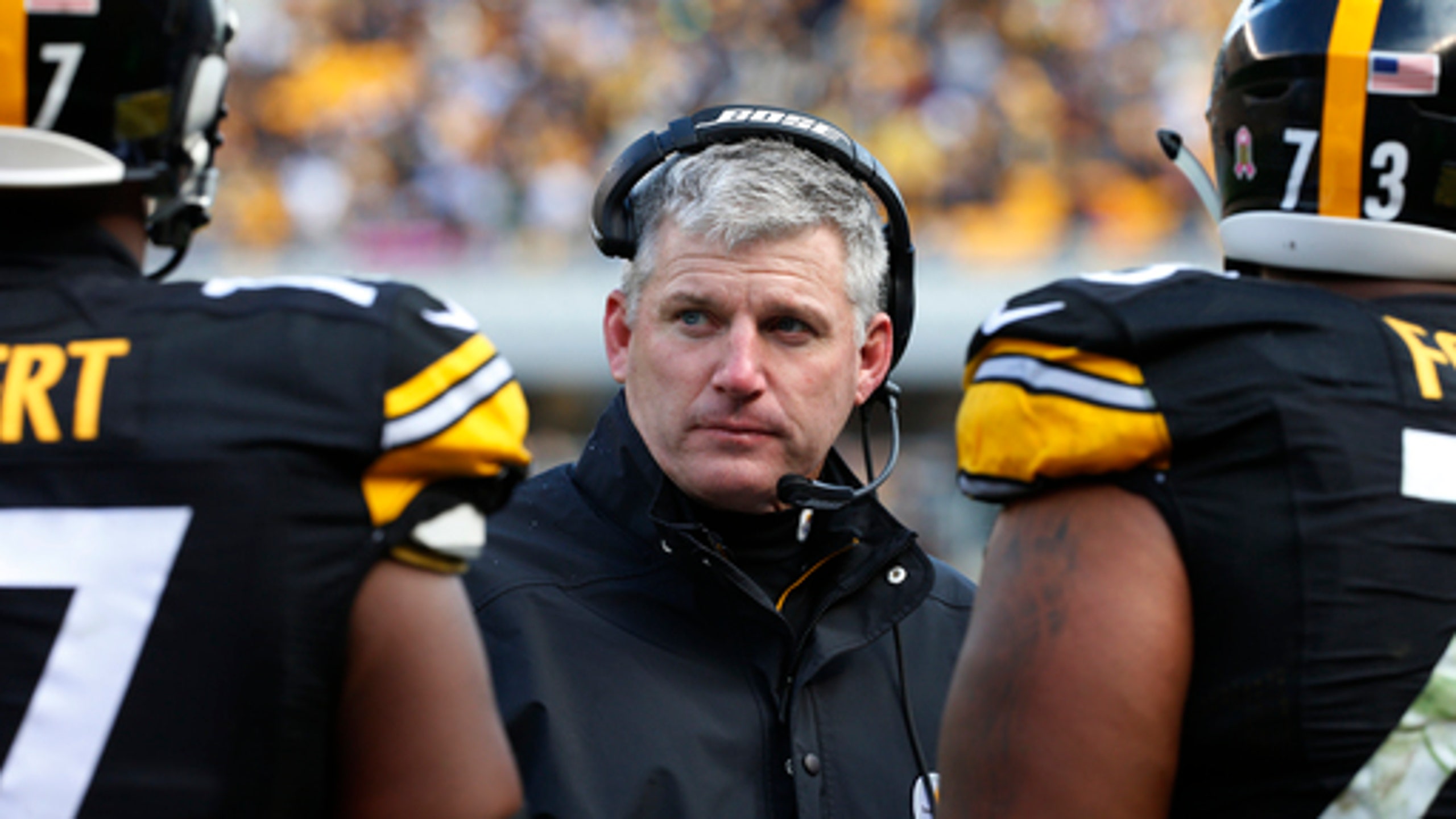 Steelers linemen juggling roles as injuries mount
BY foxsports • October 6, 2016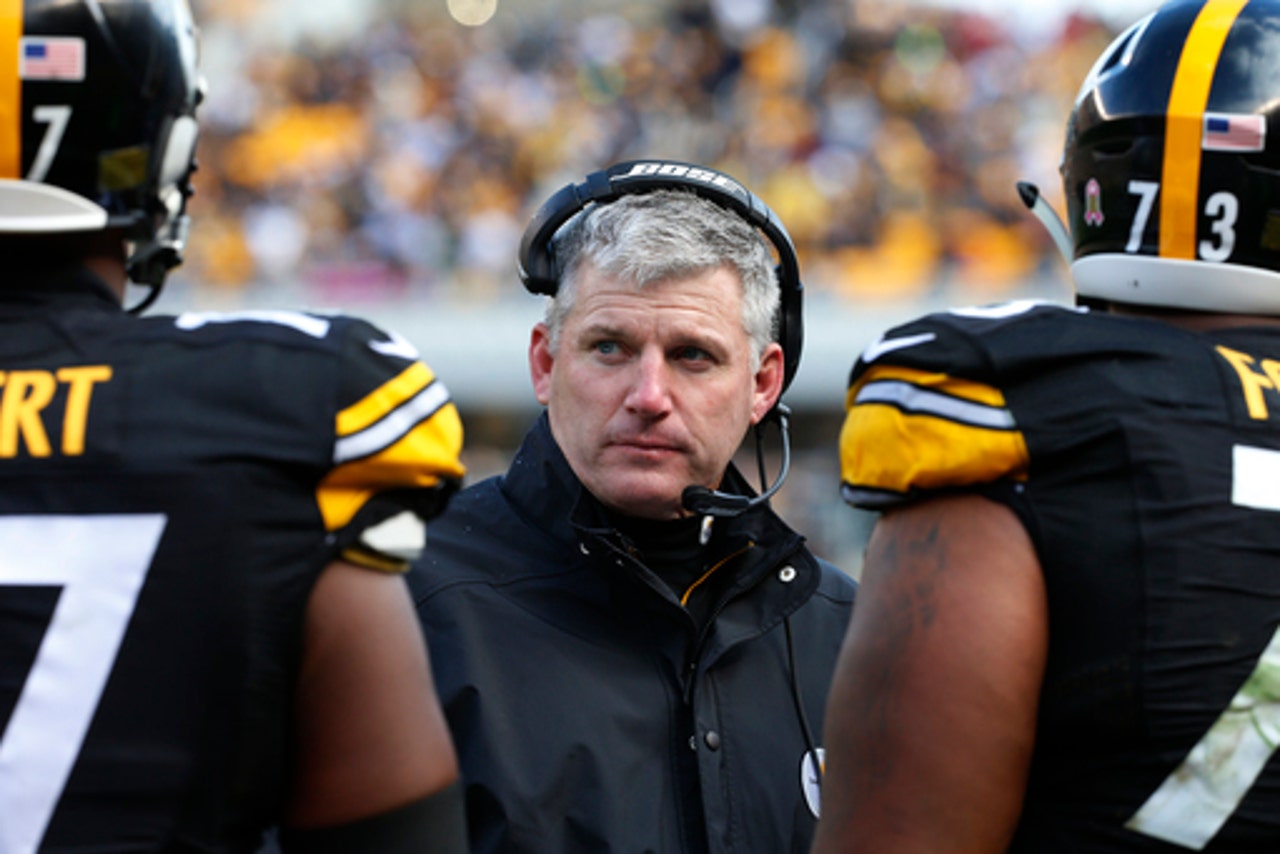 PITTSBURGH (AP) There's no such thing as an individual meeting with Pittsburgh Steelers offensive line coach Mike Munchak.
When Munchak turns on the video during film sessions, he speaks to the entire group even as he breaks down the weekly assignments of a specific position. When there's a drill or a fundamental to work on with one player, everyone else stops and pays attention.
Sure, it helps that Munchak also happens to have a Hall of Fame ring at home following 12 years of dominance at guard for the Houston Oilers. Yet there's more to it. Munchak wants to make sure his players understand their respective jobs - and everyone else's - on a given snap. You never know when circumstances are going to change, like say on Sunday when Chris Hubbard will make his first career start at right tackle as the Steelers (3-1) host the New York Jets (1-3).
It's a spot Hubbard hasn't played in a game that mattered since the Steelers signed him as an undrafted rookie free agent in 2013. Yet he feels prepared. At least, as prepared as he can be.
''It's just about getting the rhythm back down,'' said Hubbard, who will get the first crack at filling in while Marcus Gilbert recuperates from a left ankle injury. ''Just listen to coach Munch and try to get the footwork right.''
It helps that Hubbard will have four other coaches in the huddle with him, part of Munchak's goal to create an atmosphere of complete transparency.
''The whole group is accountable,'' left tackle Alejandro Villanueva said. ''When the game starts, the coach is not on the field and his coaching is held accountable by our play, so we try our best to help each other. If I fail that block, then (Maurkice) Pouncey or Ramon (Foster) is going to tell me that because they know what my responsibilities are.''
When things are going well during a game, the group can almost feel like it's on auto pilot. There's very little chatter on the sideline.
''I try to make as many decisions as I can for them so when Sunday comes, they're playing fast and they have one thing to think about,'' Munchak said. ''They have one adjustment, if that, not three. I've already told them how to block you, so there are no other options.''
Even when the Steelers are forced to explore there. Hubbard's start comes two weeks after guard B.J. Finney made his NFL debut when Foster exited a loss to the Eagles with a bruised sternum. Foster spent the rest of the game getting in Finney's ear every chance he got.
''He might have been coaching Finney more than I was,'' Munchak said with a laugh.
Now it's Hubbard's turn. He spent 2013 on the practice squad and has made a few spot appearances over the last two seasons, but nothing like what awaits against one of the NFL's best defensive lines. His excitement at the opportunity is palpable, a wide grin spreading across his face when talking about trying to help keep one of the league's top offenses humming.
''It's been a long time coming,'' he said. ''I'm thankful for it. I'm here for the same reason everybody else is here: to help us win.''
While Foster should play against the Jets, the Steelers could be awfully thin Sunday. Veteran tackle Ryan Harris, signed away from Denver in the offseason, missed practice on Thursday, and versatile Cody Wallace remains out with a knee issue that's plagued him all season.
That leaves Finney as the only other healthy body available, not including Matt Feiler on the practice squad. If somebody else goes down on Sunday, things could get interesting. Pouncey spent some time at right tackle during practice this week, with Finney filling in at center should the need arise.
''We've got to be prepared for every scenario,'' offensive coordinator Todd Haley said. ''You'll see us do a lot of different things (in practice), but it's just to be prepared so we're not on a panic on a Sunday, hopefully.''
NOTES: CB Justin Gilbert (knee) and LB Ryan Shazier (knee) did not practice. ... S Robert Golden (hamstring) and LB Jarvis Jones (ankle) were limited.
---
AP NFL website: www.pro32.ap.org and http://twitter.com/AP-NFL
---
---