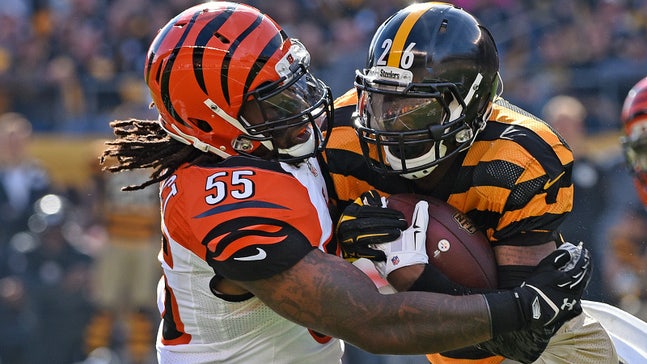 Steelers LB tweets threat at Vontaze Burfict, then thinks better of it
Published
Nov. 3, 2015 12:20 p.m. ET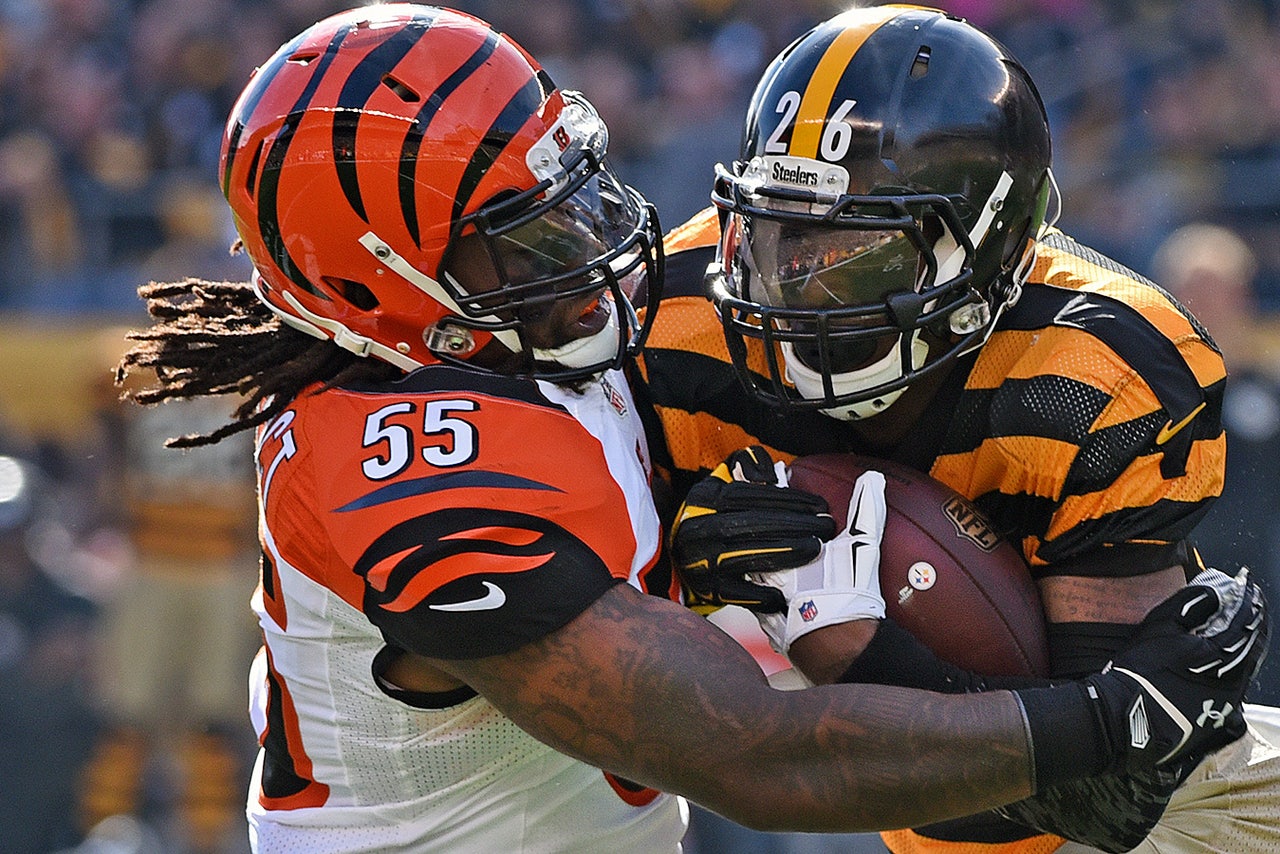 Bengals linebacker Vontaze Burfict isn't sweating the vitriol coming his way from Pittsburgh after his tackle ended the season of Steelers star running back Le'Veon Bell.
Several Steelers players were not happy with Burfict's reaction after Bell landed awkwardly on the play, claiming that Burfict was pumped up after his tackle while Bell remained on the ground in pain. 
Steelers linebacker Vince Williams took it a step further Monday with a tweet that has since been deleted, threatening physical violence if he ever runs into Burfict on the street. Williams later apologized, but not before Burfict tweeted a response.
"I catch Vontez on south beach im painting that boi on sight"

-- @VinnyVidiVici98
"why wait then u kno were I'm at"

-- @King55Tez
As for the hit itself, Burfict says he had no intentions of injuring Bell, and ran away quickly from his tackle because he heard a pop. 
To clarify from the Bengals locker rm, @RalphPaulk_Trib was there & said Burfuct heard a snap and was horrified, that's why he ran away fast

— Chris Adamski (@C_AdamskiTrib) November 1, 2015
"It was a clean hit," Burfict told the Cincinnati Enquirer. "Le'Veon is a friend of mine. I didn't intentionally mean to hurt him. It's football. He's going to come back strong."
In case you were wondering, the Bengals and Steelers will meet again in Week 14 on Dec. 13. 
---
---