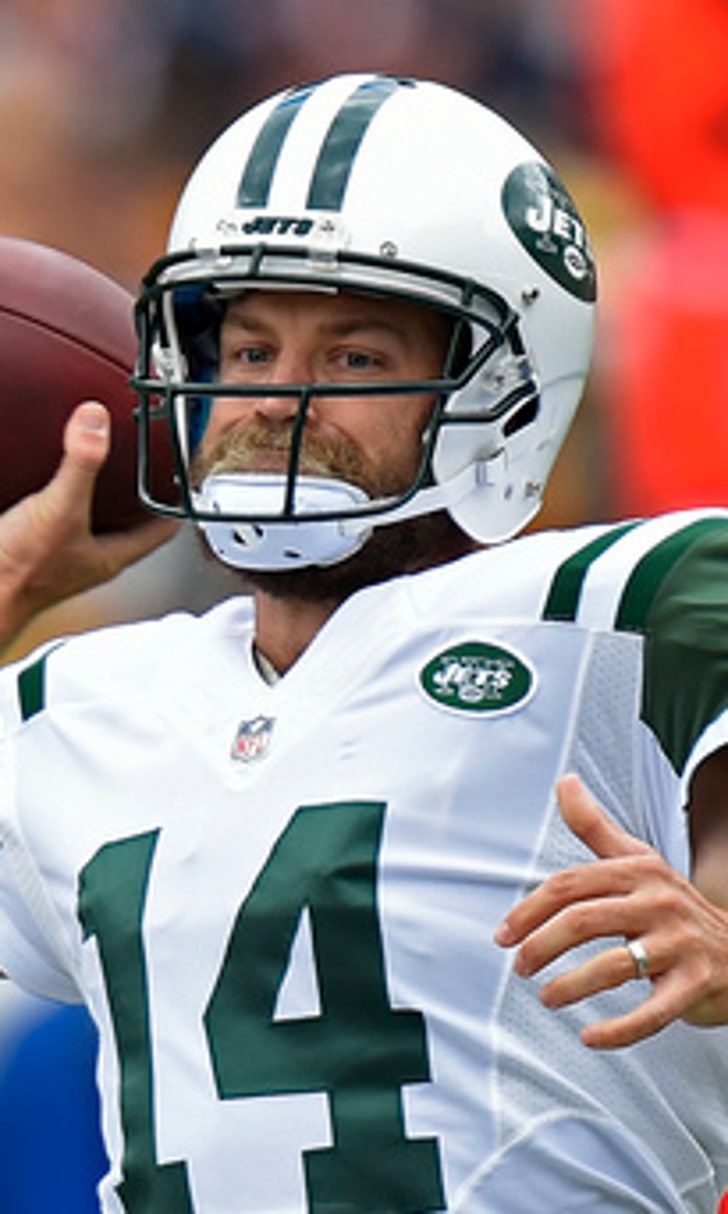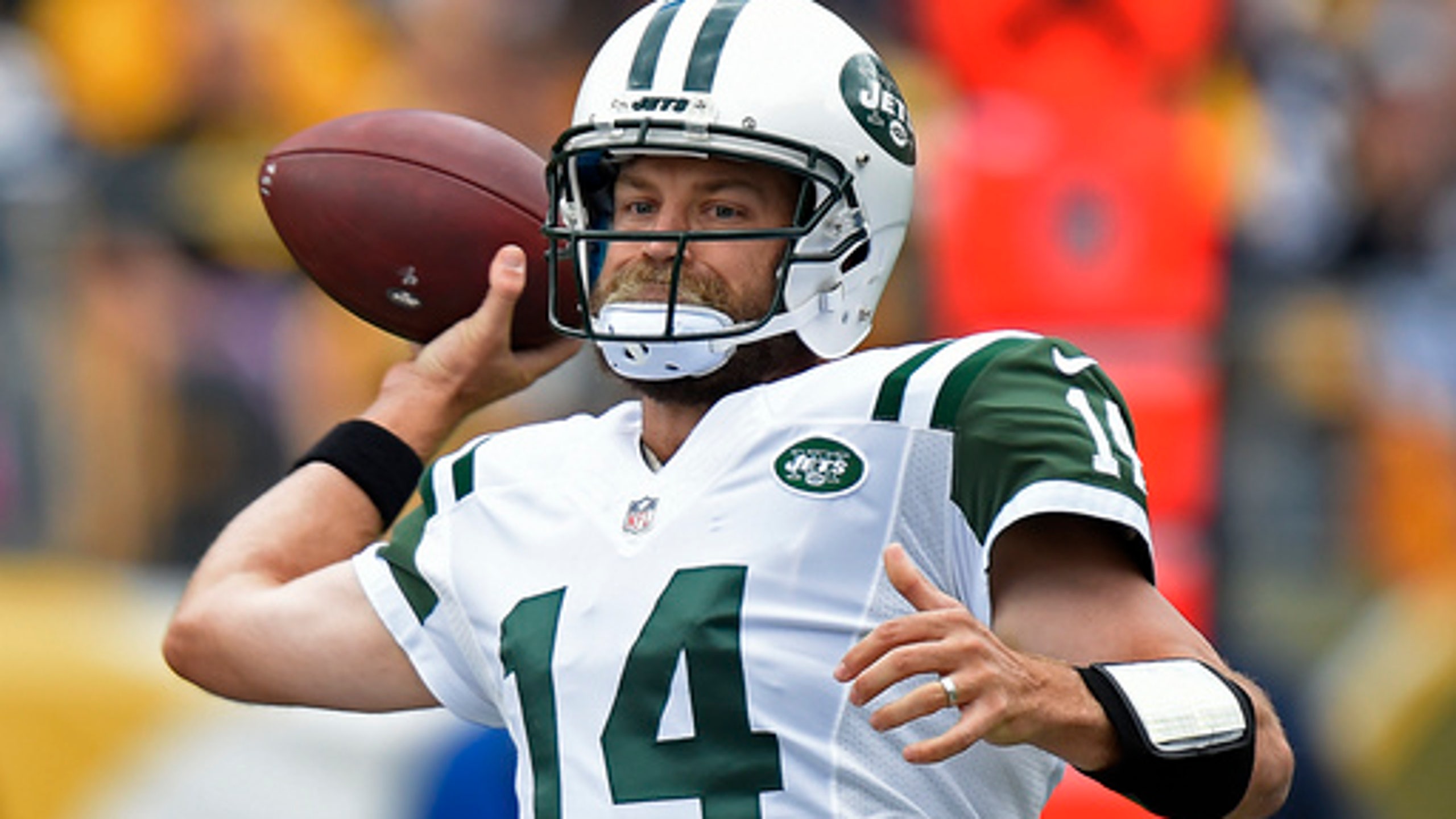 Steelers a model of efficiency in win over reeling Jets
BY foxsports • October 9, 2016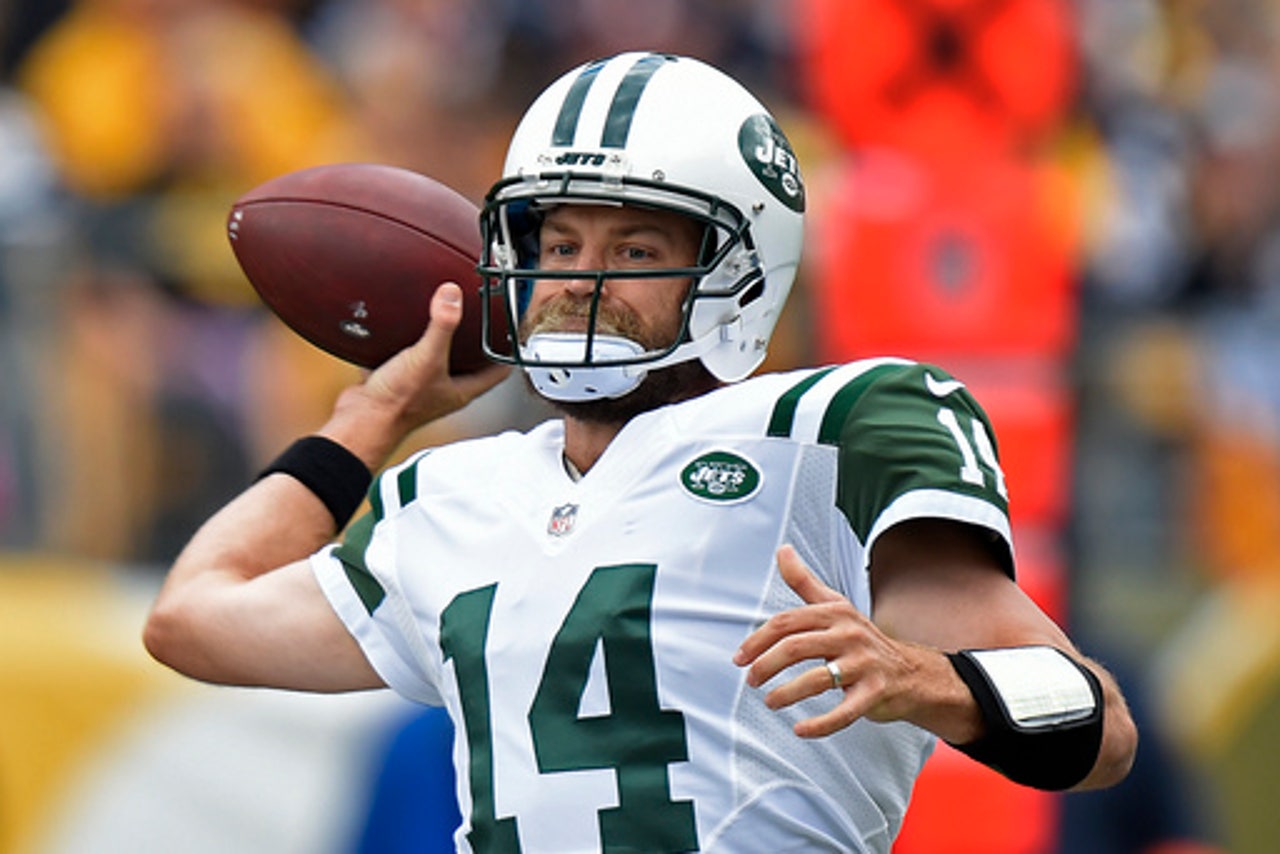 PITTSBURGH (AP) All the hype. All the potential. All of offensive coordinator Todd Haley's creativity.
They all came into focus for the Pittsburgh Steelers during 85 absurdly efficient seconds late in the first half of a 31-13 victory against the New York Jets on Sunday.
Trailing by six against a team missing star cornerback Darrelle Revis, the Steelers took over at their own 25 with 2:06 to go in the second quarter. What came next were 11 plays that covered 75 yards, a clinic in precision and the array of matchup problems the Steelers present.
By the time Jesse James stood all alone in the middle of the end zone with the ball after Roethlisberger's 1-yard flip to his preposterously wide-open tight end, the Steelers were in front for good and on their way to improving to 4-1.
The ball went to five different players on the drive, with Roethlisberger hardly bothered by one of the NFL's best defensive fronts. If anything, the Steelers were almost too efficient. New York (1-4) got the ball back with 41 seconds left in the half but with just one timeout remaining opted to run out the clock instead, fitting on a day the Jets chose to punt twice in the fourth quarter even while trailing by two scores.
''We're a fast-moving offense and that's playing into our hands when you get the opportunity to get into the two-minute offense,'' James said. ''That's something we don't have to practice because we're doing it all the time. It's natural for us. We feel comfortable and have no problem executing.''
At any tempo.
The Steelers struck in ways both big and small. Roethlisberger hit Sammie Coates for 72-yard catch-and-run touchdown on the Steelers' first possession and chipped away at the clock and the Jets brilliantly during a clinching 12-play, 79-yard fourth-quarter drive that ended with Coates' 5-yard score with 1:46 left.
''We used almost six minutes and we scored,'' said Roethlisberger, who finished with 380 yards passing and four touchdowns. ''That's a great feeling for everybody. When we're all clicking, it's a fun feeling.''
And a familiar one so far for the Steelers, who travel to Miami next week.
Other takeaways as Pittsburgh improved to 10-1 all time at home against the Jets:
TOO CAUTIOUS: New York saw any chance to pull off an upset evaporate when coach Todd Bowles called for a punt on a pair of fourth downs in the fourth quarter. Bowles and his players defended the decision, even if giving Roethlisberger the ball in any circumstance is a dicey proposition at best.
PROTECTING BEN: The Steelers gave up just one sack in 48 drop backs by Roethlisberger, heady territory considering right tackle Chris Hubbard was making his first career start . Pittsburgh gave Hubbard help early by using tight ends and wide receivers to chip edge rushers but by the end Hubbard was out there by himself holding his own. A promising sign considering starter Marcus Gilbert figures to be out again when the Steelers head to Miami next weekend.
PANIC TIME?: A year after going 10-6 and almost making the playoffs in Bowles' first season, New York finds itself tied with the Dolphins at the bottom of the AFC East. While quarterback Ryan Fitzpatrick avoided throwing an interception for the first time in three weeks he also did little in the second half even with the Steelers missing defensive end Cam Heyward, who left in the first half with a hamstring injury. New York went just 2 for 11 on third down.
''We're just not making plays, it's that simple,'' Fitzpatrick said. ''I'm not making plays. We're just a little bit off. It's disappointing. We're really close. We're not nearly as far away as our record makes it look.''
AB KEEPS IT PG: After getting fined twice by the league for getting a little too freaky during touchdown celebrations, Steelers wide receiver Antonio Brown simply handed the ball to a fan in the stands after hauling in a 5-yard scoring pass from Roethlisberger early in the fourth quarter.
Brown said he simply didn't have the energy to let loose after spending all afternoon getting frequently double teamed. He also scored in shoes that looked a bit different than the ones he planned on wearing. Brown planned to wear cleats paying tribute to legendary boxer Muhammad Ali, something Brown had done a week earlier in sneakers that featured golfer Arnold Palmer. Instead Brown switched after being warned he'd face potential discipline if he wore them in the game.
''I thought I was OK, but it turned out I wasn't,'' he said. ''I made an adjustment.''
HURTING: Heyward, who leads the Steelers with three sacks, underwent an MRI after the game and hardly sounded like a player who figures to be back next week afterward. The Jets lost linebacker David Harris (hamstring), center Nick Mangold (knee) and cornerback Darryl Roberts (shoulder).
---
AP NFL website: www.pro32.ap.org and www.twitter.com/AP-NFL
---
---