National Football League
National Football League
Steeler player swamped by mail since autograph vow
Published
Aug. 8, 2014 12:23 p.m. ET

LATROBE, Pa. (AP) The post office at the small college where the Pittsburgh Steelers hold training camp has been swamped with mail since wide receiver Antonio Brown vowed on Facebook to autograph anything fans send him.
Brown posted the message on July 28 saying, ''If I don't get a chance to sign something for you at camp just send info to me.'' He listed his dormitory room at St. Vincent College, the private, Catholic school where the Steelers have held training camp for more than 40 years, about 40 miles east of the city.
Now, Brown's room is ''full to the top with mail,'' he told the Pittsburgh Tribune-Review, which first reported the promise.
Maria Schifano, assistant manager of the post office, said it's still pouring in.
The school's public relations staff even posted a short notice on the college website.
''The staff of the Saint Vincent Post Office has noticed a marked increase in incoming mail for Pittsburgh Steelers players living on campus during summer training camp. They said that many of the letters and packages are addressed to Antonio Brown who posted on his Facebook page recently,'' the notice said.
Brown seems happy with the attention and undaunted by the work, despite his training camp duties.
Brown has posted on Facebook a pictures of some of the envelopes and packages he has received with the caption, ''Signing and returning thank you everyone who keeping me busy motivated n inspired! Reading and signing through out down time.''
Schifano tells the newspaper that Brown received more than 100 packages on one day alone and said, ''He's going to be busy.''
Training camp runs through Aug. 15.
---
---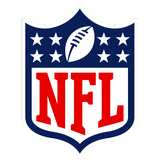 Get more from National Football League
Follow your favorites to get information about games, news and more
---