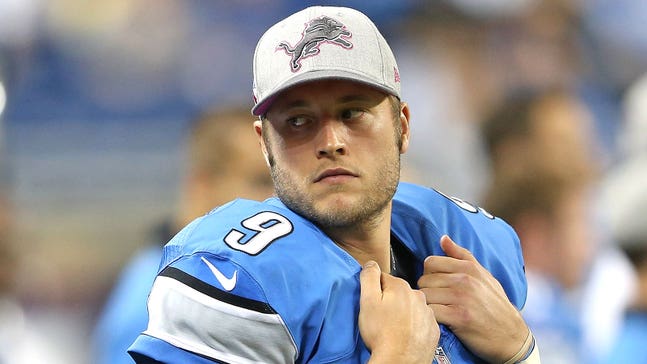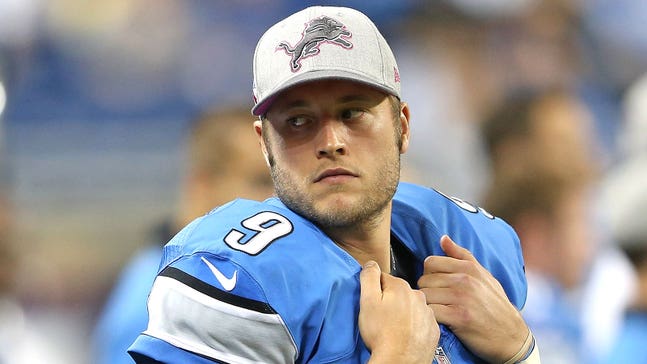 Stafford backs Caldwell in criticism of Detroit media's negativity
Published
Nov. 4, 2015 11:49 a.m. ET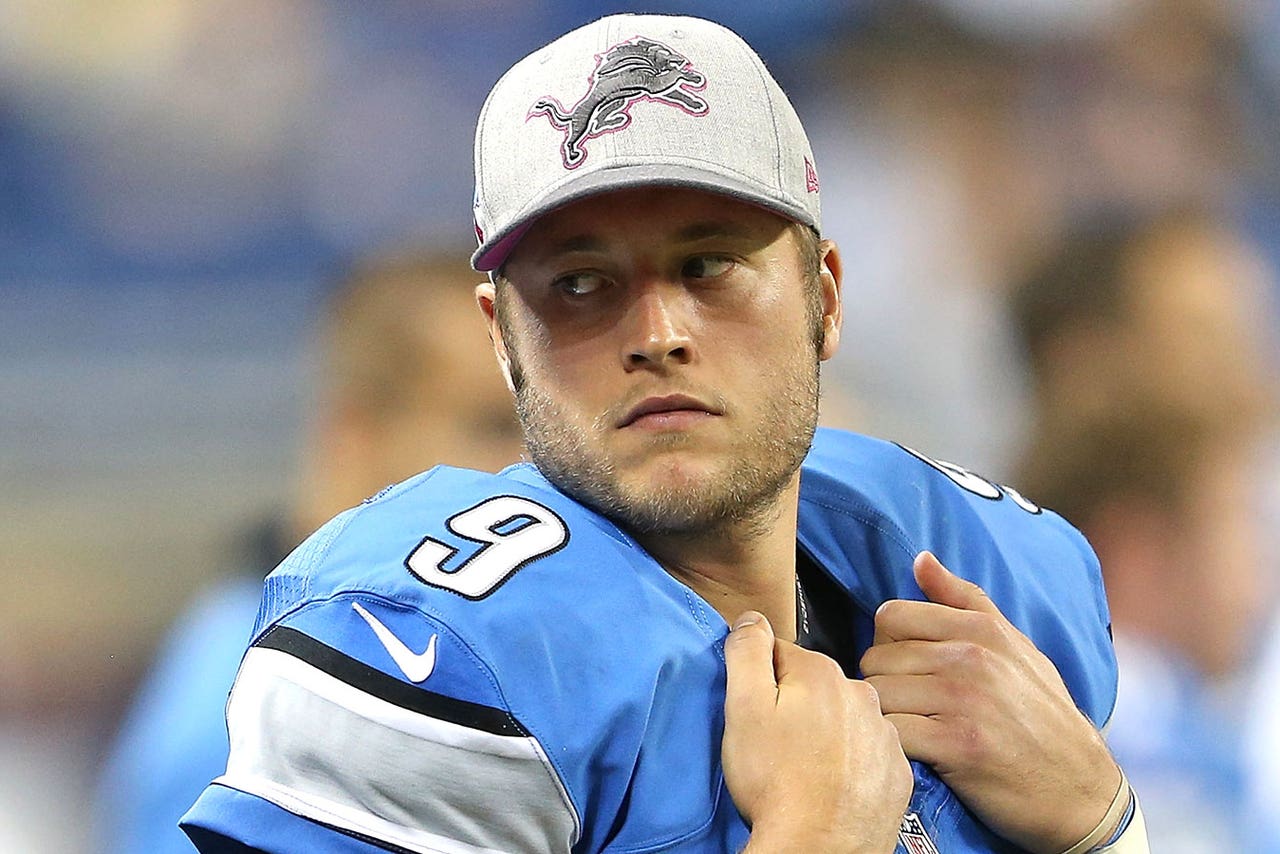 Detroit Lions quarterback Matthew Stafford came to the defense of his head coach this week, after Jim Caldwell called out the local media for their negative spin on the team's 1-7 start to the season.
Caldwell called the Lions' media room as the "Dungeon of Doom" following the team's 45-10 loss to the Kansas City Chiefs in London last Sunday. Speaking on WJR's "The Mitch Albom Show," Stafford agreed with his coach's sentiment.
"I don't have the experience that coach Caldwell does, not only in this league, but in life, but I would back that," Stafford said, via Justin Rogers of MLive.com.
Stafford went on to explain that a lot of the negativity in the Detroit media stems from the team's history of failures, some of which he wasn't even around to witness.
"The second we're 0-4, it's like, 'Hey, do you remember 0-16?' to all the guys that were there," Stafford said, via MLive.com. "Things like that. That's the fact of the matter, in 2008, they went 0-16. I understand the factual aspect of that question, but 0-4 is 0-4, it's not 0-16. That kind of stuff happens quite often.
"Then you're on a winning streak and it's, 'Are they for real?' Things like that."
Stafford wasn't even a member of the Lions team that went 0-16 in 2009. Detroit drafted him with the first-overall pick the following year. While Stafford has experienced his fair share of struggles since then, this at least explains why he feels unfairly compared to one of the worst teams in NFL history.
There's an easy solution to end the comparisons and curb the negativity in the media -- win.
---
---