Buffalo Bills
Buffalo Bills
St. Louis could still be on the hook for Bush's 2015 injury
Published
Jun. 6, 2018 3:25 p.m. ET
ST. LOUIS (AP) Former NFL running back Reggie Bush alleges that dangerous conditions at a St. Louis stadium led to a season-ending injury in a case that could leave the city on the hook for damages, even though the Rams are long gone.
Defendants in the civil trial, which began Tuesday, include two public entities - the St. Louis Regional Convention and Sports Complex Authority and the St. Louis Convention and Visitors Commission - as well as the Rams, the St. Louis Post-Dispatch reports.
Bush was playing for the San Francisco 49ers in November 2015 when he slipped and fell in a game after being pushed out of bounds at the former Edward Jones Dome, now called the Dome at America's Center. Bush's cleats apparently slipped on a concrete surface about 11 yards (10 meters) behind the 49ers bench. The suit says the area had been nicknamed the ''concrete ring of death.'' The Rams moved to Los Angeles the following season.
''You can see, it's like all of a sudden he's running on an ice rink,'' Bush's lawyer Tim Cronin told jurors in opening statements as he played video of the injury. ''Whatever risks a football player assumes, concrete 11 yards outside the sidelines is not one of them.''
Two weeks after Bush tore the lateral meniscus of his left knee, the Dome covered the concrete surface with rubber padding, according to his suit. Bush's fall followed a similar incident at the Dome on Oct. 25, 2015, in which Cleveland Browns quarterback Josh McCown slid into a wall, injuring his shoulder.
After sitting out the rest of the 2015 season, Bush signed with Buffalo for the following season, saying at the time that his surgically repaired knee was 100 percent. But his attorney told jurors that the knee injury prevented Bush from getting a more lucrative deal as a free agent.
Debbie Champion, who represents the Regional Convention and Sports Complex Authority and the St. Louis Convention and Visitors Commission, told jurors that the Rams, whom she called ''the football experts,'' controlled the stadium during home games, not her clients. She said Bush's injury happened ''during the normal course of a football game.''
Rams lawyer Daniel Allmayer said the team took steps to ensure the safety of players, including installing carpet runners in the tunnels between the locker rooms and turf field. Allmayer said that after Bush got hurt, Rams Operations Director Bruce Warwick immediately contacted the St. Louis Conventions and Visitors Commission about covering the exposed concrete.
''Mr. Warwick had to get the authority of the CVC if he wanted to change it or move things because it was their stadium - their area,'' Allmayer said.
Bush's suit doesn't put a price on the injury but says he seeks at least $25,000 in damages.
---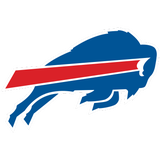 Get more from Buffalo Bills
Follow your favorites to get information about games, news and more
---