National Football League
National Football League
Spygate II should seal McDaniels' fate
Published
Nov. 29, 2010 12:00 a.m. ET

Even if Broncos coach Josh McDaniels is telling the entire truth -- that he never looked at the six-minute tape of a walk-through San Francisco practice in London -- there is entirely too much guilt by association for owner Pat Bowlen to keep him employed.
McDaniels basically implicated himself in the sorry practices he first learned while working for New England's Bill Belichick. McDaniels and his friend, the fired Broncos video director Steve Scarnecchia, grew up in Belichick's culture where apparently anything goes. If you can tape opposing teams while they are practicing, if you can glean anything from a Super Bowl walk-through, then certainly go ahead and do it. Cheating is allowed as long as you don't get caught.
When FOX NFL Sunday's Jay Glazer reported that McDaniels explained the difference between what happened this time in London and what occurred in his and Scarnecchia's New England past, he reportedly told his staff, "That was practiced, that was coached, that was worked on." McDaniels was basically pointing his finger at Belichick as the coach who practiced and coached that rogue style of taping anything, even if it meant sneaking into stadiums or buildings close to an opposition's practice field.
The NFL knows this ugly secret. They heard all the rumors when they were investigating Belichick and the Patriots in 2007 when another former employee, then-Jets coach Eric Mangini, who had conveniently brought Scarnecchia along with him from New England, blew the whistle on how extensively the Patriots filmed sideline coaching signals. Those two knew the drill because they learned it while working for Belichick. What is curious to me to this day is that Mangini believes he can patch up his relationship with Belichick after revealing so many taping allegations.
I always thought that was why commissioner Roger Goodell fined Belichick $500,000 and took a first-round draft pick from the Patriots. Goodell probably had a gut feeling Belichick had done a lot worse than simply taping the Jets' coaches on the sidelines as they signaled in plays to their players. That entire practice seemed too complicated to me because to test Belichick's immediate deciphering abilities, Mangini always had three coaches signaling at the same time. I know Belichick is smart, but can anyone be that smart?
There are two major stories we know about. One, that Matt Walsh, a former New England employee, admitted to filming the Rams during a walk-through practice at the Superdome before their improbable loss to the Patriots in Super Bowl XXXVI at the end of 2001 season.
I have always viewed the Rams' loss to the Patriots as the greatest upset in Super Bowl history. The Patriots were a young team with a second-year quarterback, Tom Brady, who had only one offensive threat, receiver Troy Brown. The Rams were loaded with potential Hall of Famers like Marshall Faulk, Kurt Warner and Isaac Bruce, to name three. Most casual fans say the Jets' upset of the Baltimore Colts was bigger, but if one analyzes that game, the Jets did have a great quarterback in Joe Namath and Hall of Fame receiver Don Maynard and many other excellent players. It was just that no NFL fan believed the AFL teams were any good.
McDaniels and Scarnecchia, the son of longtime New England offensive line coach Dante Scarnecchia, met on the job in New England after that Super Bowl victory over the Rams.
My other story also relates to another Super Bowl, and it should surprise no one that the Patriots won this one, too. McDaniels and Scarnecchia were on the job in New England for this one.
To this day, some believe the Patriots taped their practices before the game. I always looked at it like sour grapes, but today I don't. My sources had specific examples of plays the team worked on only the week before the game. They were changeup pass-and-run plays off of their predictable tendencies. "We were pretty pleased with ourselves because we thought we came up with something that would have worked and surprised their defense," one source said. "But the Patriots shifted their defense, like they knew exactly what was coming. I believe they filmed our Super Bowl practices. I don't know how they did it, but they did it. No coach is that good!"
I've worked as a pool reporter at many a Super Bowl and I can attest to how strict the security is at these practices. But if you have played in the game, I'm sure you know from experience what areas might be left unprotected or where there might be easier access to a team's practice field. I've seen NFL security men patrolling parking garages and also wooded areas near team practice facilities. At times, I thought coaches and certain general managers were being pretty ridiculous with their security demands. Still, they had their own fears about their opposition and to what lengths some coaches would go to win.
It is obvious to me the Broncos didn't do a thorough personnel search when they allowed McDaniels to hire Scarnecchia. The fact that Scarnecchia was involved in Spygate should have been a red flag. Granted, he worked for the Jets at that time, but he intimately knew exactly what the Patriots were being accused of doing. How'd he know that? Well, he knew how the Patriots did things. What Walsh did in the Superdome is exactly what Scarnecchia did in Wembley Stadium on Oct. 30. He stayed around and taped the 49ers when they came into the stadium to test the field.
The hilarious part of this story is that 49ers coach Mike Singletary, whose coaching has been questioned on a lot of levels this season, was smart enough to run nothing but insignificant or dummy plays during this six-minute walk-through. Why? Because he didn't trust McDaniels. He had a suspicion that he was a cheater. Yes, guilt by association.
Bowlen and his top executive, Joe Ellis, believe McDaniels never looked at the tape. What he is guilty of, in their eyes, is protecting a friend, Steve Scarnecchia, who has since been fired and definitely won't be employed in the NFL ever again.
But this doesn't mean McDaniels didn't know about Scarnecchia's past. He knows now he should have never hired him. And that in itself is an integrity issue.
I think it's worse than losing 16 of your past 21 games.
The Broncos were fined $50,000 because of McDaniels' faulty judgment. But like cornerback Champ Bailey said Sunday, these actions are not what Bowlen is all about. Then, again, maybe he should have been more aware of McDaniels' past.
"The funny thing is Mr. B represents the organization. He's the man," Bailey said. "And that's nothing like him. I feel bad for him more than anybody because this is not what he wants, especially here."
Does Bowlen cut his losses when the season ends? For an owner struggling with his finances, it is an expensive proposition to fire his young coach and his entire staff and pay them off, especially in these uncertain NFL times. I don't believe it's a tough call.
---
---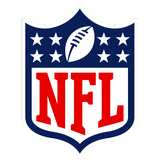 Get more from National Football League
Follow your favorites to get information about games, news and more
---