National Football League
National Football League
Sparano gives OL vote of confidence
Published
Aug. 29, 2011 11:16 p.m. ET

The Miami Dolphins have rested their best blocker for much of training camp. They have a rookie starting at center, a newcomer at right tackle and a right guard adjusting to a new position.
So far, it shows.
The Dolphins are averaging 2.9 yards per rush through three exhibition games, and Chad Henne was sacked three times in 2 1/2 quarters Saturday at Tampa Bay. The Buccaneers' first-team defense spent a lot of time in Miami's backfield, raising doubts whether the Dolphins will be able to block New England in the season opener Sept. 12.
Coach Tony Sparano said Monday there's no cause for worry about the offensive line.
''I personally feel very comfortable right now,'' he said. ''This group has shown me plenty to get themselves ready to play for the season.''
The Dolphins invested a first-round draft pick in the line by taking Florida center Mike Pouncey, and while he has been left spinning a few times in exhibition games, he's expected to start. Marc Colombo, a 10th-year pro signed this month after being released by Dallas, has struggled with pass blocking at right tackle. There have also been lapses by Vernon Carey, who is still adjusting to a recent switch from tackle to right guard.
On the left side, Pro Bowl tackle Jake Long sat out the first three weeks of camp, raising doubts he's fully healthy after nursing knee and shoulder injuries last year.
The fifth starter, left guard Richie Incognito, conceded Tampa Bay's stunting defense gave the offensive line trouble.
''We've got some big strong guys, and we definitely didn't play up to our ability,'' Incognito said. ''The talent is there. It's squarely on our shoulders to play well.''
Sparano bristled Monday while fielding several questions on the subject, and said it's unrealistic to expect any front five would mesh at this point in the preseason.
''Defensive lines will be way further ahead,'' he said. ''You guys think this can happen overnight. My watch doesn't say that. It takes a long time to get an offensive line prepared to play.''
The NFL lockout curtailed preparation time, and now only one exhibition game remains for Miami - against Dallas on Thursday. Sparano said he's uncertain how much his starters will play.
It would be ironic if blocking proves to be the Dolphins' downfall, because Sparano was an offensive line coach for the Dallas Cowboys before he took over the Dolphins in 2008. But Miami's offensive line play has been patchy the past two seasons, and it has developed into the biggest question mark on this year's team.
The most glaring concern at the start of camp was quarterback Chad Henne, but he continued his strong preseason play with a fine showing at Tampa. Henne's statistics - 10 for 13 for 175 yards and a touchdown - were especially impressive considering the fierce pass rush he faced.
''Chad was outstanding,'' Sparano said. ''He played really well, played really fast and had a really good plan with the ball. He threw it with good purpose and made good decisions.''
Henne has averaged 9.9 yards per attempt during the exhibition season, and his quarterback rating of 93.4 compares with a career rating of 75.3.
Rushing statistics are less impressive. Miami did run for 164 yards in the second preseason game, but that was against the Carolina Panthers, who sat many of their starters and lost 14 games last year.
On Saturday, Dolphins newcomer Reggie Bush was held to minus-1 yard in five carries. He's expected to share carries this season with rookie Daniel Thomas, who has netted only 73 yards in 23 carries during the exhibition season.
Thomas, a second-round draft pick from Kansas State, said he's still adjusting to the NFL game.
''It's a more physical game, and faster,'' he said. ''The holes are there and gone in a split second.''
The Dolphins ranked third worst in the NFL in 2010 in yards per carry and rushing scores. That motivated Miami to acquire Bush and Thomas as replacements for Ronnie Brown and Ricky Williams, the team's top two rushers each of the past three seasons.
''We'll see how the running game goes,'' Sparano said. ''You can be discouraged about it. I'm not. Not at all.''
---
---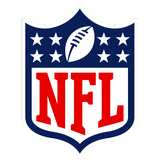 Get more from National Football League
Follow your favorites to get information about games, news and more
---