National Football League
National Football League
Source: NFL, union making progress
Published
Nov. 24, 2010 12:00 a.m. ET

The NFL and the players union made ''some progress'' during a meeting Monday, a person familiar with the negotiations told The Associated Press.
The talks were ''encouraging'' and centered on the proposed 18-game regular season and limiting offseason workouts, according to the person who requested anonymity because negotiations are ongoing.
The NFL Network first reported the details of Monday's session, which was attended by NFL Commissioner Roger Goodell and NFLPA executive director DeMaurice Smith.
Both the union and league spokesman Greg Aiello on Wednesday confirmed the meeting, which also involved union president Kevin Mawae, Dominique Foxworth of the Ravens and team presidents Rich McKay of the Falcons, Mike Holmgren of the Browns and Bill Polian of the Colts.
A proposal to extend the regular season by two games and reduce the preseason from four games to two was presented to the union a few weeks ago. The union made a counteroffer in which it asked for more roster spots — the players want three or four more; the league so far has suggested one — and fewer offseason workouts. The NFLPA wants those workouts reduced by about one-third from the 14 weeks currently allowed.
Players fear the chance for injuries is too high with so many offseason practices that include contact drills.
The players also want the practice squads retained, which is likely even if the regular season remains at 16 games. As of now, there are eight players on those squads.
NFL owners opted out of the collective bargaining agreement in 2008, and it expires on March 3. Little progress had been made on major issues during negotiations, with the key point being the owners' demand that the players' cut of designated revenues be restructured.
---
---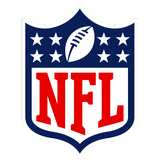 Get more from National Football League
Follow your favorites to get information about games, news and more
---