National Football League
National Football League
Source: Coaches knew about hazing
Published
Nov. 5, 2013 12:00 a.m. ET

Miami Dolphins coaches knew that veterans were hazing lineman Jonathan Martin and other young teammates, and allowed it because they believed it would toughen up the players, FOX Sports NFL Insider Mike Garafolo reported Tuesday.
Forgot to tweet but said on @FFD yesterday a former Dolphins OL said coaches supported and encouraged hazing to toughen up Martin + others.

— Mike Garafolo (@MikeGarafolo) November 6, 2013
"Code Red" is a term popularized by the film "A Few Good Men" that referred to the authorized hazing of underperforming Marines in order to toughen them up.
The league is investigating the relationship Incognito had with Martin, who left the team last week because of emotional issues. Richie Incognito was suspended indefinitely by coach Joe Philbin for his treatment of Martin.
"As the representative organization of all players, the NFLPA will insist on a fair investigation for all involved," the union said in a statement Tuesday that included no condemnation of Incognito's conduct.
Instead, the union said accountability rested with the Dolphins.
"We expect that the NFL and its clubs create a safe and professional workplace for all players, and that owners, executives, coaches and players should set the best standards and examples," the union said. "It is the duty of this union to hold the clubs ... accountable for safety and professionalism in the workplace. ... We will continue to remain in contact with the impacted players, their representatives and player leadership."
Philbin said he was unaware of any harassment between the players until after Martin left the team.
"If the (NFL) review shows that this is not a safe atmosphere, I will take whatever measures are necessary to ensure that it is," Philbin said.
Martin is with his family in Los Angeles for counseling. It's unclear whether he'll rejoin the team this season. Incognito, speaking publicly for the first time since his suspension Sunday, was interviewed briefly by a reporter for WSVN-TV.
"I'm just trying to weather the storm right now," Incognito said before getting into his car. "This will pass."
Dolphins officials didn't respond to requests for comment. The team practiced Tuesday for its game Monday night at Tampa Bay, but had no media availability.
Incognito's harassment of Martin included text messages that were racist and threatening, two people familiar with the situation have said. The 6-foot-5, 312-pound Martin, a second-year pro, is biracial. Incognito, a guard in his ninth NFL season, is white.
The case leaves the 30-year-old Incognito's career in doubt, and an associate professor at the University of Miami School of Law said he could face criminal charges.
"This can be pursued as an extortion case," Tamara Lave said. "It could also be pursued as making some kind of threat against the other player's life. ... This particular cultural moment is one in which people are very upset about bullying and hazing. ... I think that prosecutors may think it's important for them to do something. And the fact that you have a 300-pound man who feels so threatened and uncomfortable that he leaves, that's an indication of how serious it was."
No criminal investigation has been disclosed. Meanwhile, the NFL must decide whether the Dolphins failed to enforce the guidelines for workplace conduct included in the league's player policy manual.
"All NFL players and prospective players have the right to work in a positive environment that is free from any and all forms of harassment, intimidation and discrimination," the manual says. Every player receives a copy during training camp.
Also unclear is how other players would receive Martin after he complained about a teammate and abruptly left while Miami was mired in a four-game losing streak. The Dolphins shored up their depleted offensive line by signing David Arkin off the Dallas Cowboys' practice squad.
Regardless of the outcome, this issue will divide the locker room and lead to further problems, former coach Brian Billick says.
"I hope that Martin doesn't have any backlash from this from the rest of his teammates," said Arizona linebacker Karlos Dansby, who played for the Dolphins from 2010-12.
Dansby said he was puzzled that Martin's teammates didn't put a halt to any harassment.
"We're like family. So why would we do something to hurt our family?" Dansby said. "I don't understand it. Definitely you have to step in and say something. Unfortunately the guys didn't step in down there. You got to have leaders step and up and control that kind of situation."
Around the league, a handful of players had harsh words for Incognito, long considered one of the dirtiest players in the NFL. Some players defended the tradition of hazing, while others said it needs to change.
Seattle Seahawks coach Pete Carroll supported the latter view.
"We don't allow hazing here," Carroll said. "In the past, yeah, I've seen it. It's just an old-school way of thinking and a way of operating. We know better now."
The Associated Press contributed to this report.
---
---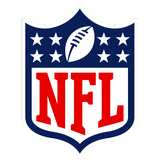 Get more from National Football League
Follow your favorites to get information about games, news and more
---