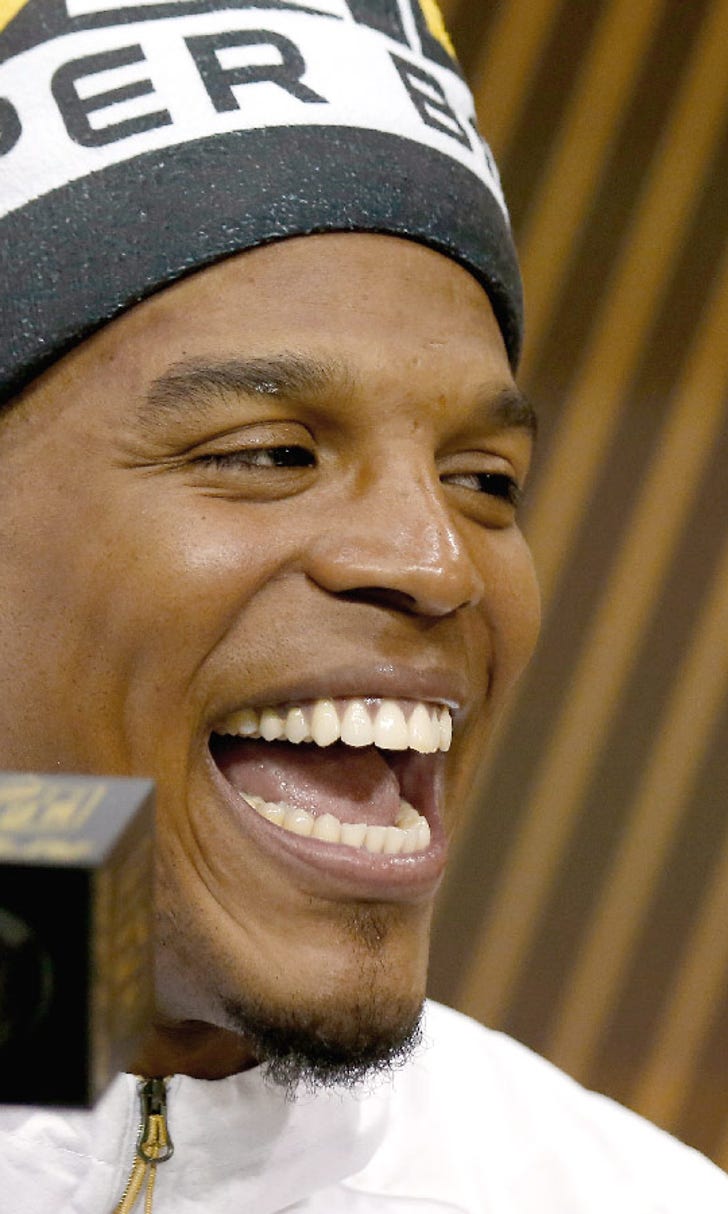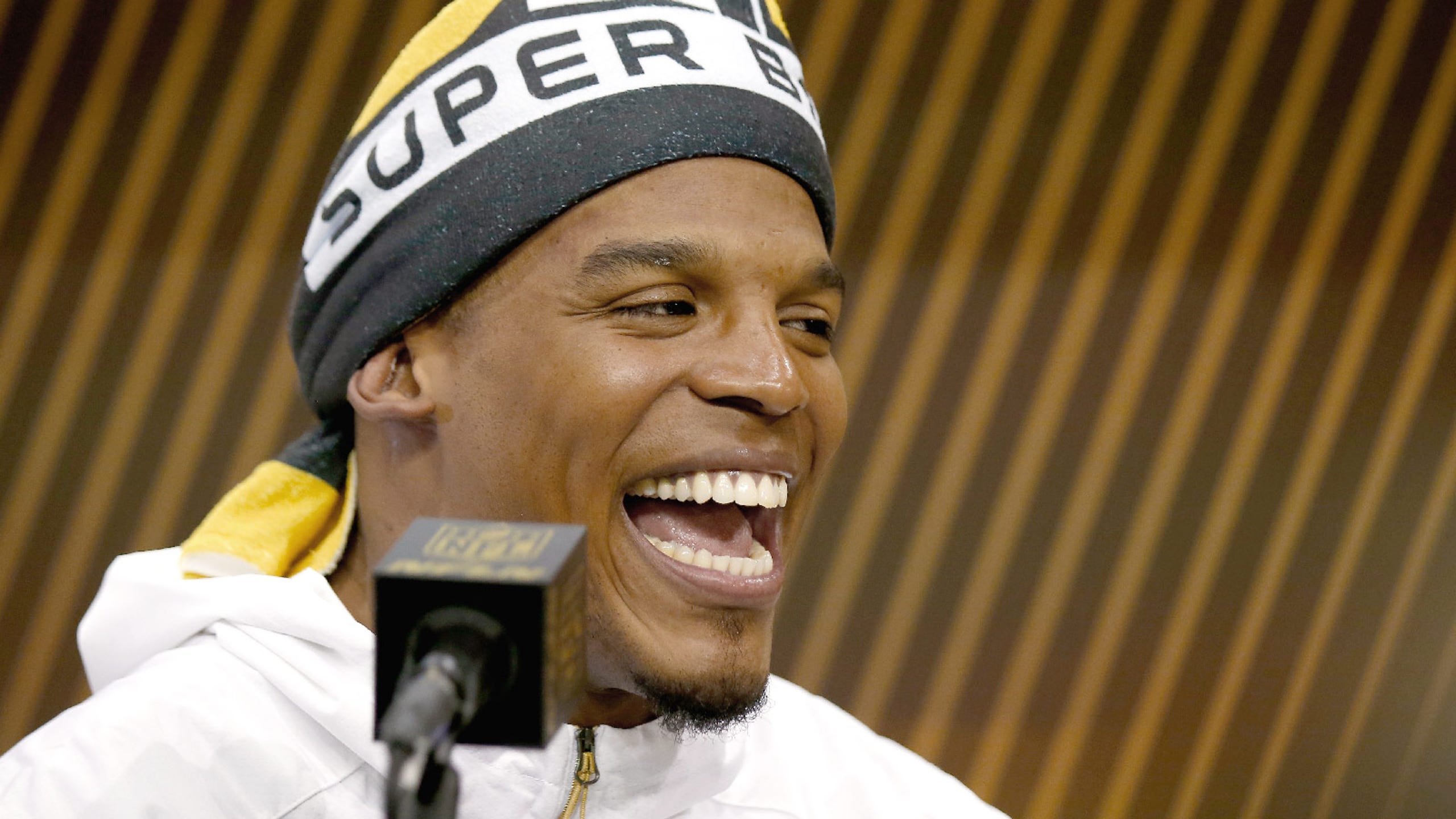 Some guy put Cam Newton on the spot with freestyle rap battle and lost
BY foxsports • February 2, 2016
It looks like Cam Newton had a blast at Super Bowl Opening Night on Monday. 
He joked about his one-month old son walking already and explained what those wild pants were all about. The best part, though, was some guy (maybe a reporter, but who knows at the Super Bowl media event) putting Cam on the spot by challenging him to a freestyle rap battle.
Poor decision on that dude's part, because Cam accepted the challenge and ripped off these lyrics:
"I don't think you got swag 'cause your shirt is yellow / It should have been Carolina blue / Something that you should've thought, something you should've knew / We chillin' in the Super Bowl with a lotta media / Man, I hate talking to the media / But it's all good, it's all great / Man, I look at my team, man them boys straight / I'm straight outta College Park, by way of Atlanta / You could see the towel on my head, some people call it a bandana / I'm chillin', I'm flowin', havin' a good time."
Here's the video of Cam's rap debut (via Lindsey Adler):
[fsgallery id="553" location="inline-full"]
---
---