National Football League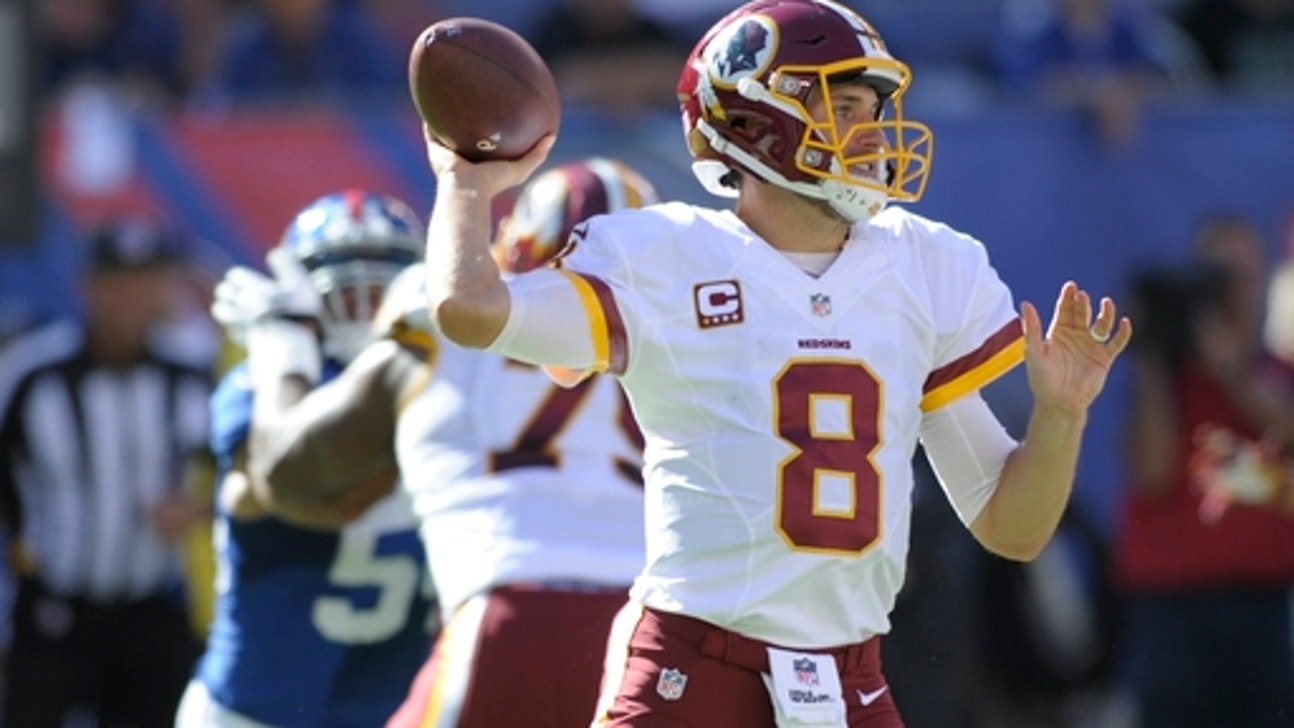 National Football League
So much for Griffin taking on Redskins with new team, Browns
Published
Sep. 30, 2016 1:04 a.m. ET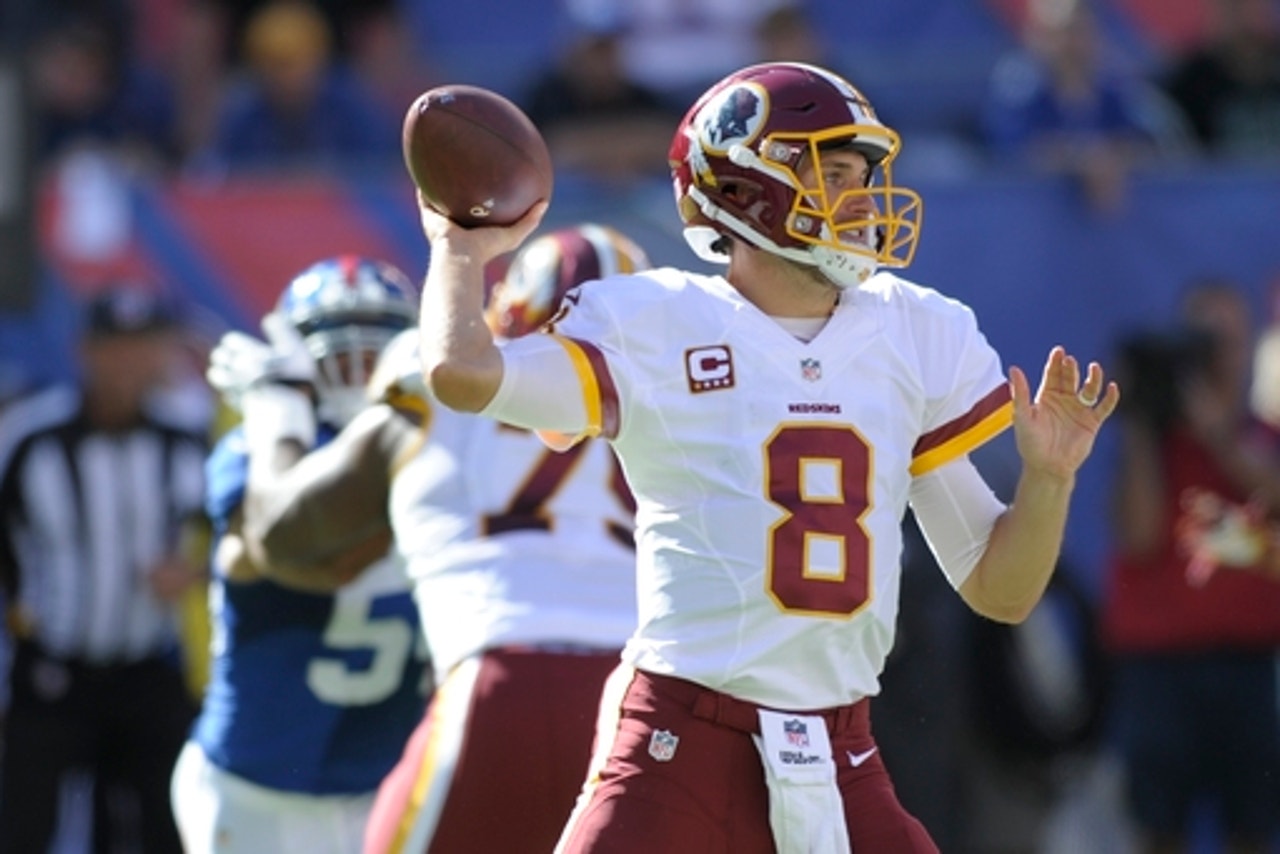 LANDOVER, Md. (AP) When the NFL schedule came out, one opponent in particular stood out for the Washington Redskins: Robert Griffin III and the Cleveland Browns in Week 4.
''Oh, I marked it on the calendar,'' said Redskins defensive back Will Blackmon, whose locker was next to Griffin's last season, before the 2012 No. 2 overall draft pick and NFL Offensive Rookie of the Year was jettisoned by Washington. ''I texted him: `Throw me one!' He said, `I can't do that, man.'''
So much for all of that, draining the most compelling story line from when the Redskins (1-2) host the Browns (0-3) on Sunday: The man known as RG3 broke a bone in his left shoulder in his first game as Cleveland's quarterback and is sidelined .
Griffin was a polarizing figure in Washington, drawing attention - wanted, as much as unwanted - for everything that happened on the field and off. There was his spectacular first season, including an NFC East title. There was the torn-up knee in the playoffs. There was the rehab process and ''All in for Week 1.'' More injuries. A real dip in quality of play. Clashes with coaches, first Mike Shanahan, then Jay Gruden.
''I just hope and pray he gets healthy as fast as possible ... and get a chance to show the Browns what they've got and show what he can do as a quarterback,'' Washington left tackle Trent Williams said. ''When we won the division championship, obviously that was the height of his time here. And until last year, that was the height of my time here. So that's what I think about: I think about the good times. I don't really think about the swirling headlines that developed.''
Griffin and current Redskins QB Kirk Cousins (fourth round) arrived in the same draft, but it wasn't until last season that Cousins got a chance to be the starter for 16 games. Griffin, meanwhile, did not get on the field for a single play, inactive for all but one game.
Asked his reaction when the schedule first came out, raising the possibility of a Griffin homecoming, Cousins avoided the topic completely, not even mentioning his former teammate's name.
And while rookie Cody Kessler will be making his second NFL start for the Browns, there are those who would have liked to have seen an RG3 vs. Skins matchup.
''I wish he was playing. That would have been really cool,'' Blackmon said. ''For Robert to come back here would have been a cool story to be part of. That would have been great drama for TV. I don't like drama, but I like drama for TV.''
Here is what else to know about Browns-Redskins on Sunday:
ASKING FOR HELP: Browns coach Hue Jackson dismissed the idea his staff would be picking Griffin's brain for help preparing a game plan against his former team. ''Some of our players will ask Robert questions as they go through it,'' Jackson said, ''but I don't think we as coaches have sat him down and interrogated him and said, `Hey, we are going to waterboard you if you don't tell us this.'''
TRAP GAME?: Cousins was asked about the possibility of this being one of those matchups where the Redskins take a winless team too lightly and look past the Browns. ''I don't see any game in the NFL as a `trap game,''' Cousins replied. ''I mean, we're 1-2. What are we feeling comfortable about?''
PRODUCTIVE PRYOR: The Redskins will want to know where Cleveland's do-everything Terrelle Pryor is at all times. Last week, Pryor caught eight passes for 144 yards, threw for 35 and rushed for 21, becoming the first player since Frank Gifford in 1959 to have at least 120 receiving, 30 passing and 20 yards rushing in the same game.
LINEUP SHUFFLE: After losing two players to IR last week, S DeAngelo Hall and C Kory Lichtensteiger, and having CB Bashaud Breeland and LG Shawn Lauvao get hurt less seriously, the Redskins will do some lineup shuffling. Blackmon will start for Hall. Arie Kouandjio will start for Lauvao, while Spencer Long will step in at center. The Redskins plan to have C John Sullivan, a free agent signed to place Lichtensteiger on the active roster, ready to go, just in case.
RED ZONE: After ranking 11th in red-zone TD efficiency last season, the Redskins are next to last in the NFL, with only three touchdowns in 14 trips inside the opponent's 20 - including 0 for 4 last week.
---
Online:
AP NFL website: www.pro32.ap.org and AP NFL Twitter feed: www.twitter.com/AP-NFL
---
Follow Howard Fendrich on Twitter at http://twitter.com/HowardFendrich
---
---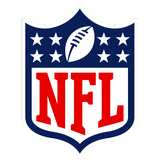 Get more from National Football League
Follow your favorites to get information about games, news and more
---