National Football League
National Football League
Smith expects RB Jackson to practice this week
Published
Oct. 21, 2013 10:47 p.m. ET

Falcons running back Steven Jackson, who has missed the last four games with a hamstring injury, is expected to practice on Wednesday.
The news raised hopes around the practice facility that he will play this week at Arizona.
But coach Smith cautiously hedged, saying Monday the Falcons ''anticipate'' Jackson will return to the team's first practice of the week.
The running back has been held out since pulling the hamstring on Sept. 15 against the Rams. Smith said Jackson will be watched closely, especially on Wednesday.
''This is all based on what the doctor will say in terms of how much he will participate in practice as we go through the week,'' Smith said. ''When we left out of here on Friday, everything was very good in terms of his testing and the opportunity to return to play.
''We are anticipating we'll get him in and we'll see how he handles it. You've got to go in and take it one day at a time when you're coming back from an injury. Obviously you're not going to go out there and have him participate fully in a practice the first day he's back.''
Smith said adjustments and corrections made during the bye week played a big role in Atlanta's 31-23 win over Tampa Bay on Sunday. Smith said he and his staff spent the bye week ''looking at everything we do'' before the Falcons ended their three-game losing streak.
''A number of things we did during the bye week I think paid dividends,'' he said.
Some of the biggest changes were on defense, including a deeper rotation on the defensive front with rookie defensive ends Stansly Maponga and Malliciah Goodman added to the mix.
Maponga was limited in training camp while recovering from ankle surgery. The Falcons used the bye week to add depth to the defensive line rotation.
''I thought it worked very well for us,'' Smith said. ''We had much better pressure. We were able to sack the quarterback three times. We had opportunities for a couple other plays, but I thought it was nice to see some of the younger guys stepping up.''
Also, rookie cornerbacks Desmond Trufant and Robert Alford had new roles with Trufant playing the nickel back and Alford moving outside in passing situations.
Smith said the Falcons also wanted to play more of an attacking style on defense.
The more aggressive style showed when safeties William Moore and Thomas DeCoud each blitzed on Tampa Bay's second play of the game. Moore sacked quarterback Mike Glennon, forcing a fumble, and DeCoud returned the recovery 30 yards for a touchdown.
Defensive coordinator Mike Nolan moved to the field from the press box level for the game so he could have better communication with the players, including the two-safety blitz which produced the defensive touchdown.
''It was a great play call by coach Nolan,'' Moore said. ''He called it and we executed it perfectly and got a big turnover.''
The offense also made some changes. Darius Johnson was promoted from the practice squad to add depth at receiver following Julio Jones' season-ending foot injury and Roddy White's hamstring and ankle injuries. White was inactive for the first time in his nine-year career.
Johnson had two catches and Drew Davis had a 24-yard catch, his first of the season. Harry Douglas led Atlanta with seven catches for 149 yards and a touchdown.
Smith wouldn't update White's status on Monday.
Jackson's return could provide another boost for the Falcons (2-4), who managed only 18 yards rushing against the Buccaneers.
Jackson, 30, signed a three-year, $12 million deal with Atlanta after posting eight straight seasons with more than 1,000 yards rushing at St. Louis.
Jacquizz Rodgers and Jason Snelling have shared the carries the last four games. Rodgers caught two touchdown passes from Matt Ryan but neither had success running the ball against the Buccaneers. The Falcons' biggest gain on the ground was only seven yards.
The good news was Ryan was not sacked while completing 20 of 26 passes for 273 yards with three touchdowns and no interceptions.
''I thought our pass protection probably was as good as it has been all season long,'' Smith said. ''Obviously we have to do better running the football.''
---
AP NFL site: http://pro32.ap.org
---
---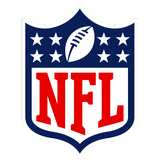 Get more from National Football League
Follow your favorites to get information about games, news and more
---